Could It Be Glaucoma or Cataracts? 5 Warning Signs of Eye Issues In Pets
Ask the Vet
Back to results
Enter Your Information
All fields are required
While efforts are made to answer all questions as quickly as possible, if an immediate answer is required or if your pet is in need of urgent or emergency care, contact your pet's veterinarian immediately.
Ask the Vet
Thank you! Your question has been submitted.
You will receive an answer from Dr. Lindsay and our vet/tech team as soon as possible, usually the same day.
All answers are provided for informational or educational purposes only, and are intended to be a supplement to, and not a substitute for, the expertise and professional judgment of your pet's veterinarian.
It may be necessary to consult your pet's veterinarian regarding the applicability of any opinions or recommendations with respect to your pet's symptoms or medical condition.
Close
Ask the Vet
Oops! Your question has not been submitted.
An error has occurred, please reload the page and try again.
Close
Ask the Vet
Got questions? Ask Dr. Lindsay & our Vet Team:
While efforts are made to answer all questions as quickly as possible, if an immediate answer is required or if your pet is in need of urgent or emergency care, contact your pet's veterinarian immediately.
Do these answer your question?
Have another question, or can't find your answer?
Submit your question
We're Sorry!
There is no answer related to your question
Can't find your answer?
Submit your question
Back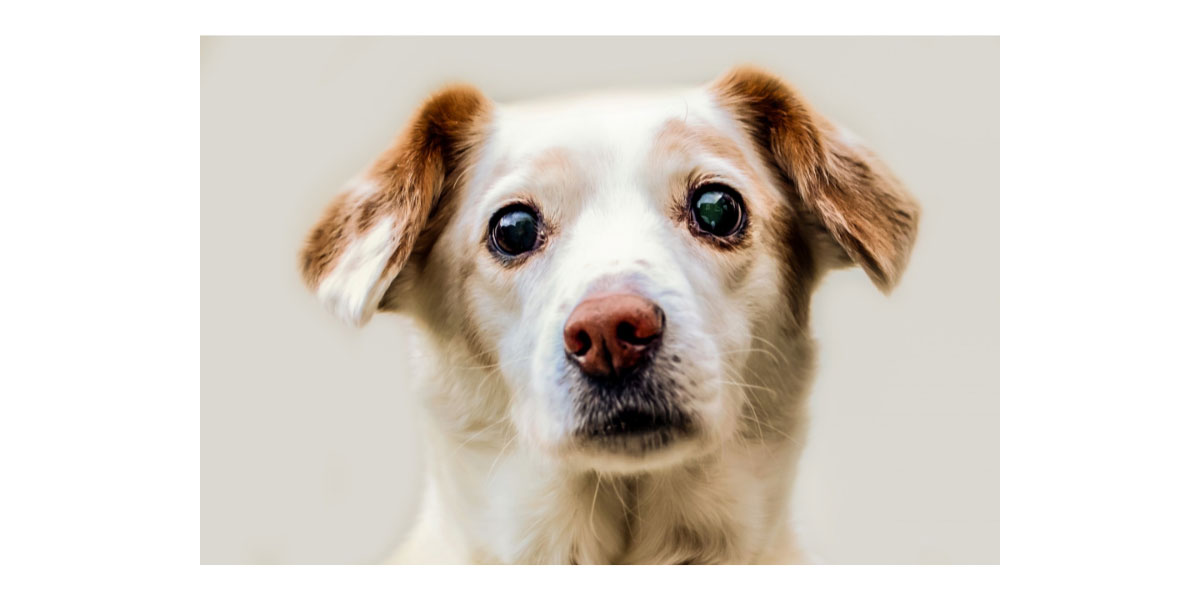 As your pet gets older, they become at greater risk for developing degenerative eye issues like glaucoma and cataracts. Eye issues can cause changes in the outward appearance of the eye, plus behavioral changes that can denote vision loss, pain or irritation. Learn what signs to look for and what steps you can take if your pet might have glaucoma or cataracts.
Differences Between Glaucoma and Cataracts in Pets
Glaucoma and cataracts are two of the most common causes of vision loss in dogs and cats. About 2% of dogs will develop glaucoma, cataracts, or both conditions at some point, especially later in life. These eye issues are less common in cats, but can still affect our feline friends, too.
Glaucoma tends to be painful, while a cataract generally is not.
Cataracts develop gradually and are not a medical emergency. Glaucoma can be acute and may require emergency treatment to save the eye, but can also develop gradually.
Both glaucoma and cataracts can make your pet's eye look cloudy. With glaucoma, fluid flows into the cornea between the iris and the lens. With cataracts, the protein deposit can cover part of the eye and can expand behind the entire lens.
Glaucoma is managed with medication and/or surgery to lower eye pressure. Vision loss is not reversible and the eye may need to be removed if it does not respond to treatment. Cataracts can be removed through surgery to restore vision.
What is Glaucoma in Pets?
Glaucoma describes a group of conditions in which the optic nerve is damaged, typically due to high eye pressure.
Pets can develop primary or secondary glaucoma. With primary glaucoma, there's no underlying cause and it may be inherited. With secondary glaucoma, there's a known cause such as an infection, tumor, or trauma (like getting hit by a car).
Are Glaucoma and Cataracts Related?
Glaucoma and cataracts affect different parts of the eye, and having one eye condition does not necessarily increase your pet's risk of developing the other. Even so, in pets with risk factors like old age, a traumatic injury, and diabetes, it's not uncommon to eventually develop both.
5 Signs of Glaucoma in Pets
Glaucoma can be acute, happening suddenly, or chronic, developing slowly over a long period of time. In acute cases, your pet will need emergency treatment to control eye pressure and prevent permanent vision loss.
Swelling or enlargement of entire eye
Pupils may be slow to respond to light
Cloudiness
Red, veiny, bloodshot eyes
Signs of pain, like pawing at eye or keeping one eye closed
What are Cataracts in Pets?
Cataracts are cloudy areas on the lens in front of the eye, usually caused by the age-related breakdown of proteins in the lens. Cataracts are slow-growing and do not require emergency treatment. Usually not painful, vision loss can be reversed with surgery.
Poor night vision, which can manifest as difficulty seeing at night or in dimly lit areas
Hesitating to climb stairs or furniture
Dizziness
Bumping into walls
When associated with undiagnosed diabetes, increased thirst and urination
What To Do If Your Pet May Have Glaucoma or Cataracts
Glaucoma and cataracts can look similar in pets, so it's crucial to see your veterinarian for a diagnosis and to discuss treatment options. Sudden onset of symptoms warrant an emergency vet visit.
Sometimes, eye issues and vision loss are a result of an underlying issue that may require treatment. Dogs with diabetes have a 75% chance of developing cataracts in less than a year of diagnosis. Both glaucoma and cataracts can be caused by an infection, tumor, or injury.
For pets with glaucoma, any vision loss that has already occurred is unfortunately irreversible. Medication can help slow the progression of damage to the optic nerve.
What's the Prognosis for Pets with Eye Issues?
While medication can help slow the progression, manage pain and reduce irritation in pets with eye issues, it's not always possible to preserve your pet's vision. Underlying issues like infections and tumors may need to be treated to prevent other complications.
In pets with advanced glaucoma, the affect eye or eyes may need to be removed to eliminate pain. In pets with advanced cataracts that are not good candidates for surgery, significant or complete vision loss can happen.
Pets are resilient, especially when it comes to vision loss, and quickly adapt to using their other senses to get around. Caring for a blind or visually impaired pet becomes, primarily, a matter of creating a safe environment and learning new ways to communicate with your pet. Beyond that, pets with advanced glaucoma or cataracts can still have a happy, healthy life, even without their vision.
VISION
Every pet deserves to live a long, happy, healthy life.