What To Do When Your Dog Gets Carsick
Ask the Vet

Back to results
Enter Your Information
All fields are required
While efforts are made to answer all questions as quickly as possible, if an immediate answer is required or if your pet is in need of urgent or emergency care, contact your pet's veterinarian immediately.
Ask the Vet

Thank you! Your question has been submitted.
You will receive an answer from Dr. Lindsay and our vet/tech team as soon as possible, usually the same day.
All answers are provided for informational or educational purposes only, and are intended to be a supplement to, and not a substitute for, the expertise and professional judgment of your pet's veterinarian.
It may be necessary to consult your pet's veterinarian regarding the applicability of any opinions or recommendations with respect to your pet's symptoms or medical condition.
Close
Ask the Vet

Oops! Your question has not been submitted.
An error has occurred, please reload the page and try again.
Close
Ask the Vet

Got questions? Ask Dr. Lindsay & our Vet Team:
While efforts are made to answer all questions as quickly as possible, if an immediate answer is required or if your pet is in need of urgent or emergency care, contact your pet's veterinarian immediately.
Do these answer your question?
Have another question, or can't find your answer?
Submit your question
We're Sorry!
There is no answer related to your question
Can't find your answer?
Submit your question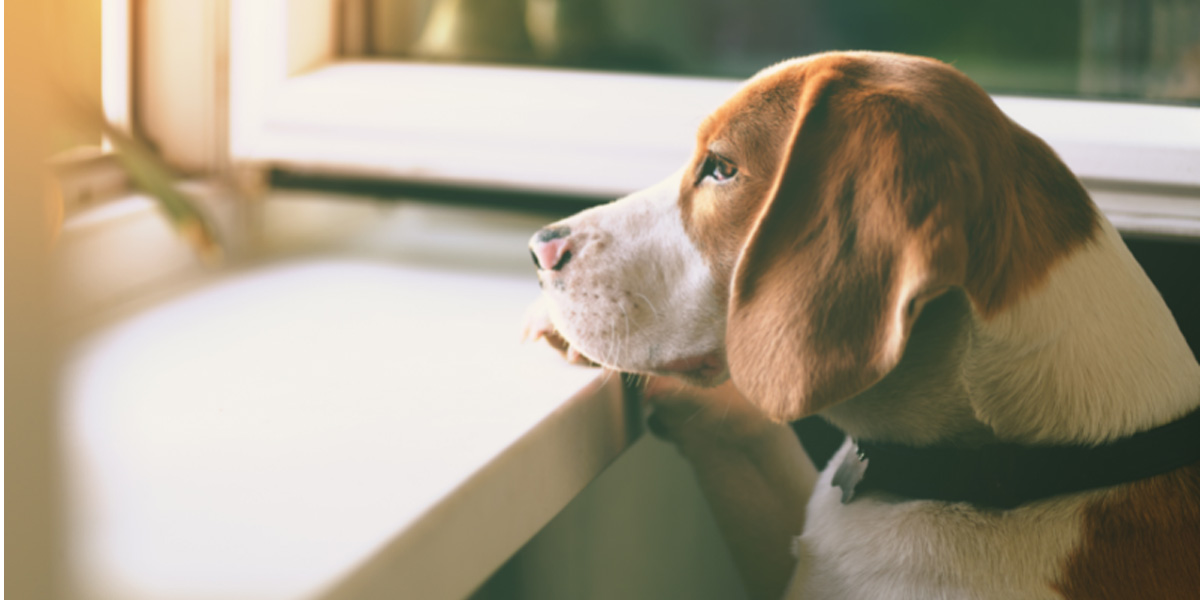 Has riding in the car become a messy, miserable experience for your dog? According to a 2018 owner-reported study, carsickness affects as many as 48% of dogs, with puppies being the most likely to experience queasiness in the car
While motion sickness can put a damper on your travel plans with your four-legged sidekick, this condition is thankfully pretty easy to treat. Learn how to prevent carsickness in dogs and what you can do to make your next trip a better experience for your puke-prone pup.
Why Do Dogs Get Carsick?
Carsickness in dogs, as with people, may be caused by mixed signals between the inner ear, visual input from the eyes, and nerves in their muscles and joints.
Puppies are especially likely to experience carsickness and often outgrow it by the time they're a year old. However, older dogs can get carsick too, especially those that do not travel often, as well as those that have vestibular issues or are prone to ear infections.
Anxiety can also cause travel sickness. Unpleasant experiences with carsickness can make dogs anxious about traveling, creating a dizzying cycle of anxiety and nausea.
Signs of Motion Sickness or Carsickness in Dogs
While vomiting while in the car is the obvious, telltale symptom of carsickness in dogs, there are other signs that can indicate nausea and dizziness before vomiting occurs. Look for these signs and, when possible, stop the car and move your dog to fresh air.
Lip-licking is a sign of nervousness and can also be a sign of nausea
Drooling too, is both an indicator of anxiety and nausea
Lips pulled back in a closed-mouth "smile" can precede vomiting
Gulping or swallowing as a response to increased stomach acid
Hunched posture may be accompanied by abdominal contractions
Reluctance to enter car due to anxiety in anticipation of carsickness
How Is Carsickness Treated in Dogs?
Your veterinarian will likely treat your dog's carsickness based on your description of their symptoms, and may also rule out other issues that cause gastric distress, like giardia or indigestion due to a dietary change or indiscriminate eating.
An antihistamine that causes drowsiness, usually Dramamine or Benadryl, is given to treat carsickness. Your veterinarian will recommend the safest dosage and frequency according to your dog's weight. Or, your vet may prescribe Cerenia, an anti-emetic for dogs that's highly effective for treating motion sickness that does not typically cause drowsiness. Medication should be given thirty minutes to two hours before travel or as directed by your veterinarian.
Tips to Prevent Motion Sickness in Dogs
Restrain your dog with a carrier, kennel, or seatbelt harness to minimize movement.
Obscure the view of the road by covering your dog's crate or kennel with a blanket or towel, or block the rear windows with sunshades.
Avoid feeding before travel Feed a light meal no less than two to four hours before going in the car.
Let in fresh air by opening windows, when possible, or make sure vents are angled so air flows to the backseat.
Do not let your dog in the front seat While this can be helpful for humans, a dog in the front seat can distract the driver and can be seriously injured by the airbag in the event of an accident.
Take short practice trips and take frequent breaks during longer drives.
Car Anxiety and Travel Sickness in Dogs
Carsickness and anxiety go hand-in-hand. Anxiety can engage your dog's "fight or flight" response, which releases neurotransmitters that can upset the digestive system. Dogs that have been carsick in the past will likely be anxious about riding in a car.
Alongside medication and management for carsickness, you can relieve anxiety with calming aids for dogs, anxiety medication from your vet, and by desensitizing your dog to car rides.
You can desensitize your dog to being in the car by creating short, positive experiences and building up to a full car ride. Many pet parents start by sitting with their dog in a parked car for just five minutes at a time, then working up to short drives around the block, onto quick rides to the nearest park for a fun outing.
VISION
Every pet deserves to live a long, happy, healthy life.
Swipe
Products You Might Like