How To Choose A Joint Supplement For Your Pet
Ask the Vet

Back to results
Enter Your Information
All fields are required
While efforts are made to answer all questions as quickly as possible, if an immediate answer is required or if your pet is in need of urgent or emergency care, contact your pet's veterinarian immediately.
Ask the Vet

Thank you! Your question has been submitted.
You will receive an answer from Dr. Lindsay and our vet/tech team as soon as possible, usually the same day.
All answers are provided for informational or educational purposes only, and are intended to be a supplement to, and not a substitute for, the expertise and professional judgment of your pet's veterinarian.
It may be necessary to consult your pet's veterinarian regarding the applicability of any opinions or recommendations with respect to your pet's symptoms or medical condition.
Close
Ask the Vet

Oops! Your question has not been submitted.
An error has occurred, please reload the page and try again.
Close
Ask the Vet

Got questions? Ask Dr. Lindsay & our Vet Team:
While efforts are made to answer all questions as quickly as possible, if an immediate answer is required or if your pet is in need of urgent or emergency care, contact your pet's veterinarian immediately.
Do these answer your question?
Have another question, or can't find your answer?
Submit your question
We're Sorry!
There is no answer related to your question
Can't find your answer?
Submit your question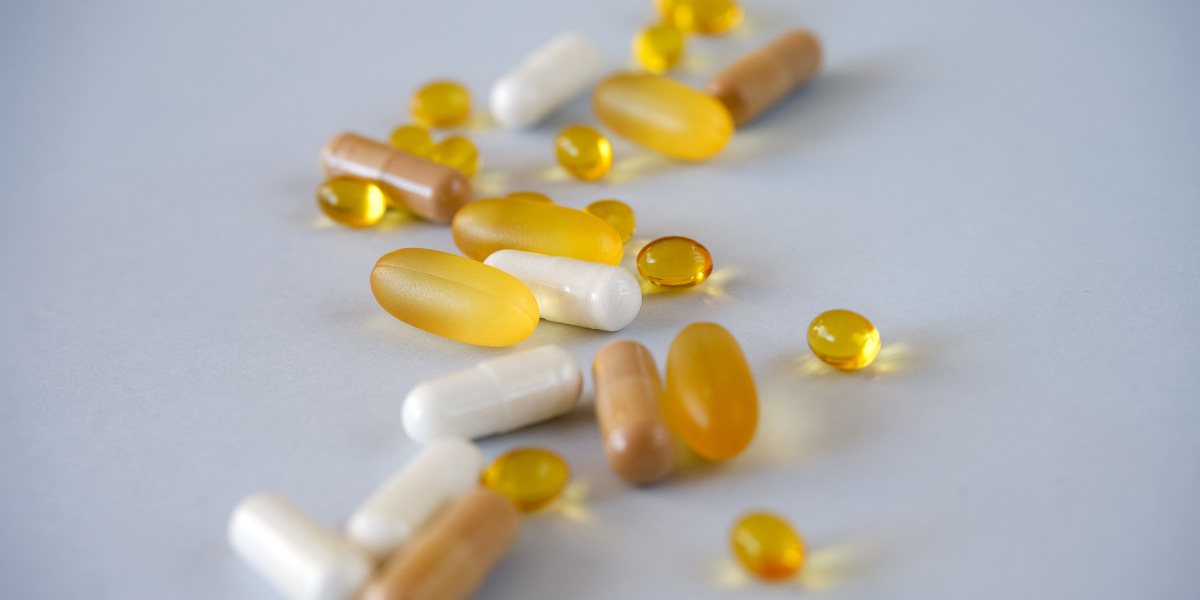 If your pet is over five years old, you might be thinking about getting them started on a joint supplement. Or, they may have shown signs of joint pain for some time, and you might be looking for something new to help reduce their symptoms.
Joint supplements can reduce your pet's need for nonsteroidal inflammatory drugs (NSAIDs) and, unlike pain medications, can actually help slow the progression of joint deterioration due to aging.
But not all supplements are alike, and with hundreds of products to choose from, you might be wondering which would actually help your pet's pain. Here's what you should keep in mind as you compare products.
Common Active Ingredients In Pet Joint Supplements
While shopping for pet joint supplements, you'll likely see a few of the same active ingredients on labels across different brands.
Glucosamine is a naturally-occurring compound that makes up the cartilage that acts as a cushion between your pets' joints - and yours too. In supplements, it comes in several forms usually derived from the shells of shellfish.
Chondroitin is similar to glucosamine in that it also makes up joint cartilage. Joints break down as part of the natural aging process, and restoring these compounds can help slow this deterioration. It's usually derived from bovine trachea.
Glucosamine and chondroitin have been shown in studies on both humans and animals to work best when used in combination.
Antioxidants such as vitamin C, vitamin E, and manganese protect the cells that make up your dog's joint tissue against damage and help reduce inflammation.
Herbs like green tea and turmeric are also very common ingredients. They're naturally high in antioxidants and have anti-inflammatory properties.
Omega-3 fatty acids, found in fish oil products, are also shown in research studies to aid mobility, reduce inflammation, and manage pain. Omega-3s are also beneficial to your pet's cognitive, heart, and immune health.
Which Pet Joint Supplements Really Work?
Pet joint supplements can have similar ingredients while greatly differing in quality, concentration, and bioavailability. New, fly-by-night companies seem to be popping up everywhere, especially online, to sell their own joint supplements.
Supplements that are not formulated and manufactured in the USA may have questionable quality control practices. The label may not accurately state how much of each ingredient is in the bottle unless the product has been tested by a third party. Also, they may contain harmful additives and contaminants.
Look for brands that are formulated and recommended by veterinarians. The most highly recommended joint supplements for pets are Virbac Movoflex, Cosequin, Dasuquin, and Phycox.
These popular brands have the resources and the funding to conduct their own research studies. You can find research studies on how different ingredients affect dogs and other mammals with joint pain. However, research on a specific product can tell us if its particular formulation - as in, the specific doses and what combination of ingredients - is actually effective.
For example, Dasuquin was evaluated in a small study to test the efficacy of its unique blend of glucosamine, chondroitin sulfate, avocado soy unsaponifiables (ASU), and green tea extract. Though the study only evaluated eight dogs, it did suggest that the supplement may be as effective as NSAIDs for stifle joint pain.
Choosing A Pet Joint Supplement
Research studies can only tell us so much about how joint supplements help pets. You may need to go through trial and error to find a product that gives your pet noticeable results. It normally takes about six to eight weeks to notice changes in your pet's mobility and pain level.
By using vet-recommended brands, you can ensure that your pet is getting the best chance at relief. Plus, you'll avoid unnecessary fillers, low-potency, low-quality active ingredients, and contaminants when you select premium, vet-recommended products.
Remember, your veterinarian is there to help you, whether you talk to them in-office or use online veterinary services like AirVet. Your vet can recommend a product for your pet based on their unique needs. If your pet has severe pain, over-the-counter supplements may no longer be enough. You can also talk to your veterinarian about prescription pain medications that can manage your pet's comfort levels and boost their quality of life.
Swipe
Products You Might Like