8 Foods That Relieve Joint Pain in Dogs with Arthritis
Ask the Vet

Back to results
Enter Your Information
All fields are required
While efforts are made to answer all questions as quickly as possible, if an immediate answer is required or if your pet is in need of urgent or emergency care, contact your pet's veterinarian immediately.
Ask the Vet

Thank you! Your question has been submitted.
You will receive an answer from Dr. Lindsay and our vet/tech team as soon as possible, usually the same day.
All answers are provided for informational or educational purposes only, and are intended to be a supplement to, and not a substitute for, the expertise and professional judgment of your pet's veterinarian.
It may be necessary to consult your pet's veterinarian regarding the applicability of any opinions or recommendations with respect to your pet's symptoms or medical condition.
Close
Ask the Vet

Oops! Your question has not been submitted.
An error has occurred, please reload the page and try again.
Close
Ask the Vet

Got questions? Ask Dr. Lindsay & our Vet Team:
While efforts are made to answer all questions as quickly as possible, if an immediate answer is required or if your pet is in need of urgent or emergency care, contact your pet's veterinarian immediately.
Do these answer your question?
Have another question, or can't find your answer?
Submit your question
We're Sorry!
There is no answer related to your question
Can't find your answer?
Submit your question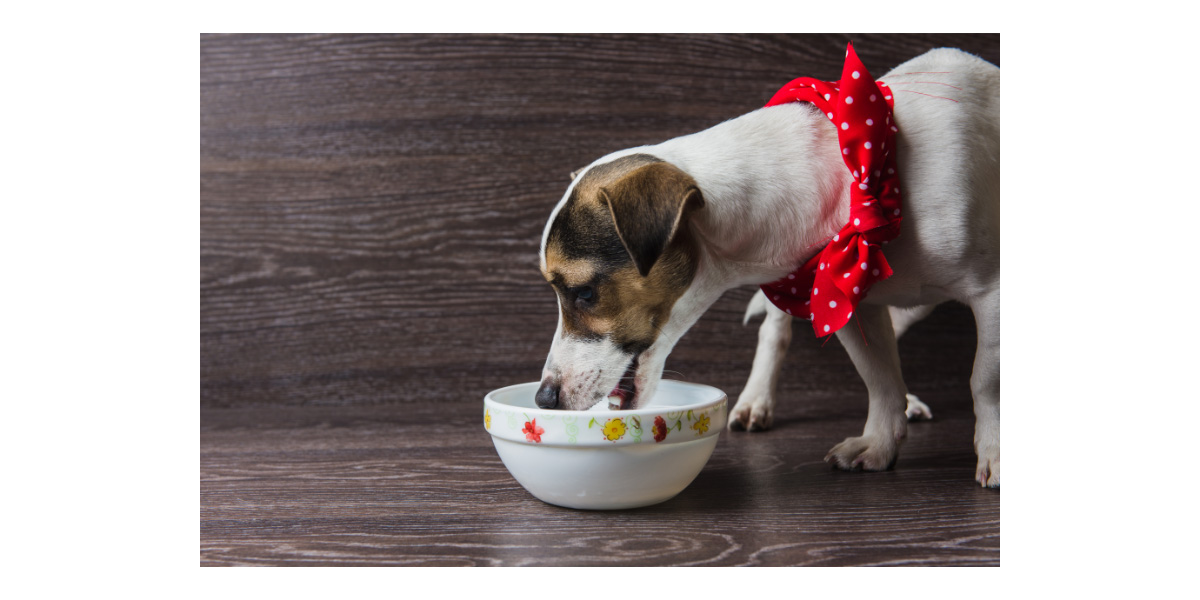 Most dogs over eight years old will develop arthritis in one or more joints. As your pup gets older, normal wear-and-tear breaks down the cushiony cartilage between their joints, which leads to pain, swelling, and stiffness. While the effects of aging on joints are inevitable, certain foods can help slow the progression and even help reduce symptoms. On this list we share whole food, supplement, and complete diet options that contain ingredients researched to help reduce symptoms of arthritis.
1. Sardines
Tinned sardines in water, found at most grocery stores, are one of the best toppers you can add to your senior dog's food. They're an excellent source of omega-3 fatty acids, which benefit joint, heart, and cognitive health. Sardines are also a good source of protein, great for combating muscle loss in seniors. The tasty fish can also help pique a fickle appetite. They are high in fat and sodium, though, so they should only be fed in small amounts a few times per week, as they can exacerbate both diagnosed and undiagnosed pancreatic and kidney issues in seniors.
2. Salmon
Salmon, like sardines, are rich in omega-3 fatty acids and protein. Similarly, it should only be fed in small amounts. Keep in mind that salmon should never be fed raw, even to raw-fed dogs. Raw salmon contains a parasite that's deadly to dogs, but it's harmless once cooked. It's best to feed skinless, boneless, cooked salmon. Canned fish in water is a good choice because the bones are cooked until they're soft enough to eat. You can also try senior dog food that contains fish meal, salmon, or sardines, all good sources of omega-3 fatty acids.
3. Fish oil
For less mess, try a fish oil supplement. They come as an oil you can pour over your dog's food for extra flavor and nutrients, or a chewable treat that you can give as a reward.
4. Chicken feet
Glucosamine and chondroitin are known as the building blocks of joints. They're naturally occuring in the body, and supplementing them in your dog's food can help slow the breakdown of cartilage. Duck and chicken feet are mainly made up of cartilage, and they're also a great source of protein. Raw chicken feet are a good occasional snack for seniors, but can be high in fat, so they may not be appropriate for those prone to pancreatitis. Dehydrated chicken feet are one of the very few cooked bones that are safe to eat, as they're mainly made up of cartilage, and contain very small bones that crumble when chewed, unlike other cooked bones, which tend to splinter.
5. Beef trachea
The trachea, or windpipe, is surrounded by rings of cartilage, making beef trachea a good source of glucosamine and chondroitin for dogs with arthritis. Chicken necks, too, contain a lot of cartilage. Like all chews, supervise your dog while they enjoy a trachea. Chews can be a natural teeth-cleaner for some, but certain dogs may struggle with long-lasting treats. As every dog is different, and senior dogs can be prone to gastric upset, take care when introducing new snacks.
6. Joint chews
It can be difficult to source chicken feet and other foods that supply joint-building nutrients. For many dog parents, it's easier, more affordable, and less messy to simply use a joint supplement. That way, you'll be able to add those nutrients to your dog's diet each day, and you'll know exactly how much they're getting.
7. Yucca
Yucca schidigera extract is a medicinal plant that has been used for thousands of years to help relieve pain and inflammation. It's not the same yucca that's commonly used in side dishes and stews. It's made from the nonedible stalk of the plant. It's used as an ingredient in dog foods to help reduce stool odor, and can also be given as a supplement to help treat arthritis. Yucca schidigera extract can be mixed into your pet's food, and it's also used in some joint supplements in conjunction with other ingredients.
8. Turmeric
Turmeric, the spice that gives curry powder its bright yellow color, contains the antioxidant curcumin, a compound well known for its anti-inflammatory properties. It may also have anticancer effects. Curcumin can be difficult for the body to absorb, so it must be activated. The spice can be combined with a fat plus piperine, found in pepper, to increase absorption. It's often used to make medicinal golden paste or golden milk. Ask your vet if your recipe is suitable for your dog before giving it a try. To make it easier to feed, you can find food and dog treats that contain turmeric.
Always talk to your veterinarian before trying a new supplement, be it holistic or conventional. Even natural remedies can have side effects and may interact with prescription medications, or may not be suitable for dogs with certain chronic conditions. Introduce new foods and treats slowly, and monitor your dog for any adverse symptoms. Healing foods can help reduce your dog's need for NSAIDs and other painkillers, but you should always ask your vet before reducing or discontinuing use of any medications.
Swipe
Products You Might Like