Why Are So Many Pets Getting Cancer?
Ask the Vet

Back to results
Enter Your Information
All fields are required
While efforts are made to answer all questions as quickly as possible, if an immediate answer is required or if your pet is in need of urgent or emergency care, contact your pet's veterinarian immediately.
Ask the Vet

Thank you! Your question has been submitted.
You will receive an answer from Dr. Lindsay and our vet/tech team as soon as possible, usually the same day.
All answers are provided for informational or educational purposes only, and are intended to be a supplement to, and not a substitute for, the expertise and professional judgment of your pet's veterinarian.
It may be necessary to consult your pet's veterinarian regarding the applicability of any opinions or recommendations with respect to your pet's symptoms or medical condition.
Close
Ask the Vet

Oops! Your question has not been submitted.
An error has occurred, please reload the page and try again.
Close
Ask the Vet

Got questions? Ask Dr. Lindsay & our Vet Team:
While efforts are made to answer all questions as quickly as possible, if an immediate answer is required or if your pet is in need of urgent or emergency care, contact your pet's veterinarian immediately.
Do these answer your question?
Have another question, or can't find your answer?
Submit your question
We're Sorry!
There is no answer related to your question
Can't find your answer?
Submit your question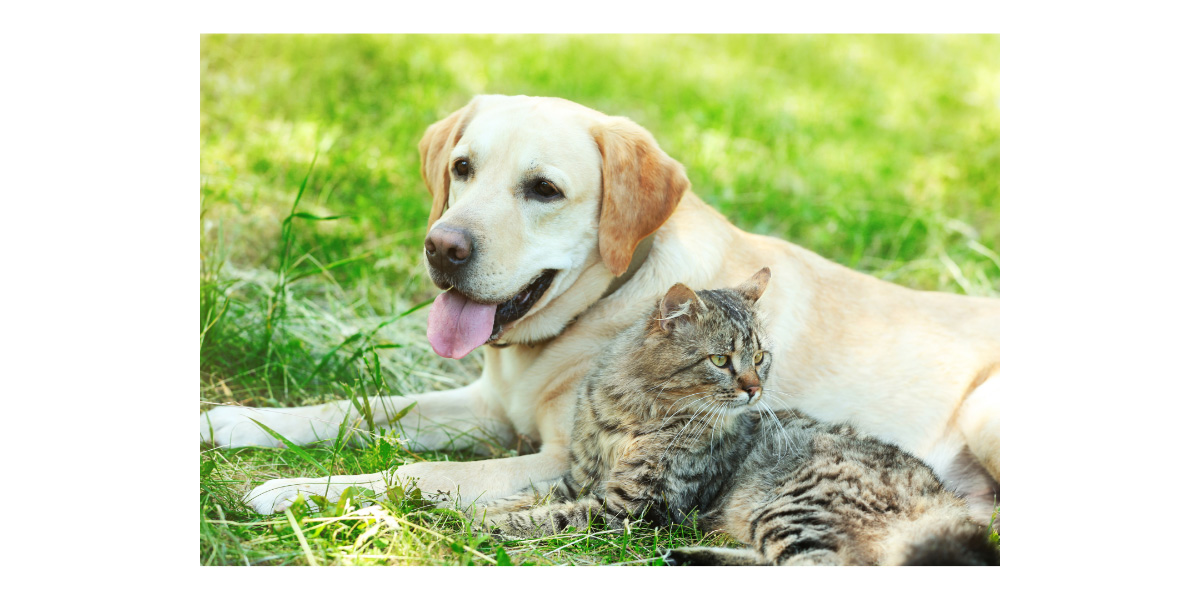 Why Are So Many Pets Getting Cancer?
Approximately 32% of cats and 47% of dogs over age 10 will eventually develop cancer, so it's incredibly likely that you have or once had a cat or dog who was diagnosed with cancer, or you know someone who has. It may also feel as though more pets are developing cancer than they did in previous decades.
In honor of Pet Cancer Month, we're exploring whether or not cancer in pets has become an epidemic, what has changed in the past few decades, and what we can do to set our pets up for a healthier, brighter future.
Are Pets Living Long Enough To Get Cancer?
One of the biggest reasons more pets are diagnosed with cancer is simply because they are living longer. It's becoming less common for cats and dogs to spend their life outdoors and free-range, in danger of premature death due to fights with other animals or getting hit by a car.
We're also more attentive to our pets when they're ill and take them to the vet more often, and we vaccinate to prevent deadly illnesses like parvovirus and distemper.
With old age, our pets naturally experience more cell damage that leads to cancer, and their immune system is no longer at efficient at destroying cancer cells.
The Link Between Cancer and Obesity in Pets
Over 50% of cats and dogs in the United States are overweight or obese. Obesity is a known risk factor for cancer in both humans and animals.
While not every overweight pet will develop cancer, excess weight has negative effects on the body, including changes in hormone production, chronic, low-level inflammation, and high blood sugar, all of which can contribute to abnormal cell growth.
Improved Diagnostics Means More Cancer Cases in Pets
In humans, cancer cases are reported to the CDC, but no such reporting exists for pets. As a result, there's no definitive data that can tell us exactly how many pets had cancer in the past, and how those numbers compare to new cases.
What's more, not all pets with cancer will ever be diagnosed. It's not uncommon for a pet to become generally unwell, and may pass away or be euthanized without receiving a diagnosis.
In recent years, pet parents are becoming more likely to seek a diagnosis, rather than brushing off cancer symptoms as a normal part of aging, or choosing to euthanize without exploring treatment options.
Are Pets Exposed To More Carcinogens?
Cats and dogs are spending more time indoors, which can mean more exposure to household carcinogens like cigarette smoke, phthalate-containing flooring and wall coverings, asbestos, air fresheners, and pesticides. More and more pets, too, live with their families in urban areas, where there's more air pollution.
Many pet parents are concerned that vaccines, flea and tick medications, and other routine care can put their cat or dog at an increased risk of developing cancer. Vaccines and medications have undergone extensive clinical trials to assess their safety and effectiveness, not just at normal dosages but at high levels of exposure.
No significant link has been found between active ingredients in flea and tick preventatives or vaccines and cancer, and these medications are used to prevent life-threatening illnesses, which outweighs the minimal risk of side effects. It's possible, though rare, for pets to develop a tumor from an injection - not the vaccine itself.
For sensitive pets prone to reactions to certain medications, or if you're otherwise considering alternatives like natural flea and tick products, a modified vaccination schedule, or titer tests, talk to your veterinarian to find the best ways to ensure your pet is still protected.
Does Spaying or Neutering Play A Role In Cancer?
Spaying and neutering eliminates the risk of ovarian and testicular cancer in female and male pets, respectively. Spaying females before their first heat cycle nearly eliminates their risk of developing mammary cancer, which is one of the most common types that affect dogs and cats.
But large breeds dogs, particularly Rottweilers and Golden Retrievers, may have an increased risk of eventually developing osteosarcoma if spayed or neutered early in life, possibly because hormones still play an important role in bone growth.
Overall, spaying and neutering is beneficial for preventing unwanted litters and certain types of cancer. For some dogs, especially large breeds, it may be beneficial to wait to spay or neuter until after puppyhood.
Genetics and Breed-Specific Cancers
Many dog and cat breeds have a genetic predisposition to certain types of cancer. Golden Retrievers, Boxers, Rottweilers and German Shepherds are at a significantly increased risk for mast cell tumors, lymphoma, and osteosarcoma. The increasing popularity of these breeds, as well as indiscriminate breeding from backyard breeders, could be contributing to a rise of cases of cancer in pets.
Mutts, mixed-breed cats and dogs, hybrid or designer breeds like Doodles, and domestic shorthair cats are all at risk for developing cancer, too. Research studies have not been definitive as to whether mixed breed cats and dogs are less likely to develop cancer than purebred pets. Cross-breeding will not necessarily eliminate genes responsible for predisposition to cancer.
Diet and Cancer in Pets
We cannot always control the factors that put our pets at risk for cancer. Carcinogens are everywhere, and factors like genetics and our environment are impossible to control.
However, we can feed our pets to support a healthy immune system, lower inflammation, and keep their weight under control. A healthy lifestyle helps your cat or dog's body eliminate carcinogens and lowers their risk of developing cancer.
Fresh, antioxidant rich foods like raw and lightly cooked meat and fish, fruit, veggies, and even mushrooms, seeds, and nuts can protect the cells from damage. However, it's better to feed a balanced, commercial diet than unbalanced homemade pet food that does not provide complete nutrition.
Commercial pet foods, especially kibbles, make it easy and affordable to give your pet a complete, balanced diet. But they are usually cooked at high temperatures, a process that can produce carcinogens and destroy antioxidants.
If it's not possible to feed a fresh, balanced diet, consider supplementing your pet's kibble with cancer-fighting foods. Research shows that simply adding fresh foods to a commercial diet can help cut your pet's cancer risk.
Swipe
Products You Might Like