Ask the Vet About Submissive Urination (Incontinence) in Dogs
Ask the Vet About Submissive Urination (Incontinence) in Dogs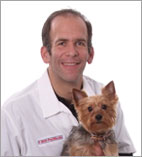 As a practicing veterinarian, Dr. Dym has over 19 years of experience and dedication to enhancing the overall health and well-being of pets. His commitment and passion for pet health continuously drives him to learn more about the art and science of homeopathy through ongoing training and education.
Submit Your Question
Category:
Submissive Urination
Topic:
I think my dog has has a bladder infection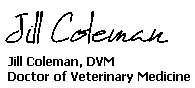 Question:ICan't get an appointment because of the holidays I was just wondering if I can get some kind of cream to help her get through telling an appointment
Answer:External, topical creams don't really help bladder infections. A face-to-face meeting with a veterinarian is required to be able to legally prescribe antibiotics (at least in the United States) so contact a veterinarian that has met her before. (They will need a urine sample so keep her from urinating a couple of hours before she is seen.)
Category:
Submissive Urination
Topic:
submissive urination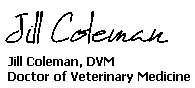 Question:I have a 5 month old German Shepherd that urinates when people come over that he is not used to. I have had people not acknowlege him for the first 20 minutes and he still urinates. Will getting him neutered help his submissive urination problem? Is there anything else that will help this frustrating problem?
Answer:No, neutering will more than likely not help or hurt - at 5 months old, testosterone is not a factor. For submissive urination, working with a private trainer that can see exactly what he (and you) are doing is ideal - your veterinarian will know a good trainer in your area.
Category:
Submissive Urination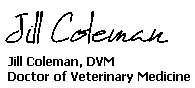 Question:My dog was hit by car. Had hip displacement, has recovered fully from that except for nerve damage. He has no tail movement and no sensation of bowel or urine sensation . He is very active, but the incontinence is very difficult
Answer:I would need to know more about him, see his x-rays and do a physical exam to really give you good advice. Incontinence secondary to nerve damage is a difficult thing to treat. Cold laser therapy may help so ask your veterinarian about that.
Category:
Submissive Urination
Topic:
Adult Submissive Urination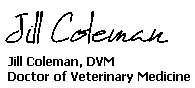 Question:My dog is about 2 and he still pees when he's in trouble, sometimes when my husband or I come home, sometimes he does it when he thinks he's about to get attention (I asked him to sit to get a string off his foot; he sat and then dribbled when I looked at him). He does it very unexpectedly at random times. We know he has a lot of energy and he has anxiety. We give him some CBD, which helps some. I've never seen an adult dog have accidents so often. Every dog I've seen grows out of it. We aren't sure what to do.
Answer:Here is a good article to read with good suggestions about submissive urination: https://pets.webmd.com/dogs/submissive-urination#3
Category:
Submissive Urination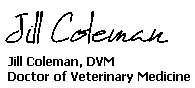 Question:My few month old black lab pees every single time we touch her. No matter if it?s to pet her, to lift her up to put in the truck, even if she?s just sitting by our feet and we talk puppy talk to her she starts peeing. Why??? I need answers! My boyfriend is getting fed up and wants to get rid of her because of this. I cannot let that happen! What is wrong with my puppy??
Answer:This is called "submissive urination" - she is trying to tell you she is submissive to you. Yelling at her and/or regular noxious ways of training will not work with submissive urination and will make it worse. Here is a link to our article about treating submissive urination with various things to try: https://www.1800petmeds.com/education/submissive-urination-treatment-dogs-39.htm
Category:
Submissive Urination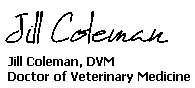 Question:Our 11 year old lab is having problem with involuntary urination. What could this be an indication of?
Answer:Many things: urinary tract infection, incontinence, bladder stones, cancer, etc. Many of these are very easy to diagnose and treat so have your veterinarian check her out when you can. Keep her from urinating for a couple of hours before her appointment because they will need a urine sample.
Category:
Submissive Urination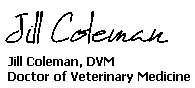 Question:Start peeing in the house for over two weeks,something she has never done since was a puppy She 7 years old and gets walks daily at lease 4 to 5 times a day.we notice she stops to pee several times during her walks but nothing comes out .sheis other wise ok, eating and pooping ok could it be urinary tract infection?
Answer:Many things can cause this but the most common is a urinary tract infection so have your veterinarian check her out and run a urinalysis. Keep her from urinating a couple of hours before the appointment so they can get a sample from her.
Category:
Submissive Urination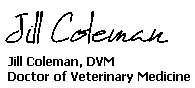 Question:My male pit bull lab mix always pees when someone comes over even if he has seen them before and he pees when he is excited even if he just went outside. Is there anything I can do?
Answer:This is called "submissive urination" and is sometimes hard to stop. You definitely cannot yell at them when they do it or it makes it worse - because they see you as more and more dominant. The animal behavior specialist say to "avoid situations that elicit the behavior" and many will grow out of it - like if they do it when people come over, tell everyone that comes over to totally ignore him for many minutes after they enter the house, because that is usually when they will do it - but depending on how long they have done it, it will take many people coming in to eventually counteract and to counter-condition the behavior.
Category:
Submissive Urination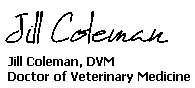 Question:Is their something I can give her urine smells terrible and urinates all time outside
Answer:I would definitely start by having your veterinarian check her urine with a quick urinalysis to be sure she doesn't have a urinary tract infection that would be easy to treat. Since she "urinates all the time" I would also have your veterinarian run some blood work on her to screen for things like Diabetes, kidney disease, Cushings disease, etc. Keep her from urinating shortly before you take her in because they will need to get a urine sample.
Category:
Submissive Urination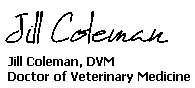 Question:I noticed a few weeks ago that my dog is peeing in my house when loud sudden noises are going on in the house and he can't be next to me. Examples: my 1 year old twin niece and nephew came to my house and we baby gated him to the living room and he peed in a line half way to the front door from my kitchen. Then today I was spraying carpet freshener in the hallway and he freaked out and urinated right in front of me. He's a 5 year old Corgi who has never had this issue until recently and I have no clue what to do with him.
Answer:Yeah, this can be hard behavior to correct sometimes. It does not sound like a potty training issue, but more of an anxiety issue that will require counter conditioning exercises probably. (Exposing him to low levels of the thing(s) that make him anxious and positively reinforcing good, calm behavior, then gradually increasing the noxious stimuli but never to where it elicits an anxious response of any kind.) Behavior problems are so multi-factorial and individual, it is really best to work with a trainer, veterinarian, veterinary technician that specializes in behavior, etc. that can get a really long, full history and see his actual behavior.
Category:
Submissive Urination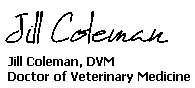 Question:My 10 yr old shelite mix urinates while sleeping sometimes.. she is currently on proin... she is 37 lbs.. what is the correct dosage?
Answer:The usual dose for dogs is 0.4-0.8mg/pound every 12 hours, so about 15-30mg would be her range. I usually start at the lowest dose that they respond to (even if it's lower than that) and then increase as needed. "Do not exceed 1.8mg/lb per day." = from the manufacturer.
Category:
Submissive Urination
Topic:
Refusing to use litter box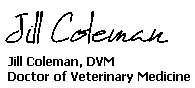 Question:Occasionally my cat (Siamese- 18 years old and seems to be healthy) doesn't use the litter box.- but goes on the carpet. I had applied Revolution to him and don't know if that has any bearing on the problem. Any thoughts as to the cause of his problem and suggestions ti rectify?
Answer:At 18 years old, it could just be senility, but you want to rule out medical problems like kidney disease, urinary tract infections, FLUTD, diabetes, hyperthyroidism, etc. so if your veterinarian hasn't run blood work on him in a while, now might be a good time.
Category:
Submissive Urination
Topic:
Urination outside litter box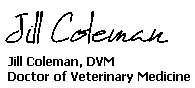 Question:My cat suddenly has starting urinating outside her litter box. So far only on throw rugs. She doesn't seem to be in any discomfort. Still her happy self. She's about 8 years old and has never been an outdoor pet.
Answer:When it starts suddenly like that, I worry about a medical problem, so have your veterinarian rule that out first. They usually just need to run a quick urinalysis to rule out things like a bladder infection, crystals, FLUTD, etc. They can help you explore behavioral reasons after you rule out medical problems: have new pets been in the house? have you changed litter? have you changed the location of the litterbox? etc etc!
Category:
Submissive Urination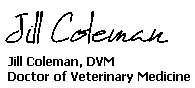 Question:My cat pees everywhere. On rugs, on clothes and lately she has been peeing her in food bowls. She is not fixed and I was wondering if that would make her stop or what I can do to prevent her from uraniating whenever she wants.
Answer:Having her spayed may help. Have them run a urinalysis at the same time to check for a urinary tract infection, crystals, FLUTD, etc. that may be causing the problem. Those are all relatively easy to treat while behavioral problems aren't.
Category:
Submissive Urination
Topic:
Inconsistent peeing outside of box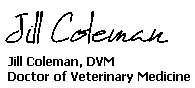 Question:My issue is that I have one cat, Christina, that is not getting another with one of my other cats. There are four cats living in my house, but this particular cat is the only one she doesn't get along with. In result of this, my other cat has develop a lot of anxiety and is now very sick due to the tension between them. In addition, Christina is having difficultly using the litter box properly. We have mats that our cat boxes sit on and that is where she tends to pee. We have exhausted all scenarios on why she is peeing outside of the cat box and can only conclude that she is a finnicky cat that doesn't like sharing a cat box. I just need some opinions on what we can do to fix this so we don't have to get rid of her. Thank you.
Answer:When you say "We have exhausted all scenarios on why she is peeing outside of the cat box" be sure you have had your veterinarian look for medical problems on her like urinary tract infection, crystals, FLUTD, bladder stones, etc. It would actually be good if you found a medical problem that is making her urinate outside of the litter box and be grumpy towards the other cat because these are treatable. Sometimes behavioral problem are like people - some cats are just not going to get along. The behavior specialist tell us to tell you to have "one more litter box than you have cats" when you have a urinating-outside-the-box issue going on. In those litter boxes use different kinds of boxes (covered vs not, etc) and different types of litter (clumping vs clay, scented vs non-scented, etc) to see if you can find a preference or an adversion. Hope this helps!