Ask the Vet About Kidney Stones in Dogs and Cats
Ask the Vet About Kidney Stones in Dogs and Cats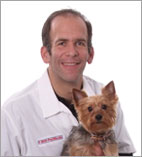 As a practicing veterinarian, Dr. Dym has over 19 years of experience and dedication to enhancing the overall health and well-being of pets. His commitment and passion for pet health continuously drives him to learn more about the art and science of homeopathy through ongoing training and education.
Submit Your Question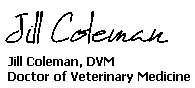 Question:Hello doctor. 2 of my dogs has kidney stones and from where im from(philippines) vets here don't operate on the kidney stones as they say...the kidneys ard very bloody. They didnt give any medication either except just the prescription food hills ciemce diet c/d. Im very desperate as what to give my dogs to help pass out the stones as i just lost a dog to kidney stones as well recently. Its frustrating when you feel helpless.
Answer:Be sure they aren't "bladder" stones which can be removed. Prescription S/D dissolves some stones better than C/D but it depends on the pH in the urine, so ask your veterinarian if S/D might be better. Encouraging them to drink as much water as possible is ideal. Gradually changing to canned food helps do this with a lot of dogs.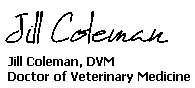 Question:Dear dr. My 2 years nutrered male cat has kidney stones My vet recommended that I should give it cystone which is A medicine for human. Is that normal?
Answer:I have not used cystone for cat urinary stones so I cannot speak to this - consulting a urinary specialist (often found at your local veterinary school or on sites like JustAnswer.com) is ideal.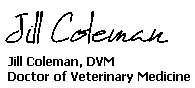 Question:I am getting conflicting advice about diet to help prevent kidney stones in dogs I have a shitzu who has had three surgeries for kidney stones blocking his urinary tract, he has terrible skin yeast, he's got cataracts, and he doesn't wan't to move much he is 12 yrs old and been on a SO diet for stone prevent age ( so to speak) for yrs. Is it healthy for him to have raw meat for his diet particularly innards?
Answer:No - it is not - given his history of stones, you definitely don't want to do that.
Topic:
Kidney Stones in Peter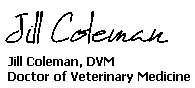 Question:I am worried about my 11 yr old snoodle, Peter, weight 13lb. He has many sudden behavior changes. I believe he is suffering. I think he may have kidney stones and I do not know what to do. He struggles to get comfortable and is hiding a lot. He has been vomitting, tender and swollen torso. Very lethargic. Did x-ray with 2 vets, found nothing, Another medical prof. saw labs and saw indicators of kidney stones. I am out of $ and want to help him. Thank you for this service!
Answer:I would really need to see his blood work and x-rays to give you useful information, so consult the veterinarian that has access to all of that for the best advice. In general, increasing his water consumption is ideal so encourage him to drink - this is easier said than done, so gradually switching to canned food helps some dogs - do it gradually or you will upset his stomach.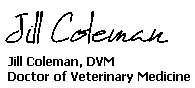 Question:My dog is dripping blood from his penis I?m not sure what the problem could be I just picked a topic
Answer:BlooWe call this hematuria and there are many underlying causes: urinary tract infection, bladder stones, cancer, clotting abnormalities, etc etc. All of these are treated very differently so see your veterinarian for a diagnosis and appropriate treatment. Keep him from urinating a couple hours before the appointment so they can collect a urine sample.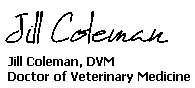 Question:My doggie Bichon Frise 4 years old has kidney stones, is Bronin good for my doggie?
Answer:I don't know what you mean by "Bronin" - never heard of it, for bladder stones or anything else - feel free to resubmit another question if you misspelled it or describe it a little and I will try to do some research. The best food for dog's with bladder stones is usually "Royal Canin Urinary SO". That is usually after surgical removal.
Topic:
Are kidney stones really not curable?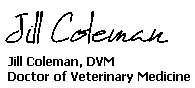 Question:Hi! We are considering adopting a dog (1-year-old Shih Tzu mix, female) who has an apparent history of kidney stones. The local humane society which has been caring for her says the stones are "something that's not going to go away, and she will need surgery every year of her life to remove them." I have never heard that about kidney stones in dogs or humans -- is this true? Thanks!
Answer:My thoughts: they are probably bladder stones, not kidney stones - she is probably older than 1 year old (that would be really fast to build up a stone/s) - some stones recur more readily than others so if you can find the exact type of stone that would tell you whether she may have more problems in the future (struvite stones seem to rarely recur as long as you feed a certain diet prescribed by the veterinarian and watch for signs of a bladder infection while calcium oxalate recur more frequently but not always if they eat the diet the veterinarian recommends.)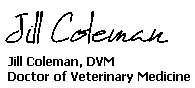 Question:I have a 2 years old Pug and he is facing issues with urine...he is passing urine in drops.. vet has advised to give Himalayas Cystone.... I don't know how will it be going
Answer:I have never heard of "Himalayas Cystone" but Googling it just now reveals it may help with stones in the urinary tract. Has he had an x-ray to confirm that he has stones? 2 years old is kind of young to be having issues with stones, but it's certainly possible. A urinary tract infection on a 2 year old male would be unusual but possible as well. Has he had a urinalysis done? Has he been neutered? You can email me back with all of this and I will try to help you, but working with your local veterinarian is ideal.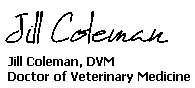 Question:I got my vet to agree to give me rd for the recommended Science Diet S/D to see if it will dissolve her kidney stones instead of expensive surgery. She is only about 10/11 pounds - is there anything fresh veggies or additional meat or something I can mix with it to make it last a little longer. They said 2/3 - 3/4 can daily for her tiny size - but the case would be gone in less than two weeks. Open to suggestions - I assume no treats as well ? Thanks !! Lisa
Answer:Feed her nothing but the S/D. It does a lot of things including keeping the pH in her urine correct where the crystals won't continue to form, but adding anything can negate the expensive food. Did she have struvite crystals? Is her bladder infection gone?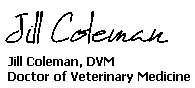 Question:I asked about kidney stones & was told there is a special science diet food that helps break a certain type up. Is there a test I can myself on my dog's urine to find out what type of stone ? Because my vet won't till they do surgery I can't afford.
Answer:They have probably already run a urinalysis - if she is loaded with "struvite" crystals, you can usually assume that is the type of stone she has.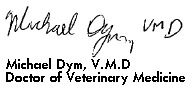 Question:Hi, thank you for your time to help. My 3 year old has urinary issues and has for about a year. We've visited the vet many times and they want to do xrays, which are out of my budget at the moment. They treated her with urinary tract infection meds 4 times. We are sure it's stone's. It happens every couple months due to stress, we believe. She is now on renal k and something homeopathic kidney wellness from petwellness.com. I just started her on the renal k again as of yesterday when we noticed blood in her urine. She wailed out using the cat box Last night and today She is peeing more blood, more frequently. I'm sure the renal k and pet wellness will help, but without going to the vet can I provide her with her with some pain management? I need to help her some way. I just am maxed out on my care credit card and have nothing in savings. Please help!
Answer:I appreciate and understand the frustration. Please DONT use the combination homeopathic drops, especially if your dog is not under care of a homeopathic veterinarian. This type of inflammation of bladder is VERY common and frustrating. MOST OF TIME CATS DONT HAVE URINARY INFECTIONS. Please read the excellent article on line from vet Wendy Brooks, DVM/google her name and Maryland emergency to get the whole and complete/concise article on this syndrome in cats. Most important is to increase moisture of diet; i.e canned food or even raw meat diets. See book the NAtural Cat by Anitra Frazier. As for pain meds, ask your vet about prescription drug buprenex during acute flareups or possibly cerenia(which is anti nausea drug, but also is used commonly off label for pain in dogs/cats). I would also ask vet about VERY INEXPENSIVE anti inflammatory medicine, which also has anti anxiety properties, called Amitryptylline, which many cats may respond to for inflammation and anxiety component, but this is prescription meds. This case needs chronic management!!!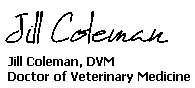 Question:So my dog just had kidney stones removed which were calcium stones. Is there anything I can put in her food that will stop them from coming back? I know there is food but I can?t afford it. Thanks
Answer:Not really - you would have to work with a veterinary nutritionist to get the exact ingredients to create the right pH, diuresis, etc in the urine to keep the stones from reforming - this would be a lot more expensive that the food. Calcium oxalate stones are known to reform, especially when a prescription diet like Royal Canin SO isn't given after removal. Definitely don't go back on the food you were feeding her when she formed the stones.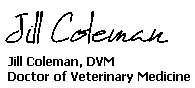 Question:What treats would you recommend for my dog Dumpling who had kidney stones ?. She is currently on prescription Royal Caine for UTI
Answer:Kidney stones loves to recur so it is ideal to not feed any treats. You can take the canned formula of your Royal Canin prescription food and bake little treats in the oven.
Topic:
Kindly Stones Treatable?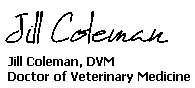 Question:my 8 year old siamese cat appeared fine until yesterday. She didn't want any food, was throwing up a little bit of a white foam, and was lethargic. Took her to the vet and did a scan and saw 2 small stones...one in each kidney. The vet recommended that we euthanize right away, but we just couldn't do it. Vet agreed to try and flush the kidneys, but did not seem remotely optimistic about anything changing. Is there any hope for survival? She didn't appear to be in any pain...we can pick her up and poke around on her back and belly and she doesn't seem to mind. Not sure what to do and am looking for additional advice. Thanks!
Answer:She must have something else going on other than "2 small stones" - are they obstructing her? Is she in kidney failure as well? (this would be unusual with just "2 small stones") To give you any kind of prognosis I would need to see her blood work.
Topic:
Is my dog passing kidney stones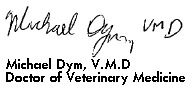 Question:How do you know if she's trying to pass one a kidney stone she already had surgery had 16 and removed from her bladder size of a dime shape and I'm making homemade food now for how do I know if she's just still trying to pass one cuz she's hurt she acts like she's hurting now
Answer:In order to see if your dog is actually passing a stone and/or have more in the bladder or urethra, then vet exam and x ray would be needed.