Ask the Vet About Kidney Disease in Dogs and Cats
Ask the Vet About Kidney Disease in Dogs and Cats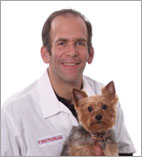 As a practicing veterinarian, Dr. Dym has over 19 years of experience and dedication to enhancing the overall health and well-being of pets. His commitment and passion for pet health continuously drives him to learn more about the art and science of homeopathy through ongoing training and education.
Submit Your Question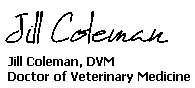 Question:Gideon is 14 yrs old blind and deaf. Has mild renal disease and eats food I prepare.lately he is restless Whimpers, seems to get lost In the house. He walks in circles continuously. I had him vetted 9/20 his specific gravity was great they said. How can I help him? Is he in pain? Currently treating him for ear infection with quadruple. Brown yeast in ears. Responding well. He seems miserable and my once close companion acts like he does not know me.
Answer:I would really need to examine him and see his blood work to make good recommendations. Definitely give the vet that examined him on 9/20 a call and ask what they recommend based on his exam, age and blood work - pain medication may help a little but you will need to use one that is not metabolized heavily by his kidneys.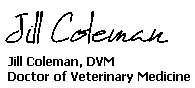 Question:I have a 17 year old that has chronic kidney disease. What supplements/meds do you recommend?
Answer:Here is a link to our article about kidney disease - it recommends many things & tells you a little about each one: https://www.1800petmeds.com/education/kidney-disease-treatment-dog-cat-31.html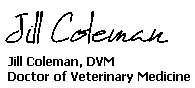 Question:Took my 10 year old beagle (blind by SARDS) to have dental cleaning and extractions if needed. Blood profile shows ALP-1225, ALT-1710,BUN-104, CRE-5.6. Have an appt. with vet tomorrow, what should I expect? No dental was done because of elevations.
Answer:They will need to run some more tests for sure to see if the 2 things (liver and kidney problems) are related (leptospirosis, cancer, etc.) or separate (liver disease and kidney disease) and to see how severely affected both organs might be.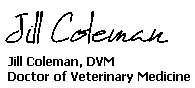 Question:I need to put my recently diagnosed dachshund on a new diet of low phosphorus foods and im wondering what type of multi vitamins/ what brand ect... i should look at please, help i want her to he more energized asap
Answer:That will depend on her blood work (severity, specific parameteres that are low or high, etc.) so contact your veterinarian that has access to her blood work for the best advice.
Topic:
Cat just diagnosed with CKD Stage 2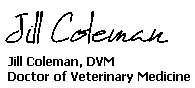 Question:Everything I have been reading about CKD and food is that the cats generally eat less, drink and urinate more water. Drinking and urinating more has been routine for my cat, but he has no issue eating, in fact is eating more. He was tested for diabetes and hyperthyroidism which I'm told are negative. Is this normal (the appetite) for CKD? Thank you!
Answer:Stage 2 CKD cats still eat fine (usually) - when the disease progresses, it adversely effects their appetites more, so yes, this is probably normal for your cat.
Topic:
Prescription dog food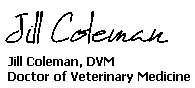 Question:What brand do you recommend when it comes to dog food?
Answer:The big 4 food companies police each other so carefully, I lean toward their food because I know it has been heavily scrutinized: Royal Canin, Science Diet, Purina, and Blue Buffalo. If you are looking specifically for prescription kidney diets, all of these companies carry one & I like them equally as well.
Topic:
Amoxicillin & kidney disease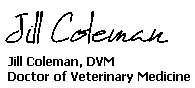 Question:Is Amoxicillin ok to use in the early stages of kidney disease or will it further damage the kidneys? Safer antibiotics to use with dogs that have kidney disease?
Answer:If an antibiotic is necessary, an appropriate dosage of amoxicillin is usually ok.
Topic:
2.1 creatinine level, normal BUN and everything else. How worried should I be?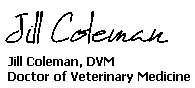 Question:So a month ago my cat got pretty sick and was unable to eat or drink anything. We took her to the vet and they did blood work, said everything came back normal except at the time her creatinine level was 1.8. They told me that stress was most likely causing her to not be able to keep anything down and she was on a very strong ear medication at the time which they thought could've also contributed. She went for blood work earlier today to get the creatinine level rechecked and it was 2.1 but everything else was normal. The vet told me that she was in a grey area with her creatinine levels and that it could be an early sign for kidney disease. She is going in tomorrow to have her urine checked but I am really upset and scared. How worrisome is her creatinine level being in this range? Is it possible that something else could be causing it to be elevated? She is only 5 years old. If it does sound like kidney disease, is it possible that she will be able to still live a long life? I just never expected her to have to deal with this at the age of 5.
Answer:Yes, that is unusual at just 5 years of age, but certainly possible. It's not too terribly high, so hopefully you caught it early. Here's a link to our article about kidney disease that goes over many things including over-the-counter and prescription supplements and foods that may help if she is definitively diagnosed as having kidney disease: https://www.1800petmeds.com/education/kidney-disease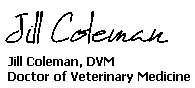 Question:Can flea medicine cause kidney disease?
Answer:None that I know of.
Topic:
Kidney disease treats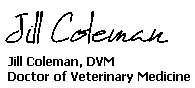 Question:What's available for my pet Molly, she has the beginning of kidney disease?
Answer:There are many possible medications that may help her feel better - here is a link to our article about treating kidney disease: https://www.1800petmeds.com/education/kidney-disease-treatment-dog-cat-31.html
Topic:
Elevated Creatinine/BUN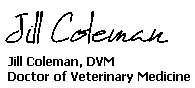 Question:During a routine checkup, bloodwork showed that my dog had elevated creatinine (3.2) and BUN (55). Phosphorus was 6.3 and amylase was elevated at 1706. Urinalysis showed a UTI, which was probable given that my poor dog held his pee for over 24 hours on a recent camping trip, which involved lots of lake swimming. He was put on amoxicillin. A few days later his bloodwork showed the kidney levels going up, not down. Creatinine 3.8, BUN 67, phosphorus 7.6, (amylase was down to 1590) so they put him on IV fluid therapy. This was continuous for 36 hours and then alternated for another 36 hours with subQ fluids. After 36 the first 36 hours, creatinine was 2.9, BUN was 30. A day later it was Creatinine 3.0, BUN 46 and the vet said these were "stable". After another day the creatinine was 3.1, BUN 63 and the vet again said these were stable. But they are almost what they were when they were recommending hospitalization so I am confused. My dog is a 14 month old GSD/Husky mix and was extremely healthy and active, eating a lot, drinking and urinating normally. After the fluid therapy, he is lethargic and refuses to eat, although he will perk up and eat or play, but no where near his normal levels. What is going on?! My vet and the emergency vet do not agree on the diagnosis or the treatment. The emergency vet thinks it is congenital and prescribed amoxicillin. The vet thinks it is a bad UTI that made it to the kidneys and changed the antibiotics to Enrofloxacin because a culture showed the bacteria to be E Coli. I want my sweet boy to get back to normal!
Answer:That sounds like a tough case. Something is really bothering his kidneys (congenital, infectious - bacterial, leptospirosis, Lyme disease, toxin, etc. - it may be impossible tell what the initial insult was). You can ask for a referral to a kidney specialist but the treatment probably won't change too much at this point if his blood levels have stabilized.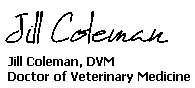 Question:My cat was showing signs of Kidney disease in early May after a UTI. He has been on fluids every other day since then. During this he dropped weight and has gotten bonier. He still eats, poops, pees and etc . A few days ago he had a bought of loose stools and some vomit. I've noticed that his belly looks bloated and he is peeing 3-4 times a day, but it's not very much each time. He has a stiff back leg, but still chases after things and has the same level of energy and activity. He also lets me touch/squeeze his stomach and he doesn't seem uncomfortable or in pain. Please help!
Answer:It is definitely time for a recheck at your veterinarian. The distended abdomen could be related to the his kidney issues (and/or the fluids) but since that is not a common clinical sign, it could be something else entirely that needs to be addressed.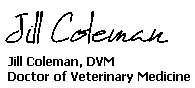 Question:Is there something i can give a very old cat on her food for kidney help shes jyst now starting to act like she may need a boost she will be 21 years old next month
Answer:It really depends on her last blood work - whether she needs a phosphate binder or potassium supplementation, etc. Here is one products that many do well with: https://www.1800petmeds.com/Epakitin+Powder-prod11134.html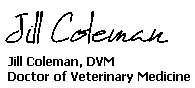 Question:I have a dog with Kidney Disease and pancreatitis tendencies. She has had 1 pancreatitis episode in 2017. Her PLI is still elevated. Is Azodyl ok for her to take ?
Answer:Probably - it depends on her specific blood work, so consult your veterinarian for the best advice.
Topic:
Best flea & tick for kidney disease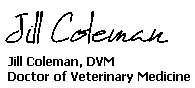 Question:Could you tell me which flea and tick medicine is best for my 13 year old, 60 lb., mixed breed dog? He has had a diagnosis of kidney disease, so I don?t want to give him something that will irritate the kidneys. Thank you.
Answer:Nexgard and Bravecto are working the best this year. Neither are too harsh on their kidneys, that I know of, but speak directly with the manufacturer's veterinarian for the best advice - have his blood work handy when you do so they can get an idea of severity of his kidney issues.