Ask the Vet About Kidney Disease in Dogs and Cats
Ask the Vet About Kidney Disease in Dogs and Cats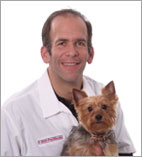 As a practicing veterinarian, Dr. Dym has over 19 years of experience and dedication to enhancing the overall health and well-being of pets. His commitment and passion for pet health continuously drives him to learn more about the art and science of homeopathy through ongoing training and education.
Submit Your Question
Topic:
Kidney disease treats
Question:What's available for my pet Molly, she has the beginning of kidney disease?
Answer:There are many possible medications that may help her feel better - here is a link to our article about treating kidney disease: https://www.1800petmeds.com/education/kidney-disease-treatment-dog-cat-31.html
Topic:
Elevated Creatinine/BUN
Question:During a routine checkup, bloodwork showed that my dog had elevated creatinine (3.2) and BUN (55). Phosphorus was 6.3 and amylase was elevated at 1706. Urinalysis showed a UTI, which was probable given that my poor dog held his pee for over 24 hours on a recent camping trip, which involved lots of lake swimming. He was put on amoxicillin. A few days later his bloodwork showed the kidney levels going up, not down. Creatinine 3.8, BUN 67, phosphorus 7.6, (amylase was down to 1590) so they put him on IV fluid therapy. This was continuous for 36 hours and then alternated for another 36 hours with subQ fluids. After 36 the first 36 hours, creatinine was 2.9, BUN was 30. A day later it was Creatinine 3.0, BUN 46 and the vet said these were "stable". After another day the creatinine was 3.1, BUN 63 and the vet again said these were stable. But they are almost what they were when they were recommending hospitalization so I am confused. My dog is a 14 month old GSD/Husky mix and was extremely healthy and active, eating a lot, drinking and urinating normally. After the fluid therapy, he is lethargic and refuses to eat, although he will perk up and eat or play, but no where near his normal levels. What is going on?! My vet and the emergency vet do not agree on the diagnosis or the treatment. The emergency vet thinks it is congenital and prescribed amoxicillin. The vet thinks it is a bad UTI that made it to the kidneys and changed the antibiotics to Enrofloxacin because a culture showed the bacteria to be E Coli. I want my sweet boy to get back to normal!
Answer:That sounds like a tough case. Something is really bothering his kidneys (congenital, infectious - bacterial, leptospirosis, Lyme disease, toxin, etc. - it may be impossible tell what the initial insult was). You can ask for a referral to a kidney specialist but the treatment probably won't change too much at this point if his blood levels have stabilized.
Question:My cat was showing signs of Kidney disease in early May after a UTI. He has been on fluids every other day since then. During this he dropped weight and has gotten bonier. He still eats, poops, pees and etc . A few days ago he had a bought of loose stools and some vomit. I've noticed that his belly looks bloated and he is peeing 3-4 times a day, but it's not very much each time. He has a stiff back leg, but still chases after things and has the same level of energy and activity. He also lets me touch/squeeze his stomach and he doesn't seem uncomfortable or in pain. Please help!
Answer:It is definitely time for a recheck at your veterinarian. The distended abdomen could be related to the his kidney issues (and/or the fluids) but since that is not a common clinical sign, it could be something else entirely that needs to be addressed.
Question:Is there something i can give a very old cat on her food for kidney help shes jyst now starting to act like she may need a boost she will be 21 years old next month
Answer:It really depends on her last blood work - whether she needs a phosphate binder or potassium supplementation, etc. Here is one products that many do well with: https://www.1800petmeds.com/Epakitin+Powder-prod11134.html
Question:I have a dog with Kidney Disease and pancreatitis tendencies. She has had 1 pancreatitis episode in 2017. Her PLI is still elevated. Is Azodyl ok for her to take ?
Answer:Probably - it depends on her specific blood work, so consult your veterinarian for the best advice.
Topic:
Best flea & tick for kidney disease
Question:Could you tell me which flea and tick medicine is best for my 13 year old, 60 lb., mixed breed dog? He has had a diagnosis of kidney disease, so I don?t want to give him something that will irritate the kidneys. Thank you.
Answer:Nexgard and Bravecto are working the best this year. Neither are too harsh on their kidneys, that I know of, but speak directly with the manufacturer's veterinarian for the best advice - have his blood work handy when you do so they can get an idea of severity of his kidney issues.
Topic:
Kidney enzymes too high
Question:Our cat when to get a urine and blood work and the doctor decided to put her under anesthesia and that almost killed her. They gave me.back a cat completely out of it . Took her for 5 days for hydration and she still the sane . Now she is home how can I hydrate her at home?
Answer:Ask your veterinarian if SQ (subcutaneous) fluids might be something they can teach you to do at home.
Question:what is the best thing i can do for her ?
Answer:It really depends on her blood work and the severity of her kidney disease so consult your veterinarian for the best advice - fluids may be indicated, a low protein diet is almost always indicated, then other things based on blood work (potassium supplement, phosphate binders, etc.)
Question:Our 13 yr old cat has been diagnosed with Chronic Kidney Failure. We have been giving him fluids and also have been giving him Azodyl. Initially he was doing fine and appeared to revert back to his old self. Recently he scurries from place to place and tries to avoid us. He is eating and drinking well. If we are outside in our backyard he?ll come and sit on our lap. Same at night when we go to bed. He gets in the bed and sleeps with us. But if we?re in the living room or kitchen he ?flies? right by and hides in the closet or garage like he?s afraid we?re going to stick that needle in him or jam a pill down his throat. Is there anything we can give him to calm him down?
Answer:That's a tough situation. Your veterinarian is definitely the best one to ask - mainly because they know his exact kidney function and whether he can metabolize any antianxiety medication. Some animals do a little better with over-the-counter things like Composure (https://www.1800petmeds.com/Composure+Bite+Sized+Chews-prod11251.html) or Solliquin (https://www.1800petmeds.com/Solliquin-prod12093.html) but others need prescription medication from their veterinarian.
Topic:
Urinating in house after hard pkay
Question:We have a 1.5 year old mountain cur. He loves to play and run and jump. When he plays hard, he is understandably thirsty. He drinks and drinks. Then, even though the per door is open, usually within an hour, he starts urinating in the house. The urine is nearly clear and has no odor. He has also urinated in his sleep/bed after hard play and a lot of water upon returning home. Should we be concerned?
Answer:I would have your veterinarian run some blood work on him and a urinalysis just to be 100% sure he has no kidney problems, urinary issues, or even metabolic issues like diabetes.
Question:Hi, I just bought 2 bottles of omega 3 for my dog. He have kidney failure and I went to holistic vet and ahe recommended that and the nirdic vrands. I just received yesterday and have in the freezer like say the instructions but my question is because I had the cap and they are too big to my dog. I pinched like say in the bottle but only gave 4 drops and put up in a clean container in the freezer is that ok or what could I do? I can?t retirned because I don?t not is that is possible and plus I opended one bottle . Thank you, Karla
Answer:I can't tell waht you are having trouble with. I need to know the exact product you are having trouble with - the omega 3 capsules?? If so, what brand? And then I can't tell what you mean by "nirdic vrands".
Question:Is AminAvast the equivalent to Azodyl ?
Answer:No, they contin different active ingredients, but both are supplements that can potentially help kidney disease patients.
Topic:
Excessive water/urination/exhaustion
Question:I have a two year old Staffordshire mix m/n drinking a lot of water and urinating a lot even when I limit water intake he wants more. When he gets exercise he gets extremely tired. And needs sleep. In Jan.& feb he was vomiting I was told to feed him 2x daily. And the vomiting stopped but he still has the other symptoms as listed above...can you please direct me on what needs or can be done to help us... thank you
Answer:At his age, it may be nothing (or behavioral, like an obsessive compulsive disorder) BUT since there could be an underlying medical problem (diabetes, kidney disease, Cushings disease, etc.) it is dieal for your veterinarian to run some blood on him and perform a urinalysis. Even if all the blood work comes back normal, it is good to establish baselines for everything the blood work checks for (red count, white count, platelet count, blood sugar, kidney enzymes, liver enzymes, electrolytes, etc etc.)
Topic:
I think he has ulcers in his mouth
Question:He can't eat cos he has pain when he shoe food .
Answer:I would need to examine him to give you any kind of useful information: from how you describe it I can't tell if he has periodontal issues or metabolic issues (like kidney disease causing mouth ulcers) or cancer or something else entirely - all of these are treated very differently so see your veterinarian if they persist or worsen.
Question:Brandi is on Cephalexin 500 mg twice daily for a fatty mass removal. She always drinks a lot of water. She has been in continent. She peed on the couch and bed. Now not drinking water but still eating. Why
Answer:Call the veterinarian that did her surgery - it sounds like they may have run IV fluids to her when they removed the mass. They probably checked ehr kidneys before the surgery with some blood work. If they didn't, it's easy to check her kidneys with some blood work and/or her urine for a urinary tract infection, etc.