Ask the Vet
Ask the Vet

Back to results
Enter Your Information
All fields are required
While efforts are made to answer all questions as quickly as possible, if an immediate answer is required or if your pet is in need of urgent or emergency care, contact your pet's veterinarian immediately.
Ask the Vet

Thank you! Your question has been submitted.
You will receive an answer from Dr. Dym and our vet/tech team as soon as possible, usually the same day.
All answers are provided for informational or educational purposes only, and are intended to be a supplement to, and not a substitute for, the expertise and professional judgment of your pet's veterinarian.
It may be necessary to consult your pet's veterinarian regarding the applicability of any opinions or recommendations with respect to your pet's symptoms or medical condition.
Close
Ask the Vet

Oops! Your question has not been submitted.
An error has occurred, please reload the page and try again.
Close
Ask the Vet

Got questions? Ask Dr. Dym & our Vet Team:
While efforts are made to answer all questions as quickly as possible, if an immediate answer is required or if your pet is in need of urgent or emergency care, contact your pet's veterinarian immediately.
Do these answer your question?
Have another question, or can't find your answer?
Submit your question
We're Sorry!
There is no answer related to your question
Can't find your answer?
Submit your question
Category
Back
Ask the Vet About Kidney Disease in Dogs and Cats
Ask the Vet
Got questions? Ask Dr. Dym & our Vet Team
While efforts are made to answer all questions as quickly as possible, if an immediate answer is required or if your pet is in need of urgent or emergency care, contact your pet's veterinarian immediately.
Submit Your Question
Topic
Alternative treatment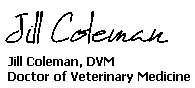 Question:
My daughter's vet prescribed Benzapril for her dog's kidney failure and it gave her diarrhea. The vet said there's nothing else they can give her. Is there an alternative treatment out there for this?
Answer:
Treating kidney failure is tough - there is usually no direct treatment, but here is a link to our article about some helpful support treatment options: https://www.1800petmeds.com/education/kidney-disease-treatment-dog-cat-31.html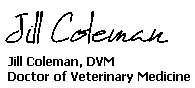 Question:
Hello, I wanted to ask for your vet recommendation on switching my dog from hills prescription kidney diet (hills k/d) over to another kidney diet food brand. He is not very happy after being on it for 7-8 months now. So what brand would be best for transitioning. He wants table food but I do not give him any as he has kidney issues. Thank you!
Answer:
Purina makes a good kidney diet called NF : https://www.proplanvetdirect.com/dry-nf-kidney-function and then Royal Canin makes another good one: https://www.royalcanin.com/us/dogs/products/renal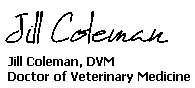 Question:
My almost 14 year old cat has kidney disease (level 3) and seems to be constipated. I feed her only wet food (K/d kidney diet) but I don't think she is drinking enough. Is there something I can give her?
Answer:
Ask your veterinarian whether subcutaneous fluids might be right for her.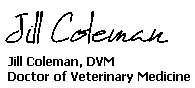 Question:
Hello Dr. Dym, I have a male maine coon that is 8 years old and has CKD. My vet prescribed a Hills KD. He's been eating it for a few months, but really doesn't like it and he's hungry all the time. It's awful. Is there a diet or brand or additive you can recommend? Kind regards, Debbie
Answer:
This is often a problem with our little carnivores because he needs low protein, which is what K/D is. I don't know of a low protein additive. I would recommend calling Hill's and speaking directly with them - they are very helpful. There are a couple other really good low protein prescription diets, made by Purina and Royal Canin, but switching around can potentially make him pickier, so that's not always the greatest idea.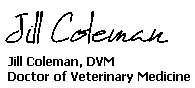 Question:
She has uncontrollable poop and urine. Drinks water like crazy. Loosing weight where you can see her boney body. Ii think her kidneys are going. She's 17 years old.
Answer:
It may be her kidneys, but it may be diabetes as well as other things - all of these are treated differently, so see your veterinarian for some blood work to see exactly what is going on.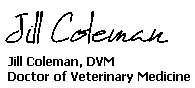 Question:
The vet said my 13 year old dog' s habit of drinking excess amounts of water is akidney problem. He recommends Royal Canin renal support food, which he sells. Is there a homemade diet that is good for a dog.? $1.00 a can per day is expensive. He also get the dry food. Thank you, Millicent Gustafson
Answer:
If he has been diagnosed with kidney disease from blood work, the prescription diets work best. Threre are a few other companies that make them but they are all expensive: Science Diet K/D and Purina ProPlan NF Kidney Diet are the other 2.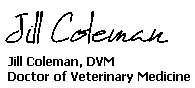 Question:
I try to feed my cat renal food, I have tried them all in order to get him to eat it, I have to mix a little bit of regular cat food in with it. What should I purchase? Is cat food for cats with urinary health issues ok? Most foods say high protein and I'm not sure he should be eating that. Any recommendations? Thank you.
Answer:
He needs lower protein. The foods "for cats with urinary issues" are for cats that have crystals, not for kidney failure cats. There are many companies that make good, prescription diets for kidney failure: Hills Science Diet, Purina, Royal Canin and Blue Buffalo. They are all more expensive than regular food because a lot of research has gone into them so they really help cats with kidney failure.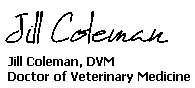 Question:
My 15 yr old ShiTzu has elevated kidney levels (34SDMA) She is currently taking Enapril and Levothoroid. Is there a an over the counter supplement that you recommend?
Answer:
Your veterinarian, who has access to all of her blood results and x-rays, is definitely the best one to ask. Enalapril is hard on the kidneys but she may need it for her heart. In general though, this is a good supplement for geriatric dogs: https://www.1800petmeds.com/Senilife-prod11874.html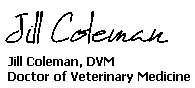 Question:
My dog Bailey who is almost 8 was recently diagnosed with kidney failure. creat 2.6 to 2.8. We changed to kidney diet. Are any of her meds dangerous for her now. Anything else we can do to help her?
Answer:
I need to know the exact medications (and strength) and her weight - some medications are hard on the kidneys and some are not. Here is a link to an article about treating kidney disease: https://www.1800petmeds.com/education/kidney-disease-treatment-dog-cat-31.html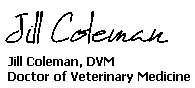 Question:
I am trying to find a wet food that my dog will like. He has kidney disease and does not like the food my vet has. Also looking for treats for him.
Answer:
Multiple companies make prescription kidney diets - have your veterinarian either order or approve prescriptions for them: Hills makes one, Purina makes one and Royal Canin makes one. Try canned if you haven't already. Try warming the canned just a little.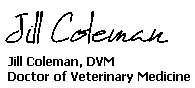 Question:
I am currently feeding one of my two cats a prescription KD dry food recommended by my vet. Can I feed the same food to my other cat who is about the same age (16) but who has not been diagnosed with kidney disease? It's much easier for me to feed them both the same food. Thank you.
Answer:
Yes, it should be fine to do that, especially because of their ages. Check with your veterinarian, who has access to their last blood work, to say for sure though.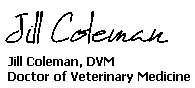 Question:
Hi, My Kitten is 6 months old. He has stopped eating. We went to vet and then took blood report. The Creatinine is 10.9 and Urea > 130. We are very disturb. Can you suggest any medicine.
Answer:
This is very unusual in a 6 month old kitten. More tests are ideally needed to determine why the kidneys are failing at that age. A referral to a kidney specialist is an option - often found at your nearest veterinary school.
Topic
Help I think my cat has a urine infection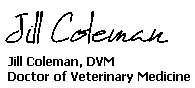 Question:
Hi, I really hope you can help me, I believe my female cat has a urine infection, she is peeing in front of litter box ( which is very clean) and she never did this before! Also she is drinking a lot of water all the time, she is cleaning her privates very often. But the problem is she is deathly afraid of people and of even going near the door never mind leaving the house! She is too terrified for me to bring her to a vet , I am afraid she will have a heart attack literally, so I am hoping there is a way I can see a vet online and get her antibiotics if that is what she needs! Or if there is a vet that can come to my place? Please help me! I am so happy you guys are free questions Because every one else charges just to ask a question, so thank you, Nicole
Answer:
It really would be ideal for a veterinarian to check her out, run some blood work and a urinalysis. The symptoms you are mentioning can have many underlying causes (urinary tract infection, crystal, diabetes, kidney disease, etc.) and all of these are treated entirely differently, so you really need a diagnosis. As far as a mobile veterinarian, you will have to look in your area - usually just googling "mobile veterinarian in city, state" for example will make them pop right up.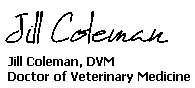 Question:
Hi, my 1 year 7 month old male cat has started peeing everywhere other than the litter box , he's also taking too much time for peeing and is excessively licking his private part, I consulted a vet and he prescribes a antibiotic incase its caused due to bacteria and Cytosone tablet for kidney stone ,im really confused ,what should i do please help me (english is not my first language ,sorry if any mistakes are there)
Answer:
When male cats start to urinate inappropriately, I always like to do a urinalysis on them to make sure there is no underlying medical problem because male cats have a problem with getting plugged up where they cannot urinate and this becomes an expensive life-threatening situation. If it is caught early, it is cheap and easy to fix with prescription food (usually canned food to increase his water intake) that is formulated for urinary tract problems. If it is behavioral, start by getting more litter boxes that are different shapes and sizes and contain different types of litter. Here is a good article, written by another veterinarian, from a site that I trust with more pointers and advice about "inappropriate urination in cats": https://veterinarypartner.vin.com/default.aspx?pid=19239&id=4951508
Topic
8 month old saint puppy with kidney damage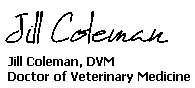 Question:
Hello my 8 month old saint bernard puppy has had PU/PD since we brought her home. I took a urine sample to my vet and he saw a ton of bacteria and gave us meds to treat a UTI but the PU/PD still continued after that. We tried desmopressin thinking it could be diabetes insipidus with no such luck. The doctor said that maybe she's just a dog that drinks a lot therefore pees a lot. Well about a week ago I brought another urine sample in because she was peeing even more than normal (normal is already a lot) and my doctor spun her urine and looked at the sediment and said he saw granular casts but her specific gravity was 1.050. He said he wanted to recheck her urine in a week so a week later I brought him another urine sample. He looked at the urine sample and again said he saw granular casts as well as renal epithelial cells so he said he wanted to do a blood chemistry. Did the blood chemistry and BUN and creatinine were in normal range but phosphorus was high at 8.8. Doctor said no kidney failure but there is likely kidney damage. Should I be concerned? Will this turn into kidney failure? Will she have kidney issues her whole life? Is there anything I can do to reverse kidney damage?
Answer:
With kidney damage, it is impossible to guess how they will progress - there is a lot of individual variation depending on the severity. Her age at diagnosis is defintiely not good but her rechecks will tell you how quickly it is either progressing or plateauing and give you the best idea of how she will do long term.