Ask the Vet About Glaucoma in Dogs and Cats
Ask the Vet About Glaucoma in Dogs and Cats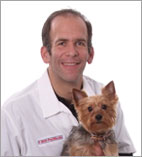 As a practicing veterinarian, Dr. Dym has over 19 years of experience and dedication to enhancing the overall health and well-being of pets. His commitment and passion for pet health continuously drives him to learn more about the art and science of homeopathy through ongoing training and education.
Submit Your Question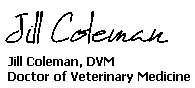 Question:My cat is on Dorozlamine drops and while struggling to put them in, my cat got some on his face. I am worried that made some of that got into his mouth. What should I do?
Answer:Just a drop or two in the mouth is not considered toxic. When a toxicity issue arises and you need immediate help, here are a couple of options: ASPCA Animal Poison Control Center Phone Number: 1-(888) 426-4435 or websites like JustAnswer.com.
Topic:
Dorzolamide HCl & Timolol Maleate ophthalmic solution usp. 22.3mg/6.8mg per mL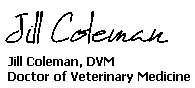 Question:Can you please let me know if you carry this and let me know the price if you do?
Answer:Yes, we carry both (you can search them in the search bar at the top of the page) - or here are the links with the price: https://www.1800petmeds.com/Timolol+Maleate+Ophthalmic+Solution-prod10200.html https://www.1800petmeds.com/Dorzolamide+HCL+Ophthalmic+Solution-prod10159.html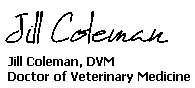 Question:We want a dna testing kit. Gold standard. Breeder in denial. Recommend a dna kit for PRA testing please.
Answer:I usually use Wisdom labs for DNA testing. Here is a link to their site: https://www.wisdompanel.com/en-us. I don't think they do PRA testing - you would have to contact a veterinary ophthalmologist about that.
Topic:
Dog may have Glaucoma.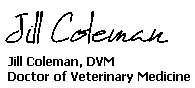 Question:Now, I haven't taken her to see a vet as of yet about it because I can't afford to right now. About a month ago her left eye started to cloud over. What I need to know, is if I do decide to take her in for diagnosis, how much would medication to treat her Glaucoma generally cost?
Answer:It really depends totally on where you live - you have to just start calling around & getting quotes. BUT without a true diagnosis, it might be: Glaucoma, cataracts, corneal dystrophy, corneal ulcer, etc etc - all treated entirely differently so you really need a diagnosis first.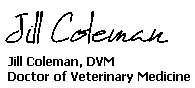 Question:I gave my dogs eye drops too soon. It was only 4 hours instead of 8 hours. Latanoprost and Cosopt. Will it hurt her?
Answer:Since I don't routinely prescribe those, it is ideal to consult your ophthalmologist but if you only did it once, that should be fine. Now just go back to every 8 hours.
Topic:
Uncertain re diagnosis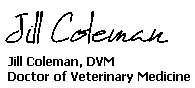 Question:My dog (13 yo male cocker spaniel), in excellent health, recently and suddenly woke up with droopy eyes and blindness. We rushed him to the emergency where they did pressure test in both eyes and quickly diagnosed him with Glaucoma. They sent us home with Timolol and Trusopt. We returned 24 hrs later for a recheck on the pressure and the levels had returned to normal along with his eyesight. However, his eyes still appear droopy but only when he lays down and he is still experiencing periodic bouts of blindness. Is this actually Glaucoma?
Answer:It sounds like it definitely could be - glaucoma will present differently in different dogs. You may have to drive a little, but there will be a board certified veterinary ophthalmologist specialist that is ideal to go ahead and let them check him out. They manage glaucoma much more than we do in private practice..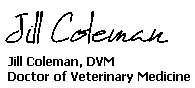 Question:I recently adopted a rabbit that has a eye that is cloudy appears to be blind. The previous owners said she was born with it. She appears to be happy, healthy and not in pain, but the eye also has a small amount of discharge at times. Any ideas what this could be, or if there are drops or something I could use?
Answer:I am solely a small animal veterinarian (just dogs and cats) so contact a veterinarian that specializes in rabbits or exotics for help with your rabbit. Your local veterinary school probably has an exotics department and then there are websites where you can speak directly to a veterinarian for a small price, like Justanswer.com.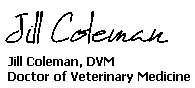 Question:I have an 11 year old Siamese mix, neutered/declawed male with severe glaucoma, essentially untreated. The vet previously mentioned surgery but the eye was not affecting my cat at all, so I did not want to jump into surgical removal of his eye. Over the past couple of days, the eye seems to be draining, and has been "gooey" like an eye infection, and today after we returned home from the store, his eye was bleeding. Not bloodshot eye, but actually dripping blood from the eye. He's cleaned it up himself pretty well, and is eating, drinking and acting normal. Does not appear to be in any discomfort, but I'm scared, and we don't have any pet ER's in our small town. Help?
Answer:There isn't anything I can suggest as far as a home remedy for glaucoma or high high blood pressure and with glaucoma you really don't want the pressure too high for too long, so have your veterinarian check it as soon as you can.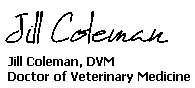 Question:My 11 year old dog was bitten last week by another I went to the vet and they gave me rimadyl and simplicef after five days of taking her medications she developed issues with her eyes and her vision is blurry at no point before that was there a concern her sight was fine I was even told she had no infections from the bite just swelling is it possible that her medication could have caused her blurry vision and her third eyelids were showing.
Answer:No, of all the side effects of either of those drugs, blurry vision or vision issues in general, aren't one of them, so have your veterinarian recheck her to see what is going on.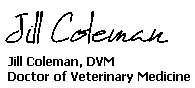 Question:My toy poodle is 14 ,blind in one Eye and has cataracts in the other. She was prescribed Cosopt in good eye and Ocufen eye drops in both eyes. Do you carry these eye drops ?
Answer:This is the "Ask the Vet" section - I couldn't find that we carry either of those but call the 1-800 number to be sure and see if they can order it for you. (You would need a prescription for both of them.)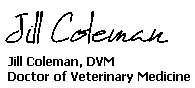 Question:My dog has trouble adjusting his sight when he comes in from the sunlight.
Answer:Their pupils constrict in bright light just like people so it should take just a second to adjust when they come inside. It shouldn't be anything too noticeable though - if it is, have your veterinarian check out his eyes.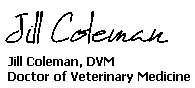 Question:A puppy for adoption was diagnosed with Micropthalmia in one eye. We were told her sight was still fine and that it's not progressive. Any comments concerns about Micropthalmia?
Answer:It's a pretty rare condition - a veterinary ophthalmologist would be the perfect person to ask because they see it much more than we do in private practice. If your veterinarian was able to confirm that her sight is fine, it may never be an issue for her. While it isn't considered progressive, I believe she is a little predisposed to ocular problems later in life but again, I'm not an ophthalmologist.
Topic:
Glaucoma and blindness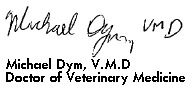 Question:My cocker spaniel is blind in his right eye due to glaucoma.how long before he has glaucoma in his left eye ?
Answer:There is no way to guess. He may not get it in the other eye, but you are right, they usually do - sometimes it is years and then sometimes it's just a few weeks later. The second eye usually seems to do a little better with medication because you catch it earlier, so have her veterinarian recheck the pressure in his eye frequently.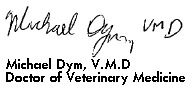 Question:My 7 year old black lab has had a cataract in her right eye since she was a puppy. It started progressing the last few years with no complications other than some obvious vision loss. Recently she has had a gradual decrease in vision and gradual bulging of the eye and reddened cornea. I assume she has glaucoma secondary to her cataract. She is still very active, no loss of appetite, and is a very happy dog. All the reading I have done suggests she would need her eye removed. Would glaucoma drops be effective at this time? Or what if I do nothing and let her live her life this way? Enucleation on my baby is not an option. I just want her comfortable and not in pain - if she may be in some that I cannot tell, or would eventually come.
Answer:It does sound like it might be glaucoma. You won't know for sure until you have the pressure checked in her eye. Drops will work occasionally for glaucoma and are certainly worth a try if enucleation isn't an option. You will also be able to kind of gauge how much the eye is hurting her based on how high the pressure is in her eye. If the pressure is really high and her eye is totally non-visual and drops don't help at all, don't be too scared of enucleation because it can make them feel a lot better.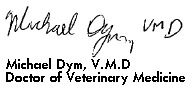 Question:My dog has glaucoma & my vet wanted to remove the eye ball & we decided not to have this done. My question is he in pain other than when i touch his eyes? i know when i touch them they hurt because he pulls away & cries. Is he in a contant pain that would make him uncomfortable?
Answer:This decision is best made by discussion with you and/or your local veterinarian. I would prefer you get second opinion from vet eye specialist in your area who can best make the determination of degree of pain and/or need to remove eye. I would also ask about making sure any potential glaucoma in other eye is also being addressed