Ask the Vet: Addison's Disease
Ask the Vet: Addison's Disease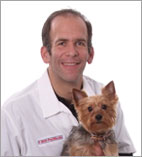 As a practicing veterinarian, Dr. Dym has over 19 years of experience and dedication to enhancing the overall health and well-being of pets. His commitment and passion for pet health continuously drives him to learn more about the art and science of homeopathy through ongoing training and education.
Submit Your Question
Category:
Addison's Disease
Topic:
Prednisolone and licorice root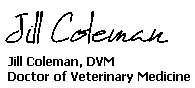 Question:Hello, I am currently working with my vet to help treat my 3 year old dog who has been diagnosed with secondary Addison's disease. For the last 10 months she has been taking daily prednisone at a dose of 0.26mg/kg (2.5mg per day)—she weighs about 9.4kg. I have tried to lower the dosage further, and even do alternate day prednisolone, but each time I attempt it the vomiting returns within 24 hours. My vet has recommended that I continue my dog on the daily prednisolone. However, I have been seeing some negative side effects... mostly just fur loss and a thinning coat. Her fur is much thinner than it ever has been in the past, and I know this can by a side effect of long term prednisolone usage. Due to the above, I have been researching about the possibility of using licorice tincture on an alternate day basis with prednisolone, but I have been seeing very conflicting evidence about this. I really need some advice about what to do about this, or if this regimen would be possible. My vet is not very much help with a natural form of treatment. Thank you for your advice! Daniel!
Answer:There is not enough proven research out there for us to be able to recommend licorice. A dog with Addison's only needs a "metabolic" dosage of steroids daily (just what their body would normally produce if their adrenal glands worked normally), so it is unusual for your dog to not be responding and even more unusual to have side effects. SO, I would be sure of the diagnosis of Addison's disease - a true Addisonian will need mineralocorticoid supplementation as well (usually given as a monthly injection).
Category:
Addison's Disease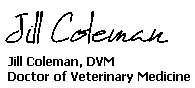 Question:Jill - this is a test
Answer:Oh - hey - yes - I got this one. Whatever one that you are taking about from Monday is not in the Open questions. (Like after I answer this one, my "Open" folder will be caught up.)
Category:
Addison's Disease
Topic:
Itching and Addisons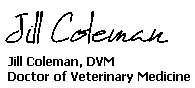 Question:Hannah has addisons, she is on meds, daily pill. She is constantly itching, anything to suggest that would help alleviate this?
Answer:The itching is more than likely not related to the Addison's disease. There are many things that cause itching (allergies, mange, ringworm, etc) and most are treated differently so have your veterinarian run some quick tests and make a diagnosis. Since allergies are the most common, here is a link to our article about various treatments for allergies, both over-the-counter and prescription: https://www.1800petmeds.com/education/allergy-treatment-dog-cat-9.htm
Category:
Addison's Disease
Topic:
Addison's disease and IBD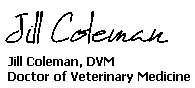 Question:My toy poodle 6kg /9Yis suffering from Addison's disease and IBD and currently on prednisolone 0.75mg/day and and hypoallergenic food. Vet is planning to reduce dosage to 0.5mg/day and to be continued rest of her life. She is suffering from continuous hunger and thirsty as side effect . Can I gradually replace prednesolone with Licorice root supplement?
Answer:I definitely would not do that, it would not replace the steroid that her body cannot make because of her Addison's disease and a truly Addisonian dog can die without steroids - BUT keep working with your veterinarian to get her dosage as low as possible. The dosage for most Addisonian dogs does not cause those kinds of side effects.
Category:
Addison's Disease
Topic:
Constantly licking everything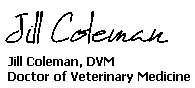 Question:My 14 yr old Doberman is constantly licking herself, her bed or the floor. I thought nails may be a problem but that didn't stop her. Vet was not sure of Cushings or Addison's. She does have episodes when she coughs like she is coughing up something.
Answer:Hard for me to guess what is going on without examining her and looking at her blood work. With the coughing, I would do chest radiographs (x-rays) next to get a good look at her heart and lungs.
Category:
Addison's Disease
Topic:
How To Help My Pet With Having Addisons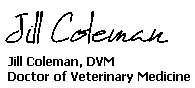 Question:My goldendoodle, Koda, was just diagnosed today with Addisons Disease. We have all the details about medication and such but I was just wondering if there are any other steps we can take to make sure she is comfortable or anything we can do to help her. She?s 3 years old also:)
Answer:The monthly Percortin injections usually keep them pretty well-regulated and comfortable. Here is a good article about Addison's disease with links at the bottom to newsgroups for owner's with dogs that have Addison's disease: https://veterinarypartner.vin.com/default.aspx?pid=19239&id=4951484
Category:
Addison's Disease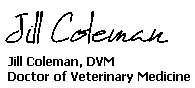 Question:My little toy poodle was sick in November- shaking not eating for 6nights, sleeping a lot took her to my vet did blood test and came back kidney levels were high they put her on a drip for 24hrs and put her on prednisone tablets the very next day she was bouncing around as normal now 3wks later she is off tablets and hasn?t eaten for 4night and back to sleeping and shaking again so now giving her prednisone tablets again and vet wants more blood work what does this sound like to you plz help she means a lot to me 😥
Answer:It's interesting that you filed this under Addison's disease, because that is a possibility, but unfortunately, worsening of her kidney disease is also possible and more probable.
Category:
Addison's Disease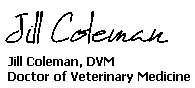 Question:What is Addison disease Brandi does not show any problems with sodium just low potassium but continues to throw up with Cerenia injection. Trying to keep an IV line on her. Why is she throwing up
Answer:Well Addisons causes high potassium so that is not what is going on. The problem is that there are MANY different causes of vomiting. Here is a link to our article about various causes of vomiting and potential treatments, both over-the-counter and prescription: https://www.1800petmeds.com/education/vomiting-causes-dog-cat-36.htm
Category:
Addison's Disease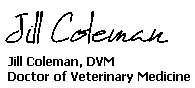 Question:My dog has recently been diagnosed with attisons disease. He was brought for emergency care and is doing very well. That was $3000. Our vet is saying we need to bring him every week for the next two years for very expensive testing which we can?t afford. Is this necessary or is there an alternative? Thank you
Answer:Addison's disease is one of those diseases that is very treatable but can get really expensive. Rechecking weekly for 2 years is not necessary - maybe weekly for a couple of weeks but then they do need the injection monthly, so I'm wondering if you meant to type monthly, which yes, they usually do need the injection monthly but not necessarily testing every single month once they are well regulated. If that doesn't answer your question, feel free to write me back.
Category:
Addison's Disease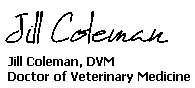 Question:I need to speak to a vet regarding my skinny pigs health.
Answer:I am solely a small animal (just dogs and cats) veterinarian so contact a large animal veterinarian that specializes in pigs for help with your pig. You can often find them at your local veterinary school or on websites like Justanswer.com.
Category:
Addison's Disease
Topic:
Concerns about addison's disease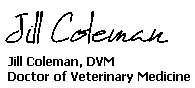 Question:My vet said my lab may have addisons disease but that it is rare. She is treating him for hyper thyroid. He is still vomiting and drinking lots of water somtimes. Should I be worried? He is taking levothyroxine twice a day.
Answer:Addison's is pretty easy to test for and treat (albeit kind of expensive) so that isn't too terribly worrisome. I would need to examine him and see his bloodwork to give you any kind of sound advice so consult your veterinarian if he continues to not feel well.
Category:
Addison's Disease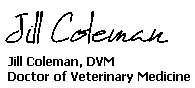 Question:My 80 lb ,four year old dog has Addisons and takes prednisone daily and zycorten injections every 6 weeks. I was wanting to give her oral flea medication would there be a problem with drug interactions? I was thinking of revolution
Answer:There is no drug interaction, that I know of, between any of those. You can always call or email the manufacturer to be 100% certain.
Category:
Addison's Disease
Topic:
Dog acting strange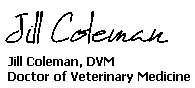 Question:My 8 year old maltese has Addison?s disease had a virus on Wednesday he has been getting extra steroids but is still not acting himself should i be concerned
Answer:Ordinarily steroids are not ideal when they have viruses, but the low physiologic dosage that Addisons need to avoid an Addisonian crisis are not really immunosuppressive. Work closely with the veterinarian that prescribed the steroids and/or diagnosed the virus and Addison's Disease - this is a potentially complicated issue that needs to be managed by a veterinarian that knows a lot more about your dog than I do.
Category:
Addison's Disease
Topic:
Antiinflammatories & Prednisone?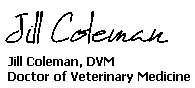 Question:Our 12 year old Lab recently developed Addison?s. He gets a shot of DOCP every 7 weeks & takes 2.5 mg/day of prednisone. He is still extremely active and occasionally has a rear leg limp. X-rays have ruled out any orthopedic problems. He is taking gabapentin in case he might be in pain. Is there any anti inflammatory drug that he might take that is safe with prednisone when he over exercises?
Answer:This is a good question because the best NSAIDs are all contraindicated so work closely with your veterinarian to see what is available in your area that might be right for him like cold laser therapy, Adequan injections, acupuncture, physical therapy, hydrotherapy, etc. Be sure he is a good weight for his frame - if not, losing weight is free and has no adverse side effects or drug interactions.
Category:
Addison's Disease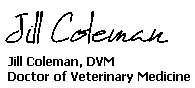 Question:What can do for my dog he is very restless and shaking part of the Dutch like he is cold what can I do for him
Answer:I can't tell what is going on from your description (fever, anxiety, etc etc) so I can't recommend anything - see your veterinarian if it continues or worsens.