10 Most Common Reasons Pets Go Missing
Ask the Vet

Back to results
Enter Your Information
All fields are required
While efforts are made to answer all questions as quickly as possible, if an immediate answer is required or if your pet is in need of urgent or emergency care, contact your pet's veterinarian immediately.
Ask the Vet

Thank you! Your question has been submitted.
You will receive an answer from Dr. Lindsay and our vet/tech team as soon as possible, usually the same day.
All answers are provided for informational or educational purposes only, and are intended to be a supplement to, and not a substitute for, the expertise and professional judgment of your pet's veterinarian.
It may be necessary to consult your pet's veterinarian regarding the applicability of any opinions or recommendations with respect to your pet's symptoms or medical condition.
Close
Ask the Vet

Oops! Your question has not been submitted.
An error has occurred, please reload the page and try again.
Close
Ask the Vet

Got questions? Ask Dr. Lindsay & our Vet Team:
While efforts are made to answer all questions as quickly as possible, if an immediate answer is required or if your pet is in need of urgent or emergency care, contact your pet's veterinarian immediately.
Do these answer your question?
Have another question, or can't find your answer?
Submit your question
We're Sorry!
There is no answer related to your question
Can't find your answer?
Submit your question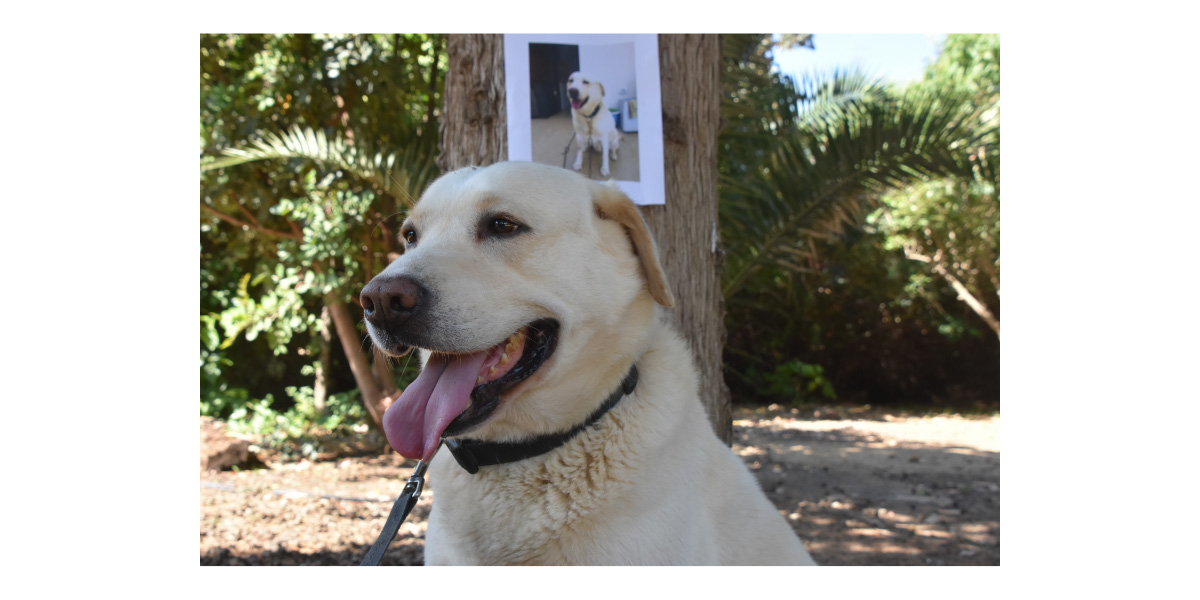 It's every pet parent's worst nightmare. Your cat or dog isn't responding as you call their name, their bed is empty, and they're not in your yard. If you've lost track of your pet for even five minutes, you know how quickly that panic sets in.
Over 10 million pets in the United States go missing every year, and of those, about 65% or 6.5 million never find their way home. Nobody expects their pet to get lost, and many of us think our pets are too well-trained, our homes too secure, and ourselves, too watchful for it to ever happen to us.
In honor of National Lost Pet Prevention Month, we're sharing the top 10 reasons pets get separated from their families.
1. Relocation or travel.
Moving to a new home or even traveling for a vacation with your pet can put a lot of stress on them. Without the familiar sights, smells, and sounds they're used to, they can easily become distressed and wander in search of their previous home. What's more, your pet's collar tag or microchip might have outdated contact information, so even if your pet is recovered, the person who finds them might not be able to reach you.
2. Anxiety.
Fireworks, thunder, and wildlife can all be perceived danger for your pet, who may escape as they try to run for cover. It's also common for pets to escape when the front door is opened for a guest, plumber, delivery driver, or other stranger.
3. Barrier failure.
Fences break, gates get left open, and wireless electric fences can fail. It's important to not only have a fenced-in yard with a physical barrier if you own property but to also regularly check for wear and tear and supervise your pet while they're outside. Dogs can slowly dig a hole over a period of weeks or months until it's big enough to squeeze through, while a timid cat may finally work up the courage to scale the fence.
4. Run-in with wildlife.
Even if you don't live in a wooded or rural area, there are animals everywhere that can tempt your cat or dog to attempt to hunt, play, or even fight to defend their territory. As human infrastructure grows, wild animals lose their homes and end up in backyards. Many regions are seeing more deer, bears, skunks, and other compelling critters finding their way close to people's homes. Keep in mind that even a well-trained pet may go after wildlife once their instincts take over.
5. Forgetful pet guardians.
You're most likely not the only person who ever cares for your pet. Family members, pet sitters, and guests may need to be reminded to close gates, lock windows, and take care that pets do not dash out the front door when entering or leaving your home.
6. Pet theft.
Over 2 million pets are stolen each year in the United States alone. Purebred cats and dogs are the most vulnerable to theft, but mixed-breed pets may also be stolen to sell, for breeding, or to collect a reward.
7. Going off-leash at the park.
Your dog may come when called when you're playing in the backyard, but that doesn't mean they won't run off when you let them off-leash at the park. Dogs need a lot of training to respond reliably to voice commands when they're in a fun, distracting outdoor environment. Even the best-trained dog may still wander. There's no such thing as a dog that's perfectly trained, and letting them off-leash always comes with some level of risk.
8. Mating instincts.
When your female cat or dog is in heat, their instincts will drive them to search for a mate. Male cats and dogs can smell a female in heat up to 12 miles away. If your pet is not spayed or neutered, they're much more likely to wander off to mate.
9. Separation anxiety.
It's not uncommon for pets to become unbearably anxious when left home alone, and may even break out in attempts to find their family. In the process, they can get lost far from home.
10. Boredom.
Dogs in particular are high endurance animals that, in the wild, can travel many miles each day. Even with a backyard to roam, they can get bored and seek additional stimulation. High intelligence breeds like Huskies are especially known for escaping just because they're bored. Giving your dog plenty of mental stimulation in the form of games, training, food puzzles, and free play can help quell your dog's urge to roam.
Cats and dogs do not understand that they may not find their way home if they run off. They don't realize how worried we get when we don't know where they are, or how scary the world can be. It's up to us to protect pets from loss and theft.
Swipe
Products You Might Like