Nutraceuticals for Dogs and Cats
Ask the Vet

Back to results
Enter Your Information
All fields are required
While efforts are made to answer all questions as quickly as possible, if an immediate answer is required or if your pet is in need of urgent or emergency care, contact your pet's veterinarian immediately.
Ask the Vet

Thank you! Your question has been submitted.
You will receive an answer from Dr. Lindsay and our vet/tech team as soon as possible, usually the same day.
All answers are provided for informational or educational purposes only, and are intended to be a supplement to, and not a substitute for, the expertise and professional judgment of your pet's veterinarian.
It may be necessary to consult your pet's veterinarian regarding the applicability of any opinions or recommendations with respect to your pet's symptoms or medical condition.
Close
Ask the Vet

Oops! Your question has not been submitted.
An error has occurred, please reload the page and try again.
Close
Ask the Vet

Got questions? Ask Dr. Lindsay & our Vet Team:
While efforts are made to answer all questions as quickly as possible, if an immediate answer is required or if your pet is in need of urgent or emergency care, contact your pet's veterinarian immediately.
Do these answer your question?
Have another question, or can't find your answer?
Submit your question
We're Sorry!
There is no answer related to your question
Can't find your answer?
Submit your question
What are nutraceuticals?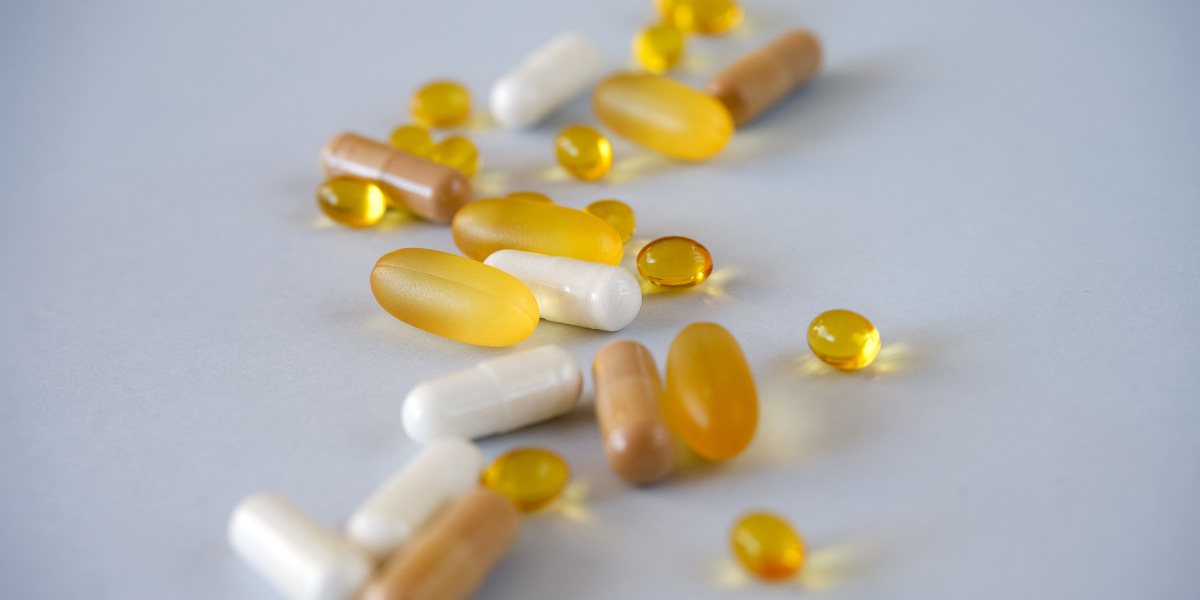 Nutraceuticals can be categorized as Dietary Supplements, functional Foods or Medicinal Foods. The founder and chairman of the Foundation of Innovation in Medicine, Dr. Stephen DeFelice, coined the term "Nutraceuticals" in 1989 and defined it as "food, or part of food, that provides medical or health benefits, including the prevention and treatment of disease."
The nutraceutical industry in the United States is about $86 billion and continues to rise. With more than 40% of the American population using alternative medical therapies including nutraceuticals, pet parents are encouraged to do the same for their pets. Plus, consumers who are dissatisfied with the high cost of drugs and conventional healthcare and have poor or failed therapeutic outcomes, have turned to alternative methods for medical treatments. Since nutraceuticals are made from herbal or botanical raw materials and are considered by the population to be safer, it's no wonder why pet parents are giving them to their pets.
Here are some examples of each nutraceutical category:
Dietary Supplements
The Dietary Supplement Health and Education Act (DSEAH) defines "dietary supplement" as having the following criteria:
Intended to supplement diet that contains one or more of the following ingredients: a vitamin, mineral, herb or other botanical and/or amino acid
Intended for ingestion via oral route (pill, capsule, tablet, liquid)
Labeled as a "dietary supplement" (as opposed to drug)
Not represented for use as a conventional food
Examples of dietary supplements:
Vitamins: Organic compounds essential to growth, development and daily life functions.
Just like humans, it's always a good idea to give pets a daily multivitamin such as Super VitaChews Soft Chews, Soft VitaChews for Cats, RX Vitamins Onco Support Powder & Supplement for Pets or NaturVet Brewers Yeast. Multivitamins benefit the immune system, plus many organs in the body including the eyes, liver, heart, and kidneys.
Minerals: Naturally-occurring fundamental substances that maintain proper bone health, the nervous system, muscular system and the ability to assimilate nutrients.
Minerals such as calcium, magnesium and potassium are a few minerals you can be giving your pet. Puppies and large breed dogs benefit greatly from calcium, which can be found in Osteo-Form Calcium-Phosphorus and Vitamin Supplement, to help promote healthy bone growth and even aid the healing of fractures.
Enzymes: Substances involved in a variety of basic biological processes, which help with cell production and repair, conversion of food to energy and regulation of body chemistry. Example: Co-enzyme Q
Probiotics: Preparation of live bacteria or yeast that is taken orally to restore, replace or add beneficial bacteria to the body, particularly the gastrointestinal tract that defends the body against harmful bacteria and aids in digestion.
Probiotics such as Probiotic Chewys G.I. Tract Supplement for Dogs, NaturVet Digestive Enzymes with Probiotics Tablets, and NaturVet Digestive Enzymes Plus Probiotic, not only aid in digestion, but can also normalize bowel movements and strengthen the immune system.
Functional Foods
are foods that provide the body with nutritional benefits that may reduce the risk of disease or promote optimal health.
Examples of functional foods:
Oats, bran, psyllium and lignin: help lower cholesterol levels and have positive benefits in treating heart disease and colon cancer
Prebiotics: oligofrustrose used to control intestinal flora
Omega-3 milk: heart disease prevention
Canola oil: lower triglycerides and cholesterol
Stanols (benecol): cholesterol adsorption reduction
Medicinal Foods are foods that promote and improve health, such as:
Transgenic cows and lactoferrin - immune enhancement
Transgenic plants - oral vaccination against infectious diseases
Health bars with added medications
Popular nutraceuticals for pets
Every pet has his or her own special needs, and it's hard to know which nutrients are helpful to pet health. Therefore, pet parents considering nutraceuticals may find it daunting to choose what may be right for their pet. Below is a list of popular nutraceuticals; however, we always recommend consulting with your veterinarian before giving to your pet.
Antioxidants: Although it may seem odd to give pets antioxidants, they are very beneficial for every pet because they help prevent and fight disease, and protect against harmful free radicals. Proanthozone, Marin for Dogs, Be Well for Dogs and Super Pure Omega 3 all work to strengthen the immune system and improve organ function.
Whole Food Supplements: Many commercial pet foods may not contain the proper nutrients pets need. Adding a whole food supplement that is completely natural like Be Well for Dogs can replace nutrients and give your pet that extra pep in his or her step.
Homeopathic Products: Homeopathy is growing rapidly in the pet industry, and many common pet ailment symptoms like worms, anxiety, and hot spots are quelled with homeopathic ingredients. Unlike conventional medicine, using homeopathic ingredients found in pet products like, HomeoPet Wrm Clear, HomeoPet Anxiety Relief and HomeoPet Hot Spots can help alleviate symptoms without potentially negative side effects, which many pet parents find truly beneficial.
Whether you are new to nutraceuticals, or you have been giving them to your pet for a while, dietary supplements like the ones mentioned above, aid in the overall wellbeing of your pet and can help reduce the amount of medications used, some of which can potentially cause long-term damage in your precious pet.
Swipe
Products You Might Like