10 Seriously Good Reasons To Foster A Dog or Cat
Ask the Vet

Back to results
Enter Your Information
All fields are required
While efforts are made to answer all questions as quickly as possible, if an immediate answer is required or if your pet is in need of urgent or emergency care, contact your pet's veterinarian immediately.
Ask the Vet

Thank you! Your question has been submitted.
You will receive an answer from Dr. Lindsay and our vet/tech team as soon as possible, usually the same day.
All answers are provided for informational or educational purposes only, and are intended to be a supplement to, and not a substitute for, the expertise and professional judgment of your pet's veterinarian.
It may be necessary to consult your pet's veterinarian regarding the applicability of any opinions or recommendations with respect to your pet's symptoms or medical condition.
Close
Ask the Vet

Oops! Your question has not been submitted.
An error has occurred, please reload the page and try again.
Close
Ask the Vet

Got questions? Ask Dr. Lindsay & our Vet Team:
While efforts are made to answer all questions as quickly as possible, if an immediate answer is required or if your pet is in need of urgent or emergency care, contact your pet's veterinarian immediately.
Do these answer your question?
Have another question, or can't find your answer?
Submit your question
We're Sorry!
There is no answer related to your question
Can't find your answer?
Submit your question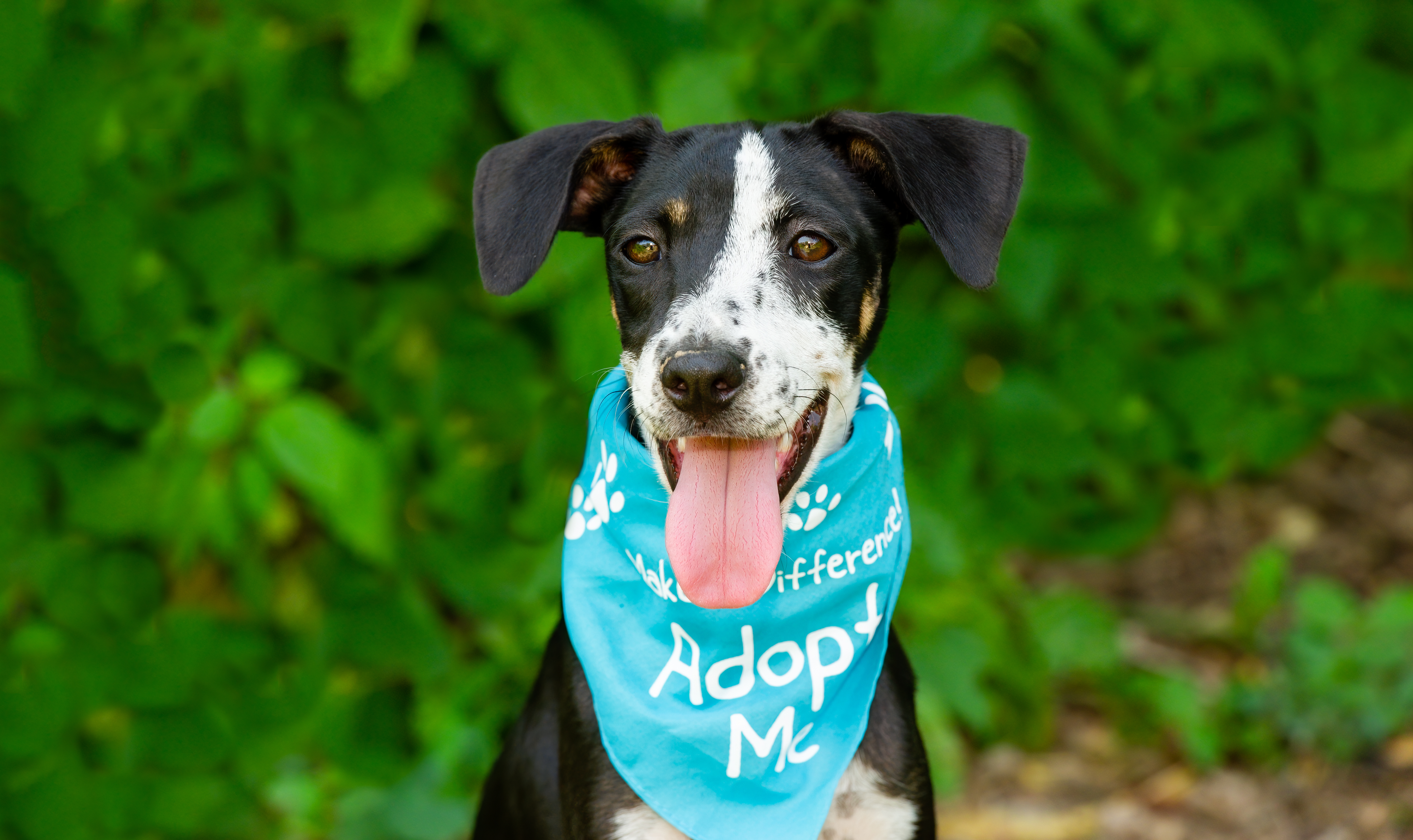 Are you on the fence about fostering? Deciding to care for a cat or dog while they wait for their forever family is one of the most rewarding decisions you'll ever make.

Yes, it's hard to say goodbye when their time with you comes to an end. But fostering brings numerous benefits for shelters, foster pet parents, and pets that are so worth the "goodbyes." And before you know it, you'll look forward to meeting your next four-legged guest.

In honor of National Pet Foster Month, here are ten reasons to start fostering dogs or cats in need.
10 Benefits to Fostering A Dog or Cat
1. Foster pets are less stressed in family homes
Your local shelter may have friendly staff and clean cages, but it's just not home. In a foster home, pets get to experience a calmer, quieter environment with lots of one-on-one attention. Numerous research studies show that not only are fostered pets less stressed, but their improved mental state leads to better behavior.
2. Fostering can double a pet's chances of finding the perfect home
According to the ASPCA, dogs and cats that live with a foster family, rather than staying at the shelter, are about twice as likely to find a permanent home. Foster pets benefit from the socialization of living with their foster family, as well as basic training and manners that can make them more adoptable.
3. Foster programs help shelters save hundreds of dollars
When you foster, the shelter will cover most of the dog or cat's expenses, so you likely won't have to worry about paying for medical costs, food, and supplies. Just by housing a pet, you help the shelter save money that they may use to provide care, clean-up, and one-on-one attention, as well as routine care like feeding, nail clipping, and brushing. According to a study published in the Journal of Applied Animal Welfare Science, fostering programs help shelters save between $150 to $500 per animal. Those savings add up to even more lives saved.
4. You'll have life-changing experiences
Through your shelter's foster program, you can find opportunities for experiences that you may not find anywhere else. You can learn what it's like to bottle-feed a litter of orphaned kittens during kitten season. You'll see timid, traumatized pets come out of their shells. You may someday provide love, care, and comfort for a pet in hospice as they transition to the Rainbow Bridge. Through fostering you will laugh, cry, and make a difference in ways you never could have imagined.
5. Fostering saves lives
Some shelters are no-kill, while others sometimes euthanize adoptable animals due to overcrowding. When you foster, not only can you help save the life of that pet, but you'll also free up housing and resources for another pet in need.
6. You can test-drive adopting a pet of your own
Adopting a pet is a commitment to care for them for the rest of their life, and by fostering, you can find out if you're ready to make that promise. You might "foster fail," meaning, deciding to permanently adopt your foster pet. Or, you might realize that you'd prefer to have an occasional foster pet, rather than a permanent addition to your family. You might realize that you'd actually prefer a grown dog or cat over a puppy or kitten, or that your dream breed is not what you'd previously thought. Only one way to find out!
7. Fostering a pet means more fun outings and adventures
Fostering a pet can give you more reasons to go on adventures. You can bring your foster pet to parks, pet-friendly stores, and adoption events to socialize them and to increase their chances of meeting their match. Your foster dog may also motivate you to take more walks, or even just stop at the drive-thru more often for a latte and a "pup cup."
8. Fostering a pet can help teach your kids about responsibility
If you have children, fostering a pet can be an educational experience for your whole family. You can get your kids involved in feeding, playtime, care, and cleanup. Fostering can also be a great trial period for kids to prove that they're ready to take on extra responsibilities before committing to adopting a pet.
9. Fostering pets is a fun way to hone your matchmaking skills
While the shelter will work towards placing your foster pet in a permanent home, you can use your matchmaking skills to help. Maybe you're an online social butterfly who posts regularly in local neighborhood groups. Or, maybe you know friends, relatives, and families that go to your kids' schools that may be looking for a pet. As you get to know your foster pet, you'll enjoy helping them find a family that matches their energy, vibe, and personality.
10. Through fostering, you'll learn that goodbye isn't forever
One of the biggest reasons pet lovers hesitate to foster is because they feel that they can't handle saying goodbye when their time is up with a dog or cat that they've fallen in love with. But if you're not able to "foster fail," remember that the dog or cat's adoptive family may opt to keep in touch with you. After all, you'll know all about the pet's favorite foods, potty schedule, and all of their little quirks that make them special. Many adopters love having their foster to contact when they have questions, need a little support, or just want to share updates on how their pet is warming up to their new home. Even after you say goodbye, you'll have made a lasting, positive impact on a pet's life.
Getting Started As A Pet Foster Parent
Ready to become a pet foster parent? Most shelters and humane societies have foster programs for dogs and cats in their care. Just visit your shelter's website or call to apply and let the journey begin!
VISION
Every pet deserves to live a long, happy, healthy life.
Swipe
Products You Might Like