How To Protect Your Dog From Foxtails - These Spiky Seeds Are A Summer Safety Risk
Ask the Vet

Back to results
Enter Your Information
All fields are required
While efforts are made to answer all questions as quickly as possible, if an immediate answer is required or if your pet is in need of urgent or emergency care, contact your pet's veterinarian immediately.
Ask the Vet

Thank you! Your question has been submitted.
You will receive an answer from Dr. Lindsay and our vet/tech team as soon as possible, usually the same day.
All answers are provided for informational or educational purposes only, and are intended to be a supplement to, and not a substitute for, the expertise and professional judgment of your pet's veterinarian.
It may be necessary to consult your pet's veterinarian regarding the applicability of any opinions or recommendations with respect to your pet's symptoms or medical condition.
Close
Ask the Vet

Oops! Your question has not been submitted.
An error has occurred, please reload the page and try again.
Close
Ask the Vet

Got questions? Ask Dr. Lindsay & our Vet Team:
While efforts are made to answer all questions as quickly as possible, if an immediate answer is required or if your pet is in need of urgent or emergency care, contact your pet's veterinarian immediately.
Do these answer your question?
Have another question, or can't find your answer?
Submit your question
We're Sorry!
There is no answer related to your question
Can't find your answer?
Submit your question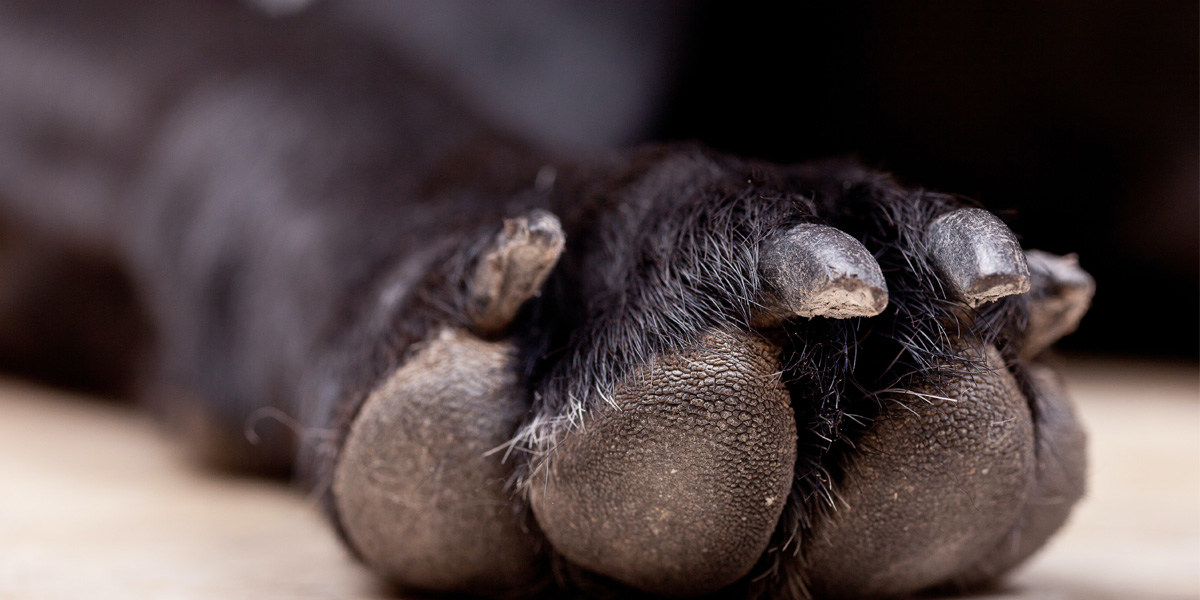 If you hike or walk in the summertime, you're probably familiar with those pesky seeds that cling to your shoes and pants. Foxtails, the barbed seed heads of certain grass-like weeds, are not only annoying to remove from clothes, they can pose a serious health risk to our four-legged hiking companions. Learn why foxtails are dangerous to dogs and how to keep your pets safe.
What Exactly Are Foxtails?
Foxtails, also known as grass awns or "mean seeds," are seed heads that form at the top of certain types of tall grass-like plants, such as wild grasses, barley, wheat, and rye.
From late spring into the early summer, as the plant starts to dry out, the foxtail becomes stiff and prickly, covered in spines with microscopic, backwards-facing barbs.

Spiky foxtail seed heads allow plants to spread their seeds as far as possible. The seed husks are carried on the wind, fall to the ground, or attach to a passing animal's fur. Wherever they end up, their barbed spikes help them burrow into the soil so they can grow into new plants.
How Do Foxtails Get Embedded in Skin?
When a foxtail seed lands on your dog, it cannot distinguish their body from a fertile patch of soil. At first, the seed may land on the surface of your dog's coat, where it may brush off easily.

Often, though, the foxtail will get picked up between toes, or stick to the ear, nose, belly, groin, or mouth. In these vulnerable areas, the seed can quickly begin to penetrate the skin. Anytime your dog moves, the seed burrows deeper and deeper, propelled forwards by barbed spikes that allow the seed to only move forward, like an arrow.
How Foxtails Injure Dogs
When foxtails land on soil, they can burrow up to about an inch into the ground. When they land on a dog, they can burrow more deeply, propelled forward by any movement your dog makes.

It's common for a foxtail to burrow into the skin, especially between the toes, and go unnoticed until the dog shows signs of pain and discomfort. A pus-filled abscess can form around the seed, and there may be an infection at the entry site.

In rare, severe cases, the seed migrates into the body, reaching essential internal organs. The foxtail will need to be surgically removed, or it can cause internal bleeding or even death.
How To Remove Foxtails From Your Dog
You can simply brush off foxtails that cling to the surface of your dog's coat. Those who have just begun to slightly break into the skin can be gently removed with tweezers, just make sure to clean the affected area and apply an antibacterial wound ointment to prevent infection.
Seeds that have already embedded into the skin should be removed by a veterinarian as soon as possible.
The microscopic barbs on the seed's spikes can further damage the surrounding tissue if you attempt to remove a deeply embedded seed on your own. Also, it's possible for parts of the seed to break off and remain in the skin, so it's best to seek urgent veterinary care to ensure the seed is removed entirely.
Symptoms of foxtails in dogs
After a walk or hike in an area where there may be foxtails, check your dog for any seeds that may have stuck to the surface of their coat. Pay extra attention to their belly, armpits, ears, nose, inside of their lips, and between their toes.

As foxtails can embed quickly, you may not notice the seed until it's no longer easily visible. Your dog may show signs like:
Uncontrollable sneezing
Discharge from nose
Head shaking
Pawing at mouth or ears
Licking or biting paws
Redness and swelling
If you notice a foxtail or embedded remnant, pus-filled abscess, or unexplained symptoms, seek urgent veterinary care. Foxtails can migrate quickly and lead to infection if left untreated.
How To Protect Your Dog From Foxtails
Foxtails are dangerous, stubborn, and tricky, and they grow on plants almost everywhere across the United States. While the dangers of this sticky seed should be taken seriously, it does not mean that you have to cancel your summer hiking plans with your pup.

When exploring woods and fields, keep your dog on a leash and stick to the trail or path. If your dog ventures outdoors often, you may want to invest in protective garments like a foxtail mask and booties.

After a walk or hike, always check your dog for foxtails, paying special attention to their ears, nose, inside their lips, their belly, armpits, and between the paw-pads. This is also a good time to check for fleas and ticks that may have hitched a ride along the way.
VISION
Every pet deserves to live a long, happy, healthy life.
Swipe
Products You Might Like