Does My Pet Need A Dental Water Additive?
Ask the Vet

Back to results
Enter Your Information
All fields are required
While efforts are made to answer all questions as quickly as possible, if an immediate answer is required or if your pet is in need of urgent or emergency care, contact your pet's veterinarian immediately.
Ask the Vet

Thank you! Your question has been submitted.
You will receive an answer from Dr. Lindsay and our vet/tech team as soon as possible, usually the same day.
All answers are provided for informational or educational purposes only, and are intended to be a supplement to, and not a substitute for, the expertise and professional judgment of your pet's veterinarian.
It may be necessary to consult your pet's veterinarian regarding the applicability of any opinions or recommendations with respect to your pet's symptoms or medical condition.
Close
Ask the Vet

Oops! Your question has not been submitted.
An error has occurred, please reload the page and try again.
Close
Ask the Vet

Got questions? Ask Dr. Lindsay & our Vet Team:
While efforts are made to answer all questions as quickly as possible, if an immediate answer is required or if your pet is in need of urgent or emergency care, contact your pet's veterinarian immediately.
Do these answer your question?
Have another question, or can't find your answer?
Submit your question
We're Sorry!
There is no answer related to your question
Can't find your answer?
Submit your question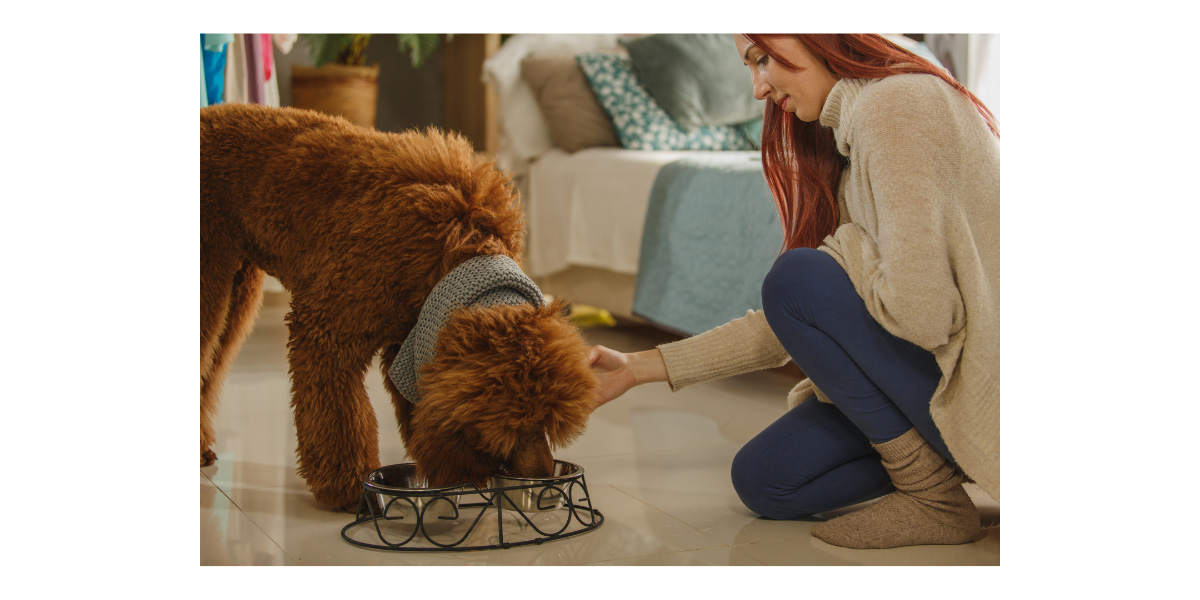 One of the easiest ways to care for your pet's oral health is to use a dental water additive. You simply add a small amount, usually around 1 teaspoon per eight ounces of water, to your pet's bowl every time you refill their drinking water. As your dog or cat drinks throughout the day, the additive helps remove oral bacteria, keeping their teeth cleaner and their breath fresher.
How Do Dental Water Additives for Pets Work?
Water additives contain active ingredients that help fight plaque. Stabilized chlorine dioxide and zinc chloride are two of the most common antibacterial agents you'll see on the ingredient lists. These ingredients are also used to purify drinking water for humans. Gentle, odorless, and tasteless, they are safe and effective active ingredients used to neutralize bacteria.
Plaque, sometimes called biofilm, is a clear, sticky substance that forms on the surface of your pet's teeth. It's made up of bacteria that feeds on food residue and deposits acidic waste products that cause tooth decay. Plaque forms on your pet's teeth every day, and takes just 48 hours to begin to harden into tartar. Once tartar has formed, it can't be removed at home with brushing or dental water additives - it must be removed by a veterinarian during a professional cleaning.
As your pet drinks water containing a dental additive, the sticky plaque in their mouth breaks up and harmful bacteria is eliminated. Brushing daily removes any remaining residue that may be too sticky for the dental additive to remove. When the two are used together, plaque is eliminated before it can build up and form tartar.
Why Apple Cider Vinegar Isn't A Good Dental Solution For Pets
While we're in favor of using natural, simple solutions whenever possible, household ingredients do not make good water additives for pets.
Apple cider vinegar is often touted as an alternative to dental solutions, but it's too acidic for daily use. Even when diluted, ACV weakens the enamel, or the protective surface of the teeth, making them even more vulnerable to decay. Plus, it has not been studied to target oral bacteria that causes dental disease. Finally, pets are unlikely to tolerate the strong taste.
How To Choose A Water Additive For Your Pet
When shopping for dental water additives for pets, look for formulations that may be especially beneficial to your pet's individual health needs.
For example, Oratene Drinking Water Additive is suitable for all cats and dogs. It contains glycerin, a natural compound that has a slightly sweet taste, and it also helps reduce dry mouth in pets, a side-effect of some medications. Oratene also contains enzymes that help break down odor-causing bacteria.
TropiClean Fresh Breath Water Additives come in three double-duty formulas: Hip & Joint, Skin & Coat, and Advanced Whitening, with beneficial ingredients like omega-3 fatty acids, glucosamine, and green leaf extract to help fight inflammation.
Tasteless, odorless, and effective, Be Fresh Dental Care Solution is suitable for every pet in your family.
CET Aquadent is formulated with Biotrate technology to help break down biofilms. It contains Erythritol, a natural sweetener, that freshens your pet's breath. Plus, it has prebiotics to feed "good" bacteria in the mouth and gut. Pomegranate extract has been shown in studies to fight dental disease and it's a natural source of antioxidants.
Whichever dental additive you choose, make sure to clean and refill your pet's bowls daily. Use them alongside daily brushing and regular dental exams, and your pet's mouth will stay fresh, clean, and healthy for a lifetime.
Swipe
Products You Might Like