Can Cats Eat Chocolate?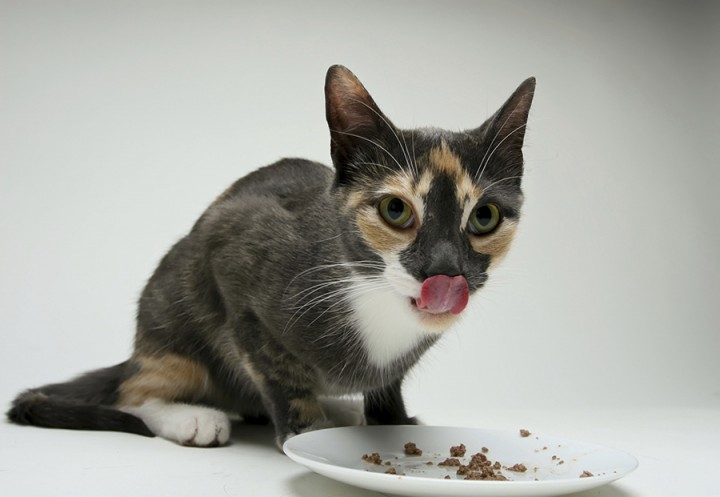 Sharing food with pets is something most pet parents can admit to doing. Generally, pet parents talk about the "puppy-dog pout" that persuades them to share food with their dog. However, cat parents know that cats can have their own feline version of the "puppy-dog pout". Like dogs, cats can be very persuasive (if not more so) when begging for food. That's why it's important to know what is safe to give your pets before sharing your food.
Chocolate is absolutely not one of those foods that are safe to share with your cat (or dog!). Similarly to dogs, chocolate also can pose a serious health risk to cats and can be fatal if too much is eaten. In fact, chocolate is far more toxic to cats than it is to dogs. However, according to Pharmacy Director, Eddie Khoriaty, "since cats don't usually have the ability to taste 'sweet,' it is not too common to hear of a cat ingesting even a small amount of chocolate on their own."
What about chocolate is toxic to cats?
Chocolate contains the ingredients caffeine and theobromine, both of which are toxic to cats. Theobromine is a naturally occurring chemical found in the cacao plant, which is what chocolate is made from. Unlike humans, cats can't metabolize theobromine. After ingestion of chocolate, the theobromine can stay in a cat's system for about 24 hours. Furthermore, since the cat's body can't clear it out of the system, the accumulation of poison causes illness and sometimes death.
Both dry cocoa powder and baking chocolate contain very high levels of theobromine, making them the worst chocolate your cat can consume. Nevertheless, all chocolate, including dark, semi-sweet, milk, and white, are all unsafe for your cat to consume.
What if my cat accidentally eats chocolate?
While prevention is always the best and safest treatment, sometimes accidents can happen. If you suspect your cat has ingested chocolate, call your veterinarian immediately. Symptoms of chocolate poisoning in cats can lead to vomiting, diarrhea, increased thirst, restlessness, and include the following:
Increased heart rate
Hyperactivity
Increased body temperature
Rapid breathing
Twitching
Low blood pressure
In extreme cases, chocolate poisoning can cause seizures, coma, and even death.