Ask the Vet About Worms in Dogs and Cats
Ask the Vet About Worms in Dogs and Cats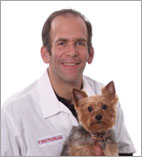 As a practicing veterinarian, Dr. Dym has over 19 years of experience and dedication to enhancing the overall health and well-being of pets. His commitment and passion for pet health continuously drives him to learn more about the art and science of homeopathy through ongoing training and education.
Submit Your Question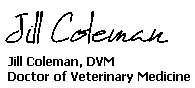 Question:We took in a stray 1 yr. old 61# male Husky/Great Pyrenees mix. After taking him to a mobile clinic, he came back positive for hookworm. Can we treat him with otc dewormer? What would be the schedule? Also, we have 2 other dogs in the same yard as this dog. They take Heart Guard regularly, should they be ok against the hookworm?
Answer:Yes, there are many over-the-counter options for treatment. I like Safe Guard (mainly beause it is broad spectrum and covers other intestinal parasites that are hard to see on fecals but pretty common - whipworms and Giardia but also very strong against hook worms and roundworms). Repeat the 3 days packets in 3 weeks to get the entire life cycle of the hook worm. If your dogs take Heartgard every month, they should be protected BUT it doesn't hurt to deworm them as well with a product like Safe Guard. Here is a link if you would like to read about it: https://www.1800petmeds.com/Safe+Guard+Canine+Dewormer-prod12324.html
Topic:
Symparica and worming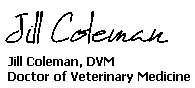 Question:If I'm giving my adult rescue dogs Simparica Trio, will I also need to worm them?
Answer:No, not really - if you give it monthly and have your veterinarian do a fecal once a year to screen for intestinal parasites that it doesn't cover.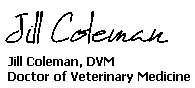 Question:My mom just gave birth to 3 tiny Pomeranians. Im getting the Nemex 2 , so i can treat them my question is..... They are so tiny like 4.8oz. How do i know the proper dose>? I know it says so much pr pound but how do i break it down to what they need? and also im confused as to treat them every week or every other week? HELP! Thank you!
Answer:Check the exact concentration of your Nemex, but like for this one (https://www.1800petmeds.com/Nemex+2+Dewormer+for+Dogs-prod12389.html) a 10 pound dog would get 5ml, so a 2 pound dog would get 1 ml, 1 pound dog would get 0.5ml, etc. So since there are 16 ounces in 1 pound, a 4.8 oz puppy would get ~0.2ml. Repeat at 2 week intervals.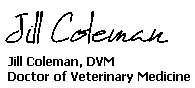 Question:What is the best medicine for deworming
Answer:Drontal is the best over-the-counter dewormer for cats. Here is a link of you would like to read about it: https://www.1800petmeds.com/Drontal+for+Cats-prod10073.html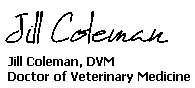 Question:What would be the dose of liquid Puppy Drontal for a 3 1/2 week old average size Shih Tzu puppy
Answer:Drontal is not liquid, nor is it approved for use in a 3.5 week old puppy. They also don't need the praziquantel active ingredient at that age. Look for a product that only contains the active ingredient "pyrantel pamoate" - that is what puppies that age need.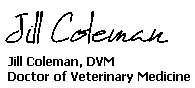 Question:My cat has diarrhea. I suspect worms. What should I do?
Answer:Good, broad spectrum dewormers for cats are hard to find over-the-counter but here is a good one: https://www.1800petmeds.com/Drontal+for+Cats-prod10073.html Then a good probiotic for cats is this one: https://www.1800petmeds.com/Proviable-prod12083.html
Topic:
Weight loss and eye discharge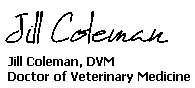 Question:Hi there my cat Mr. goes outside he is one to bring me gifts such as small rodents and birds . He is naturally more lean but I have noticed he is getting too thin . His coat is in great shape he eats a high quality cat food acania . Eating and drinking just fine . He also is having a lot of eye boogies and he is a bit off. Will it hurt him to treat for worms based off his exposure ? I have the bayer dewormer . I took him the vet and because of covid he went in with a tech and was too nervous for the exam . Vet said his coat was great no indication of underlying issues . That was as far as he got . I also have his sister should I treat her as well ? She does not share in his hunting activity . Thank you Debra
Answer:Yes, it is fine to treat empirically (both of them) for worms. Use a broad spectrum dewormer like this one: https://www.1800petmeds.com/Drontal+for+Cats-prod10073.html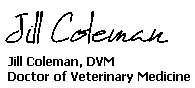 Question:How much dermer do you give a 7to 8 week old puppy
Answer:It entirely depends on the active ingredient and the concentration of that ingredient. (Feel free to resubmit another question with the active ingredient & concentration.)
Topic:
Guinea pig suspecting coccidiosis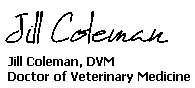 Question:My guinea pig is not eating and drink. She used to be so energetic. I found her poop to be irregularly soft and small and saw some blood in the surface of her anus. I checked online it looks like symptoms for coccidiosis which is some parasite in her intestine. Is there any medication I can use? Please help it has being 24hours since I discovered her illness. Let me know where to get medicine right away if possible. Thank you!
Answer:I am solely a small animal (just dogs and cats) veterinarian so contact a veterinarian that specializes in exotics for help with your guinea pig. You can often find them at your local veterinary school or on websites like Justanswer.com.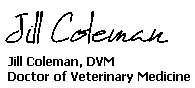 Question:I have a dewormer thats 30mg pyrantel pamoate and 30mg praziquantel. Is this okay to give half a tablet to a 9 week old kitten? The vet appointment is in a couple days, but I just found worm larvae/eggs. Thanks!
Answer:No - that's a weird ratio for cats and kittens especially - you would have to give such a tiny dosage because of the praziquantel that the kitten wouldn't get enough of the pyrantel which is the ingredient that it needs the most at that age so use a dewormer formulated for cats, like this one: https://www.1800petmeds.com/Drontal+for+Cats-prod10073.html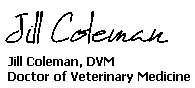 Question:Sorry i didn't specify. Yes there is signs in the stool of 1 dog for sure. But they all 3 have began the dreaded butt scootin'. And that is rare for all 3. So right now im looking to cure. But since Ive got you on worms so to speak. Is their a cheaper way to buy preventive heartworm meds also? Oh and Im asking on the without script meds please.
Answer:The only 2 types of worms that are visible in their stool are round worms and tape worms. Round worms look like long white spaghetti and tape worms like like short, flat, white rice. Most routine over-the-counter dewormers only get round worms but some get both, like this product, (repeat the deworming in 3 weeks): https://www.1800petmeds.com/Safe+Guard+Canine+Dewormer-prod12324.html All heartworm preventatives require a prescription - the cheapest ones are the Heartgard generics like this one: https://www.1800petmeds.com/Tri+Heart+Plus+++Generic+to+Heartgard+Plus-prod10413.html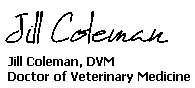 Question:I have 3 small pets (dogs) they are elderly. My question is ... Is there something that's one dose and cheaper than what I am seeing here? They are all fairly pricey when I have 3.
Answer:I can't tell why you are deworming them: are you looking for a monthly heartworm preventative, are you seeing worms in their stool, are you just looking to deworm them preventatively, or something else? Feel free to submit another question.
Topic:
Feral cat worm meds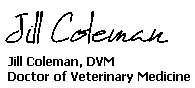 Question:I have a feral cat that will not allow us to touch him. He appears to have worms as he is quite thin. Is there a dewormer I can add to his food?
Answer:Yes - you can crush this one and mix into canned food. It is a good, broad spectrum one that gets hookworms, roundworms and tapeworms: https://www.1800petmeds.com/Drontal+for+Cats-prod10073.html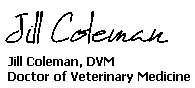 Question:Should I take my cat to the vet or can you recommend medicine I can order
Answer:If you are seeing worms in your cat's stool, you can use over-the-counter medication. The only 2 types of worms that are visible in their stool are round worms and tape worms. Round worms look like long white spaghetti and tape worms like like short, flat, white rice. Most routine over-the-counter dewormers only get round worms but some get both, like this product, (repeat the deworming in 3 weeks): https://www.1800petmeds.com/Drontal+for+Cats-prod10073.html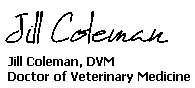 Question:If I'm wrong and he does not have worms will the medication hurt him
Answer:No - be sure to use a product formulated specifically for cats. Here is a good, broad spectrum dewormer: https://www.1800petmeds.com/Drontal+for+Cats-prod10073.html