Ask the Vet About Vaccine Side Effects in Dogs and Cats
Ask the Vet About Vaccine Side Effects in Dogs and Cats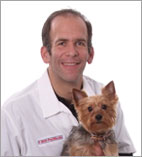 As a practicing veterinarian, Dr. Dym has over 19 years of experience and dedication to enhancing the overall health and well-being of pets. His commitment and passion for pet health continuously drives him to learn more about the art and science of homeopathy through ongoing training and education.
Submit Your Question
Category:
Vaccine Reaction
Topic:
Bordadella bronchiseptica oral vaccine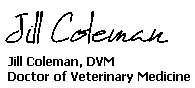 Question:Can this vaccine be put on food such as a small piece of bread? Our abused shelter dog has behavioral issues when he feels threatened. I believe using the syringe will cause him to bite us. He is greatly motivated by food and will take this vaccine easily on a small, even bland, treat such as bread.
Answer:Call and speak directly with the manufacturer about that.
Category:
Vaccine Reaction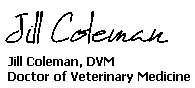 Question:We got our new dog shots today. Bordetella, initial Lyme vaccine and for leptospirosis. He is very lethargic And he's trembling. Shot was administered bout 2 hours ago. He's a2yo male yorkiepoo. He moved in w us approx 3 weeks ago and no past history. Last wwwk he had rabies,Dhpp and micro chipped last week. Is the clumsiness and trembling normal
Answer:A low grade temperature can be normal for some dogs but if it persists, you should see your veterinarian for a recheck. "Clumsiness" is definitely not normal. (Let your veterinarian know how he did and, in the future, they will not want to give both of those on the same day to him.)
Category:
Vaccine Reaction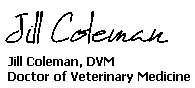 Question:My maltese puppy just received a vaccine today and when I pick her up she cries when I touch her stomach. Is this a normal side effect?
Answer:A little achy after vaccines can be normal - if it is anything too extreme, have your veterinarian recheck her.
Category:
Vaccine Reaction
Topic:
Safe Travel with Cats during Covid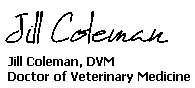 Question:I have to travel by car to Southern California with my two cats. What is the best way to keep them safe, and what vaccinations would you suggest I give them before I go? One is 3 1/2 yrs old and the other is almost 3 yrs old. Both are healthy and current on their rabies shots. Thank you for your help.
Answer:If they aren't coming into contact with any other cats, Rabies is the only one they really need to be up-to-date on. As far as the ride, few suggestions: (1) Feliway calming travel wipes: we don't really fully understand why these work so well to calm cats but they just do. (2) Don't feed shortly before travel. (3) If you have Amazon unlimited music, try playing Through a Cat's Ear music in the car. It's been scientifically proven to calm cats, and is free for Amazon users. (4) The floorboard behind the passenger seat is the most secure location for your cat's carrier in your car.
Category:
Vaccine Reaction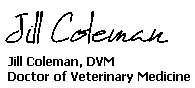 Question:My cat had her vaccines and was dewormed a week ago and is not feeling well now She is 9 year old.
Answer:An adverse reaction to the vaccine would more than likely start almost immediately or within a day or 2 unless something else is going on. At her age, if it continues, have your veterinarian recheck her and run some bloodwork on her. Even if all the blood work comes back normal, it is good to establish baselines for everything the blood work checks for (red count, white count, platelet count, blood sugar, kidney enzymes, liver enzymes, electrolytes, etc etc.).
Category:
Vaccine Reaction
Topic:
vaccinations for older dog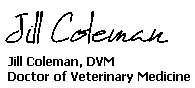 Question:I'm hearing that now it is no longer recommended to have older/senior dogs vaccinated annually - is this accurate? I usually do 3-yr rabies, but what about lepto, parvo, etc.? Thank you
Answer:Yes, that is accurate. Check with your veterinarian about lepto though to see if (1) your dog is at risk of exposure and (2) whether the vaccine that they carry is labelled as a one year only vaccine.
Category:
Vaccine Reaction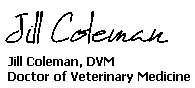 Question:My puppy had his first vaccination and was scheduled today for his second. However 4 days ago he was diagnosed with parvo, only symptoms was diarrhea for two days otherwise acted completely normal. My question is what Is the likelihood that the test was a false positive, I wonder should he still get the second dose even though the vet tech says no?
Answer:I would definitely give him a few more days for his immune system to fully recover so it can recognize the vaccine. Just keep him away from "high-dog-traffic" areas which parvo is more likely to be contracted until he is done with his vaccine series. The vet tech is correct - confirm with the veterinarian and discuss what day would be ideal (depends on a lot of things: how long ago his last vaccine was, how sick he was, what his blood work looked like, etc.)
Category:
Vaccine Reaction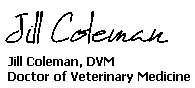 Question:How can I get a copy of records for my dog
Answer:Call and speak directly with the veterinary hospital/veterinarian that gave the vaccine(s).
Category:
Vaccine Reaction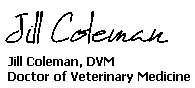 Question:I am going to start giving my pups their vaccinations, besides rabies of course. I usually get every vaccination available, including lepto and Lyme. Which product will include all of them?
Answer:There are no vaccines that contain everything your dog needs in one (if your dog needs lepto and lyme, along with the core vaccine: distemper, parvo, etc.). Often you wouldn't want to give all of those at once because it would increase the risk of adverse reactions.
Category:
Vaccine Reaction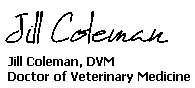 Question:I have had different vets tell me different opinions on giving yearly vaccinations. I have read a few articles in the veterinarian journals about this and i would like to know your opinion. I have an 11 year old dog who has diabetes. She is well controlled . She has never had fleas or tics or any other disease. She is due at the end of the month for all her vaccinations including her rabies. I'm just wondering if the vaccinations are really neccessary. Thank you
Answer:At her age, with her medical problems, I would not be vaccinating her for anything but Rabies (and possibly kennel cough if she boards or grooms a lot) - and only Rabies because it is required by law. She should not get a Rabies any more frequently than every 3 years though so check that - that varies a little state to state so speak with your veterinarian about really limiting the amount of vaccines now that she is older. Spend your money on diagnostics like blood work and x-rays.
Category:
Vaccine Reaction
Topic:
Vaccinations reactions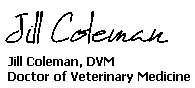 Question:My miniature pincher chihuahua mix puppy got her first vaccinations three days ago and she is limping with her left back leg and holding it up like it hurts., Is this normal reaction to vaccinations?
Answer:No - especially 3 days later. Have your veterinarian recheck her if it continues or worsens.
Category:
Vaccine Reaction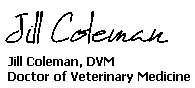 Question:Is the Lepto vaccine for cattle the same as the one for canines? Would it be safe to give my dogs the vaccine made for cattle is what I'm wondering? Thank you for your assistance!
Answer:No - only use a vaccine labeled for use in dogs on dogs.
Category:
Vaccine Reaction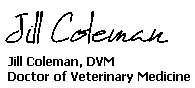 Question:Hello, Is it of normal practice to give a 14lb adult cat a vaccination for FIV, treat a weeping, oozing, smelly wound from a cat fight, treat for fleas and heartworms all the same day?
Answer:We do not usually vaccinate sick cats and the FIV vaccine was discontinued - do you mean FELV vaccine? Or was your cat tested for FIV? That would be fine along with treating for fleas and starting heartworm medication.
Category:
Vaccine Reaction
Topic:
pain/diahrreah/shots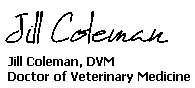 Question:Hello, My dog has had reaction (pain) from rabies shots before, that last a few days. It has been 2 weeks since the shots but she acts like she is in pain and has diarrhea the last couple days, also up and down from the bed not sleeping during the night as much. She has had boughts of diahrreah twice this year and she does go through pain being a senior 15 year old Chi. How long would side effects last from a vaccine? It may not be the vaccine though. She hasn;t wanted to each much today either.
Answer:Mild discomfort from the vaccine should only last for about 24 hours, so definitely see your veterinarian for a good physical exam and possibly other diagnostics (x-rays, blood work, etc.) to see what is going on if it continues. (At her age be careful giving her any ore vaccines - talk to your veetrinarian about whether she truly needs them at her age.)
Category:
Vaccine Reaction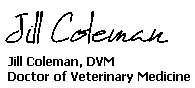 Question:I have a small dog chihuahua mix with russel. She received 4 injections and later started vomiting. The shots she got were for rabies, Lepto, bortetella, 5 and 1 vaccine (DA2P+ Parvovirus). Is there anything I can give her to stop throwing up and feel better.
Answer:That is an adverse vaccine reaction. She should be rechecked and treated by the veterinarian that gave the vaccines. If she improved on her own, they still need to be made aware of this so they don't give that many vaccines to her at once again.