Ask the Vet About Vaccine Side Effects in Dogs and Cats
Ask the Vet About Vaccine Side Effects in Dogs and Cats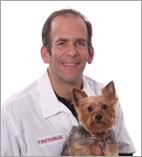 As a practicing veterinarian, Dr. Dym has over 19 years of experience and dedication to enhancing the overall health and well-being of pets. His commitment and passion for pet health continuously drives him to learn more about the art and science of homeopathy through ongoing training and education.
Submit Your Question
Category:
Vaccine Reaction
Question:Hi, I took my 16-week-old kittens for their booster shots yesterday. They have been lethargic, weak, and possibly feverish (tongue feels abnormally warm). How long do these symptoms typically last and is it recommended that I treat the fever medicinally or just wait for it to subside?
Answer:The low grade temperature should last less than 24 hours and they should still be eating fine - if they are not and/or if it persists, see your veterinarian for a recheck.
Category:
Vaccine Reaction
Topic:
Rabies shot reaction
Question:Hello, my pup is a little over a year old. He just got his 3 year rabies booster, and DHPP on Saturday. He was fine after the vaccination, but yesterday (Sunday) was limping, and not as active at all. He ate some yesterday, not drinking much water. Is this normal? I'm very worried about him. He isn't limping as much this morning. Thank You
Answer:That does sound like a potential adverse reaction to the vaccine. Call and speak directly with the veterinarian that gave the vaccine - even if he is better now, they need to make a note in his chart to spread his vaccines out next time. (granted he won't need the Rabies vaccine for 3 years)
Category:
Vaccine Reaction
Topic:
Vaccine given too soon
Question:My puppy was given dose #2 of canine DA2PP on 10/1 and dose #3 on 10/6 - are there any side effects or possible long term effects (kidney or liver damage) that I need to be aware of and watch for?
Answer:Probably not - but, like you must've found out, they should be given a minimum of 2 weeks (14 days) later and, more ideally, around 3 or even 4 weeks.
Category:
Vaccine Reaction
Question:15yr old cat had check up w/ distemper vaccine, week later difficulty walking, extreme lethargy, brought to vet found to have fever. Vet said better response to anti-inflammatory med, talking ?cat lupus, is this due to shot?
Answer:It is always impossible to really know what triggers autoimmune problems like that.
Category:
Vaccine Reaction
Topic:
Concerns Over Lyme's Disease Vaccine
Question:Apparently there are two points of view as to whether to vaccinate against Lyme's disease. I have read a lot of information as to why it should not be given, and would like your bottom line opinion. Btw, we happen to live in a part of the country where Lyme's disease is prevalant (at least for humans - I don't know stats for dogs) but what I read was that even if a dog were to test positive for it, over 90% of the time, the illness does not seem to affect them I look forward to your reply. Ty.
Answer:I definitely vaccinate my own dogs for Lyme because I see dogs die of the renal failure it causes in a small percentage of dogs. I live in Georgia where we don't even see it very often but I travel (& hike) with my dogs in endemic areas a good bit and don't want to chance it. Living in an endemic area, I would absolutely vaccinate - benefits far outweigh the risks bascially.
Category:
Vaccine Reaction
Topic:
Puppy Vaccine Reaction
Question:I got my eight week old 3 1/2 pound puppy his first DAPP vaccine on Saturday, he vomited once Saturday night but then seemed fine for a few days, but then became lethargic, unsteady on his feet, and his two ears are swelled up, he will only eat if I bring food to his bed and will only drink water if I hand feed him with an eye dropper. Could this be a delayed reaction from the vaccine? My vet is prescribing prednisolone (5MG/5ML) at 1.8 ML by mouth until there is improvement and then taper him off of it. Does this seem like the right dosage for such a little puppy? I found a website that said the anti-inflamatory dose is .1 to .3 mg per pound and my puppy is only 3.5 pounds.
Answer:There is a really wide range of dosage for prenisolone. I usually like to start lower and then increase if needed.
Category:
Vaccine Reaction
Question:If I scewed up and used the salution to mix parvo and carona virus can I substitute water
Answer:No - don't inject tap water under their skin.
Category:
Vaccine Reaction
Topic:
Vaccination Symptoms
Question:I took two of my 4 month old puppies to get their vaccinations today and now they're both vomiting alot and now the vets are closed. Is there a way to stop the vomitting?
Answer:If they are vomiting, they need to be rechecked by a veterinarian - see an emergency veterinarian if yours is closed.
Category:
Vaccine Reaction
Topic:
Vaccinations needed at three yeard
Question:My five pound Cocapoo needs a rabies vaccination. He also needs vaccinated for a regular visit. Thank you,, Augusta Collins. 812-777-9169
Answer:In most states a veterinarian must administer the Rabies vaccine, so contact a veterinarian in your area for help getting those vaccines.
Category:
Vaccine Reaction
Topic:
In Stupor After Vaccin
Question:Hi there. My dog is having an adverse reaction to a vaccine. He has been in a stupor, peed his bed, and cannot get in position to poop outside. What can the vet do? Will he be okay?
Answer:Have him rechecked immediately - if it is a vaccine reaction, often the vaccine company will reimburse you.
Category:
Vaccine Reaction
Topic:
My dog have parvo virus.
Question:Hlo sir , My dog have parvo virus . How can i treat or save my dog . tell me simple methods.
Answer:At home treatment is not recommended unless treatment at your vet is simply not an option at all. Here is a link to our article about treating parvo virus, with a section about at-home care: https://www.1800petmeds.com/education/parvovirus-treatment-dogs-30.htm
Category:
Vaccine Reaction
Topic:
Disoriented and weak
Question:My dog got her vaccines Wednesday and Friday and Saturday she?s been disoriented, weak, and crying. What?s wrong with her can it be a reaction?
Answer:That far after the vaccines, that would be unusual if she was totally normal on Thursday, but definitely have your veterinarian recheck her.
Category:
Vaccine Reaction
Question:I had my 10 year old Havanese vaccinated yesterday. He had Rabies and a 6 in 1 vaccine. When we got home he started vomiting but we thought it was due to the car ride. All night he has been restless and is still vomiting periodically and coughing occasionally. Could this be an anaphylactic reaction?
Answer:Yes, have your veterinarian recheck him. If he is better, still inform your veterinarian - they will want to spread out vaccines or skip them in the future with him, so they'll need to note that in his record.
Category:
Vaccine Reaction
Question:How often do dogs need vaccines to be ?up to date?? I?ve read different opinions. Some say once a year, others say that vaccines are too strong to do once a year and that it should be every few years.
Answer:It depends on the individual vaccine - most are approved for once every 3 year adminstration, but not all and different states are different and your individual dog's vaccine history matters as well.
Category:
Vaccine Reaction
Question:Is vomiting after annual vaccinations common?
Answer:No, not really common - and it can be a sign of an adverse or allergic reaction but if it was just once, was associated with the motion of the car, and seemed to resolve really quickly, it may not be from the vaccine. Either way, let your veterinarian know so they can decide if they need to alter your dog's vaccine protocol.