Ask the Vet About Vaccine Side Effects in Dogs and Cats
Ask the Vet About Vaccine Side Effects in Dogs and Cats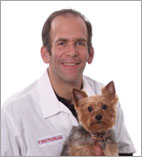 As a practicing veterinarian, Dr. Dym has over 19 years of experience and dedication to enhancing the overall health and well-being of pets. His commitment and passion for pet health continuously drives him to learn more about the art and science of homeopathy through ongoing training and education.
Submit Your Question
Category:
Vaccine Reaction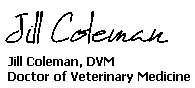 Question:I have had different vets tell me different opinions on giving yearly vaccinations. I have read a few articles in the veterinarian journals about this and i would like to know your opinion. I have an 11 year old dog who has diabetes. She is well controlled . She has never had fleas or tics or any other disease. She is due at the end of the month for all her vaccinations including her rabies. I'm just wondering if the vaccinations are really neccessary. Thank you
Answer:At her age, with her medical problems, I would not be vaccinating her for anything but Rabies (and possibly kennel cough if she boards or grooms a lot) - and only Rabies because it is required by law. She should not get a Rabies any more frequently than every 3 years though so check that - that varies a little state to state so speak with your veterinarian about really limiting the amount of vaccines now that she is older. Spend your money on diagnostics like blood work and x-rays.
Category:
Vaccine Reaction
Topic:
Vaccinations reactions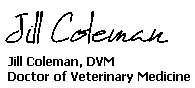 Question:My miniature pincher chihuahua mix puppy got her first vaccinations three days ago and she is limping with her left back leg and holding it up like it hurts., Is this normal reaction to vaccinations?
Answer:No - especially 3 days later. Have your veterinarian recheck her if it continues or worsens.
Category:
Vaccine Reaction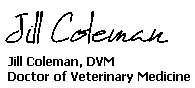 Question:Is the Lepto vaccine for cattle the same as the one for canines? Would it be safe to give my dogs the vaccine made for cattle is what I'm wondering? Thank you for your assistance!
Answer:No - only use a vaccine labeled for use in dogs on dogs.
Category:
Vaccine Reaction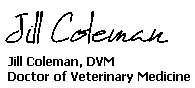 Question:Hello, Is it of normal practice to give a 14lb adult cat a vaccination for FIV, treat a weeping, oozing, smelly wound from a cat fight, treat for fleas and heartworms all the same day?
Answer:We do not usually vaccinate sick cats and the FIV vaccine was discontinued - do you mean FELV vaccine? Or was your cat tested for FIV? That would be fine along with treating for fleas and starting heartworm medication.
Category:
Vaccine Reaction
Topic:
pain/diahrreah/shots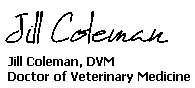 Question:Hello, My dog has had reaction (pain) from rabies shots before, that last a few days. It has been 2 weeks since the shots but she acts like she is in pain and has diarrhea the last couple days, also up and down from the bed not sleeping during the night as much. She has had boughts of diahrreah twice this year and she does go through pain being a senior 15 year old Chi. How long would side effects last from a vaccine? It may not be the vaccine though. She hasn;t wanted to each much today either.
Answer:Mild discomfort from the vaccine should only last for about 24 hours, so definitely see your veterinarian for a good physical exam and possibly other diagnostics (x-rays, blood work, etc.) to see what is going on if it continues. (At her age be careful giving her any ore vaccines - talk to your veetrinarian about whether she truly needs them at her age.)
Category:
Vaccine Reaction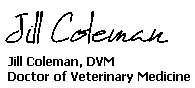 Question:I have a small dog chihuahua mix with russel. She received 4 injections and later started vomiting. The shots she got were for rabies, Lepto, bortetella, 5 and 1 vaccine (DA2P+ Parvovirus). Is there anything I can give her to stop throwing up and feel better.
Answer:That is an adverse vaccine reaction. She should be rechecked and treated by the veterinarian that gave the vaccines. If she improved on her own, they still need to be made aware of this so they don't give that many vaccines to her at once again.
Category:
Vaccine Reaction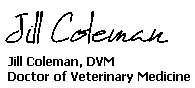 Question:My dog had a rabies vaccine today she's about 7 pounds I Noticed that her face has started to swell should I take her to the emergency room
Answer:Yes - that is considered an allergic or adverse reaction to the vaccine. Even if she has improved on her own, with or without antihistamines, be sure to still let your veterinarian know that this occured because they will need to note it in her record - allergic reactions can worsen every year so they may need to change her vaccine protocol in the future.
Category:
Vaccine Reaction
Topic:
Vomit and Diarrhea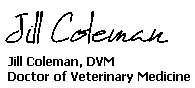 Question:Hi! I took my 9 months miniature dachshund for her first rabies vaccine on Sunday (October 25). She was well and happy as always, eating and pooping normally. On Tuesday (Oct 27) out of nowhere she vomits all of her undigested breakfast food, 3 times. Followed by another 4 times vomits of clear frothy egg-white liquid. She wanted to drink immediately after, but then vomits 3 more times, more liquid but reddish color. Again, she wanted to drink but then she rest immediately after for 5 hours. When she woke up, i gave her dinner and a dose of Adored Beast Healthy Gut, and she eats slowly. The next day (October 28) she is all well and energetic again. No more vomiting. Her morning poop was solid with a bit of egg-white at the end. As I continue feeding her food (with Adored Beast Gut Soothe), she has no trouble eating. But during late afternoon to midnight she start having diarrhea and poop about 6× What should I do? Can this be a vaccine reaction? Or something else?
Answer:A vaccine reaction should've started closer to the vaccines (within 24 hours) so this is probably something else, but it was close so it's impossible to say for sure. Definitely call and inform the veterinarian that gave the vaccine - they need know (even if she improves on her own) to make potential plans for her future vaccines (spread out vaccines, don't give unnecessary ones, premed with benadryl, etc). Then as far as what to do for the diarrhea, it is always ideal to go ahead and see your veterinarian for a definitive diagnosis and more targeted treatment. If that isn't immediately an option, a good probiotic like this one: https://www.1800petmeds.com/Fast+Balance+GI+Paste-prod10905.html And a broad spectrum dewormer is another good idea - even if she was properly dewormed as a pup - one that covers whipworms & Giardia is often helpful and won't hurt, like this one - be sure the active ingredient is fenbendazole: https://www.1800petmeds.com/Safe+Guard+Canine+Dewormer-prod12324.html
Category:
Vaccine Reaction
Topic:
Distemper vaccine reaction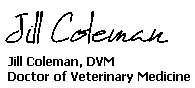 Question:Hi there, my 1 year old chihuahua got a distemper vaccine for the first time and developed a quarter size red ball swelling under her right arm, she doesn't move, pee or poo and seems to be in pain. Is this a dangerous side effect?
Answer:That is certainly possible - definitely have the veterinarian that gave it recheck her. (If she is better by now, at least call and inform them that she had that kind of a reaction for so they make a plan for future vaccines.)
Category:
Vaccine Reaction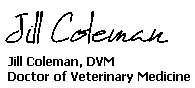 Question:My dog got her yearly vaccines and the 3 year rabies vaccine on Monday. She was acting like she normally does after shots, tired. I noticed that her poop was kinda lose on Tuesday but now has changed to constant diarrhea and occasionally vomiting. I'm really not sure what to do? This has never happened in her previous shots. Could it have something to do with her getting pancreatitis in the past year?
Answer:Yes, it could be related and/or a vaccine reaction. Have the veterinarian that gave the vaccine recheck her and be sure they note it in her chart because adverse reactions like that can worsen every year with vaccines so they may need to alter her vaccine protocol.
Category:
Vaccine Reaction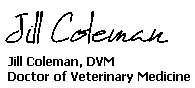 Question:Hi, I took my 16-week-old kittens for their booster shots yesterday. They have been lethargic, weak, and possibly feverish (tongue feels abnormally warm). How long do these symptoms typically last and is it recommended that I treat the fever medicinally or just wait for it to subside?
Answer:The low grade temperature should last less than 24 hours and they should still be eating fine - if they are not and/or if it persists, see your veterinarian for a recheck.
Category:
Vaccine Reaction
Topic:
Rabies shot reaction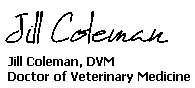 Question:Hello, my pup is a little over a year old. He just got his 3 year rabies booster, and DHPP on Saturday. He was fine after the vaccination, but yesterday (Sunday) was limping, and not as active at all. He ate some yesterday, not drinking much water. Is this normal? I'm very worried about him. He isn't limping as much this morning. Thank You
Answer:That does sound like a potential adverse reaction to the vaccine. Call and speak directly with the veterinarian that gave the vaccine - even if he is better now, they need to make a note in his chart to spread his vaccines out next time. (granted he won't need the Rabies vaccine for 3 years)
Category:
Vaccine Reaction
Topic:
Vaccine given too soon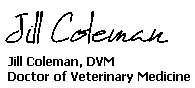 Question:My puppy was given dose #2 of canine DA2PP on 10/1 and dose #3 on 10/6 - are there any side effects or possible long term effects (kidney or liver damage) that I need to be aware of and watch for?
Answer:Probably not - but, like you must've found out, they should be given a minimum of 2 weeks (14 days) later and, more ideally, around 3 or even 4 weeks.
Category:
Vaccine Reaction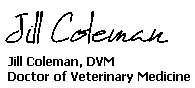 Question:15yr old cat had check up w/ distemper vaccine, week later difficulty walking, extreme lethargy, brought to vet found to have fever. Vet said better response to anti-inflammatory med, talking ?cat lupus, is this due to shot?
Answer:It is always impossible to really know what triggers autoimmune problems like that.
Category:
Vaccine Reaction
Topic:
Concerns Over Lyme's Disease Vaccine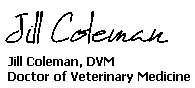 Question:Apparently there are two points of view as to whether to vaccinate against Lyme's disease. I have read a lot of information as to why it should not be given, and would like your bottom line opinion. Btw, we happen to live in a part of the country where Lyme's disease is prevalant (at least for humans - I don't know stats for dogs) but what I read was that even if a dog were to test positive for it, over 90% of the time, the illness does not seem to affect them I look forward to your reply. Ty.
Answer:I definitely vaccinate my own dogs for Lyme because I see dogs die of the renal failure it causes in a small percentage of dogs. I live in Georgia where we don't even see it very often but I travel (& hike) with my dogs in endemic areas a good bit and don't want to chance it. Living in an endemic area, I would absolutely vaccinate - benefits far outweigh the risks bascially.