Ask the Vet About Urinary Tract Infections in Dogs and Cats
Ask the Vet About Urinary Tract Infections in Dogs and Cats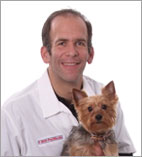 As a practicing veterinarian, Dr. Dym has over 19 years of experience and dedication to enhancing the overall health and well-being of pets. His commitment and passion for pet health continuously drives him to learn more about the art and science of homeopathy through ongoing training and education.
Submit Your Question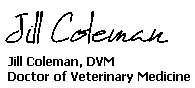 Question:My 3 month old puppy has high leukocytes and no nitrates after 2 months of antibiotics. She still is not able to hold her urine very long and has sometimes she pees when just sitting down. She has started peeing for longer instead of little ones here and there. What could be wrong?
Answer:I would really need to see all of her records to really help you - a persist urinary tract infection at that age is unusual. She may have a conformational problem (like a patent) urachus) and may need to go see a specialist if the problem persists.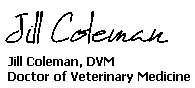 Question:My cat has bloody urine, she is an older indoor cat. She is eating and drinking. She sometimes appears to be in pain when urinating. But is not hiding or showing other signs of distress. I cannot pay a vet bill right now. It just is not possible. What can I do to help her?
Answer:If you are seeing overt, obvious blood in her urine, there is nothing over-the-counter that will really help, especially very quickly. It is really advisable to see your veterinarian - most will work to try to stay in your budget if you tell them that you can only spend a certain amount. It may be as simple as a urinary tract infection that needs antibiotics but it could be crystals or bladder stones or many other things that treated entirely differently. Increasing the water content is always helpful, no matter what is going on - especially long term. Gradually switching to 100% canned food does this nicely for a lot of cats.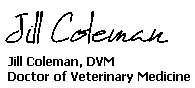 Question:I asked a question today about my dog with crystals in her urinary tract. You suggested feeding her the science diet for urinary tract but could I just feed her my homemade food with a medication for the crystals. I see there is one on your site.
Answer:You would have to work with a veterinary nutritionist to keep her urine pH, etc. exactly right if you mixed food into the Science Diet, so I would not advise that. If you really want to though, have your veterinarian refer you to one - they are often at your nearest veterinary school.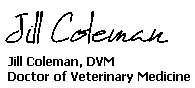 Question:I need a vet to understand and hear me that my female cat definitely has a UTI, I need him or her to write me a prescription for what they see as the best antibiotic treatment, I need the prescription sent immediately. How much will this cost me, and lets expidite this transaction immediately! Can you do this for me?
Answer:Legally, in veterinary medicine, a veterinarian that has met your cat face-to-face will need to approve an antibiotic. They ideally need to run a urinalysis to see if she has a urinary tract infection or crystals (symptoms are identical and treatment is entirely different) or something else.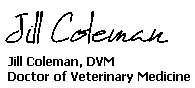 Question:My 13 lb doggie gets crystals & rubs her bottom on the carpet a lot. Our Vet recommend Science Diet but I make my own food with chicken, Hamburg, eggs, rice & string beans. Science Diet has a lot of things I can't pronounce! What can I give her to help get rid of the crystals, she was tested for this at her Vet.
Answer:It depends on the exact type of crystal and a LOT of research has gone into those prescription foods to get the pH just right in the dog's urine (& other things) where they cannot build up crystals and form painful bladder stones and need expensive surgery so the prescription food is usually the best way to go. You would have to work with a veterinary nutritionist and it would be very expensive to correctly formulate your own food.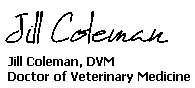 Question:My 11 week old puppy has tested positive at the vet for UTI for the last month. 2 different antibiotics- They sent in a clean draw and it came back clean. She is still presenting uti symptoms. What else could it be?
Answer:What symptoms? Could be many things: infantile vulva, patent urachus, diabetes insipidus, etc. etc. Ask for a referral to a specialist if it continues or worsens.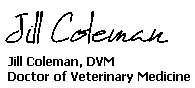 Question:Is it okay to give my dog Nexgard while she is on Baytril for a uti?
Answer:Yes. I would give them at different times of the day though so you don't upset her stomach.
Topic:
Concerns for my Dog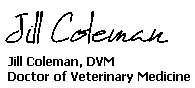 Question:You Hello my Dog is spayed and is 5. When we woke up this morning there was a smell around her that smelled like period. Then I noticed when she peed the stream was normal yellow until the end there was red blood. Should we be concerned? Can she still get her period? I have noticed the smell before but never noticed the color of her pee. What should we do?
Answer:No, she should have no blood after being being spayed. Go ahead and see your veterinarian for a diagnosis - it may be something as simple as a urinary tract infection, but there are other possibilties as well. Keep her from urinating a few hours before her appointment so they can get a urine sample.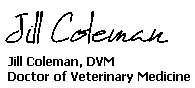 Question:My 6 year old female ferret is having problems with peeing and some blood in her urine. She's eating and drinking. She does have adrenal and I will be honest Afraid to take her to our local vets as they are not up on ferrets and they will just tell me to put her down. Other then this issue she is fine. I looked up meds for this and it is Trimethoprim/sufama thosxazole or Nitrofurantoin. and fasfomycin. If you could prescribe it call the vet for me I can arrange a paymeent with you. I would appreciate it. She is a darling and other then this is fine.
Answer:I am solely a small animal (just dogs and cats) veterinarian so contact a veterinarian that specializes in exotics for help with your ferret. You can often find them at your local veterinary school or on websites like Justanswer.com.
Topic:
Help I think my cat has a urine infection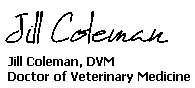 Question:Hi, I really hope you can help me, I believe my female cat has a urine infection, she is peeing in front of litter box ( which is very clean) and she never did this before! Also she is drinking a lot of water all the time, she is cleaning her privates very often. But the problem is she is deathly afraid of people and of even going near the door never mind leaving the house! She is too terrified for me to bring her to a vet , I am afraid she will have a heart attack literally, so I am hoping there is a way I can see a vet online and get her antibiotics if that is what she needs! Or if there is a vet that can come to my place? Please help me! I am so happy you guys are free questions Because every one else charges just to ask a question, so thank you, Nicole
Answer:It really would be ideal for a veterinarian to check her out, run some blood work and a urinalysis. The symptoms you are mentioning can have many underlying causes (urinary tract infection, crystal, diabetes, kidney disease, etc.) and all of these are treated entirely differently, so you really need a diagnosis. As far as a mobile veterinarian, you will have to look in your area - usually just googling "mobile veterinarian in city, state" for example will make them pop right up.
Topic:
10 month old German Shep.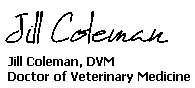 Question:My female GSD 10 months in first heat and has blood in her urine. Is this normal?
Answer:No, not really - although a little at the beginning of urination might be normal that just collects there. See your veterinarian if it continues - keep her from urinating a couple of hours before her appointment so they can collect a urine sample.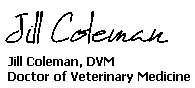 Question:My 1 year old Blue Healer mix drinks his pee while going to the bathroom. I would like to know why and also if this is something that we should be concerned with?
Answer:The first thing I would do is have your veterinarian run a quick urinalysis and some blood work to be sure nothing is medically wrong - they will screen for things like a urinary tract infection, diabetes, kidney disease, etc.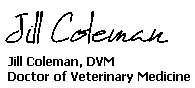 Question:How much for amoxicillion for my cat on a tight budget
Answer:We usually dose a 10 pound cat at 100mg of Amoxicillin - give twice daily for 10 days. (If your cat is male, he more than likely has crystals and not a UTI so treating with antibiotics will not help at all, so see your veterinarian for a urinalysis, especially if your cat is male - it will save a LOT of money in the long run if you catch it early and he doesn't plug up where he cannot urinate.)
Topic:
Female puppy has green slimy vaginal discharge. 3 months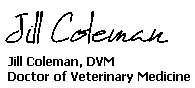 Question:This is a 3 month old French Mastiff with a green slimy vaginal discharge. What do I do?
Answer:We usually try to not treat "puppy vaginitis" if it isn't too bad but see your veterinarian for treatment if it worsnes. Here is a good article, written by another veterinarian, from a site that I trust about puppy vaginitis: https://veterinarypartner.vin.com/default.aspx?pid=19239&id=4952565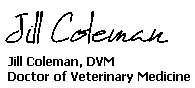 Question:Help! I have a DM dog that has had a UTI since October. He is in a wheelchair so taking him in and out is wearing me down. He was originally put on the wrong antibiotics so he was switched over to treat the issue. He had an x-ray, ultrasound and needle into the bladder. He had a lot of e coli in his sample and the other tests were fine. This past recurrence he was put on a longer dose of antibiotics and he still has some left, but it seems they have stopped working as his symptoms have returned. I have tried everything. Cranberry supplements, Bladder supplements, probiotics, change food, more water, bladder expression. I'm at a loss. He can still control his bladder and seems to hold on for marking purposes. No matter what I do it just doesn't seem to get everything out. There has be be some sort of medication that can clear this up once and for all. I don't know how much longer he will be around with his condition so I need to make him comfortable. He is healthy otherwise. For my poor guy and my own sanity and back, I need some advice on potential medications so I can discuss further with my vet. Thank You.
Answer:Have your veterinarian do a culture and sensitivity of his urine - that will tell you the exact antibiotic that will treat his specific infection the best.