Ask the Vet About Lymphoma in Dogs and Cats
Ask the Vet About Lymphoma in Dogs and Cats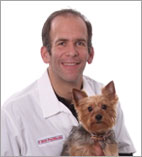 As a practicing veterinarian, Dr. Dym has over 19 years of experience and dedication to enhancing the overall health and well-being of pets. His commitment and passion for pet health continuously drives him to learn more about the art and science of homeopathy through ongoing training and education.
Submit Your Question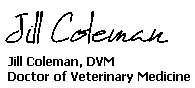 Question:My 5 year old Beagle was diagnosed with Lymphoma that is affecting his Liver. The doctor gave no options for treatment. She only said he has between 2 months and one year to live before he goes. Does this sound like a typical diagnosis? Are there any options available to us? Thank you
Answer:You can ask for a referral to a veterinary oncologist - they will often be at your closest veterinary school or major city.
Topic:
Swollen lymph nodes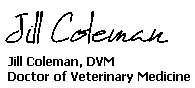 Question:My cats lymph nodes are swollen is it dangerous
Answer:Possibly or it could just mean your cat is mounting a normal immune response to something like an upper respiratory infection - have your veterinarian check him/her out and run some tests starting with FELV (feline leukemia) and FIV.
Topic:
Swollen neck lymph nodes after vaccine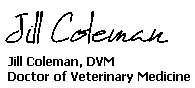 Question:We took our dog in to get a lepto vaccine and an oral bordetella vaccine about 48 hours ago. This morning, we noticed that the lymph nodes on his neck are swollen (evenly swollen). He's behaving normally (eating well, normal energy and activity levels, etc...) but obviously concerned about this being the first sign of lymphoma. Question - do the above vaccines typically cause this type of lymph node swelling?
Answer:No - not 2 days later - cancer takes (a little) longer than that - it may be a reaction/inflammation to the vaccines though. Have your veterinarian and aspirate the lymph nodes to see what is going on.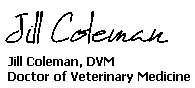 Question:My 7 year old lab mixed pitbull has lymphoma in his neck, shoulder it has grown double in size since August. He is puking bile lately but drinking and eating ok. The vet wants to put him on pregnizone .what will the effects do? Is this a cure
Answer:No, prednisone is not a cure but it will make him feel a lot better for a few weeks or sometimes months - it is always worth a try if you cannot afford to go see a veterinary oncologist for the expensive chemotherapy.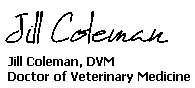 Question:My Siamese male cat is 13 years old-stopped eating and was lethargic. Went to the vet and blood work showed high white cell count--kidneys, liver all ok. He was on antibiotics for two weeks and then the next two weeks he was great...then he started not eating and lethargic but not as bad as before. So back to the vets we go...he was looking a little "swollen" so she pulled some fluid out of his side and brought it in to show us-it was pale yellow. So at this point she diagnosed lymphoma and he is now on steroids. Is there a relatively painless test for this or does this seem to be correct???
Answer:If she submitted the fluid to the lab for analysis and they saw lymphoma cells and/or if she spun it down and saw them in the office, that is diagnostic, but we usually have to do a biopsy of the mass to confirm the diagnosis - this can sometimes be done by an experienced ultrasonagrapher via a fine needle aspirate but usually by surgically entering the abdomen and obtaining a biopsy. If the latter is necessary & the mass seems relatively easy to remove, a removal may be performed and the entire mass sent to the lab for analysis.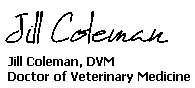 Question:my dog has end stage lymphoma with a month to live. I cannot leave him alone and asked a friend to sit with him while I am at work. She is afraid of the dog transmitting Coronavirus to her. Can a dog be a carrier of the virus to humans? I have never heard of this before.
Answer:No, not that we know of. Your dog would have to be exposed to an infected person very shortly before contact with her - it can live on them for a little while, like a doorknob or a table or our hands if we aren't washing, etc., but that's the only way.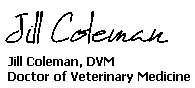 Question:I've asked your for information six hours ago,and still haven't received any response. Please respond! This is an extreme situation, or eles I'll go eleswhere for this information ,thanks.
Answer:Sorry it took so long - we usually answer questions within 24 hours. For immediate help, you can always call your veterinarian, emergency clinic or contact sites that charge a fee like Justanswer.com.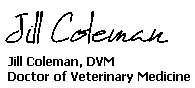 Question:I joined your pet organization last night@9:00pm. I did successfully sent you a message about my dog with Lymphoma. I provided all necessary info including card# . Now 20+ hours later,I still haven't received an answer. Please respond now, thanks .
Answer:There must be a technical problem - we will almost always answer within 24 hours. I answered 3 different lymphoma questions this morning - maybe check your spam. Here is a really good article about lymphoma, written by another veterinarian, from a site that I trust, that you will hopefully find helpful: https://veterinarypartner.vin.com/default.aspx?pid=19239&id=4951455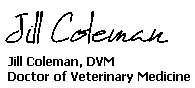 Question:How can I help my dog Gypsy breathe better with herbal means, she has it at her throat. I do only herbs to treat myself also . Thanks !
Answer:You will have to contact a veterinary oncologist for an accurate answer to your question. You can often find them at your local veterinary school or on websites like Justanswer.com. Here is a good article about lymphoma, written by another veterinarian from a site that I trust: https://veterinarypartner.vin.com/default.aspx?pid=19239&id=4951455
Topic:
Foul smelling growth where his tail is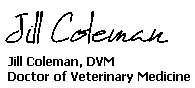 Question:My dog has a growth about 3" diameter that is getting bigger and smells horrible. He acts the same and it doesn't seem to bother him other than he licks it. What could it be?
Answer:I worry about 2 things that you mention: it is getting bigger and it smells - malignant, cancerous masses tend to grow relatively quickly and get secondarily infected, so have your veterinarian check it as soon as you can to see what kind of a tumor (benign vs malignant vs everything in between) it is so you can make an appropriate plan for him.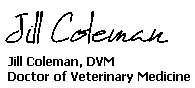 Question:ABOUT 3 WEEKS AGO MY DOG HAD REALLY PUFFY EYES WITH GOOP IN THEM. I NOTICED ABOUT A WEEK LATER THAT HER GLANDS WERE SWOLLEN UNDER HER FRONT LEGS(ARM PITS) AND NECK AREA. THE VET SAID CANCER PRETTY MUCH WITHOUT CHECKING HER. HER ENERGY LEVEL HAS NOT CHANGED A BIT, APPETITE IS GOOD AS WELL. COULD THIS BE A REACTION FROM THE "HEAD COLD" SHE HAD THE WEEK PRIOR AND IF SO, WHAT CAN I GIVE HER TO REDUCE THE SWELLING IN HER GLANDS?
Answer:It can still be lymphoma, even with her feeling good. Your veterinarian will want to rule out other things like tick borne diseases with some blood work. Referral to a veterinary oncologist is ideal for treatment of lymphoma, but prednisone will make her feel better if that is not an option.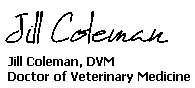 Question:Can I give my dog prendozone with ciprofloxacin hes in a lot of pain and has been on this in antibiotic but hss ran out of pain meds for about 4 days now It's very urgent hes in a lot of pain and his limp nodes are very swollen his right eye is almost completely closed
Answer:I can't really tell what is going on with your go from your question but if he has lymphoma, predisone can potentially help him feel better if he is in that much pain BUT the oncologists don't like for you to give it if you are eventually going to get stronger chemotherapy for him. You can give it with cipro but you can't give it with a lot of other medications. If he hasn't been diagnosed with lymphoma, definitely don't give it because if he has infection, prednisone will suppress his ability to fight it off. Consult your veterinarian, who knows his entire history, for better advice.
Topic:
Knots on the lower side of rib cage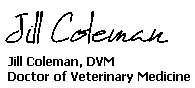 Question:How much is the procedure for removal of cist
Answer:You will have to get a quote from whoever is going to potentially perform the surgery and they will need to see the mass to be able to guess. Costs vary WILDLY based on MANY different variables with masses : how big the mass is, whether it is attached to underlying structures, whether a skin graft might be needed, how old your dog is (may need addition pre-surgery bloodwork and/or x-rays), whether there are anesthetic complications, where you are in the country (city vs country costs vary), etc etc etc
Topic:
Swollen Lymph below left ear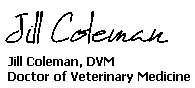 Question:This lymph occured due to possible infection.is there medication available that may reduce the swelling. Pefer drops.
Answer:A lymph node that is enlarged due to infection will almost always need prescription antibiotics that you will have to get at your veterinarian. You categorized this under Lymphoma, which is an aggressive malignant cancer, and needs to be ruled out by your veterinarian as a cause of the enlarged lymph node as well, so see your veterinarian when you can.
Topic:
My dachshund has a lump on her belly.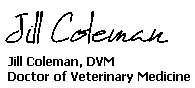 Question: Age 11 years,4 months , She was never spayed. It is the size of Gherkin pickle. Soft to touch. Never had copulation wit a male. What do you recommend? PLEASE.
Answer:Have your veterinarian check it when you can. It may be benign and nothing to worry, but I worry about breast cancer because she has never been spayed. The hormones in an unspayed female increase their chances of breast cancer.