Ask the Vet
Ask the Vet

Back to results
Enter Your Information
All fields are required
While efforts are made to answer all questions as quickly as possible, if an immediate answer is required or if your pet is in need of urgent or emergency care, contact your pet's veterinarian immediately.
Ask the Vet

Thank you! Your question has been submitted.
You will receive an answer from Dr. Dym and our vet/tech team as soon as possible, usually the same day.
All answers are provided for informational or educational purposes only, and are intended to be a supplement to, and not a substitute for, the expertise and professional judgment of your pet's veterinarian.
It may be necessary to consult your pet's veterinarian regarding the applicability of any opinions or recommendations with respect to your pet's symptoms or medical condition.
Close
Ask the Vet

Oops! Your question has not been submitted.
An error has occurred, please reload the page and try again.
Close
Ask the Vet

Got questions? Ask Dr. Dym & our Vet Team:
While efforts are made to answer all questions as quickly as possible, if an immediate answer is required or if your pet is in need of urgent or emergency care, contact your pet's veterinarian immediately.
Do these answer your question?
Have another question, or can't find your answer?
Submit your question
We're Sorry!
There is no answer related to your question
Can't find your answer?
Submit your question
Back
Ask the Vet About Lyme Disease
Ask the Vet
Got questions? Ask Dr. Dym & our Vet Team
While efforts are made to answer all questions as quickly as possible, if an immediate answer is required or if your pet is in need of urgent or emergency care, contact your pet's veterinarian immediately.
Submit Your Question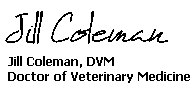 Question:
I need medication for my 5 year old American pit Bull terrier . I found a tick on his back and removed it . Within a few days he started with a deep cough like a whooping cough unproductive as he brought nothing up. His weight is up and down and now has started vomiting
Answer:
Of all the symptoms Lyme disease causes, coughing and vomiting are not 2 of them so I would really recommend having your veterinarian check him out and rule out other causes (there are many possibilities). We treat Lyme disease with Doxycycline so that would require approval from a veterinarian that has met him face-to-face anyway.
Topic
found 2 ticks on top of scalp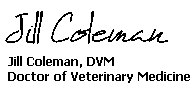 Question:
my pom was 3 weeks late getting his dose of Simparica. I found two dead ticks embedded in scalp. removed with tweezers, washed with peroxide the put triple antibiotic gel on the bites that looked more like scrapes. he received simparica about 7 days ago. he was vaccinated 3 years ago for lyme, however a different vet said he was borderline lyme about 3 months ago. other than keeping the scrapes clean and ointment on them do you suggest a better treatment
Answer:
At this point, just keeping an eye on the bites and routine rechecks (if he was "borderline lyme" I assume they are going to recheck him) for Lyme, if that is a problem where you live.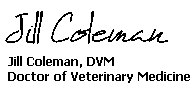 Question:
How can I tell if my dog has developed Lyme nephritis? She suddenly has vomited bile as well as frothy pink liquid speckled with blood. She also has diarrhea. She was treated for Lyme in January 2019 and in May tested negative for proteinuria, but she is presenting now with the vomiting, diarrhea, and loss of appetite. She appears nauseous and frequently smacks her lips as well.
Answer:
Have your veterinarian check her blood work - her kidney enzymes will be elevated if it is Lyme nephritis. The blood work will also help rule in or out other problems (liver disease, pancreatitis, etc.)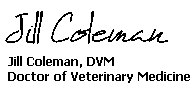 Question:
We had a friend who is a vet give an unofficial diagnosis of Lyme disease on my dog (lethargic, long and somewhat smelly pees, paint and swollen joints, can't stand on his own) but she told us to pick up antibiotics for him, recommending Amoxycillin or Doxycycline but never told us which. Is one better or more effective than the other for Lyme?
Answer:
In general, Doxycycline, is more effective.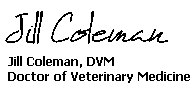 Question:
Hi. We have 2 young basset hounds (2 & 18 mos) and a 5yrold Boxador. We travel to Michigan from SC in the summers and usually get the Lyme Vaccination before we leave because it seemed to be worse up there. Do you still recommend doing that or are you against it. I'm confused by what I read. We have them on heartworm and flea and tic preventative monthly also.
Answer:
It really depends on what part of Michigan you are going to - some parts have no higher incidence than South Carolina. Use this map to help you and your veterinarian weigh the risks vs. the probability of coming into contact with it: https://www.avma.org/javma-news/2019-07-01/heartworm-lyme-risks-expected-grow
Topic
lyme disease in cats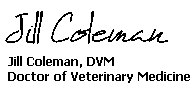 Question:
can cats get lyme disease? i was told it is very rare for a cat to get it. is this true?
Answer:
Yes, that is true - we basically don't see it in cats although I think someone was able to infect a cat in a laboratory setting or something like that.
Topic
Preventative medicine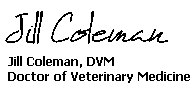 Question:
Can I purchase preventative medicine anywhere besides from a veternarian to give my dog to prevent Lyme disease. I recently moved to NC and heard they don't give vaccines instead monthly doses of some liquid.
Answer:
The vaccine should be available - but anyway, if they don't see Lyme in that area, what they seem to be recommending is just a good monthly tick preventative like Nexgard or Bravecto - these are chewable though, not liquid, but definitely work nicely to prevent tick infestations. (None of the liquid, topical preventative work well around here for ticks - Georgia)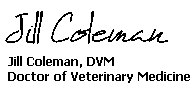 Question:
What shots do my dogs need before going out to hunt ,hogs, coyotes, and racoons?
Answer:
It depends a lot on where you live so consult your local veterinarian for the best advice: Rabies for sure, Leptospirosis probably, Lyme if you are in an endemic area, etc.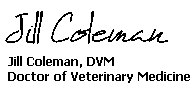 Question:
My dog started Doxycycline Monday and has a decreased appetite, how long does this last?
Answer:
It can last the entire time your dog is on Doxycycline and it may worsen (vomiting, diarrhea, total inappetance, etc) - if it does, contact your veterinarian - ask if the dosage can be decreased and if feeding it with a little food is ok, etc.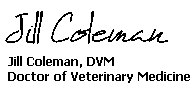 Question:
My dog had a tick on its leg I removed the tick and it has a red ring around where the tick was and my vet is on vacation and I don?t know if he need an Antibiotic he is 6 months old puppy and if he need an antibiotic I would like to order from 1-800 pet meds but I don?t know what dosage he needs
Answer:
Take a picture of the ring with your phone - your veterinarian will need to see it. A veterinarian that has seen your animal in person will need to ok the prescription. The majority of ticks do not transmit Lyme disease, but it is a concern. Use a good tick preventative like Nexgard.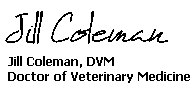 Question:
Should I be worried that there?s a bump left behind where I removed a tick from my dogs head? He is also limping his front paw for the past few days because I could not find the tick for a day or 2.. not sure if these are signs of Lyme disease or if my dog needs to see the vet immediately?? (It is a weekend so I will call them come Monday unless this is urgent) :/
Answer:
It can wait until Monday if he is feeling fine otherwise. The knot can be normal tissue response to the tick and may persist for a couple weeks. It happens to people as well (I have a knot right now from a tick that I know I removed the entire tick that is 3 weeks old). It doesn't always mean some of the mouth parts or part of the tick was left but that could have happened as well. The vast majority of tick bites don't result in Lyme disease but dogs are lucky in that we screen them for Lyme disease every year when we test them for heartworms, so have your veterinarian use the heartworm test that screens for Lyme next time he needs his heartworm test run.
Topic
Flea and Tick Preventative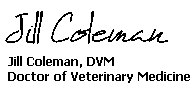 Question:
Our dog Finn has tested positive for Lyme but is asymptomatic. He seems to react poorly to Advantix II topical (vomiting, etc). Are certain flea and tick preventatives more likely to to cause these side effects in Lyme positive dogs? Are there preventatives that are more suitable for Lyme positive dogs than others?
Answer:
Being positive for Lyme probably did not cause the vomiting when you used the topical flea preventative. Nexgard is labeled for ticks that transmit Lyme disease and is lust better are repelling all ticks, in general, so that is the one I would recommend for Finn.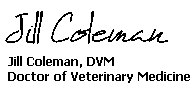 Question:
My dog has lymes disease and i dont know what to give him. The vet prescribed doxycycline but it makes him throw up and they said that hjs inly choice. Please help :(
Answer:
Doxycycline is preferred but Amoxicillin can be used as an alternative. Here is a good article about Lyme disease: https://veterinarypartner.vin.com/default.aspx?pid=19239&id=4952009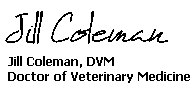 Question:
What are the uses/benefits for arthritis from having lyme desease causing severe arthritis in the hips and back
Answer:
Be sure s/he has already been treated for Lyme disease with something like Doxycycline, but CBD oil is probably helpful for arthritis, in general, because of all the omega fatty acids that it contains. Unfortunately noone has done good double-blind studies to confirm (or deny) this because of all of the legality issues with the product.