Ask the Vet About Lyme Disease
Ask the Vet About Lyme Disease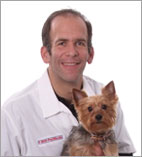 As a practicing veterinarian, Dr. Dym has over 19 years of experience and dedication to enhancing the overall health and well-being of pets. His commitment and passion for pet health continuously drives him to learn more about the art and science of homeopathy through ongoing training and education.
Submit Your Question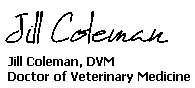 Question:How can I tell if my dog has developed Lyme nephritis? She suddenly has vomited bile as well as frothy pink liquid speckled with blood. She also has diarrhea. She was treated for Lyme in January 2019 and in May tested negative for proteinuria, but she is presenting now with the vomiting, diarrhea, and loss of appetite. She appears nauseous and frequently smacks her lips as well.
Answer:Have your veterinarian check her blood work - her kidney enzymes will be elevated if it is Lyme nephritis. The blood work will also help rule in or out other problems (liver disease, pancreatitis, etc.)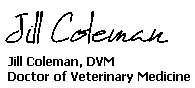 Question:<b><a href=https://eco-corporation.ru></a></b>
Answer:Your question did not come through - let me know if you still need help.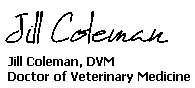 Question:We had a friend who is a vet give an unofficial diagnosis of Lyme disease on my dog (lethargic, long and somewhat smelly pees, paint and swollen joints, can't stand on his own) but she told us to pick up antibiotics for him, recommending Amoxycillin or Doxycycline but never told us which. Is one better or more effective than the other for Lyme?
Answer:In general, Doxycycline, is more effective.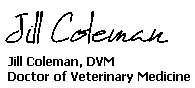 Question:Hi. We have 2 young basset hounds (2 & 18 mos) and a 5yrold Boxador. We travel to Michigan from SC in the summers and usually get the Lyme Vaccination before we leave because it seemed to be worse up there. Do you still recommend doing that or are you against it. I'm confused by what I read. We have them on heartworm and flea and tic preventative monthly also.
Answer:It really depends on what part of Michigan you are going to - some parts have no higher incidence than South Carolina. Use this map to help you and your veterinarian weigh the risks vs. the probability of coming into contact with it: https://www.avma.org/javma-news/2019-07-01/heartworm-lyme-risks-expected-grow
Topic:
lyme disease in cats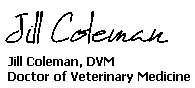 Question:can cats get lyme disease? i was told it is very rare for a cat to get it. is this true?
Answer:Yes, that is true - we basically don't see it in cats although I think someone was able to infect a cat in a laboratory setting or something like that.
Topic:
Preventative medicine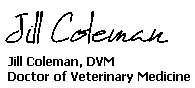 Question:Can I purchase preventative medicine anywhere besides from a veternarian to give my dog to prevent Lyme disease. I recently moved to NC and heard they don't give vaccines instead monthly doses of some liquid.
Answer:The vaccine should be available - but anyway, if they don't see Lyme in that area, what they seem to be recommending is just a good monthly tick preventative like Nexgard or Bravecto - these are chewable though, not liquid, but definitely work nicely to prevent tick infestations. (None of the liquid, topical preventative work well around here for ticks - Georgia)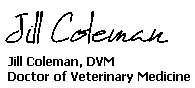 Question:What shots do my dogs need before going out to hunt ,hogs, coyotes, and racoons?
Answer:It depends a lot on where you live so consult your local veterinarian for the best advice: Rabies for sure, Leptospirosis probably, Lyme if you are in an endemic area, etc.
Topic:
Decreased appetite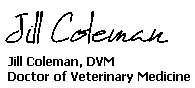 Question:My dog started Doxycycline Monday and has a decreased appetite, how long does this last?
Answer:It can last the entire time your dog is on Doxycycline and it may worsen (vomiting, diarrhea, total inappetance, etc) - if it does, contact your veterinarian - ask if the dosage can be decreased and if feeding it with a little food is ok, etc.
Topic:
Dog had tick on leg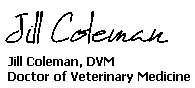 Question:My dog had a tick on its leg I removed the tick and it has a red ring around where the tick was and my vet is on vacation and I don?t know if he need an Antibiotic he is 6 months old puppy and if he need an antibiotic I would like to order from 1-800 pet meds but I don?t know what dosage he needs
Answer:Take a picture of the ring with your phone - your veterinarian will need to see it. A veterinarian that has seen your animal in person will need to ok the prescription. The majority of ticks do not transmit Lyme disease, but it is a concern. Use a good tick preventative like Nexgard.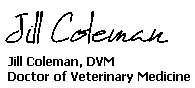 Question:Should I be worried that there?s a bump left behind where I removed a tick from my dogs head? He is also limping his front paw for the past few days because I could not find the tick for a day or 2.. not sure if these are signs of Lyme disease or if my dog needs to see the vet immediately?? (It is a weekend so I will call them come Monday unless this is urgent) :/
Answer:It can wait until Monday if he is feeling fine otherwise. The knot can be normal tissue response to the tick and may persist for a couple weeks. It happens to people as well (I have a knot right now from a tick that I know I removed the entire tick that is 3 weeks old). It doesn't always mean some of the mouth parts or part of the tick was left but that could have happened as well. The vast majority of tick bites don't result in Lyme disease but dogs are lucky in that we screen them for Lyme disease every year when we test them for heartworms, so have your veterinarian use the heartworm test that screens for Lyme next time he needs his heartworm test run.
Topic:
Flea and Tick Preventative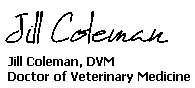 Question:Our dog Finn has tested positive for Lyme but is asymptomatic. He seems to react poorly to Advantix II topical (vomiting, etc). Are certain flea and tick preventatives more likely to to cause these side effects in Lyme positive dogs? Are there preventatives that are more suitable for Lyme positive dogs than others?
Answer:Being positive for Lyme probably did not cause the vomiting when you used the topical flea preventative. Nexgard is labeled for ticks that transmit Lyme disease and is lust better are repelling all ticks, in general, so that is the one I would recommend for Finn.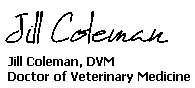 Question:My dog has lymes disease and i dont know what to give him. The vet prescribed doxycycline but it makes him throw up and they said that hjs inly choice. Please help :(
Answer:Doxycycline is preferred but Amoxicillin can be used as an alternative. Here is a good article about Lyme disease: https://veterinarypartner.vin.com/default.aspx?pid=19239&id=4952009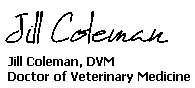 Question:What are the uses/benefits for arthritis from having lyme desease causing severe arthritis in the hips and back
Answer:Be sure s/he has already been treated for Lyme disease with something like Doxycycline, but CBD oil is probably helpful for arthritis, in general, because of all the omega fatty acids that it contains. Unfortunately noone has done good double-blind studies to confirm (or deny) this because of all of the legality issues with the product.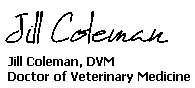 Question:I have a 10 year old pitbull, about a month ago he began acting strange ie: pacing, whining and crying, not eating well and snapping at me, growling and other strange behaviours. He hasn't barked in over a 3 weeks and shows no happiness for any of his favorite things or people! He won't even go near my truck, let alone get in to go, which was his favorite thing to do! I took him to the vet 2 weeks ago today and he tested positive for lyme. Vet immediately put Brady on Doxycycline 100 mg, 3 a day times 28 days. Also on vetprofen 75 mg tabs....Brady weighed 67 pounds on Nov 12, 2018. There seems to be times where he is better than others. My question/concern is his quality of life, he'll be 10 this Thursday, so he's young. Reading these other questions has given me hope/insight, but will he ever be anywhere near his normal self again? It hurts me to hear him crying and wandering so much and I feel so helpless!!!! Please any advise on his return to happy or will he be like this for the rest of his day's? Thank you so much in advance Tina
Answer:It's really hard for me to guess without seeing him and the rest of his bloodwork. He may have more than just the Lyme disease going on, but if it's only Lyme, definitely don't give up hope yet. On 300mg of Doxycycline (& vetprofen) a day, he more than likely feels low grade nausea all the time, so in general, I see them really start to feel better when their course of Doxycycline is done. If he doesn't overtly vomit, I try to finish the full 3 week course - with him, you could probably cut him back to twice a day, but that depends on a lot of things, like how much he weighs, bloodwork, etc so consult your veterinarian if you feel like his stomach may be upset.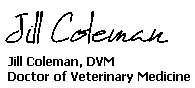 Question:My vet took routine bloodwork last October. It came back with a positive for Ehrlichia..we faithfully give our dog the tick treatment. Vet office said switch from generic to name brand so we did and gave her antibiotic. We also haven't seen any ticks on our YELLOW lab. This October (last week) we had routine blood work done again. This time all was good except another tick disease..anaplasmosis. They want to do antibiotics again. Is this possible. We don't live in the woods. We still haven't seen any ticks on her. Is our vet toying with us?
Answer:No, they are not toying with you. There is not a 100% perfect (or anywhere near actually) tick protectant out there, so if you live in an area that these tick borne diseases are common, that is actually not unusual.