Ask the Vet
Ask the Vet

Back to results
Enter Your Information
All fields are required
While efforts are made to answer all questions as quickly as possible, if an immediate answer is required or if your pet is in need of urgent or emergency care, contact your pet's veterinarian immediately.
Ask the Vet

Thank you! Your question has been submitted.
You will receive an answer from Dr. Dym and our vet/tech team as soon as possible, usually the same day.
All answers are provided for informational or educational purposes only, and are intended to be a supplement to, and not a substitute for, the expertise and professional judgment of your pet's veterinarian.
It may be necessary to consult your pet's veterinarian regarding the applicability of any opinions or recommendations with respect to your pet's symptoms or medical condition.
Close
Ask the Vet

Oops! Your question has not been submitted.
An error has occurred, please reload the page and try again.
Close
Ask the Vet

Got questions? Ask Dr. Dym & our Vet Team:
While efforts are made to answer all questions as quickly as possible, if an immediate answer is required or if your pet is in need of urgent or emergency care, contact your pet's veterinarian immediately.
Do these answer your question?
Have another question, or can't find your answer?
Submit your question
We're Sorry!
There is no answer related to your question
Can't find your answer?
Submit your question
Back
Ask the Vet About Liver Disease in Dogs and Cats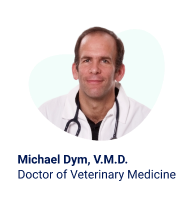 Ask the Vet
Got questions? Ask Dr. Dym & our Vet Team
While efforts are made to answer all questions as quickly as possible, if an immediate answer is required or if your pet is in need of urgent or emergency care, contact your pet's veterinarian immediately.
Submit Your Question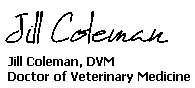 Question:
I have used Denamarin but not available Any other suggestions ?
Answer:
Denamarin is a combination of an anti oxidant called (1) SAMe, which can be found online and in stores, and (2) marin, the active ingredient in milk thistle, which can as well.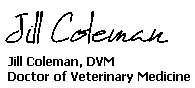 Question:
8 year old pug health developed IRM ( sards) last thursday 10 days ago ( tests confirmed) blood work down all normal but alt high at 200 appetite well drinking well no issues with anything just about 90 percent blood vet prescribed 5 mg Prednisone 20 mg Leflunomide eyes sight about 80 percent blind but adjusting well any advice thoughts actions i should look at thank you Gary
Answer:
We, regular veterinarians in private practice, don't see SARDs very often at all so working with your local veterinary ophthalmologist might be the best option, especially with that elevated ALT.
Topic
Dog elevated ALP and seizures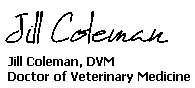 Question:
Can I give my dog Denosyl and Cholodin at the same time?My male cairn terrier is 13 years old and has elevated ALP and seizures. He takes Keppra and prednisone.
Answer:
That's probably fine BUT definitely check with your veterinarian (who has access to all of his bloodwork, etc.) before doing that.
Topic
High Liver Enzymes & Enlarged Liver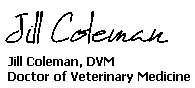 Question:
My adult husky has been on Denamarin for the past 3 years and her liver enzymes continue to increase. She now has an enlarged liver. What should I do? Are there any ways to find vets who specialize in liver treatment?
Answer:
Oh yes, definitely - ask for a referral from your veterinarian (that has all of her records) to an internal medicine specialist near you. More tests to determine why the liver enzymes are rising are definitely indicated if they are continuing to rise.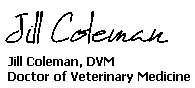 Question:
Hello,... As usual, checked here first, then all the other pet supply sites..Denamarin seems to be out of stock everywhere...is there an alternate brand with the same ingredients? This product has saved our Labradoodle! Her blood tests for her liver have dramatically improved, so we don't want to run out! thank you!
Answer:
Denamarin has 2 active ingredients, so you may have to purchase them separately: S-Adenosylmethionine (or Sam-E) and Silybin A+B (milk thistle). This product contains Sam-E: (https://www.1800petmeds.com/Denosyl-prod10434.html)
Topic
Liver Shunt in Yorkie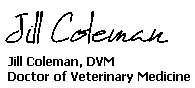 Question:
Hello, I have a 6 year old female yorkie with liver shunt. She has never handled vaccines well. They seem to make her very lethargic. We have controlled her symptoms with dietary restrictions (no protein). To my question, what can i use on her for tick and flea control that won't exacerbate her symptoms. We don't have fleas but the ticks are awful this year. We have treated the yard.
Answer:
Nexgard and Bravecto seem to be working the best this year, so call and speak directly with those manufacturer's veterinarian about exact safety with a liver shunt.
Topic
Liver enzymes slightly elevated in female 8 yr-old cat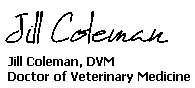 Question:
is there a particular food or treat for liver support?
Answer:
Yes - Science Diet makes one - here is a link to read about it: https://www.hillspet.co.uk/cat-food/pd-feline-prescription-diet-ld-dry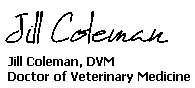 Question:
What causes extremely high liver values
Answer:
Here is a link to our article about liver disease and there is a section that lists the causes - there are many: https://www.1800petmeds.com/education/liver-disease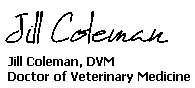 Question:
I have a miniature dachshund that has been diagnosed with stunted liver. We have her on a special diet prescription hills science LD she has been doing very well but she has days that she's not eat and is very listless I don't know that it's because she is tired of the food or just a bad day so my question is is there something that won't hurt her liver that I could feed her I know I cannot give her chicken or any meat because it almost killed her when I didI was wondering if oatmeal would be harmful to her liver in small amounts just to give her some strength
Answer:
It depends on the severeity of her case so consult your veterinarian, who has access to all of her blood work, etc., for the best advice. It is probably ideal to stick with the L/D. Try canned if haven't already. Then try warming the canned a little to see if that helps.
Topic
Nails grow way too fast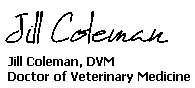 Question:
Is there a medication that I can get for my older 30 lb dog I am taped out on vet visits right now.
Answer:
I can't tell what you are asking: For his/her nails? or liver? For nails, No - walking on pavement daily may help. For liver disease For liver issues, try Denamarin. Here is a link if you would like to read about it: https://www.1800petmeds.com/Denamarin+Tablets+-prod11008.html
Topic
Senior Dog with Liver Failure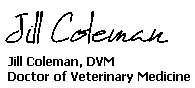 Question:
What medications would you prescribe for my 17 yro Shitz-Shu who was diagnosed with numbers around 4000 from liver test. Vet said this is liver failure and needed more attention at hospital. I decided to bring him home and looking for holistic recommendations to help him...Thistle Milk looks like a possibility. Thank you.
Answer:
Yes, milk thistle and SAM-e are usually 2 things we start them on - both are found in this product called Denamarin which is a chewable formulated for them: https://www.1800petmeds.com/Denamarin+Tablets+-prod11008.html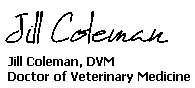 Question:
We are doing bloodwork but vet suspects liver issues. Recommended Hills L/D which is no longer available. What other food replaces it? I called Hills and they had no replacement.
Answer:
I was unaware that Hill's L/D wasn't available, but there are 2 other precription liver diets: Royal Canin makes a liver diet: https://www.royalcanin.com/au/dogs/products/vet-products/hepatic-dry So does Purina: https://www.purina.co.uk/proplan/dog-food/veterinary-diets-hepatic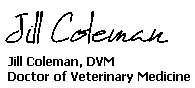 Question:
13 year old cat very friendly has been diagnosed with liver disease. Has quit eating. Might eat a piece of food at most. Has lost over 1/2 of body weight. Has become congested and eyes seem to run. Sleeps a lot but still purrs. Vet gave an appetite stimulate and some type of steroid drop for eyes. You can see the yellowing of the eyes. Cat does not seem to be in pain. Is there any supplement or food the you would recommend. Thanks
Answer:
Having your veterinarian place a feeding tube is usually ideal for these cats - you can rarely get enough calories into them otherwise but I would really need to see her bloodwork, x-rays and ultrasound to be able to tell exactly what is going on with her liver to be able to make any other recommendations so consult your veterinarian for the best advice and ask them about a feeding tube.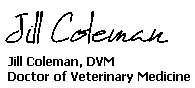 Question:
We have a 12 year old shepherd husky mix, female. She has tested with elevated liver enzymes and had four seizures within 5 months. She doesn't seem to have all fathers symptoms of liver disease. She has a very healthy appetite, she still goes outside to go to the bathroom and her bowel movements are healthy. She has no jaundice and her belly swelling is questionable because she is such a good eater and has always had a ponch belly. She is lethargic and seems to have intermittent vision issues. She also seems to have hepatic encephalopathy. She paces around the house and in the yard.. She is no longer social. Can this really be from the liver? Or could something else be going on? She also has some sludge in her gall bladder. We are feeding her Hills l/d and supplementing with Denmarin. She is also on Keppra. I just want to be certain we are treating the correct thing. Our vet is of the opinion it is just liver. Are there any other diseases that could cause her symptoms? Thank you so much.
Answer:
You can attribute all of those clinical signs to liver disease. I would really need to see her blood work, x-rays, ultrasound, etc. to really give you any more useful advice.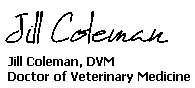 Question:
Hello, My 13 year old cat suddenly starting eating less and less each day until 3 days has passed with only water and starting to vomit yellow foam. I took him to the vet and did blood test that resulted in some low results in the following: ALP 5 - CA 4.0 - Phos 3.3 He then gave my cat 1 antibiotic injection and 1 anti vomiting injection and 1 injection of vitamins for the liver on August 3rd. Until August 6th my cat hasn't eaten anything and threw up yellow foam 5 times over the range of 5 hours, so I took him again to another vet on duty in the same clinic and he informed me that his liver is weak and affecting the kidneys who he noticed they are very small when he examined them with his hands. He gave him 1 injection for anti vomiting and told me to give him 1 pill of cystone medicine for 30 days and prescribed me drops to add to the water for his liver and ensure i force give him water through a 20Ml needle 3 times a day For 7 days which I have been doing. I just got the cystone pills delivered and my cat is feeling great now but has not yet produced stool. I feel hesitant giving him cystone because I am reading it is for kidney stones. The vet said it well flush and cleanse his kidneys to make them stronger due to his age. Should I give him 1 cystone pill for 30 days as directed?
Answer:
I don't know of a cystone product that has been approved for usage in cats, so I can't really advise you one way or another. Consult the veterinarian that prescribed the medication and/or call the manufacturer of the medication.