Ask the Vet About Hypothyroidism
Ask the Vet

Back to results
Enter Your Information
All fields are required
While efforts are made to answer all questions as quickly as possible, if an immediate answer is required or if your pet is in need of urgent or emergency care, contact your pet's veterinarian immediately.
Ask the Vet

Thank you! Your question has been submitted.
You will receive an answer from Dr. Lindsay and our vet/tech team as soon as possible, usually the same day.
All answers are provided for informational or educational purposes only, and are intended to be a supplement to, and not a substitute for, the expertise and professional judgment of your pet's veterinarian.
It may be necessary to consult your pet's veterinarian regarding the applicability of any opinions or recommendations with respect to your pet's symptoms or medical condition.
Close
Ask the Vet

Oops! Your question has not been submitted.
An error has occurred, please reload the page and try again.
Close
Ask the Vet

Got questions? Ask Dr. Lindsay & our Vet Team:
While efforts are made to answer all questions as quickly as possible, if an immediate answer is required or if your pet is in need of urgent or emergency care, contact your pet's veterinarian immediately.
Do these answer your question?
Have another question, or can't find your answer?
Submit your question
We're Sorry!
There is no answer related to your question
Can't find your answer?
Submit your question
Back
Ask the Vet
Got questions? Ask Dr. Lindsay & our Vet Team
While efforts are made to answer all questions as quickly as possible, if an immediate answer is required or if your pet is in need of urgent or emergency care, contact your pet's veterinarian immediately.
Submit Your Question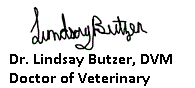 Question:
What can I do when my cat is in heat
Answer:
Hey! There is not alot you can do but wait. Then you should spay your cat if you are not breeding her because she will keep going into heat. I hope this helped! Dr. Lindsay Butzer I made an entertaining video on why cats howl when in heat here it is below to learn more: https://www.youtube.com/watch?v=xvaib54GGXc&t=38s
Topic
Tempoary alternative meication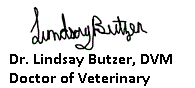 Question:
Can you please tell me what over the counter product you woud recomend for hypothyroidism my vet moved away and left me with no refills for my dog I can not get my dog in to see another vet for 2 months ? She currently takes levothyroxine
Answer:
I'm sorry to say that there are no over-the-counter products that really help hypothyroidism. Whoever wrote our article about hypothyroidism states: "Some dogs benefit from homeopathic remedies for hypothyroid disease, which can include kelp and seaweeds because they are natural sources of iodine. Alfalfa, parsley, fennel, oats, the B Vitamins, Vitamin A—especially from cod liver oil—and Vitamin C can be helpful. If the immune system is sluggish, pets benefit from Omega fatty acids such as Super Pure Omega 3." But these should not be used to replace the primary medication, which would be "levothyroxine".
Topic
Thyrosin vs thyro-tabs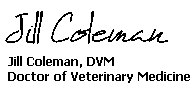 Question:
Our dog has been prescribed Thyrosin .3mg for hypothyroidism. I have found thyro-tabs cost much less. Other than the price, Is there a difference between the two medications?
Answer:
Check the active ingredient - if it is "Levothyroxine", which it should be, they are the same if the milligram is the same.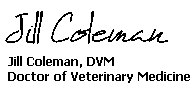 Question:
Good afternoon, we recently filled our dogs prescription through 1-800-PetMeds for Thyro-Tabs. I am concerned about the dosing of the medication and wanted to get advice. Our dog weighs 80lb and was given Thyro-Tab 0.7mg twice daily (1.4mg/day). From my understanding of the package insert, the dose should be initiated at 0.1 mg/10 lb per day. After less than a week of being on the higher dose, he is exhibiting symptoms that I feel are related to the high dose- panting, excessive urination, excessive thirst, rapid heart rate. Could you please let me know your thoughts on this dosage? Thank you!
Answer:
From our website: "The usual dose in dogs is 0.1 mg per 10 lbs of body weight given TWICE a day" so he is getting slightly LESS than his actual dosage, which is where we often start them but it depends on his bloodwork and symptoms so consult your veterinarian for the best advice about his dosage because s/he has access to all of that information. BUT, if he continues with those symptoms, all dogs are individuals and have different severity of disease, so he may need a lower dosage.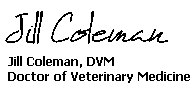 Question:
How to know if my dogs on too much medicine. Until I can get him to the vet
Answer:
If he is taking medication for hypothyroidism: You can't really tell without a blood test, but in general, they will lose weight very rapidly and pant excessively if the dosage is a little too high.
Topic
Cat methimazole t4 too low on. Methamazole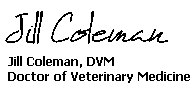 Question:
11 year old Cat's t4 level has dropped to .04 from 11.4 on 5mg methamazole 2x daily over past year & she's started loosing weight recently. Vet suggests cutting methamazole dosage to 2.5 2x daily. Retest in 3 weeks. My thought is stop dosage for 3 weeks. Thoughts?
Answer:
Oh no, if she was definitively diagnosed as hyperthyroid to begin with, you would not want to stop it abruptly like that. I would really need to see all of her bloodwork to properly advise you though so your veterinarian is the best one to discuss that with.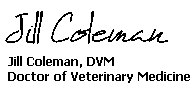 Question:
Do I need to have my pet checked for refills on this medication ? I am out and she is already starting to have skin issues, plus I am disabled and have little money to get her and my male checked. If you are a vet and know how serious this is for her can you not write it?
Answer:
No, legally in veterinary medicine, a face-to-face meeting has to occur to be able to write a prescription. Call or email the veterinarian that saw her last and let them know your financial constraints and see if they can work with you.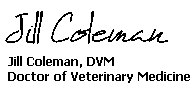 Question:
My dog is on dexamethasone, she also has an under active thyroid which she takes medicine for. I was told that dexamethasone could interfere with thyroid test results. My question is, can dexamethasone interfere with the thyroid function? Is it possible for her thyroid to become over active with even being on her thyroid medication?
Answer:
It really depends on the dosage and how much your dog weighs. In general, at a relatively low dosage, it won't affect the thyroid - it will affect the adrenal gland and testing associated with the adrenal gland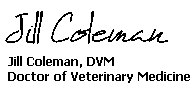 Question:
I have a Cavalier King Charles Spaniel, 8 yrs.old, female and she has been diagnosed with hypothyroidism and prescribed 0.3 mg of levothyroxine twice a day. She drinks a lot of water (always has) and weighs about 20 lbs. very active and eats well. Never been overweight. Do I give her a morning pill and wait for a half an hour to feed her like humans and if I give her the second pill at evening, do I give it to her about a half an hour after her meal time or with a meal? She has a skin disease which started this process and I have medicated shampoo for her to be bathed in. She has been on medication for 2 months now and I was not told when to give her the medication, but assumed it was like my thyroid situation but I only take a morning pill. Need clarification please. Thank you.
Answer:
With or without food doesn't seem to matter for them with thyroid medication - you can check with the manufacturer of your specific brand to be 100% sure.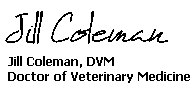 Question:
We cant get her in the vehicle because medical reasons can we get thyroid medication online
Answer:
In veterinary medicine, a veterinarian that has met her in person will have to approve the prescription, so call or email her veterinarian - most have some kind of delivery system or carry out service where you could just pick it up or they can send us a prescription and we will send it to you, so lots of options right now because of the coronavirus.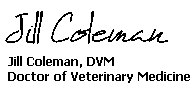 Question:
My dog has been on thyroid meds for 6 wks, bloodwork was checked after one month and levels are good. He seems to be responding well, loosing some needed weight, is generally happier. When will the excessive dander stop?
Answer:
That will take a few more weeks. Consider adding some Omega 3 fatty acids to his diet to help with the dander, like this product: https://www.1800petmeds.com/Welactin+Omega+3+Canine-prod11837.html
Topic
seizures or fainting episodes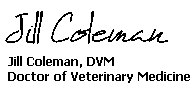 Question:
My pug was diagnosed in August with low thyroid and was put on Levothyroxine. Recently, she started having these episodes, we weren't sure if she was fainting or if it was a seizure. She acts totally fine after the episode has happened. We took her to our vet, he did an x-ray and everything looked good, he detected maybe a slight murmur. We had an ultrasound and EKG done at a different vet, there was a mild enlargement of the right ventricle didn't seem concerned. There was also a low grade electrical block so want to follow up with a 24 hour holter/monitor. We have been waiting to get to our vet, they haven't reviewed yet, which has been now almost a week. This morning she had another episode, this time to us, looked like a seizure. So we think that is what has been happening all along. I am bringing her to my vet tomorrow, hopefully. Looking at her bloodwork, the other vet also noticed her liver enzymes were elevated back in August, so recommend more blood work to be done. Do you think the seizures are related to the liver? Or do you think it is related to her heart?
Answer:
That's impossible for me to really guess but, yes, repeating the blood work will tell you about the liver and the Holter monitor will probably tell you about the heart.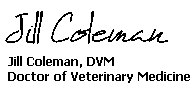 Question:
My pets dosage is 200MCG on her prescription bottle but, I don't see that as an available dosage on the website. What dosage is comparable to what I need to give her?
Answer:
I don't know what medication you are referring to but most medication for hypothyroidism (that's the category you chose) is measured in mg = milligrams like this product: https://www.1800petmeds.com/Levothyroxine+Sodium+Tablets+%28Thyro+Tabs%29-prod12031.html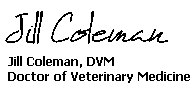 Answer:
A TSH with a T-4 is ideal. Here is a good article, written by another veterinarian, from a site that I trust, about hypothyroidism: https://veterinarypartner.vin.com/default.aspx?pid=19239&id=4952004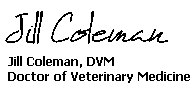 Question:
Is there anything that can relieve the panting my dog experiences frequently from his thyroid disease?
Answer:
Have his thyroid levels checked - he may be taking a little bit too much of the supplement - that is the most common reason they will pant, but there are other reasons as well, so having your veterinarian check him out when they run those blood levels is ideal as well.