Ask the Vet About Hyperthyroidism in Cats
Ask the Vet About Hyperthyroidism in Cats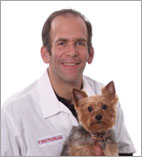 As a practicing veterinarian, Dr. Dym has over 19 years of experience and dedication to enhancing the overall health and well-being of pets. His commitment and passion for pet health continuously drives him to learn more about the art and science of homeopathy through ongoing training and education.
Submit Your Question
Category:
Hyperthyroidism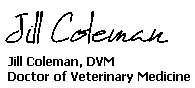 Question:Do you have a medication called ( Methimazole) 50mglml transdermal gel if so what is the cost and do you take CareCredit MasterCard thank you Kathy
Answer:Yes, here is a link to read about it, with the price: https://www.1800petmeds.com/Methimazole+Compounded+-prod90110.html As far as CareCredit, you will have to ask Customer Service about that - here is their contact information: Toll Free Number (Call or Text) 1-800-PetMeds® (1-800-738-6337) Email Address customerservice@1800petmeds.com
Category:
Hyperthyroidism
Topic:
Hyperthyroidism and seizure connection?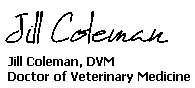 Question:My 12 year old cat has been on Methimazole (1/2 pill 2 x day) for almost a year and has been doing great on it. Before being diagnosed she had what we thought was a seizure. None since being on the meds until today. is there any connection?
Answer:Seizures are not a common clinical sign with hyperthyroidism, but it is certainly possible as the thyroid gland affects the entire body and since the medication to regulate her seems to help.
Category:
Hyperthyroidism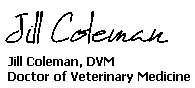 Question:Is kenalog safe to give cats with hyperthyroidism?
Answer:It is not necessarily contraindicated, but I would really need to see your cat's blood work and know exactly what medications s/he is on to know whether it was ideal for your cat so consult your veterinarian for the best advice.
Category:
Hyperthyroidism
Topic:
getting Methimazole tablets into my 16 year old cat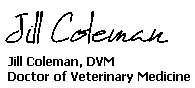 Question:My cat is a very picky eater. She only eats pate but is not consistent in what flavor or brand she will accept for that meal. She walks around howling for food 24 hours a day but only eats a few bites and walks away. I crush Methimazole tablets in food but 95% of time won't eat it.
Answer:Here is a link to our (1) chewable (2) topical - transdermal and (3) liquid preparations of methimazole: https://www.1800petmeds.com/Methimazole+Compounded+-prod90110.html
Category:
Hyperthyroidism
Topic:
Can I feed My Cat This?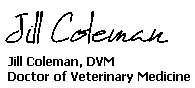 Question:My cat is a 9 year old feline, she has suddenly developed a various appetite but has not gained any weight, we took to her to the vet he ran a lot of tests and found nothing wrong. Could their be a reason why she l suddenly in creased her appetite. Thank You Valerie
Answer:Hyperthyroidism is a possibility - this wouldn't show up on routine blood work (CBC/profile) so ask your veterinarian about this if he continues to eat so much and/or if he starts to lose weight.
Category:
Hyperthyroidism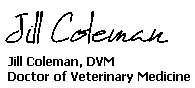 Question:I currently give our cat 1/2 a pill twice a day of 5mg Methimazole. We will be away and I?m trying to figure out an easier way for someone else to give my cat her medicine. Is the compound a liquid I squirt in her mouth or put on her food? Is it better than the transdermal? Thank you
Answer:You can get chewable, liquid or transdermal. I prefer the chewable or liquid - I just have better success regulating my patients but, of course, it needs to be swallowed. Here is a link that shows the different compounding options: https://www.1800petmeds.com/Methimazole+Compounded+-prod90110.html
Category:
Hyperthyroidism
Topic:
Cat with thyroid problems on meds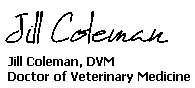 Question:What do you recommend as the BEST FOOD for her situation. New rescue, way underweight, shabby appearance
Answer:Getting her hyperthyroidism under control is more important that the kind of food she eats - really just any high quality food for senior cats. There is so much competition in pet food nowadays, our pets eat much healthier than we do, for sure, so there are many options. The big 4 food companies police each other so carefully, I lean toward their food because I know it has been heavily scrutinized: Royal Canin, Science Diet, Purina, and Blue Buffalo.
Category:
Hyperthyroidism
Topic:
Going on vacation....giving meds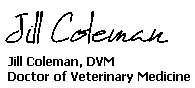 Question:My cat is taking a pill daily for hyperthyroidism. We are planning a vacation and will not be able to take our cat with us. Is it ok to skip the pill for 10 days? She has been on the med for about 1.5 months and we do not have anyone that can give it to her daily or afford to board her. This may be a determining factor if we can go on vacation. Also, she has responded well to the pill and is gaining weight and acting normal. Not sick or acting strange.
Answer:Your veterinarian is definitely the best one to ask because s/he has access to her blood work (and her) so knows the severity of your case better. Missing 10 days is not ideal though, in general.
Category:
Hyperthyroidism
Topic:
Side effects of Methimazole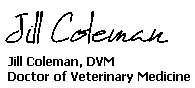 Question:Is it normal for a cat to vomit frequently from the condition or medication? And do they somewhat drool at times?
Answer:I don't really know what you are asking exactly : frequent vomiting is never really normal. Hyperthyroid cats will vomit until they are well controlled. Methimazole usually doesn't cause vomiting.
Category:
Hyperthyroidism
Topic:
What should I know?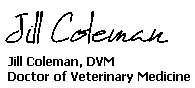 Question:How did my cat get hyperthyroidism. He is on medication twice a day. Is there anything more I should do? He is on trans-dermal as he is very difficult to pill.
Answer:We don't know why some cats get it. The medication twice daily is usually all they need. Here is a good article about hyperthyroidism, written by another veterinarian, from a site that I trust: https://veterinarypartner.vin.com/default.aspx?pid=19239&id=4951398
Category:
Hyperthyroidism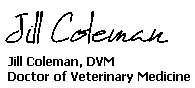 Question:I just began fostering an 8-year female cat with hyperthyroidism. She is currently taking methimazole and seems to be doing well. However, her coat is shabby and foul smelling. Is it ok to give her baths? Will this help and if so, how often should I do it? Will this go away on its own as she continues her treatment?
Answer:Contact your veterinarian for the best advice but is she is stabilized on her medication and doing well, eating well, it should be fine to bathe her. It may help but it will probably just be a matter of getting her underlying problems under control.
Category:
Hyperthyroidism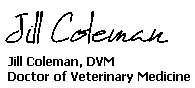 Question:I would like to purchase a supplement for Pumpkin due to his hyperthyroidism. He is doing well on Methimazole except he seems sluggish and frequently lays down after walking very far. I cannot give him power because I have many other cats and I free feed. His appetite is good and coat is good except that he occasionally rips out fur on his back. Pumpkin is an older cat, 8 years +. What would you recommend?
Answer:The first supplement I would try would be omega 3 fatty acids, like this product: https://www.1800petmeds.com/Super+Pure+Omega+3+-prod10910.html Opening the capsule and squeezing just a little on dry food is usually very palatable for cats since it is fish oil.
Category:
Hyperthyroidism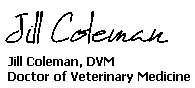 Question:My 5 year old spayed lhasapoo who is a very picky eater and eats boiled chicken breast and lamb along with wet dog food has a thyroid level of 4.4. Which is 4 points over. I know it?s rare for a dog to have hyperthyroidism. I don?t see and don?t feel lumps in her throat. Her vet asked if she is eating chicken neck but she isn?t. What can this be?
Answer:Right, that is probably some kind of lab error or weird normal variation for her. I would just retest her in a few months. Sending blood to Michigan State (they are the thyroid gurus) would be more expensive but that is an option as well.
Category:
Hyperthyroidism
Topic:
Radio-iodine procedure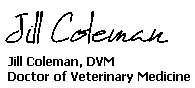 Question:Hello, is the radio-iodine procedure a good choice for an older cat? We don't know her true age though since we adopted her from a shelter.
Answer:Yes it usually is - daily or twice daily methimazole works nicely for some cats as well. Whether one or the other is right for your cat depends on may variables so speak with your veterinarian about the pros and cons. Here is a good article, written by another veterinarian, from a site that I trust about treatment options: https://veterinarypartner.vin.com/default.aspx?pid=19239&id=4951397
Category:
Hyperthyroidism
Topic:
Methamizole dosing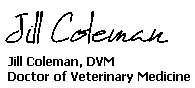 Question:Our vet said we can?t give our cat a whole methimozole chewy at one meal, but must divide into two doses. We cut it into small pieces and mix into can of wet food, so wouldn?t that slow uptake enough that he wouldn?t get too much too fast with whole chewy?
Answer:I don't know exactly what you are asking - like, if he grazes on his food evenly the entire day, then yes, that would be fine but if he eats the whole tablet in around an hour, then No - it sounds like he needs 1/2 in the am and 1/2 in the pm, not all at once. This is a much better question for your veterinarian that has seen him and his blood levels.