Ask the Vet About Hyperthyroidism in Cats
Ask the Vet
Back to results
Enter Your Information
All fields are required
While efforts are made to answer all questions as quickly as possible, if an immediate answer is required or if your pet is in need of urgent or emergency care, contact your pet's veterinarian immediately.
Ask the Vet
Thank you! Your question has been submitted.
You will receive an answer from Dr. Lindsay and our vet/tech team as soon as possible, usually the same day.
All answers are provided for informational or educational purposes only, and are intended to be a supplement to, and not a substitute for, the expertise and professional judgment of your pet's veterinarian.
It may be necessary to consult your pet's veterinarian regarding the applicability of any opinions or recommendations with respect to your pet's symptoms or medical condition.
Close
Ask the Vet
Oops! Your question has not been submitted.
An error has occurred, please reload the page and try again.
Close
Ask the Vet
Got questions? Ask Dr. Lindsay & our Vet Team:
While efforts are made to answer all questions as quickly as possible, if an immediate answer is required or if your pet is in need of urgent or emergency care, contact your pet's veterinarian immediately.
Do these answer your question?
Have another question, or can't find your answer?
Submit your question
We're Sorry!
There is no answer related to your question
Can't find your answer?
Submit your question
Back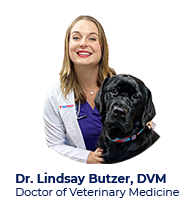 Ask the Vet
Got questions? Ask Dr. Lindsay & our Vet Team
While efforts are made to answer all questions as quickly as possible, if an immediate answer is required or if your pet is in need of urgent or emergency care, contact your pet's veterinarian immediately.
Submit Your Question
Topic
Irritation in ears after topical methimazole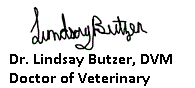 Question:
My cat has been on oral methimazole in his food for quite a while until we realized our other cat was getting into his food. We just switched to transdermal ointment in the ears and after the 2nd application I noticed his ears were very red and hot to the touch. I haven't noticed him scratching or pawing at his ears. He doesn't seem to be bothered but I'm concerned as this doesn't seem right. Is this a temporary irritation that will go away once he gets used to it?
Answer:
Hey! He might have a sensitivity to an ingredient in the transdermal medication! If it continues to happen, you will probably need to switch him back to an oral medication or possibly see if your vet could order a transdermal from a different manufacturer! -Dr. Lindsay Butzer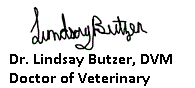 Question:
What is preferred safer method to treat hyperthyroid in 19 yr old kitty felimazole pill or transdermal? Are they equally safe for long term use. No issues on blwork so far using pills method felimazole pills or transdermal
Answer:
Hey! Most of my clients with older cats like to use the transdermal ointment on the ear. It is also known in the literature that once a cat is diagnosed Hyperthyroidism, unless they get the Radiation treatment to destroy the entire thyroid gland, their lifespan is 2 - 3 years on medication. With this in mind, I would choose whatever method is more comfortable for your cat. If you have to fight your cat to give pills then do transdermal. Transdermal also works just as effectively. I hope this helps! Dr. Lindsay Butzer
Topic
Prescription treatment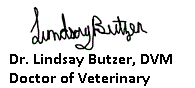 Question:
My 13 yr old female cat has hyperthyroidism. Diagnosed by her symptoms. Can you prescribe the special food and the pills?
Answer:
Hey! Yes we can but you need to get a Veterinary appointment online at Vetster.com and chat with a vet there and they can then prescribe you things over the internet and the medication and food will be shipped to you from Petmeds.com. I hope this helped! Dr. Lindsay Butzer
Topic
New onset Seizures and hunger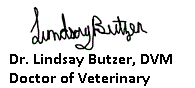 Question:
My 17 yr old cat has started being hungry all the time. He is also grooming himself more and has more hair balls. He seems to be coughing a day or 2 then if I don't put hair all ointment on him which he hates he'll have hairball every 4 days. Over the past 6-8 months he's been itching himself harder when cleaning himself which seems nonstop at this point. He has scratch abrasions on his back and shoulders. I've tried changing food to derm sensitive food -no help, adding wet food which he loves and it slowed down hairballs but not the constant cleaning. I tired Claritin from my vet. Helped a little maybe 20% less scratching and cleaning. I even tried Prozac compounded to a cat treat from my vet. He has started walking through the house at nigh wailing until I wake up and bring him to bed. He drags our cloths to the door crying if we go out more than an hour. Then 3weeks ago he was sleeping on my lap woke up like he was fighting all muscles contracting even his face and he pooped my lap. This lasted 5-8 we. The. He was groggy, confused, walking like he's drunk for about an 1-2hrs. He just kept walking around the house and would not settle. Then he was tired sleeping for 2nd half of the day. The. Back to normal (still obsessive cleaning biting scratching himself). Then 6 days later he did it again. Woke up from a nap seized then fell out of bed. Then just now he did it a third time but shorter duration and he went to sleep instead of walking around crying and confused. Could he have hyperthyroidism causing itchy skin, increased appetite and triggering seizures? Between these episodes he is fine for a week. Currently he eats science diet indoor cat, wet food fancy feast gravy and science diet hair all, treats are hair all reducing green eye in salmon or tuna. He is 90% indoor cat but likes to go outside rather than the litter box so I just stand at the door and wait for him to come back in. I have a dog who's fine. No recent changes to family, foods, no contact with other cats. Up to date on shots. Flea control is brushing with a comb to see if there are any and there's not. Live on a golf course and since moving here 4years ago they haven't needed flea stuff. We use a water fountain machine for water that I clean daily. We have new cleaners for the last 4-6mos not sure what they use on the floors. Last vet visit said he looks much younger than his age and he has some dental plaque but looks amazing white teeth for his advanced age. They mentioned muscle wasting around his spine. But he eats 2 cans of wet food and about 3/4 cup cat food a day plus greens treats like 10-20 a day. Is this cancer? Hyperthyroidism or some other feline issue causing these symptoms? vet visit in 5days set up.
Answer:
The increased appetite does sound like hyperthyroidism, which is fairly easy to treat, so definitely take him on in to get some bloodwork done - this is the only way to know for sure. His skin lesions are probably something else - allergies are most common. Flea allergies are common. Not seeing fleas doesn't mean that one bit him (even days or weeks ago) and he groomed it off quickly, so with skin lesions like that, in a cat, I'd definitely get him back on flea control, even if you aren't seeing fleas.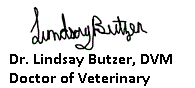 Question:
My 15 year old cat was just diagnosed with hyperthyroidism. Went in for a UTI… through blood testing, I found out she had hyperthyroidism. They put her on Methimazole 5 mg. She is so lethargic, and very nauseous or cramping. More leaning towards nauseous. She is so miserable that I can't give her the meds. I did it for 3 days and my cat looks as though she is going to die (That is not rhetorical). She is drinking, trying to eat, urinating and defecating. Is there an anti nausea med that I can give her or……??? Could really use some advice. Thank you.🙏🏼
Answer:
I would really have your local veterinarian recheck her and give her injectable anti-nausea medication. Nothing over-the-counter works very well at all for cats. Sorry!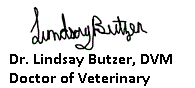 Question:
My cats been diagnosed with hyperthyroidism. He's taking generic methimazole and has become very lethargic. He's very weak. My vet says he's going through some type of detox/withdrawal from having his thyroid level going from high to the normal level now. Is this true?
Answer:
Possibly, but this is usually not super noticable by the client (and shouldn't be described as "very lethargic" or "very weak") so I would have them run some bloodwork to see if his levels are gettign too low or if something else is going on.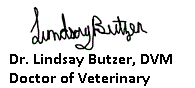 Question:
Need some answers!
Answer:
I don't see your question. Feel free to resubmit another question if you still need help.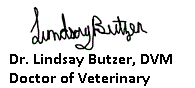 Question:
Our cat requires a cream (Methimazole 2.5MG) for a thyroid problem. The instructions say NOT to get the cream on your skin. Years ago my thyroid was irradiated, essentially I have no thyroid. Can the cream still have an effect if it gets on my skin? Thanks!
Answer:
Yes, you can still absorb it through your skin and it can adversely affect your thyroid levels.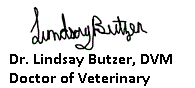 Question:
13 yr old cat very bony despite great appetite and energy
Answer:
Yes, you categorized your question correctly because that does sound like hyperthyroidism, which is easy to diagnosis with a quick blood test at your veterinarian and pretty cheap and easy to control with medication. Here is a link to an article about hyperthyroidism and treatment options: https://www.1800petmeds.com/education/hyperthyroidism-cat-12.html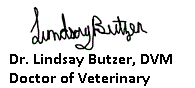 Question:
Her prescription is on file. Why is she now urinating copious amounts? Is her prescription too much or too little? She doesn't play much now. Her balance is way off, and she cannot focus easily. I'm very worried her medication may be off.
Answer:
Definitely have your veterinarian recheck her and run some blood work to check her thyroid and her kidneys.
Topic
Skin irritation in ears; needing to clean inside of ears, soothing irritated inside of ear skin.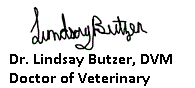 Question:
My now 19 year old cat has been treated for hyperthyroidism with transdermal Methimazole for over 3 years now, and her ears are starting to show it. The skin on the inside of her ears gets so red, and her ears get so warm, and she scratches at them. What would work to clean/flush out her ears, to wash off the dried Methimazole, to apply to the irritated area to soothe her skin?
Answer:
I would really need to see her ears to be able to recommend something. If it's really irritated, Zymox Otic with hydrocortisone may help - here is a link to that: https://www.1800petmeds.com/Zymox+Otic+Enzymatic+Solution+with+Hydrocortisone-prod10622.html. If they just need cleaning, Epi-Otic Advancced is my favorite cleaner: https://www.1800petmeds.com/Epi+Otic+Advanced+Ear+Cleanser-prod11109.html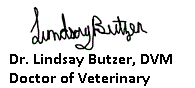 Question:
Is this medication can be purchased with you
Answer:
I need to know exactly what medication you are looking for. You categorized this question under hyperthyroidism and that is an extremely rare disorder in dogs. (Hypothyroidism is much more common in dogs.) Or do you have a cat? (In which case, hyperthyroidism is much more common.) Feel free to submit another question if you still need help.
Topic
She was just diagnosed and I have questions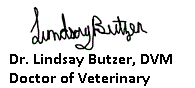 Question:
Do you carry the twist-a-dose applicator for putting methimazole (sp?) gel in my cat's ear? Or something like it, where it gives the correct dose automatically?
Answer:
We do carry the transdermal methimazole if that is what you are looking for, see this page: https://www.1800petmeds.com/Methimazole+Compounded+-prod90110.html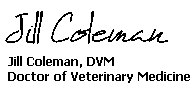 Question:
I have a prescription from my vet & I'm wondering how to get the information to you.
Answer:
It depends on what medication you are trying to order. since you filed the question under "hyperthyroidism", I'm going to guess that you are looking for methimazole, so here is a direct link to the order the product: https://www.1800petmeds.com/Methimazole-prod10491.html
Topic
Final stages of hyperthyroidism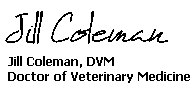 Question:
My cat was estimated to be 6 years old when I adopted him from a shelter and shortly afterwards he was diagnosed with hyperthyroidism. He's now 11 years old. We tried methimazole first but he would vomit it up shortly after administering it. Vet switched him over to Hill's prescription diet dry food y/d which worked for a while but with vomiting that worsened over time. The whole time he had very loose, watery stools. Switched to the Hill's y/d can food. The vomiting slowed for a while then became more frequent again. Stools continued to be loose. It was getting so bad that he was sick daily. He'd howl and vomit, and try unsuccessfully to make it to his litterbox. I could tell he was in pain and distress. I suspect he has IBD as well. He has gone from a healthy 12 lbs when I adopted him, to less than 8 lbs. He is so skinny his bones are protruding, and he sleeps all the time. My last desperate attempt to help him was to give him a raw food diet consising of organic chicken thighs, hearts, liver, and supplements recommended by a holistic vet. He did amazingly well at first. Solid stools, no more vomiting, and became playful and energetic. Sadly, this only lasted about a week. It's been 3 days now and he hasn't eaten. I'm out of ideas and cannot afford the radiodine treatment that could potentially cure him. I guess I need to know when it's time for me to let him go - to have him euthanized.
Answer:
It does sound like he has more than one problem (possibly IBD with hyperthyroidism) - maybe the diet helped the IBD but it sounds like the hyperthyroidism is totally uncontrolled if he isn't on any methimazole. Ask your veterinarian about transdermal methimazole.