Ask the Vet About Heartworms in Dogs and Cats
Ask the Vet About Heartworms in Dogs and Cats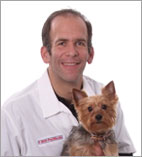 As a practicing veterinarian, Dr. Dym has over 19 years of experience and dedication to enhancing the overall health and well-being of pets. His commitment and passion for pet health continuously drives him to learn more about the art and science of homeopathy through ongoing training and education.
Submit Your Question
Category:
Heartworm Disease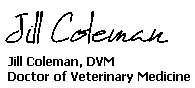 Question:My dog is on heartgard plus due to having heart worms but now has ended up with fleas. What is the best flea preventative that he can safely take along with the heartgard plus
Answer:Either Nexgard or Bravecto pair nicely with Heartgard & control fleas and ticks really well. (My own dog takes Heartgard & Nexgard)
Category:
Heartworm Disease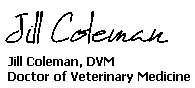 Question:My dog is taking Prednisone and doxycycline for heartworm. Can he use frontline for fleas and ticks? Thank you!
Answer:Yes - that is fine.
Category:
Heartworm Disease
Topic:
Question About Starting Preventative Heartworm Medication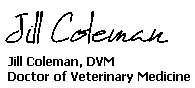 Question:I'll be moving from Southern California to South Carolina in July. 3 months from now. I have an 80lb(ish) Shepherd mix and a 20lb(ish) chi mix. How long before I move should I start them on preventative heart worm medication? Would you recommend the yearly injection that I have heard about? And do you think they also need flea and tick preventative as well? Never had fleas here or ticks but not sure about South Carolina. Thank you.
Answer:I live and work in Georgia and South Carolina so yes, you will need flea and tick protection (Nexgard and Bravecto are working well this year). Just start the heartworm preventative the day you arrive and give it monthly year round. (The veterinary parasitologist actually recommend that in California as well but yes, there is no where near the risk out there. Here it is almost a given that they will eventually test positive if they don't take preventative for any extended period of time.)
Category:
Heartworm Disease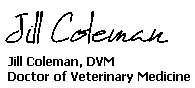 Question:I use Sherwood animal clinic in Beaumont to dew to covid I have not been able to get another six months supply of heart gard 50 to 100 pound for dogs can I just order them through here
Answer:Because it requires a prescription, a veterinarian that has met your dog face-to-face must approve the prescription.
Category:
Heartworm Disease
Topic:
Heartworm medicine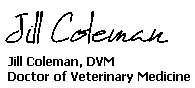 Question:I have a prescription for tri heart with you and my vet is still closed from the covid 19 and wondered why your vet couldn't approve the script I need it badly
Answer:Legally, in veterinary medicine, a veterinarian that has met your dog face-to-face must approve the prescription.
Category:
Heartworm Disease
Topic:
Missed dose past 45 days???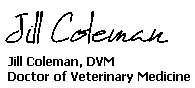 Question:I've never missed this dosage of heartworm for my pets in the past, very concerned. Believe I'm at 50 days out... Is it safe to give the heartworm medication and then get the dogs tested in a few months or immediately. It said on several websites that it won't show up in tests for 6 months.
Answer:Right, so depending on what heartworm preventative you use, we will usually tell you to start back immediately and then test in 6 months.
Category:
Heartworm Disease
Topic:
I need to inquire about trifixis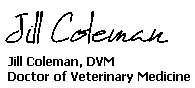 Question:Can I buy 3months of trifixis and how.much is it I can only.afford 3months at a time.
Answer:I don't know if we can split the box up. Contact customer service and ask them. Here is their contact information: Toll Free Number (Call or Text) 1-800-PetMeds (1-800-738-6337) Email Address customerservice@1800petmeds.com
Category:
Heartworm Disease
Topic:
What medicine. How much ?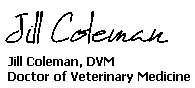 Question:For a 4 yr old border collie. Do not know if he has theMDR-1 gene. Was on heartguard until 5 months ago with no problems. Want to restart on med. had bloodwork done and results are clear and ok for med. took to vet because weight has recently increased from 50 to 60 lbs. put on better food plan and excersize to return to 50 or less . Thought since his breed is subject to problems should I buy 26 to 50 lb med or go to the higher dosage. And is their a medical advantage to spend more for Heartgard over Iverhart max ?
Answer:Heartgard plus and Iverhart max are the same - same active ingredients. I would need to see and feel your dog to say which size would be best. If he is VERY overweight, then you may not need to "dose the fat" but legally we have to recommend the 51-100 pound size for a 60 pound dog. Your question is a good one though. Call and speak directly to the manufacturer - they are usually very helpful. (They may want to see pictures of him to assess his "body condition score" so go ahead and take clear pictures in the sunshine maybe that you can email to them.)
Category:
Heartworm Disease
Topic:
Non-prescription treatment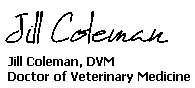 Question:We have a semi-feral outside cat we can't take to a vet. We do monthly flea treatments but is there any heartworm treatment available that does not require a vet's prescription? Thanks
Category:
Heartworm Disease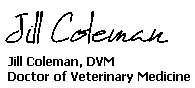 Question:Hi! my dog was on heartgard for 6months and had 2 negative heartworm test previous to getting on heartgard, but now he has heart worms. is there any way to get the heartgard company to help with the treatment plan? thank you so much for your time!
Answer:It takes 6 months for the test to show positive (from when the mosquito bites the dog to when it develops adult heartworms that shed the antigen that the test picks up), so if he wasn't on heartworm preventative before the 6 months, that's probably when he got them. Why did he have 3 tests in less than a year if the first 2 were negative? Calling the company and discussing it at length with them is the only was to know if they will help with the payment.
Category:
Heartworm Disease
Topic:
Low income heartworm treatment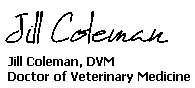 Question:My neighbor has a pitbull that shows signs of severe heartworms and has what look like tumors all over her body. He doesnt work and I'm searching for a way to help his dog. I'm disabled so I cant help financially.
Answer:You will need to search locally in your area - start by calling the humane society - they will probably know of some low cost clinics in your area.
Category:
Heartworm Disease
Topic:
Heartworm Preventative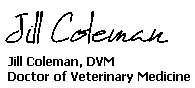 Question:My 86 lb Weimaraner takes Trifexis. 50% of the time, even though I give it to him after a meal, he pukes. My friends all use Heartguard and then a topical flea/tick preventative. Your thoughts?
Answer:Yep, many dogs are sensitive to Trifexis and a combo of Heartgard and Nexgard (or Bravecto) works better for them and covers ticks better as well.
Category:
Heartworm Disease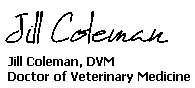 Question:can a dog get heart worm if on treatmentment for it -sentinel
Answer:It is highly unlikely unless they have an unlying medical problem. Call and speak with the manufacturer if this has occured.
Category:
Heartworm Disease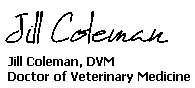 Question:possible that after heartworm treatment she could need another round due to blood streaked stool
Answer:Blood streaked stool has nothing to do with heartworms, it can have many potential underlying causes though, so see your veterinarian for a diagnosis if it continues or worsens. Until you can get your dog seen, try a good probiotic like this one (https://www.1800petmeds.com/Proviable-prod12083.html) and a broad spectrum dewormer with fenbendazole in it that covers whipworms like this one: https://www.1800petmeds.com/Safe+Guard+Canine+Dewormer-prod12324.html
Category:
Heartworm Disease
Topic:
Manufacturers warranty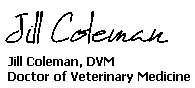 Question:Does the heart worm prevention manufacture warranty if my dogs gets heart worm even he is on the medication? My vet said only if I buy it with them. They don't cover it if I buy it with petmeds.
Answer:I don't know which heartworm medication you use, but contact the manufacturer directly about that - there are many different types of heartworm medications and they all have different policies about that.