Ask the Vet About Heartworms in Dogs and Cats
Ask the Vet About Heartworms in Dogs and Cats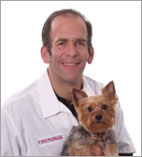 As a practicing veterinarian, Dr. Dym has over 19 years of experience and dedication to enhancing the overall health and well-being of pets. His commitment and passion for pet health continuously drives him to learn more about the art and science of homeopathy through ongoing training and education.
Submit Your Question
Category:
Heartworm Disease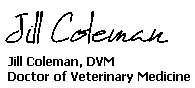 Question:How many inches long are adult heartworms?
Answer:They can get up to 14 inches long.
Category:
Heartworm Disease
Topic:
Trifexis vs Simpatica Trio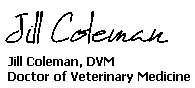 Question:My dog is currently taking Trifexis and I found that the park I go to has ticks and is not covered by Trifexis. I have ordered Simpatica Trio and was wondering how quickly I can start my dog on Simpatica Trio. It is Jan 9 and her last dose of Trifexis was on Jan 1. I would also like to know how quickly Simpatica Trio starts working so I can start taking her back to the park to play.
Answer:Call and speak directly to the Simparica TRIO manufacturer's veterinarian for the best advice. Their contact information should be on the box or package insert.
Category:
Heartworm Disease
Topic:
My dog expelled his monthly heartguard plus med a day after he got it. This is the 2nd month he has done this. He vomited it up It was still whole but smaller in size and very hard.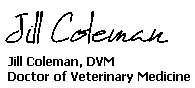 Question:Should I give him another or try something else? He has been on Heartguard Plus for years.
Answer:That is really odd. I would call and speak directly to the manufacturer's veterinarian about that - they will ask you a lot more questions (how often he normally vomits, any diarrhea, weight loss, etc.). There are MANY causes of vomiting, so seeing your veterinarian to rule out other causes is certainly ideal if it continues and isn't always related to the Heartgard.
Category:
Heartworm Disease
Topic:
Seasonal Heartworm Preventative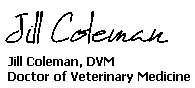 Question:Is it safe to stop heartworm preventative December thru April or when temps stay below 57 degrees. I am worried about the neurotoxicity of the medication. Thank you.
Answer:No - the veterinary parasitologist recommend giving it year round if you live in the continental United States.
Category:
Heartworm Disease
Topic:
When to worry about complications?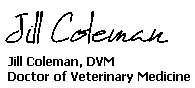 Question:Hello, we adopted our dog 3 weeks ago heartworm positive from the shelter. She's scheduled for her adulticide shots in a month. I know that heavy breathing, lethargy and a cough are symptoms of heartworm disease, is there any symptom I should watch out for that says "call the vet now" while we wait for her shot appointment? Something like coughing blood, blood in stool, etc.? I know the breathing/coughing is just something we have to wait out and keep her relaxed.
Answer:Coughing - or worsening or the coughing is the biggest thing, but not eating well, vomiting and lethargy are some other things to watch for.
Category:
Heartworm Disease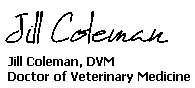 Question:Hello Is there a prevention medication for heart worms, hookworms, fleas and ticks combined. Thank you
Answer:Yes, Simparica Trio just came out & covers all of those. Here is a link if you would like to read about it: https://www.1800petmeds.com/Simparica+TRIO-prod12499.html
Category:
Heartworm Disease
Topic:
Dog is extreme weight loss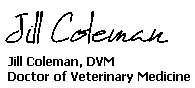 Question:Hello How are you doing I'm concerned for my dog I don't have much money I was told to treat heart worms is $500.-$1000.00 Is there anything I can do His symptoms are extreme weight loss Bulging ribs A cough
Answer:Ask your veterinarian about the "slow kill method" - it is not as ideal but better than doing nothing.
Category:
Heartworm Disease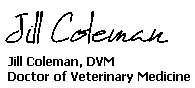 Question: Our 5 year old black lab changed heartworm medication from Tri-heart to interceptor plus. He has had 2 seizures since taking this medication. Should we switch back to Tri-Heart? He never had any side effects. Or is there a natural alternative?
Answer:That is more than likely not the cause, but if switching back is easy to do, sure, try it. No, there is not a natural alternative.
Category:
Heartworm Disease
Topic:
Giving Heartgard pluse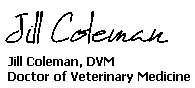 Question:My puggle is 15 years old and has an auto immune disease and can't have her yearly shots anymore. Can I give her the Heartworm monthly chewable. She is an indoor dog and gets walked on a leash.Does she need a blood test? Could anything happen to her if I give the Heartworm chewable to her with out the test?
Answer:Heartgard Plus should not affect her autoimmune disease - getting heartworms would not be good so yes, she should have the preventative. A test is ideal, especially if she has missed any months.
Category:
Heartworm Disease
Topic:
Heartworm and flea/tick meds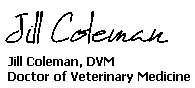 Question:How many months should we feed our dog the heartworm and tick/flea meds? He's a 10 month old mini goldendoodle.
Answer:If you are in the continental United States, parasitologists recommend year round. If you are not, or if you are in the extreme northern states, contact your local veterinarian for the best advice.
Category:
Heartworm Disease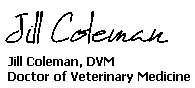 Question:I have missed 2 months of heart worm preventative for my Roti. He now has a cough not regularly. Should I take him to get tested, or should I buy a months dosage for heartworm prevention and administer?
Answer:Both actually - get him started back as soon as you can & the parasitologist say test now and again in 6 months.
Category:
Heartworm Disease
Topic:
missed 4months of heartworm preventative!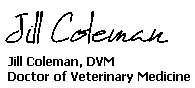 Question:I just realized that i haven't given my 9yr old and 2 yr old dog their heartworm in 4 or 5 months! Otherwise, i have been very diligent in giving it to them monthly. The 9yr old had her annual check up 3months ago and was negative for heartworm. Do you recommend I start them back on their preventative (triheart) as soon as possible or you think i should take them both in for another test? thank you.
Answer:Yes, start Tri-Heart back immediately. Parasitologists will say to test now and again in 6 months after the last missed dosage to know for sure.
Category:
Heartworm Disease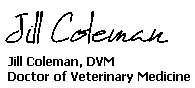 Question:which is better . Sentinel or heartgard
Answer:They both prevent heartworms well - Sentinel has added flea protection, but isn't as strong for fleas as adding something like NExgard or Bravecto to HEartgard which covers ticks while Sentinel does not.
Category:
Heartworm Disease
Topic:
Heartworm positive & nutritional needs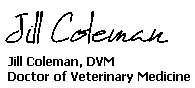 Question:While visiting my parents at the end of July I found a dog in thier back yard. After not being able to find the owners I decided to keep him. While getting him checked out at the vet for vaccines and what not he tested positive for heartworms. The xrays show inflammation in the arteries going from the heart to the lungs and blood work shows poor liver and kidney function. I was instructed to keep him on a low protein, low phosphorus, low sodium diet. Is there a dry kibble you recommend other than hills science diet k/d? Also treats?
Answer:The prescription diets work the best - a few different companies carry them: Science Diet K/D, like you mentioned, then Blue Buffalo carries this one (https://www.chewy.com/blue-buffalo-natural-veterinary-diet/dp/174497) and Purina carries this one (https://www.chewy.com/purina-pro-plan-veterinary-diets-nf/dp/49995) and Royal Canin carries these: https://www.royalcanin.com/us/dogs/products/renal
Category:
Heartworm Disease
Topic:
Heartworm medication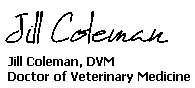 Question:Earlier I ask to compare tri heart plus to heart guard plus you said they were the same so would you consider tri heart plus and feel ok about it keeping my dog Heartworm free