Ask the Vet About Feline Leukemia in Cats
Ask the Vet
Back to results
Enter Your Information
All fields are required
While efforts are made to answer all questions as quickly as possible, if an immediate answer is required or if your pet is in need of urgent or emergency care, contact your pet's veterinarian immediately.
Ask the Vet
Thank you! Your question has been submitted.
You will receive an answer from Dr. Lindsay and our vet/tech team as soon as possible, usually the same day.
All answers are provided for informational or educational purposes only, and are intended to be a supplement to, and not a substitute for, the expertise and professional judgment of your pet's veterinarian.
It may be necessary to consult your pet's veterinarian regarding the applicability of any opinions or recommendations with respect to your pet's symptoms or medical condition.
Close
Ask the Vet
Oops! Your question has not been submitted.
An error has occurred, please reload the page and try again.
Close
Ask the Vet
Got questions? Ask Dr. Lindsay & our Vet Team:
While efforts are made to answer all questions as quickly as possible, if an immediate answer is required or if your pet is in need of urgent or emergency care, contact your pet's veterinarian immediately.
Do these answer your question?
Have another question, or can't find your answer?
Submit your question
We're Sorry!
There is no answer related to your question
Can't find your answer?
Submit your question
Back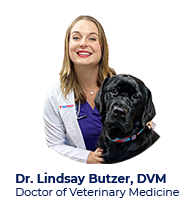 Ask the Vet
Got questions? Ask Dr. Lindsay & our Vet Team
While efforts are made to answer all questions as quickly as possible, if an immediate answer is required or if your pet is in need of urgent or emergency care, contact your pet's veterinarian immediately.
Submit Your Question
Topic
Virbagen Omega in the USA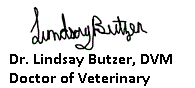 Question:
Hello, my wife has a 6 month old kitten that has tested positive in a snap test for FeLV and we are currently waiting on the serum test to come back. I have researched possible treatments for this such as Virbagen Omega. I was wondering if there was any way my vet or I could get this in the US or would we have to go through a company like Abbeyvet? Is there anything else you know of that could be helpful?
Answer:
Hey! For FeLV basically keeping their immune system up is the best you can do. This Virus can cause their death in 2-3 years from diagnosis to 10 years. Some cats live normal lives. It all depends on if they start having immune system issues, lethargy, not wanting to eat ect. I like to give these cats Lysine supplements that help boost their immune system. The viralysis gel is great, ill put the link below. For the Virbagen Omega , I have not used this to treat cats with FeLV in the USA. It is not currently sold here and is a European veterinary medicine at this time. VIRALYSIS GEL SOLD ON PETMEDS: https://www.1800petmeds.com/viralys+oral+gel+for+cats-prod11133.html
Topic
Feline Leukemia and Deworming a kitten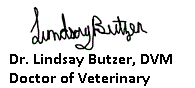 Question:
At what age should you have your kitten checked for Feline Leukemia and should you have the kitten dewormed?
Answer:
Hey! Kittens can be tested at any age, as passively acquired maternal antibody does not interfere with testing for viral antigen. Newborn kittens infected via FeLV-positive queens may not test positive for weeks to months after birth. While it may be tempting to test only a queen and not her kittens in an attempt to conserve resources, it is inappropriate to test one cat as a representative for others. If a queen or any one of her litter of kittens tests FeLV-positive, all should be considered potentially infected and isolated, with follow up testing to resolve status. Susceptibility to FeLV infection is age-related, with the highest infection rates in very young kittens. Shelters sometimes test pooled blood samples from litters of kittens in order to save money, but this practice should be discouraged as the reliability of this method is unknown. Kittens can be dewormed at 4 weeks old, then again at 6 weeks, 2 months, 3 months, and 4months old.
Topic
Ill fiv and felv positive rescued cat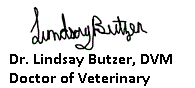 Question:
I rescued a cat (male and neutered) from the street with who was skin and bones, jaundiced, had severe anamemia, alt was 4x the normal. The vet said he was undernurished and had fatty liver and we started the treatment for the liver. He tested negative for felv and positive for fiv. 2 months later he tested positive for both felv and fiv, anaemia got better, but alt is now 7x the normal. He did not gain much weight, is having skin fungal infections and has terrible breath. However, he does not vomit or have diarrhea and he eats well. Can Felv affect the liver or is it really fatty liver? Does this mean he is in the final stage of felv, even if he still eats and doesn't have diarrhea? How can I tell if he has reached the final progressive state of felv, is in pain, and will pass away soon?
Answer:
I'm sorry that you are going through this with him. Without being able to see his bloodwork and examine him, I'm really not going to be able to answer any of those questions. How cats with FELV do is wildly variable: some live for many years with no problems at all and others continue to go straight downhill, so continue consulting with your veterinarian to determine answers to those questions.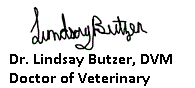 Question:
Is there any treatment for Feline Lukemia?
Answer:
There is no direct treatment for the virus. Treatment is primarily supportive, but many cats do well for many years - some even live full, normal lives. Here is a good article about feline leukemia, written by another veterinarian, for pet parents: https://veterinarypartner.vin.com/default.aspx?pid=19239&id=4951934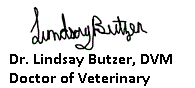 Question:
Is it harmful to give the FeLV vaccine to a cat infected with FeLV?
Answer:
It is definitely not ideal. Since all vaccines (human and feline) can have potential side effects and the vaccine is unnecessary, it should not be given to FELV positive cats.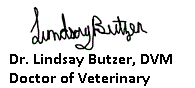 Answer:
I can't tell what kind of information you are looking for. If it's just news about feline leukemia, here is a link to our article about feline leukemia: https://www.1800petmeds.com/education/feline-leukemia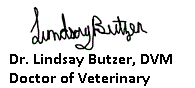 Question:
This medication has kept my cat alive for 4 years past her 3 months MAX diagnosis years ago. She's doing very well, but my problem is...the compounding pharmacy (Wedgewood Pharm) now say they can no longer get the materials in the U.S. PLEASE give me your advice. Do you make this? Any suggestions? THANK YOU SO MUCH.
Answer:
This is the Ask the Vet section for medical question. Contact customer service about that. Here is their contact information: Toll Free Number (Call or Text) 1-800-PetMeds® (1-800-738-6337) Email Address customerservice@1800petmeds.com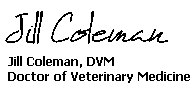 Question:
I have a kitten turning 4 mos. He have a fever and bloodwork results are all normal. Hes not vomiting no diarrhea as well. Hes an indoor cat. We dont know what's causing his fever. Ive read that its one of the symptoms of felv and he might get it from his mama thru milk. Mama cat is healthy and has never been sick. Is it possible that mama cat maybe infected with felv and transmitted it to her kitten?
Answer:
Yes, it is still possible. If they ran bloodwork, they almost certainly tested for FELV, so call and ask.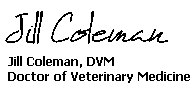 Question:
My cat tested positive on the Elsa test but negative on the ifa test. I think that's the one in the bone marrow. He lost 2lbs! That was almost 4 yrs ago! In 7 mnths the virus was gone! Now the WBC is very low! What happened! The neutrophils is also very low!
Answer:
Feline Leukemia is an elusive virus. We get many false negatives and false positives with it, which can be very frustrating. I'm sorry you are having to go through that.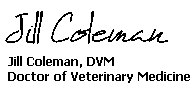 Question:
My cat is constantly fighting with a stray cat in the neighborhood and he gets cut and scratched quite badly. He now has a puss filled bag of infection on his neck.
Answer:
Abscesses like that will usually need prescription antibiotics from your veterinarian, so see your veterinarian if it persists or worsens. Be sure your cat is well vaccinated, against feline leukemia and Rabies especially.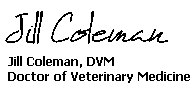 Question:
My cat who has FIV has what looks like a puncture hole near his genitals. It has a greenish fluid under the skin surrounding the hole. He is having trouble sitting down and is licking a lot. Could it be a warble? He is still eating and drinking. Thanks.
Answer:
Probably not if he is licking it a lot - they only get those wolf worms it places they can't groom very well. That sounds like an abscess that needs antibiotics, especially because he is FIV positive. Make sure he is an indoor only cat to lessen the probably of bite wounds like that (they usually get them from fighting with another cat, but not always - we also worry about him giving FIV to other cats).
Topic
Kittens with Panleukopenia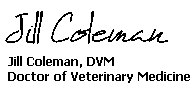 Question:
Am looking after 2 stray kittens tested positive with panleukopenia. They are currently admitted and will be released in 2-3 days. I have 2 vaccinated indoor cats of my mine. Will keep these kittens isolated. How long will I need to keep isolated? As i cannot keep them forever and will need to release them back outside. They used to live below my building and were looked after by me and the bldg security. It?s raining kittens in the city i live in- so finding a foster or permanent home will be very difficult. Pls advice
Answer:
Here is a really good article about panleukopenia (feline distemper) written by another veterinarian from a site that I trust: https://veterinarypartner.vin.com/default.aspx?pid=19239&id=4952250
Topic
How old to get vaccinated?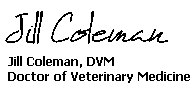 Question:
How to get vaccinated?
Answer:
It depends on the type of vaccine and the age it is labeled for. We usually give one feline leukemia vaccine at around 12 weeks, then another 3-4 weeks later, then yearly after that.
Topic
my cat has leukemia what should I do?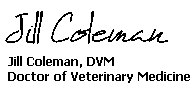 Question:
I took my male Siamese cat to the vet today and they diagnosed him with feline leukemia and I want to know if there is anything I can do to help him. Are there any kind of treatment that help or vitamins or medicine I can give him? I know it?s a matter of time but if there is anything I can do to make him feel better
Answer:
Definitely start lysine - it is an over-the-counter anti-viral supplement - there are many formulations (gels, chews, powders, etc.) developed specifically for cats. The powder is most cost effective long term or for multiple cats - here is a link to a powder: https://www.1800petmeds.com/Viralys+Oral+Powder-prod12025.html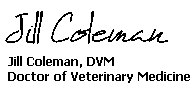 Question:
We rescued an outdoor stray April 2018, we had him tested when we had him neutered and put him in our spare bedroom. Fast forward to October 2019, he had some bouts with diarrhea and constant ear itchiness. We took him back to be tested and he tested positive for FIV and Feline Leukemia, we have another indoor cat that was not vaccinated, he is 12... the one we rescued is around 6. He was in a brutal fight the day before we took him in April 2018. He was negative then, but positive for FIV and Feline leukemia just recently. If he has a positive for feline leukemia on a duo snap test, would that mean at his age and the duration it has gone to his bone marrow I'd he is showing a positive? The FIV diagnosed I suspected which is sad he has both....
Answer:
FELV and FIV can be kind of sneaky viruses like that. It is impossible to tell which cats will and won't do well and live relatively normal lives. You are right that it is unfortunate that he has both but it still doesn't mean he can't get through his issues now and go on and live many good quality years. Lysine is an over-the-counter supplement that has some anti-viral properties and seems to help some cats - here is a link to read about one such product, with the price: https://www.1800petmeds.com/Vetri+Lysine+Plus+Soft+Chews-prod11239.html