Ask the Vet About Ear Mites in Dogs and Cats
Ask the Vet About Ear Mites in Dogs and Cats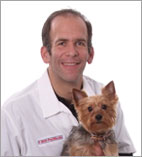 As a practicing veterinarian, Dr. Dym has over 19 years of experience and dedication to enhancing the overall health and well-being of pets. His commitment and passion for pet health continuously drives him to learn more about the art and science of homeopathy through ongoing training and education.
Submit Your Question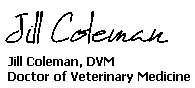 Question:So I'm not for sure but I do think my cat, KitKat has mites in his ears. He is not a fan of touching or holding he gets very mean an I've been doing my best for him but it's been getting worse an with covid I haven't had much money. I bought drops for his ears he just won't let me put them in or anything. What should I do? Are there meds I can buy to help relax an calm him maybe.
Answer:I would recommend just going ahead and seeing your veterinarian for 2 reasons: (1) it may be an ear infection which is treated entirely differently than mites (2) they should have a one-time treatment that they can administer like this product: https://www.1800petmeds.com/MilbeMite+Otic+Solution-prod11966.html
Topic:
treatment/homeremedy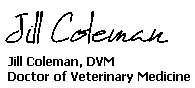 Question:what is the best treatment for earmites in cat..i use VCO and otiderm for almost 3weeks but nothing happen and the earmites are always there..thanks ?
Answer:At this point I would go ahead and see your veterinarian for a diagnosis - ear mites and ear infections are treated differently and treating for one when they have the other can make them worse.
Topic:
Cause of Ear Mites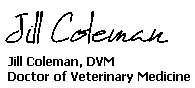 Question:Hi. I have a 6 year old Maine Coon who has never had any ear issues. I am presently treating him with ear mite medication, but wanted to know if stress could bring on this problem? I had recently started taking him for walks in a pet stroller and he seemed to be ok with it but wasn't sure if this could be what brought on this condition. He is strictly an indoor cat and has not been exposed to any other pet. Thank you for your time!
Answer:He would have to come into contact with another cat to get ear mites, so he probably has an ear infection which you can make worse with ear mite medication, so see your veterinarian for a definitive diagnosis and specific treatment. If that isn't immediately an option, the best over-the-counter medication for ear infections is Zymox Otic with Hydrocortisone. Here is a link if you would like to read about it: https://www.1800petmeds.com/Zymox+Plus+Advanced+Formula+Otic+Enzymatic+Solution+with+Hydrocortisone-prod12065.html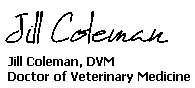 Question:How do i effectively eliminate earmites in my dogs ears
Answer:Most dogs will have ear infections not ear mites which are treated entirely differently. If it is truly ear mites though, prescription products from your veterinarian will work better like Milbemite (https://www.1800petmeds.com/MilbeMite+Otic+Solution-prod11966.html). Over-the-counter medications are more noxious to them and more labor intensive for you but can work if they are used exactly as prescribed like this product called Eradimite (https://www.1800petmeds.com/Eradimite+Ear+Mite+Treatment-prod3311.html) But, again, don't assume your dog has ear mites because ear infections are much more common.
Topic:
Oral meds for feral cat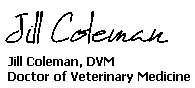 Question:Hello there Doctor, I'm wondering what I could put in feral cats food to treat his ear mites. I treat him every month with flea medication that comes in a capsule. Any ideas would be appreciated as this cat must be in pain. Behind his ears are red and raw. It's very sad. Thank you again. Best, Robin St Germain
Answer:Nothing edible will help with ear mites - getting topical Revolution on him is probably your best bet. https://www.1800petmeds.com/Revolution-prod10265.html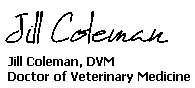 Question:I have a 7 week old puppy with ear mites and i have an ear mite medicine but it's for 12 weeks and older would it be okay to use it on her?
Answer:I can't recommend that - I would need to know the exact active ingredients, but even then, probably would have to say No on this platform. Call and speak directly to the manufacturer.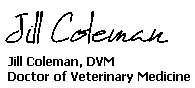 Question:Hello, I believe my cat has ear mites and I read that olive oil is a good natural remedy to use to help with that and dirt in the ears. I wanted to make sure it was safe before I tried it.
Answer:No, defintely don't put olive oil in your cats ears - it won't kill the ear mites and may cause an infection. Get a product approved for ear mites. There are many over-the-counter products like this one: https://www.1800petmeds.com/Eradimite+Ear+Mite+Treatment-prod3311.html These have to be given multiple times and are fairly noxious to the cat. Your veterinarian will either have or be able to prescribe a one-time treatment like this one that works better and is far less noxious - they can also confirm that it is ear mites and not an infection which would need totally different medication so see your veterinarian: https://www.1800petmeds.com/MilbeMite+Otic+Solution-prod11966.html
Topic:
Ear mites on a puppy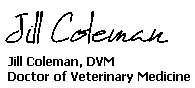 Question:Can ear mites cause puppies to whine except for when receiving a treat or food?
Answer:Possibly, but so can MANY other things. Have your veterinarian check out the pup if it continues or worsens.
Topic:
How to cure an ear mite infection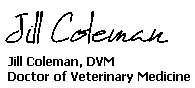 Question:My dog has ear mites and I don't know how to get rid of the infection. What to should I do?
Answer:It is ideal for your veterinarian to look and make sure the ear drum is intact before putting anything in the ear & be sure there are no ear mites - they are treated differently, but you can try cleaning the ears with a cleaner like Epi-Otic Advanced (http://www.1800petmeds.com/Epi+Otic+Advanced+Ear+Cleanser-prod11109.html) and/or applying Zymox Otic (http://www.1800petmeds.com/Zymox+Otic+Enzymatic+Solution+with+Hydrocortisone-prod10622.html). Both of these are over-the-counter. This combination of cleaning and/or Zymox Otic will work for mild ear infections, but for moderate or severe, you usually end up needing the stronger prescription medications that you would have to get at your veterinarian. Chronic, recurrent ear infections are secondary to something else (allergies usually, but can be other things) so you and your veterinarian must find and treat the underlying cause, not just the secondary infection.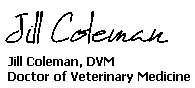 Question:I've ordered revaluation plus for 11 plus lbs. I have one very old and skinny cat should I give the full dose or spelt it up.
Answer:Give just half - that is the dosage for a 5.6 to 11 pound cat so she should fall in that range. Certainly if she is less than 5.6 pounds, see your veterinarian to see what is going on before applying.
Topic:
How to treat ear mites at home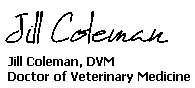 Question: How to treat ear mites on my dog at home
Answer:Ear infections are much more common in dogs than ear mites. Treating for ear mites when they have an ear infection can be painful and harmful, so ideally have your check him/her quickly before you treat the ear. They can also check to be sure that the ear drum is intact which is important before aquirting medication down in the ear canal.
Topic:
Flea Prevention and Ear Mites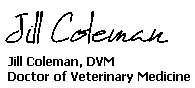 Question:I read that some flea prevention meds can kill ear mites in dogs. Is this the case and, if so, which brands are most effective?
Answer:Revolution is the only one I can think of labeled for dogs (advantage multi is labeled for ear mites but only in cats).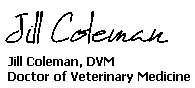 Question:I just wanted to know if it was ear mites or not and if i can send you a photo???
Answer:We don't have a way for you to attach a photo, BUT it actually wouldn't help without some kind of magnification - like a microscope because macroscopically an ear infection can look exactly like ear mites.. Your veterinarian will have one and be able to tell immediately. It is important to tell the difference because treating an ear infection for ear mites and treating ear mites like an ear infection won't help at all and can potentially hurt.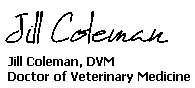 Question:My oldest cat been Scratching really hard at his ears sometimes it's red and hot and it feels like water comes out his ear
Answer:It is ideal for your veterinarian to definitively diagnosis ear mites - if it is an ear infection, ear mite medications won't help and may hurt. Ear mites are rare in older cats.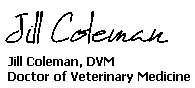 Question:I believe my dog has ear mites but only in one ear. She is shaking her head constantly and scratching to the point she causes herself pain. She has also over scratched it to the point she is bleeding. It smells bad and there is dark discharge in the ear that does look clumpy. The ear is super red inside.
Answer:If it is only one ear, it is probably an infection - which is treated entirely differently than ear mites, so it is ideal for your veterinarina to look down into her ear, make a diagnosis and make sure her ear drum is intact before squirtling medication down in there.