Ask the Vet About Ear Infections in Dogs & Cats
Ask the Vet About Ear Infections in Dogs & Cats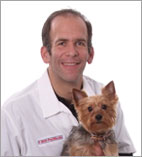 As a practicing veterinarian, Dr. Dym has over 19 years of experience and dedication to enhancing the overall health and well-being of pets. His commitment and passion for pet health continuously drives him to learn more about the art and science of homeopathy through ongoing training and education.
Submit Your Question
Topic:
total ear canal ablation for 13 yr old cocker spaniel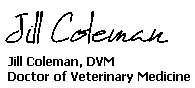 Question:Recommended or not? He just cannot hear. at all. Vet said permanent stenotic condition. Should we do this?
Answer:As you can imagine, I would really need to examine him, get his whole history, see his blood work and chest x-rays to be sure he is a good anesthetic candidate, etc. to really make any kind of recommendations for you so your veterinarian is definitely the best person to continue talking to. Here is a really good article, written by another veterinarian, from a site that I trust about total ear canal ablations, that may help you decide: https://veterinarypartner.vin.com/default.aspx?pid=19239&id=4952082
Topic:
vet cleaned ears presc ear cleaner and antibiotic and not working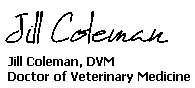 Question:My cat is going crazy since I took him to the vet. The vet said he had an ear infection and cleaned his ears, prescribed ear solution and posatex antibiotic for dogs. I clean my cats ears with solution and drops as prescribed and he is going crazy. He can stop scratching and the vet is closed and i don't know what to do for the poor thing.
Answer:This is not uncommon with ear infections - it should steadily improve as the infection responds to the posatex so definitely try to get that in there. It also has a topical steroid that should help the inflammation. See your veterinarian for a recheck if it doesn't steadily improve.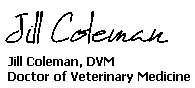 Question:Can I give my dog Coxiba 25mg (left over from getting fixed)
Answer:Possibly - I would need to know a lot more about your dog to be able to recommend it though, like what are you treating, how old is your dog, any underlying medical conditions, does s/he take any other medication, etc. so consult your veterinarian that prescribed the medication for the best advice.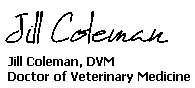 Question:Can you prescribe this for my dog?
Answer:No - it requires a prescription from a veterinarian that has met your dog face-to-face.
Topic:
Ear infection after groomer visit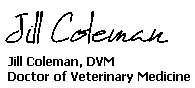 Question:I have a golden retriever that gets ear infections from time to time. I notice it when he has a reddish brown discharge in his ear and it gets inflamed. My vet prescribed quadritop ointment and I have some here at the house from the last time he had an infection. 5 days ago he got a bath at the groomers and came home shaking his head. I assumed they got water in his ear and I tried as best I could to wipe it out with cotton balls and a soft cloth. Today 5 days later, I see him shaking his head and cocking his head and his ear is very inflamed. This time, the discharge is yellow however, more pus-like and his ear is red and inflamed. I put some quadritop in it. Anything else I should do or be concerned about?
Answer:If the quadritop is not expired and you have enough for the full treatment, it should help - if not, see your veterinarian for a recheck to be sure something else isn't going on.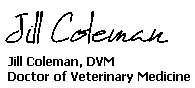 Question:My lab/shepherd mix, 11 yrs old, @80lbs, with a fairly healthy life, has developed a chronic ear infection, once or twice a year for the past four years, usually spring(rainy season) and again in the late fall (snow season) Our vet passed away in the past few months, and I have still not received any of his medical records I requested.. but I have the medication bottle his vet gave him before.. cyclin, 100ml twice a day. This year his ear is ten times worse.. and his constant digging this week is causing more damage and infection.. I have 2 and a half pills of sulfamethoxazole TMP DS 800/160.. should I start him on that and order more or switch him to amoxicillin? I'm worried he will dehydrate, he's already gagging and not eating well, and I know what I have is going to make him sick, but not sure if amoxicillin will or not. Basically, should I order the amoxicillin or more of this??
Answer:Oral antibitiotics are usually not prescribed for ear infections because the infection is in the external ear canal where there isn't a blood supply. Prescription topical medication works better, like Mometamax or Tresaderm, et al - they require a prescription from a veterinarian that has met him in person so now might be a good time to find him another veterinarian, especially at his age, it will be good to establish a relationship with another one.
Topic:
Infection in the left ear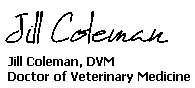 Question:What can I use n she had it b4 I still have to take back to the vet. Or can I just buy it mometamax otic solution?
Answer:Mometamaxx requires a prescription from a veterinarian that has met her face-to-face, so yes, you'll have to take her back. The best over-the-counter product is Zymox Plus Otic With Hydrocortisone: https://www.1800petmeds.com/Zymox+Plus+Advanced+Formula+Otic+Enzymatic+Solution+with+Hydrocortisone-prod12065.html
Topic:
He keeps shaking his ear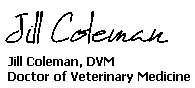 Question:What can I give him I don't have the only to take him to a vet
Answer:With ear infections, it is always ideal for your veterinarian to take a look down into his ear canal to be sure his ear drum is intact before squirting medication into it. If that isn't immediately an option, the ear drum is usually intact, so many owners choose to go ahead and try medication that will hopefully get him feeling better. Medication to try first: Zymox Otic with Hydrocortisone - this is the best over-the-counter ear infection medication out there - make sure it is the one WITH hydrocortisone not without because it will work better. Here is a link to read about it: https://www.1800petmeds.com/Zymox+Otic+Enzymatic+Solution+with+Hydrocortisone-prod10622.html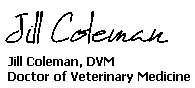 Question:I have a 13 yr male house cat that has some type of ear infection 1 ear is warm to the touch 2 shaking his head when he is moving 3 clear liquid comes out with some brown spots , this has been going on for about a week
Answer:At his age, with that description, it really is ideal to go ahead and see your veterinarian for prescription medication. If that isn't immediately an option, the best over-the-counter medication is Zymox Otic Plus Advanced with Hydrocortisone. Here is a link if you would like to read about it: https://www.1800petmeds.com/Zymox+Plus+Advanced+Formula+Otic+Enzymatic+Solution+with+Hydrocortisone-prod12065.html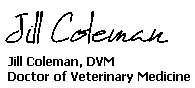 Question:My dog shakes her head and scratches inside her ear alot when i went to take a look inside her ear it smells and her skin is dry and flakey and inside and around her ear is very red.
Answer:There are many things that cause the problems that you list (allergies, mange, ringworm, etc) and most are treated differently so have your veterinarian run some quick tests and make a diagnosis. Since allergies are the most common, here is a link to our article about various treatments for allergies, both over-the-counter and prescription: https://www.1800petmeds.com/education/allergy-treatment-dog-cat-9.htm Your veterinarian will have stronger medication but the best over-the-counter medication for ear infections is Advanced Zymox Otic Plus with Hydrocortisone. Here is a link if you would like to read about it: https://www.1800petmeds.com/Zymox+Plus+Advanced+Formula+Otic+Enzymatic+Solution+with+Hydrocortisone-prod12065.html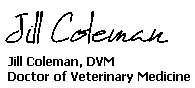 Question:My cat has his head tilted to one side and he walk a little bit and it looks like his back legs give out and he falls
Answer:I would need to examine your cat to really give you any kind of useful information but yes, it could be an ear issue, but could be many other things as well so see your veterinarian if it continues or worsens.
Topic:
I need antibiotics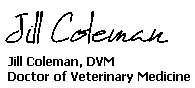 Question:She has an ear infection. She is losing her balance and holds her head funny. I ordered some ear medicine. Can i buy antibiotics without a prescription? Her ear get red. She shakes her head constantly. She will itch until she bleeds. Just now started losing her balance. I live on a low monthly ssi check and cant afford to take her to drs.
Answer:In veterinary medicine, antibiotics that require prescriptions must be approved by a veterinarian that has met her face-to-face. If the ear infection is so bad that she is losing her balance, she really needs to see a veterinarian. Tell them that you have financial constraints and most will work with you to stay in your budget.
Topic:
What is Temarill P used for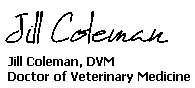 Question:What is Temarill P used for?
Answer:Temaril-P is used to treat itching and coughing (including kennel cough) in dogs. Temaril-P is a combination antihistamine (trimeprazine) and corticosteroid (prednisolone). Temaril-P is used for the relief of itching regardless of cause. It is also used in the treatment of various cough conditions such as kennel cough, bronchitis and coughs of nonspecific origin. Temaril-P may also be used for purposes other than those listed here. Temaril-P is sold per tablet and requires a prescription from your veterinarian. https://www.1800petmeds.com/Temaril+P-prod10406.html
Topic:
ear infection due to food allergy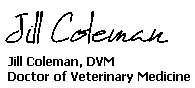 Question:My dog has a history of ear infection from what we learned was an allergy to his food. It was improved for quite a long time until we ran out, and he ate regular food for a week or so, now his right ear is looking infected again. I am sure he needs treatment again, what kind of treatment do you recommend for this? He looks uncomfortable, and of course it is a Saturday. Thank you.
Answer:With ear infections, it is always ideal for your veterinarian to take a look down into his ear canal to be sure his ear drum is intact before squirting medication into it. If that isn't immediately an option, the ear drum is usually intact, so many owners choose to go ahead and try medication that will hopefully get him feeling better. Medication to try first: Zymox Otic with Hydrocortisone - this is the best over-the-counter ear infection medication out there - make sure it is the one WITH hydrocortisone not without because it will work better. Here is a link to read about it: https://www.1800petmeds.com/Zymox+Otic+Enzymatic+Solution+with+Hydrocortisone-prod10622.html
Topic:
Itching ear until it bleeds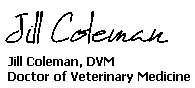 Question:I cant afford to go to the vet my dog is miserable
Answer:So with ear infections, it is always ideal for your veterinarian to take a look down into her ear canal to be sure her ear drum is intact before squirting medication into it. If that isn't immediately an option, the ear drum is usually intact, so many owners choose to go ahead and try medication that will hopefully get her feeling better. Medication to try first: Zymox Otic with Hydrocortisone - this is the best over-the-counter ear infection medication out there - make sure it is the one WITH hydrocortisone not without because it will work better. Here is a link to read about it: https://www.1800petmeds.com/Zymox+Otic+Enzymatic+Solution+with+Hydrocortisone-prod10622.html