Ask the Vet About Dry Eye (KCS) in Dogs and Cats
Ask the Vet About Dry Eye (KCS) in Dogs and Cats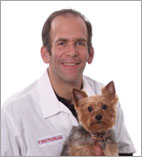 As a practicing veterinarian, Dr. Dym has over 19 years of experience and dedication to enhancing the overall health and well-being of pets. His commitment and passion for pet health continuously drives him to learn more about the art and science of homeopathy through ongoing training and education.
Submit Your Question
Topic:
Diabetes and blindness and dry eye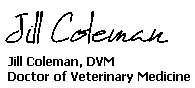 Question:My 13 yr old poodle has diabetes managed with insulin. He has been on cyclosporine for dry eye and I wondered if cyclosporine has any benefit on his failing eyesight?
Answer:It entirely depends on why his eyesight is failing. Cyclosporine helps dry eye, but won't help cataracts (a more common problem in diabetics that can lead to blindness) so see your veterinarian for a diagnosis so you can treat his failing eyesight appropriately.
Topic:
Eye watering, squinting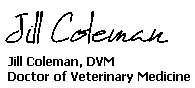 Question:My dogs eye has started to water a lot and he's making it squint. It is red if I lift his eyelid but there isn't any puss/yellow/green discharge. I don't see anything in it either. It has been like this for 3 days now and doesn't appear to be getting any better or worse. Does this warrant a vet visit?
Answer:I would go ahead and have your veterinarian check it out at this point - I don't like to take chances with eyes.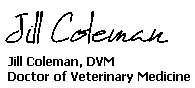 Question:What do I use for dry eyes? I don't know what to do
Answer:Optimmune works the best for most dogs. Here is a link to our article about dry eye and various treatment options: https://www.1800petmeds.com/education/dry-eye-treatment-dog-cat-28.html
Topic:
Optimmune vs Visiocare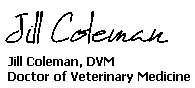 Question:Is visiocare generic cyclosporine safe and effective as optimmune.
Answer:I have never had a client try it to be able to say for sure but it has the same concentration (2mg/gram) and active ingredient (cyclosporine) so it should be. Like with everything, different manufacturers have different quality products though.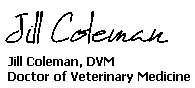 Question:Does pet med offer medication for cataract for my dog
Answer:There are no over-the-counter medications for cataracts - most need to be removed surgically. Here is a good article about cataracts, written by another veterinarian, from a site that I trust: https://veterinarypartner.vin.com/default.aspx?pid=19239&id=4951531
Topic:
My Puppy Baby's Eye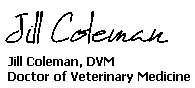 Question:Mine And My Wife's Puppy Baby , She Was Born May,13,2020 (05-13-2020) , She Probably Weighs About 5lbs Or A Little Over But Not By Much , Well She Is Having A Problem With Her Left Eye , Its Puffy , Watery , And It's Getting White Mader In It , We Have Been Cleaning It With A Soft Warm Rag , And Doing Warm Compress On It , It Seems To Be Working Pretty Well , Just Wanna Try To Keep It Gone , What Eye Drops , Or Solution Do You Recommend For Us To Buy?
Answer:Your veterinarian will have stronger medication but a product like this over-the-counter eye gel may help: https://www.1800petmeds.com/I-DROP+Vet+Gel-prod12622.html
Topic:
Dissolve cataracts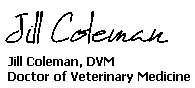 Question:What can I buy to dissolve cataracts in my yorkies eyes?? He is 10 lbs 9 oz's and is 9 yrs old
Answer:Just like with people, surgery is the only way treat cataracts.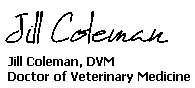 Question:how to cure them
Answer:Angel Eyes probably works better than anything. Here is a link if you would like to read about it: https://www.1800petmeds.com/Angels%27+Eyes+Natural+Tear+Stain+Soft+Chews-prod11566.html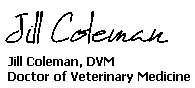 Question:Hi My Bogart has a mole on his eye. doesn't bother him and it seems pretty benign but it does seem to be getting a little bigger. should i be concerned. he is 14. Thank you.
Answer:Masses can be benign, malignant and everything in between. It is impossible to tell, just by looking at a mass, what kind of cells it contains. Have your veterinarian check it out - they will usually do a "fine needle aspirate" - a little mini-biopsy where they stick a small needle in it and suck some cells out and either look at it right there in their office or send it off to a pathologist. Then you can make a plan for it - if it is definitely benign, your veterinarian may recommend doing nothing.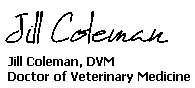 Question:I think my dog may have conjunctivitis but I won't be able to seee a vet till next Monday will she be ok
Answer:It is ideal for you veterinarian to check her out before Monday - I don't like to take a chance with eyes, especially because I can't see it to gauge the severity. Use an eye lube until you can get her like this one: https://www.1800petmeds.com/Optixcare+Eye+Lube+-prod12294.html
Topic:
Changing iris color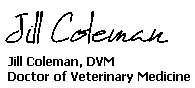 Question:I have a mix breed dog that looks like a black nose cure. when out of its comfort zone a spot on it's iris changes to a bright pail green then goes away when it feels at home.
Answer:That is certainly unusual. I would have to see what you are talking about to give you any kind of advice, so definitely show that to your veterinarian when you can.
Topic:
Surrounding Eyelining Infection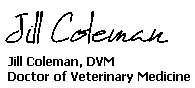 Question:My dog is a male 1 year old. For the past few days he's had redness around (not in) the eye area. He is 55 pounds and is very active. But im wondering what it could be because we haven't moved or done anything new in the house but the redness is getting worse. The red spots are around his right eye and he lost a little fur in that spot. Its really close to his eye and its 2 tiny red spots. Would you happen to know the issue and what i can do to help my dog get better? Thank you
Answer:There are many things that cause hair loss around the eye like that (allergies, mange, ringworm, etc) and most are treated differently so have your veterinarian run some quick tests and make a diagnosis. Since allergies are the most common, here is a link to our article about various treatments for allergies, both over-the-counter and prescription: https://www.1800petmeds.com/education/allergy-treatment-dog-cat-9.htm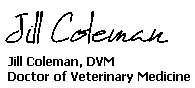 Question:My dog woke up today with small eyes and the skin/fur around his eyes were slightly swollen. It itches for him and I can tell he's pretty uncomfortable. The night before everything was normal with him and nothing seemed wrong. When I applied a wet towel on his eyes it seemed like it was soothing for him. Other than his eyes he is eating and acting like normal. Is is an allergic reaction or something more serious?
Answer:It sounds like an allergic reaction. Oral antihistamines (like benadryl or zyrtec) should help - if not, see your veterinarian for a definitive diagnosis.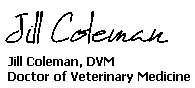 Question:My 11 year old Golden Retriever has suddenly developed some kind of eye issue where he can't open his eyes and they seem filled with thick mucus. He also seems a little lethargic
Answer:At his age, really a lot of things could be going on, so having your veterinarian check him out is ideal.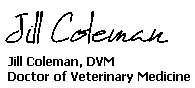 Question:My dog is having some discharge from her eyes, what can I administer to her to her stop it.
Answer:It is ideal for your veterinarian to see her to diagnoses an underlying cause (allergic conjunctivitis, dry eye, etc.) because lots of problems are treated differently. If it is minor, she may respond to an over-the-counter eye lube like this one: https://www.1800petmeds.com/Optixcare+Eye+Lube+-prod12294.html