Ask the Vet About Diabetes in Dogs and Cats
Ask the Vet About Diabetes in Dogs and Cats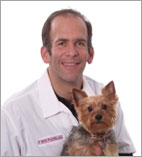 As a practicing veterinarian, Dr. Dym has over 19 years of experience and dedication to enhancing the overall health and well-being of pets. His commitment and passion for pet health continuously drives him to learn more about the art and science of homeopathy through ongoing training and education.
Submit Your Question
Topic:
Joint & skin supplements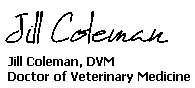 Question:My senior dog has type 1 diabetes. I have noticed ingredients such as cane molasses and sweet potato in the supplements. Is this Ok to give to a diabetic dog?
Answer:It really depends on many variables (how many you are feeding, how big they are, how much your dog weighs, how well-controlled the diabetes is, how hard to regulate he was, what regular food he eats, how the rest of his blood work looks, etc etc.) so consult your veterinarian (who has access to all of that information) for the best advice.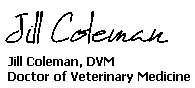 Question:How can I keep my dog from biting me when I give him a shot of insulin?
Answer:All dogs are very different so speak directly and at length with your veterinarian to make a good, individualized plan for your dog.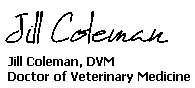 Question:I've been feeding my dog prescription Royal Canine diabetic food, is there any thing else I can safely feed her?
Answer:If your dog is well controlled, that food is the gold standard for diabetic dogs. There are a couple others that may work as well (Science Diet and Purina make prescription food for diabetic dogs) but they are equally as expensive.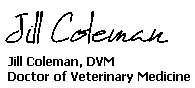 Question:Can I use Harts flea treatment on my diabetic MinPin? She is doing well with insulin shots
Answer:I wouldn't recommend that. Smaller dogs can be more sensitive to the active ingredient and it doesn't work very well. Nexgard and Bravecto work much better.
Topic:
Breath control, scratching and drops for dogs eues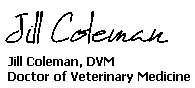 Question:My dog is. Lhasa Apso and he will be 13 on 4/12. He was diagnosed with Cushing's 1/2020 currently on 30 ml Vetaryl once a fay.. diagnosed with diabetes 2/2021 currently in Vetsulin 15 units twice daily.. Royal canin is his food.. I need to know (1)what would be good for his bad breath, (2) what would be good for his allergies and scratching, (3) hrs showing signs of cataracts and what would be a good eye drop.. surgery at his age might be traumatic I believe ..,considering he has Cushing's and diabetes .. please help
Answer:At his age, with everything he has going on, I would really need to review all of his blood work to really recommend anything specific for you so consult your veterinarian for the best advice. Unfortunately, there are no drops that help cataracts - getting his blood sugar under control will help them not progress so quickly though.
Topic:
Help I think my cat has a urine infection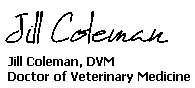 Question:Hi, I think my cat has a urine infection and she is too terrified of people and even the front door so I really am afraid to bring her to the vet, I am afraid she may have a heart attack if I bring her out, so I am wondering if I can get her medication she needs antibiotics maybe from an online vet? Will they prescribe medication ? Or is there vets that come to my place? Please help me, I am so ?????? Worried!! Ty very much
Answer:It really would be ideal for a veterinarian to check her out, run some blood work and a urinalysis. The symptoms you are mentioning can have many underlying causes (urinary tract infection, crystal, diabetes, kidney disease, etc.) and all of these are treated entirely differently, so you really need a diagnosis. As far as a mobile veterinarian, you will have to look in your area - usually just googling "mobile veterinarian in city, state" for example will make them pop right up.
Topic:
Blood sugar levels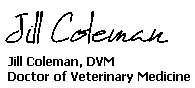 Question:What should be the normal range for blood sugar level in a dog that weights 34 pounds?
Answer:It depends on the lab that runs the blood work, but usually ~80-120.
Topic:
My dog was diagnosed with Diabetes - can I get supplies, i.e. Libre from Pet Meds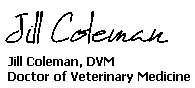 Question:I'm not near a pharmacy and it would be convenient to get by mail.????
Answer:Yes, we carry insulin, insulin needles, glucose monitors, etc. Here is a link to various products: https://www.1800petmeds.com/search?searchType=products&q=diabetes&search-button=&lang=default&Ntt=diabetes
Topic:
she is 9yrs old very active she is on insulin 7units twice a day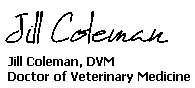 Question:we have fed her steaks, chicken, every sinse she was a puppy she has been eating twice a day she has lost 4lbs her weight is 16lbs is this a good diet we will be getting her sugar level on monday 1t was 225 2 weeks ago
Answer:Work with your veterinarian to get her blood sugar regulated - they will be able to recommend a treat based on all of her blood work. One of the prescription foods for diabetic dogs would be far more ideal than people food.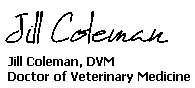 Question:Hi there we have a 8 year old husky about 2 months in to being diagnosed with diabetes I'm assumes type 1 since she's getting 6 ml in the morning and night but she's beginning to get very complicated when it comes to shots like she's done being poked can I contact my vet is there a different pill for also currently she's getting novolan N insulin I'm sure I spelled it wrong sorry Thank you for the advice
Answer:The oral hypoglycemic medications that humans take don't work very well on them - I only ever try them if insultin is just not an option at all. Speak with your veterinarian abouts options for her to make the process less noxious (like mixing in a little canned diabetic food may make her not realize, smaller needle, etc.)
Topic:
Hypothyroidism and diabetes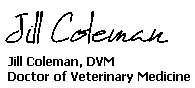 Question:I have a 8 year old Keeshond female who is fixed. She was on hypothyroid medicine for over a year but we stopped giving her the Medicine for about 3 months. She became lethargic and so we took her to the vet. The vet ran tests and said that because we stopped giving her the hypothyroid medicine it caused her to become diabetic. We are now giving her the hypothyroid meds twice a day and 10 mg of insulin twice a day. Will she have to be on insulin for the rest of her life of can we get a blood test to determine if she can stop since we are giving her the thyroid medicine regularly.
Answer:Stopping the thyroid medication caused the lethargy not the diabetes. Most dogs (up in the 90%s) will have to stay on insulin the rest of their lives, so definitely don't stop it. Diabetes and hypothyroidism are two totally different problems involving different organs - she will more than likely need both medications the rest of her life. Once both are well controlled, you may be able to decrease one or both medications, but definitely do that based on blood tests from your veterinarian.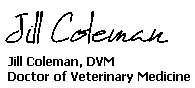 Question:at what age should check siberian huskies for diabetes next if get puppy would it helpful to get the parents of that puppy blood check for diabetes.
Answer:We are all a little different, but I will usually recommend blood work before spaying or neutering (around 4-8 months) - this checks liver & kidney function before anesthesia, screens for diabetes, checks for anemia, etc. Then routine bloodwork abour once a year screens for diabetes. If the parents are not diabetic, the puppy would be less apt to become diabetic but routine screening is not pushed because it is relatively rare.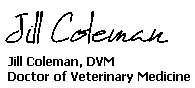 Question:Would giving metamucil help lower a dogs blood glucose without causing harm to the insulin dependent dog. therefore helping diabetis
Answer:Yes, potentially, but whether it is ideal for your individual dog depends on many factors so consult your veterinarian that has access to all of his medical records (blood work, etc.) to get the best advice.
Topic:
Antibiotics with diebatic treatment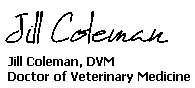 Question:Hi Dr. Dym, I noticed my vet gave my cats 6-unasyn and 4-Ondansetron injections during his 2-night hospitalization. Is that considered dangerous or unappropriated amount to give the cat under critical condition? Many thanks in advance!
Answer:That would be appropriate because both are given every 8 hours usually - the Ondansetron is as needed so it makes sense that less of those were given.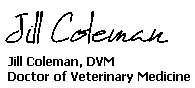 Question:How long before the previous prescription is empty should I reorder with you (it will be my first order with 1800PetMeds)?
Answer:This is the Ask the Vet section for medical questions - contact customer service about shipping/timing issues - here is their contact information: Toll Free Number (Call or Text) 1-800-PetMeds® (1-800-738-6337) Email Address customerservice@1800petmeds.com