Ask the Vet
Ask the Vet

Back to results
Enter Your Information
All fields are required
While efforts are made to answer all questions as quickly as possible, if an immediate answer is required or if your pet is in need of urgent or emergency care, contact your pet's veterinarian immediately.
Ask the Vet

Thank you! Your question has been submitted.
You will receive an answer from Dr. Dym and our vet/tech team as soon as possible, usually the same day.
All answers are provided for informational or educational purposes only, and are intended to be a supplement to, and not a substitute for, the expertise and professional judgment of your pet's veterinarian.
It may be necessary to consult your pet's veterinarian regarding the applicability of any opinions or recommendations with respect to your pet's symptoms or medical condition.
Close
Ask the Vet

Oops! Your question has not been submitted.
An error has occurred, please reload the page and try again.
Close
Ask the Vet

Got questions? Ask Dr. Dym & our Vet Team:
While efforts are made to answer all questions as quickly as possible, if an immediate answer is required or if your pet is in need of urgent or emergency care, contact your pet's veterinarian immediately.
Do these answer your question?
Have another question, or can't find your answer?
Submit your question
We're Sorry!
There is no answer related to your question
Can't find your answer?
Submit your question
Back
Ask the Vet About Diabetes in Dogs and Cats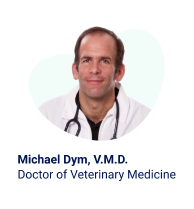 Ask the Vet
Got questions? Ask Dr. Dym & our Vet Team
While efforts are made to answer all questions as quickly as possible, if an immediate answer is required or if your pet is in need of urgent or emergency care, contact your pet's veterinarian immediately.
Submit Your Question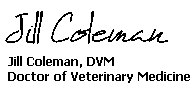 Question:
My cat just developed diabetes. I give her noviline 70 30 insuline. I am diabetic, so I base what I do to myself for her. My vet does not help at all, and I live on an island in Alaska, so there is no other vet. Her blood sugars run from 100 to 500. How can I get her to a more even blood sugar. I give her the insulin twice a day.
Answer:
Along with the insulin, make sure she is eating a prescription food specifically formulated for cats with diabetes like Purina DM : https://www.proplanvetdirect.com/dry-dm-dietetic-management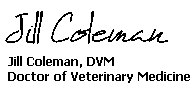 Question:
Is shots of insulin everyday at same time the only treatment. Is there any alternative. Just looking for second opinion. Under care of our vet. He does say the shot of insulin only treatment.
Answer:
Depending on how high your cats blood sugar levels are, the vast majority of cats will need insulin injections to begin with. If your cat will eat the prescription diet (usually Purina DM), many cats can be weaned off of the injections after many months of injections, but close to 100% of truly diabetic cats will need injections to begin with.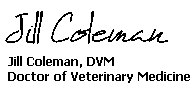 Question:
What is the best food for a diabetic dog who is on insulin?
Answer:
The prescription diets work the best, like this one, made by Purina: https://www.purina.co.uk/dog/dog-food/product-proplan-veterinary-diets-diabetes-management-dry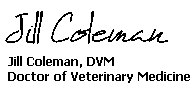 Answer:
If you are just looking for information about Diabetes, here is a link to our article all about Diabetes: https://www.1800petmeds.com/education/diabetes
Topic
Selegiline for diabetic dog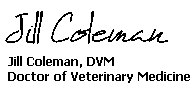 Question:
Can a 14.9years maltese, diabetic take Selegiline?
Answer:
That question is best answered by your veterinarian - they will need to review your dogs history (other medications taking, how well regulated, etc.), bloodwork (kidney, liver function, etc.) to give you the best advice.
Topic
Desmopressin Eye Drops Vs Tablets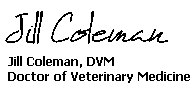 Question:
Hi Dr. Dym, My dog has the symptoms of diabetes insipidus however she refuses to let me give her the Desmopressin eye drops. It would be so much easier for me to give her the Desmopressin tablets and hide the medicine in her food however my dog's veterinarian does not think that Desmopressin tablets exist even though I see them as a treatment option on the pet meds website. What is the best way for me to resolve this situation? My dog has wet the bed every day and I am disparate for a cure. Thank you.
Answer:
While diabetes mellitus is common in dogs (as are other reasons for wetting the bed - incontinence, kidney problems, etc.), Diabetes insipidus (DI) is exceedingly rare. To give you an idea: I have seen 1 case in 26 years of private practice. So first of all, be sure of the diagnosis. Since we so rarely see DI in private practice, consulting a specialist for treatment is ideal - often found at your local veterinary school or referral institution.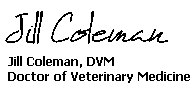 Question:
My cat has been diagnosed with diabetes. The vet has recommended twice /day insulin. That gets very expensive and difficult. I wanted to consult with another doctor for an opinion. I have a copy of his blood work I can send over. Thank you
Answer:
The vast majority of cats (like up in the upper 90%) will need insulin injections, at least initially. Unlike dogs, some cats, IF (and only if) they eat the prescription food for diabetic cats, are able to wean off of insulin eventually, but definitely start with injections because it improves your chance at remission.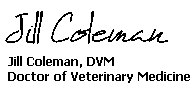 Question:
Is Blue Buffalo food good for diabetic dogs?
Answer:
Regular formulas of Blue Buffalo would not usually be recommended. Prescription diets formulated for diabetic dogs are usually ideal. Blue Buffalos prescription Weight Control diets may be ok, but it depends on many things (blood work, history, etc.) so consult your veterinarian, who has access to all of that information, for the best advice.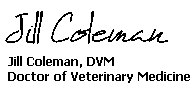 Question:
i saw an ipro pet glucose monitoring system on line. Isn't that just as effective as paying to have my dog in the clinic all day long with a huge vet bill? My dog has diabetes and my vet is suggesting very expensive monitoring systems and I am looking for a more cost efficient way to do the monitoring. thanks
Answer:
Your veterinarian's equiptment will more than likely be more expensive and more accurate. A lot of what you are paying for is for them to interpret the results and make a treatment plan. Doing it yourself is better than nothing (well, not always actually, like if you get the blood sugar too low) but working with your veterinarian is more ideal.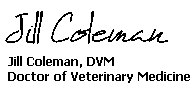 Question:
His belly is tight and firm, bloated even, and his eyes are cloudy.
Answer:
I can't really tell exactly what is going on with him from that brief description, but it sounds like it would be ideal to have your veterinarian recheck him and run some blood work.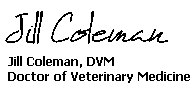 Question:
Our dog (approximately 12 years old, Mountain Feist-similar to a Rat Terrier) has been diagnosed with diabetes. We're giving injections (2x/day, 6-7 units) and have found that her current food (Beyond, Salmon, Egg & Pumpkin recipe) was an issue. Our vet has mentioned an Rx food, but has yet to make a recommendation and we have been advised to not let her lose any more weight. In a bind here, can you please give us some sort of idea of what to order? Thank you.
Answer:
The prescription diets are ideal: Royal Canin Glycobalance or Purina DM are 2 good options.
Topic
Insulin Injections, Difficult Dog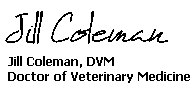 Question:
I am desperate. I hope someone can help me. While I was helping my 92 year old mother recover from surgery, her dog was diagnosed with diabetes. He requires 2 insulin shots a day. The problem is that he makes it very difficult to administer the insulin. It's becoming more difficult by the day. He is typically very gentle. However, a few days after starting his insulin regime, he became vicious at injection time. I have bite marks all over my hands and arms from him. I bought a muzzle. Now, he's like a bucking bronco, jumping and flailing all over the place. I literally have bruises where he has collided with me. He whines and howls like he's being skinned alive. It can take 40 minutes to give him the shot. He struggles so hard that he has bent and even broken the needle. I should add that he is a 11lb MiniPin! I have sought help from several local vets. They tell me it takes time. It's been 6 weeks. I'd like to go home to my family. I can't take Oliver myself because I have 2 special needs dogs; and we have just relocated and are renting a house while we look for a new home. Our lease only permits our current dogs. My mom is terrified to even help me because she sees how difficult it is to give him the shots. She has completely written him off, even though he has been her best buddy through my dad's death and multiple other crises. She wants to put him down. She won't consider giving him to someone who can care for him. She thinks that'd be cruel. The situation is getting more desperate because my family will be going on vacation in mid-July for 2 weeks. I'm afraid that if this issue isn't resolved by then, it's the end of the line for Oliver. Between Oliver, my mom, my job (I work remotely) and my family, I'm at the end of my rope. Please help!
Answer:
That is a very difficult situation, for sure. Here is a link to a good article, written by another veterinarian, from a site that I trust about alternatives to insulin injections: https://veterinarypartner.vin.com/default.aspx?pid=19239&id=4951502
Topic
Insuline ve oral medication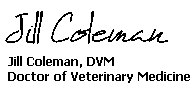 Question:
My large 27 # cat has Been diagnosed with diabetes. He is on one unit of insulin every 12 hours. After being on médication for 3 weeks and a restricted Diet has lost 2 #'s. My cat will only come to me and we have to leave for a few days. Could we stop his insulin for 4 days while we are gone and begin it when we get back since he is on such a low dose.
Answer:
I would definitely not do that. Talk to your veterinarian, who has access to all of his bloodwork, for the best advice.
Topic
Controlling diabetes with diet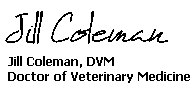 Question:
I have a daughter who is diabetic and carbs was her necessity what do you suggest feeding my 110ish pound yellow lab. Her sugar is high all the time! Did curve yesterday and lowest reading was in the 400's highest was too high for monitor to read! Just said HI. What foods do you recommend? Does she need fiber? protein? Help!
Answer:
The prescription diets from your veterinarian are going to be the best: Hill's Prescription Diet W/D, Royal Canin Canine Diabetic Dog Food or Purina Pro Plan Veterinary Diets Diabetes Management Dog Food.
Topic
Dog not responding to insulin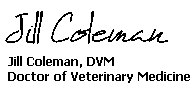 Question:
11 yr Chi mix had pancreatitis, diabetes, kidney failure. 7 day hosp stay. Kidney tests then normalized. Now on Vetsulin, 6 units, b.i.d. Weighs 12kg. LOW carb/low fat diet. BG has not changed after 25 days on insulin. Lows 300/highs 600. Vet said he is establishing a curve. Will his numbers suddenly start coming down after all this time? Perhaps Vetsulin is not the right approach? Is there another modality of treatment? Higher dose? Different insulin? Additional shots? Any opinion would greatly help. Thank you!
Answer:
The curve, especially because it sounds like he hasn't had one, may help determine the best way to proceed (change insulin, increase dosage, look for other complicating factors, refer to a specialist, etc.).