Ask the Vet About Diabetes in Dogs and Cats
Ask the Vet About Diabetes in Dogs and Cats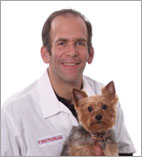 As a practicing veterinarian, Dr. Dym has over 19 years of experience and dedication to enhancing the overall health and well-being of pets. His commitment and passion for pet health continuously drives him to learn more about the art and science of homeopathy through ongoing training and education.
Submit Your Question
Topic:
Hypothyroidism and diabetes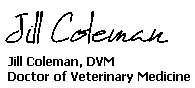 Question:I have a 8 year old Keeshond female who is fixed. She was on hypothyroid medicine for over a year but we stopped giving her the Medicine for about 3 months. She became lethargic and so we took her to the vet. The vet ran tests and said that because we stopped giving her the hypothyroid medicine it caused her to become diabetic. We are now giving her the hypothyroid meds twice a day and 10 mg of insulin twice a day. Will she have to be on insulin for the rest of her life of can we get a blood test to determine if she can stop since we are giving her the thyroid medicine regularly.
Answer:Stopping the thyroid medication caused the lethargy not the diabetes. Most dogs (up in the 90%s) will have to stay on insulin the rest of their lives, so definitely don't stop it. Diabetes and hypothyroidism are two totally different problems involving different organs - she will more than likely need both medications the rest of her life. Once both are well controlled, you may be able to decrease one or both medications, but definitely do that based on blood tests from your veterinarian.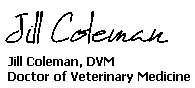 Question:at what age should check siberian huskies for diabetes next if get puppy would it helpful to get the parents of that puppy blood check for diabetes.
Answer:We are all a little different, but I will usually recommend blood work before spaying or neutering (around 4-8 months) - this checks liver & kidney function before anesthesia, screens for diabetes, checks for anemia, etc. Then routine bloodwork abour once a year screens for diabetes. If the parents are not diabetic, the puppy would be less apt to become diabetic but routine screening is not pushed because it is relatively rare.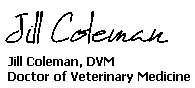 Question:Would giving metamucil help lower a dogs blood glucose without causing harm to the insulin dependent dog. therefore helping diabetis
Answer:Yes, potentially, but whether it is ideal for your individual dog depends on many factors so consult your veterinarian that has access to all of his medical records (blood work, etc.) to get the best advice.
Topic:
Antibiotics with diebatic treatment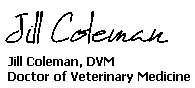 Question:Hi Dr. Dym, I noticed my vet gave my cats 6-unasyn and 4-Ondansetron injections during his 2-night hospitalization. Is that considered dangerous or unappropriated amount to give the cat under critical condition? Many thanks in advance!
Answer:That would be appropriate because both are given every 8 hours usually - the Ondansetron is as needed so it makes sense that less of those were given.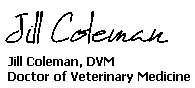 Question:How long before the previous prescription is empty should I reorder with you (it will be my first order with 1800PetMeds)?
Answer:This is the Ask the Vet section for medical questions - contact customer service about shipping/timing issues - here is their contact information: Toll Free Number (Call or Text) 1-800-PetMeds® (1-800-738-6337) Email Address customerservice@1800petmeds.com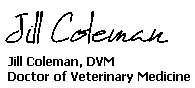 Question:Hi, My vet wants us to switch our dog food. Currently we use Nutro Wholesome Eseentials small breed formula with chicken, brown rice and sweet potato. The food she wants us to switch to is Hills. Hills, and some of the other foods I have found (royal Canin Glycobalance and Blue Buffalo Natural Veterinary Diet W+M Weight Management) are really expensive for us. We are looking at Nutro Wholesome Essentials Healthy Weight Adult Farm Raised Chicken, Brown Rice & Sweet Potato, which is similar to what we use now, only the fiber content is higher. We exercise our dog, he doesn't get many treats (we generally give him dried sweet potato treats, dried chicken or grilled chicken, and dried fish treats), he is on 6.5 units of insulin 2x a day. We are just looking for food suggestions, since our vet seems to really want to push Hills. Thank you!
Answer:Those prescription foods are expensive because a lot of research went into them and they tend to help regulate diabetic patients better than over-the-counter diet food. I would recommend trying it, at least until you get him well regulated and a healthy weight.
Topic:
Sugar levels to high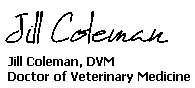 Question:Sadie was recently diagnosed with diabetes little over a month ago. Her sugar levels were over 650. We have taken her to the vet now 3 times and increased her insulin from 2ML to 3.5ML. The last time we took her, her levels skyrocketed up over 850. Our vet told us he thinks she is not reacting to this brand of insulin we currently give her and wants to wait a month and see what happens. If no change then we will change the brand of insulin. Does this sound right?
Answer:Yes - diabetics are usually hard to regulate right at first and you don't want to plunge them too low too quickly.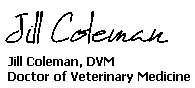 Question:I am going to be ordering vetsulin for my dog and was wondering if I should order it first or send his prescription. I called the customer service and was told to send in prescription first, but was told to put the order number on the prescription. I won't have an order number till I place the order. Correct?
Answer:I am just a veterinarian answering medical questions remotely so you will have to contact customer service again and get them to clarify that. Here is their contact info: Toll Free Number (Call or Text) 1-800-PetMeds® (1-800-738-6337) Email Address customerservice@1800petmeds.com
Topic:
Convert 2 units in BD 30g insulin syringe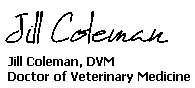 Question:How do I convert the prescribed "2 Units" on a BD 30g insulin syringe?
Answer:Each little line should be one unit. Check that it says IU (stands for intenational units) at the end of the syringe to be sure, like these: https://esuppliesmedical.co.uk/disposables/injection-infusion-blood-letting/syringes/bd-insulin-syringe-o-3ml-30g-x-8mm-box-of-100 If there is any question, check with your veterinarian or their staff to be 100% sure.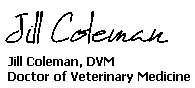 Question:My dog has Diabetes and will not eat for me to give her an insulin shot what should I do
Answer:Picky diabetic dogs can be a serious problem - I would need a LOT more information to really help you through this as it is more of a behavior problem - there is no magic cure that helps all dogs so work closely with your veterinarian that treats her to find what you can do for her.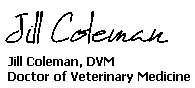 Question:My dog has diabetes. I give her 8 units of insulin morning and nighttime. Her glucose is fine in the morning but it is very high at night. What can I do?
Answer:There are so many variables involved in their blood sugar (not only insulin but diet of course, exercise, other complicating medical conditions, etc.) so it is really ideal to work closely with your veterinarian who can factor in everything and make a good individual plan for your dog. Here is a good article, written by another veterinarian, from a site that I trust, about diabetics that are hard to regulate & different plans: https://veterinarypartner.vin.com/default.aspx?pid=19239&id=4952918
Topic:
Significant weight loss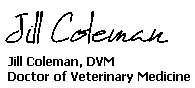 Question:Is it possible that my dog may have diabetes. She has loss all her energy and playfulness. She looks to be malnourished, but eats 6 cups of dry Borel pet food with 2 to 3 tablespoons of borel wet food per day. She also has some table scraps. Her condition has gotten worse in the past 2 months and it started at least 6-8 months ago.
Answer:There are MANY causes of weight loss in a dog - everything from intestinal parasites to cancer and about a million in between, including diabetes. Your veterinarian can run some quick tests on her to determine what is going on. Intestinal parasites are easy to treat, but you need to know which one(s) she has - there are many - if you start just guessing, use a broad spectrum dewormer that covers whip worms, like Panacur - there is a link to Panacur in this link about causes of weight loss and potential treatments, both over-the-counter and prescription: https://www.1800petmeds.com/education/causes-weight-loss-dog-cat-37.htm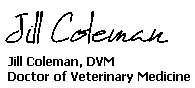 Question:Hi, my dog is 12 pounds and a Pomeranian. She?s the regular sized one. Not a throwback or a toy size. I read she?s supposed to be the max of 7 pounds. She just got diagnosed type 1 diabetes. She is 9 years old. I bought natural balance fat dogs food which is a low calorie food. It says for 10 pounds or less give 3/4 cup per day. But for 10-20 pounds give 3/4 cup to 1.5 cup. How much should I give her? 3/4 cup? Or less than 3/4 cup a day?
Answer:If she is diabetic, one of the prescription foods for diabetics is much more ideal. Then every dogs metabolism is so different, you have to kind of guess and then adjust the food according to whether she is an appropriate weight for her frame. It is always important that she eats a little when she gets her insulin.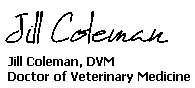 Question:My dog is drinking a lot of water, not eating much and seems to get over heated easier then usual. He is a bigger shitzu/Pom.
Answer:Those are possibly signs of diabetes, but could be something else as well like kidney disease or Cushing's disease. All of these are treated entirely differently so have your veterinarian run some quick tests and make a diagnosis.
Topic:
Frequent ruination and weight loss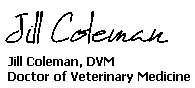 Question:Does my dog have diabetes?? He is an 11 yr old American Bulldog. He has been urinating frequently for the past 2 to 3 months and he stopped eating as much as he was doing.
Answer:Diabetes is possible, but so are other possibilities (kidney disease, Cushing's disesase, etc) - all of these are treated very differently so have your veterinarian check him out and run some blood work to see what is going on so you can treat him appropriately.