Ask the Vet
Ask the Vet
Back to results
Enter Your Information
All fields are required
While efforts are made to answer all questions as quickly as possible, if an immediate answer is required or if your pet is in need of urgent or emergency care, contact your pet's veterinarian immediately.
Ask the Vet
Thank you! Your question has been submitted.
You will receive an answer from Dr. Dym and our vet/tech team as soon as possible, usually the same day.
All answers are provided for informational or educational purposes only, and are intended to be a supplement to, and not a substitute for, the expertise and professional judgment of your pet's veterinarian.
It may be necessary to consult your pet's veterinarian regarding the applicability of any opinions or recommendations with respect to your pet's symptoms or medical condition.
Close
Ask the Vet
Oops! Your question has not been submitted.
An error has occurred, please reload the page and try again.
Close
Ask the Vet
Got questions? Ask Dr. Dym & our Vet Team:
While efforts are made to answer all questions as quickly as possible, if an immediate answer is required or if your pet is in need of urgent or emergency care, contact your pet's veterinarian immediately.
Do these answer your question?
Have another question, or can't find your answer?
Submit your question
We're Sorry!
There is no answer related to your question
Can't find your answer?
Submit your question
Category
Back
Ask the Vet About Corneal Ulcers in Dogs and Cats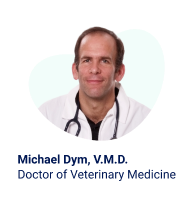 Ask the Vet
Got questions? Ask Dr. Dym & our Vet Team
While efforts are made to answer all questions as quickly as possible, if an immediate answer is required or if your pet is in need of urgent or emergency care, contact your pet's veterinarian immediately.
Submit Your Question
Topic
Australian Whites Tree Frog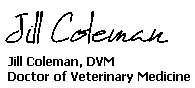 Question:
I brought her to the only exotic animal medical school for vets in this area last month for a cloudy eye. Their opthalmologist and vet diagnosed Lipid Keratopathy in both eyes, and Chronic Corneal Ulcer that shows previous healing. I never noticed anything wrong till her eye started getting cloudy. She was put on 4 hour baths in Enrofloxacin, in Plasmalyte for five days, and a drop of Ofloxacin in each eye every 12 hours for two weeks. This cost me almost $500, and they said she would go completely blind, and die within 18-24 months from high cholesterol from crickets. I'm not seeing any significant results and don't want to overdose her. I read excellent human and animal opthalmologist reviews of Remend Corneal Repair Eye Drops, but can't afford another visit to that Medical School to ask for a prescription, and it's not available without. Hyaluronic Acid is in the eyeball and Remend, but I'm not even going to try that straight in her eyes. What can I give her to help her eyes heal from the ulcers, and clear the cloudy film that's trying to cover her pupils? I also just read about Bentonite Clay that lowers cholesterol in animal studies. She certainly doesn't want to be on a diet, and she really doesn't eat that often. Maybe once a week normally. She's not my only Whites, just my favorite baby, and in captivity in good health can live up to 20 years. I bought her and her brother online from a breeder, and they were already adults. I've had them for about three years now. They aren't that old, but I don't know their history either.
Answer:
I am solely a small animal (just dogs and cats) veterinarian so contact a veterinarian that specializes in exotics for help with your frog. You can often find them at your local veterinary school or on websites like Justanswer.com.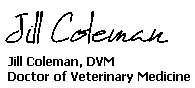 Question:
Hi, my cat got scratched in the eye by our other cat. What drops can I buy over the counter to help it heal?
Answer:
Having your veterinarian check it out is ideal. Sometimes over-the-counter eye gels like this one help: https://www.1800petmeds.com/I-DROP+Vet+Gel-prod12622.html But often an antibiotic is needed like Terramycin: https://www.1800petmeds.com/Terramycin+Ophthalmic+Ointment-prod10190.html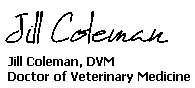 Question:
My dogs eye is squinting, she doesn't have any discharge and it is a little red. What can I do?
Answer:
If it is mild, just rinsing with human eye normal saline (like contact wearers use) can help. If it is a little worse, an over-the-counter eye gel like this one may help: https://www.1800petmeds.com/I-DROP+Vet+Gel-prod12622.html Then if it doesn't, seeing your veterinarian for an official diagnosis and stronger prescription medications may be necessary.
Topic
Squinting after medication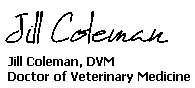 Question:
My pup was prescribe neopolygram eye drops as he was diagnose with a corneal ulcer. After application of the eyedrops, he seems to squint for ~20-30 mins after application -- is that normal? It's been 2-3 days so far since we started applying it.
Answer:
20-30 minutes is excessive - I would have your veterinarian recheck him if that continues. He should begin to steadily improve since it has been 2-3 days.
Topic
Squinting eye with swelling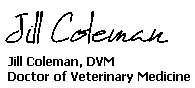 Question:
My dog all of a sudden has a slightly swollen under eye with the whites all red and watery. Keeps squinting her eye.
Answer:
I don't like to take chances with eyes, so it ideal for your veterinarian to go ahead and check her out, stain her eye, be sure there is no corneal involvement and get her on stronger medications. If that isn't immdeiately an option, an eye lube may help like this one: https://www.1800petmeds.com/Optixcare+Eye+Lube+-prod12294.html
Topic
Pain with administration of antibiotics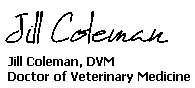 Question:
2 days ago my dog developed a redness in one eye. Fortunately we were able to get to the vet yesterday afternoon and she was diagnosed with a superficial ulceration of the cornea. She had rubbed approximately 20% of the surface off. She was prescribed and eye health drop and an antibiotic eye drop. The antibiotics cause obvious distress at application. She whines and cries, shakes her head, rubs her face with her paw, rubs her head along the furniture and licks at the cone placed to protect her eye. Is there a numbing agent I can apply prior to the antibiotic that is safe?
Answer:
No, not really but ointment may be less noxious for her than drops - we prefer the drops because they penetrate better but if you get to a point where you can't get them in, they'll be less effective than the ointment. It is prescription, so contact your veterinarian and ask them if ointment might be right for her.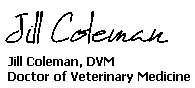 Question:
Could you tell me how I can tell if Brandi has cherry eye. Her eyes are red swollen membrane. No big eyelids.
Answer:
Yes, have your veterinarian examine her - they will immediately be able to tell and will have medication and advice that can be started based on their diagnosis.
Topic
Corneal ulcer in rooster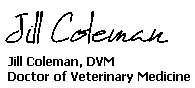 Question:
Hello. My rooster has been attacked on its eye and ive noticed a cloudy thingy over the cornea. I dosnt know what it was at first and i asked someone for help and she offer me biogentadrop. Ive used the product five times on my rooster already, but i just discovered that my rooster eye is suffering my corneal ulcer and one of the conyra indication mentioned on biogentadrop was corneal ulcer. I feel horrible as i feel like ive made my rooster condition worse, please tell me what to do.
Answer:
I am solely a small animal (just dogs and cats) veterinarian so contact a veterinarian that specializes in exotics for help with your rooster. You can often find them at your local veterinary school or on websites like Justanswer.com.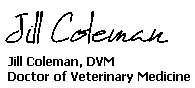 Question:
I aquired 2 kittens from a munchkin breeder who were long leg rejects. Both kittens had an upper respiratory infection and had been treated with antibiotics by the breeder. I ended up having to seperate them to stop the passing back and forth so I suspect it was actually a cold. The issue is one of them is still having a discharge from his eyes and now has started having a discharge from his ears which was bad at first but improved significantly right away once I cleaned it up. Is this likely left over drainage from the cold or should he have another course of antibiotics? I do quite a few rescues and I have vet resources but I do try to treat alone when possible as I sometimes come across very distressed animal who will die without immediate treatment. The cat has no fever and expresses no pain or distress even when I clean the ear. He is not at all lethargic and is consuming his full complement of food and water. His eyes are clear and bright. The discharge from the eyes is clear and from the ear is mostly clear with light earwaxy colored creamy bits. It really looks just a like a little pus and a bit of seepage so I am a little concerned about it and wonder if I should get him on antibiotics even though he isn't acting sick at. I haven't seen a lot of ear leakage in cat colds but these were also easily the sickest kittens I have cared for myself. Usually any fosters I take are in good health and the strays go straight to the vet for anything serious.
Answer:
This is a good question and one I can't really answer without seeing the kitten. It's immune system may very well kick in and lick it on it's own but I worry about not treating a bad URI, (they can damage their nasal trabeculae and cause long term damage) especially with pus coming out of it's ear, so I would definitely have your veterinarian check him out, get a good look down in the ear canals with an otoscope, test them for FELV & FIV, feel their lymph nodes, listen to their lungs, take their temp, etc. and make a plan for them accordingly. They will want to know what antibiotic the breeder used and for how long, so try to get them that information. Try humidifying them as much as you can - even if it's just taking them in to a hot steamy bathroom a couple times a day. Also consider over-the-counter lysine to bolster their immune systems - like this product: https://www.1800petmeds.com/Vetri+Lysine+Plus+Soft+Chews-prod11239.html
Topic
Best medication to treat corneal ulcer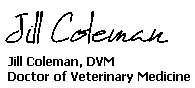 Question:
I have a 13 year old female Pekingese who has a corneal ulcer. She has had them before and they healed fairly quick, this time, she has had it for about 6 weeks and we have been taking her back and forth to our Veterinarian every week or 2 to have it checked with the fluorestain drop. Our vet has her on Adequan drops, 1 drop 4 x day and Neomycin, Polymyxin Dexamethasone ointment 2 x day morning and night. I am concerned about healing, we have another appointment on Saturday with vet, but just wondering if this medication is helping because we haven't noticed much difference in healing. I am worried about her losing her vision, she is already fairly hearing impaired and for her to lose her sight would be aweful. We would like to do whatever is possible for her without having to do any surgical procedure or put her under anesthesia because of her age. Otherwise, she is in excellent physical condition for her age, she runs, play and is very active, but now you can tell she is having difficulty seeing. Any suggestions would be greatly appreciated.
Answer:
There are many appropriate next steps. Don't be too afraid of anesthesia if it continues and she is healthy otherwise because a 3rd eyelid flap may be in her near future and doesn't take too long. You may want to switch to antibiotic drops instead of ointment because they penetrate and work a little better. The reason we usually start with ointment is because it's 3-4 times a day and drops are 6-8 times a day, so much more labor intensive. If you will not be able to do them for ~8 hours, then applying the ointment is an option for that long of an interval. Then, you and your veterinarian may want to try Remend - here is a link if you would like to read about it with the price: https://www.1800petmeds.com/Remend+Corneal+Repair+Gel-prod11944.html
Topic
Peeing a lot and drinking a lot of water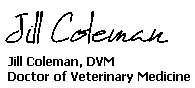 Question:
Why is my dog drinking a lot of water. She lost a lot of weight in a month.
Answer:
There are many conditions that can cause this - some of the most common ones are Diabetes, kidney disease, Cushing's disease, urinary tract infection, etc. Have your veterinarian check her out and run some blood work as soon as you can to see what is going on and make a plan for her.
Topic
Dog with scratched cornea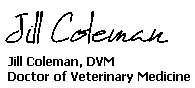 Question:
We took our 10 year old Boston Terrier to the emergency vet clinic last evening and he was diagnosed with a corneal scratch. The emergency vet gave us Tobramycin to administer every 4-6 hours. Today he is clearly still in pain. He has had 3 other corneal scratches in the past and our primary vet has given him Remend Corneal Repair Gel with ointment to administer. Is Tobramycin typically given to repair a corneal scratch?
Answer:
Both of those medications are used for corneal scratches. Both can be used at the same time, if the ulcer is severe enough. If he seems in pain, you may want to call and request something for pain (and you can ask for some Remend as well if you just want to go ahead and do both).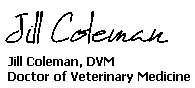 Question:
I recently rescued a blue bully and when I got him his eye was swollen shut. I took him to the vet and they said conjunctivitis. I got the eye treatment and also some amoxicillin. It's been 2 weeks and it's not getting better.
Answer:
Definitely have them recheck it - it's hard for me to guess what is going on without seeing him but 2 weeks later, conjunctivitis should've responded to the medication they prescribed for him.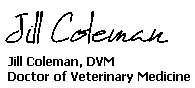 Question:
My dog scratched his eye .second time he has done so ..last time we was prescribed 2 sets of drops and a gel to be applied 10 mins apart every 4 to 6 hours ( worked great ) .now a different vet precribed Isathal and the other same gel but im worries it wont worl as good since its gel on gel also should i not apply them 10 mins apart or more then the every 8-12 hours it says
Answer:
Drops, in general, do penetrate a little better but have to be applied more often. Both treatment protocols should work fine for an average scratch - switch to drops if it isn't progressing as planned. Yes, separate them by at least 10 minutes, preferably longer.
Topic
my dogs eyes wont opem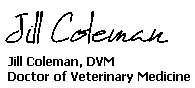 Question:
I have a Shizu , He is 18 years old. Today he seemed fined early in the morning. But now his eyes wont open, he seems like he's struggling. I have no clue. Will this go away soon or do i need to be worried
Answer:
As you can imagine, it is impossible for me to guess without examining him with such general clinical signs - could be his eyes or could be something internal, etc. At his age, when his routine changes like that, something is usually up so have your veterinarian check him if it continues.