Ask the Vet About Congestive Heart Failure in Dogs and Cats
Ask the Vet About Congestive Heart Failure in Dogs and Cats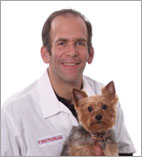 As a practicing veterinarian, Dr. Dym has over 19 years of experience and dedication to enhancing the overall health and well-being of pets. His commitment and passion for pet health continuously drives him to learn more about the art and science of homeopathy through ongoing training and education.
Submit Your Question
Category:
Congestive Heart Failure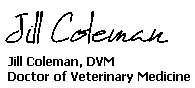 Question:My 12 year old chewneeie hates pills. He will eat any food from around the pill. Does vetmedin come in a liquid form. Any suggestion would be greatly appreciated.
Answer:It does not come in liquid that I am aware of - contact the manufacturer to see for sure. If you haven't tried Greenies Pill Pockets, they work for most dogs - here is a link to read about them: https://www.1800petmeds.com/Greenies+Pill+Pockets-prod11029.html
Category:
Congestive Heart Failure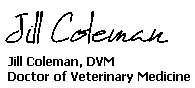 Question:My dog has an enlarged heart and fluid and is on vetmedin and I am wondering if she should also be taking a diuretic for the fluid or is the vetmedin enough?
Answer:It entirely depends on the severity of the fluid, so your veterinarian, who has access to her radiographs (x-rays), is the best one to ask.
Category:
Congestive Heart Failure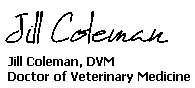 Question:Hi, My dog just diagnosed Congestive heart failure. Can I give him 1.25mg instead of 2.5mg? Will 1.25mg effective? I don't wanna add the burden on his kidneys. Thanks, Shan
Answer:That is a question for your veterinarian - it will depend on the severity of his condition based on his test results (x-rays, loudness of murmur, lutrasound, etc.), his weight and his blood work.
Category:
Congestive Heart Failure
Topic:
Syncopal episodes and breathing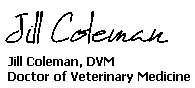 Question:Ok...long version Shes an 8 yr old rat-cha (rat terrier/ chihuahua) diagnosed with heartworms over the summer. Went through the entire treatment and they're gone. But there was severe heart damage. She now has CHF. She never showed any symptoms of heartworms. Just collapsed one day so I rushed her in. She made improvement until she gained weight and collapsed again so i rushed her back in. She was retaining fluid in her abdomen and having syncopal episodes. So they drained 3 lbs of fluid and put her on furosemide. Dr even told me its possibly a permanent thing and will have to be drained repeatedly. We're having to drain her every few weeks. And now shes on vetmedin and trazodone (to help keep her calm and not get triggered) as well. Dr said she's not in any pain and not suffering. Just keep an eye on her breathing and muscle mass. I made sure it was safe for her to travel up north (We're from Louisiana) and doc approved it. She seems ok most of the time. Except shes been been breathing hard and rapidly. Sleeping alot. And falling out much more often. Yesterday she fell and starting whining (maybe it scared her) and she urinated. She still cuddles and gets excited to see us and tries to play. And begs for food. Eating. Drinking. Pooping is all normal. I just worry. Shes my best friend and I need to know shes not suffering. Which We're heading home for Christmas and im gonna have her drained beforing coming back. My nerves are just bad and I wanna cry when I see her have an episode. Just asking for a little advice. I dont have the funds to bring her in right now and im so afraid something may happen. Maybe there's something I can do. I had her previous doctor email me all of her records. I dont know what to do or who to talk to.
Answer:Your veterinarian, that knows her entire history and has seen her x-rays and blood work, is definitely the best person to get advice from - they can help you adjust her medications based on her clinical signs.
Category:
Congestive Heart Failure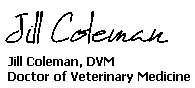 Question:Sadie's Rx is being sent to me, but she just passed away yesterday. :-( Can I return the unopened Rx shipping box for any refund?
Answer:I'm so sorry to hear that about Sadie. This is the Ask the Vet section for medical questions. Contact custoer service about your question - here is their contact information: Toll Free Number (Call or Text) 1-800-PetMeds (1-800-738-6337) Email Address customerservice@1800petmeds.com
Category:
Congestive Heart Failure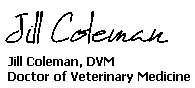 Question:Boehringer Ingelheim , manufacturers of Vetmedin/ Pimobendan, has no resolution to the complete lack of availability of this essential medication . I have exhausted all resources. My dog needs this for his heart condition. Please advise.
Answer:The smaller sizes may still be available &/or you might try reaching out to a veterinary compounding pharmacy. A veterinarian that has met your dog face-to-face will have to legally prescribe it.
Category:
Congestive Heart Failure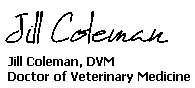 Question:how much sodium can a dog have with congestive heart failure..lookin for some treats for my 113 lb lab..she wss put on a low sodium diet..
Answer:It totally depends on the severity of the heart failure, so consult your veterinarian that has access to her x-rays, ultrasound, blood work, history and has listened to her heart for the best advice.
Category:
Congestive Heart Failure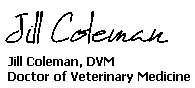 Question:could you give me some low sodium foods i could mix with my dogs dry food..hes eating like the new dry food the vet put him on..any help appreciated.. if theres any wet food we could mix a little with it
Answer:I would need to know the severity of his condition and what the rest of his blood work looks like to be able to make any realy good recommendations so consult your veterinarian for the best advice, but in general, when you start supplementing, they get more picky and won't eat the important prescription diet, so try the canned version of the prescription diet first - they usually make both dry and canned depending on which brand prescription food you have him on.
Category:
Congestive Heart Failure
Topic:
Vetmedin and Deramaxx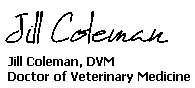 Question:can I give my dog deramaxx if he has already been on vetmedin?
Answer:Probably - I would need to see his blood work to say for sure so ask your veterinarian, that has access to his blood work.
Category:
Congestive Heart Failure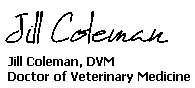 Question:What is The best way to stop the coughing?
Answer:If the coughing is secondary to congestive heart failure, diuretics, like lasix, seem to help the most. If you don't know why your your dog is coughing, they will cough for many reasons (heartworms, sensitive trachea, kennel cough and other infectious reasons, bronchitis, heart failure, cancer, etc etc).While coughing may be self-limiting in some cases, in other cases coughing may become severe or chronic and require veterinary evaluation and exam. Stool testing for parasites and chest x rays may be indicated. Blood work is also necessary in some cases, as well as to test for heartworm disease in dogs and cats. Here is a link to our article about coughing, other potential causes and various treatment options, both over-the-counter and prescription: https://www.1800petmeds.com/education/common-causes-coughing-pet-54.htm
Category:
Congestive Heart Failure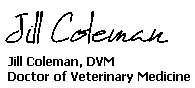 Question:Is too much water bad for our dog with heart failure? After his diagnosis and with his medication he's been drinking more water than usual...he didn't use to drink as much before.
Answer:He is probably taking a diuretic. That will make him drink more. Work with your veterinarian to adjust his water consumption (& medication dosages) if it is excessive but, in general, we usually try to continue to allow them free access to water at all times so they do not become dehydrated.
Category:
Congestive Heart Failure
Topic:
Congestive Heart Failure and Apoquel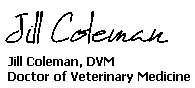 Question:My dog has seasonal skin allergies, and I usually give her apoquel a few weeks out of the year. About 6 months ago, she went into heart failure and now is on Furosemide, Enalapril, and Vetmedin. Are there any interactions between the drugs? Is it ok to give her the apoquel again? Are there any interactions with over the counter cortisol itch sprays and the heart failure medications?
Answer:Your veterinarian is definitely the best one to ask because there are a lot of variables involved with that many medications (what her blood work looks like, strength of the medications, vs her weight, etc.) so run that by them before starting anything.
Category:
Congestive Heart Failure
Topic:
Right side failure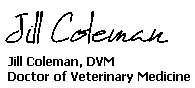 Question:Hi,I took my dog to the vet,I Paid a $150 in service,the vet didn't do much,I lost my job due to Covid,the vet wanted to due $1000 in test,if I had the money,I wouldn't of given it a second thought, I've been reading online alot about Natural Remedies using Uva ursi & Hawthorm Berry,my dog has improved,but still breathing heavily when resting,Doc could you give me some advice,what I can do, anything would be awesome... Please!!!
Answer:I don't know of any over-the-counter medications or homeopathic remedies that really help with congestive heart failure by themselves without being on prescription medications at the same time. Hopefully you got medication from your veterinarian while you were there. Here is a link to our article about treatment options for congestive heart failure: https://www.1800petmeds.com/education/congestive-heart-failure-treatment-dog-c.html
Category:
Congestive Heart Failure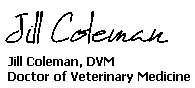 Question:I have an 11 year old toy poodle, had a X-ray done & it shows a bulge in the pulmonary artery going from the lung to the heart. Is there any treatment for this or is this something she will have to live with?
Answer:I would really need to see her x-ray, examine her and know more about her history and clinical signs (coughing, etc.) to give you any kind of useful information. A referral to a veterinary cardiologist is always an option as well.
Category:
Congestive Heart Failure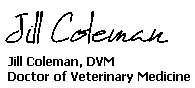 Question:My doggy was diagnosed with heart failure. I ran into a couple who heard doggies cough they said to buy a med online that would really help with the cough. I don't know the name exactly on how to spell it and couldn't locate it here. Maybe you can help. Siokitem, Zyoquetem, Ciokiten does anything like that sound familiar
Answer:Diuretics like Lasix (furosemide) and spironolactone help the cough associated with congestive heart failure the most. Vetmedin (pimobendan) helps as well.