Ask the Vet
Ask the Vet

Back to results
Enter Your Information
All fields are required
While efforts are made to answer all questions as quickly as possible, if an immediate answer is required or if your pet is in need of urgent or emergency care, contact your pet's veterinarian immediately.
Ask the Vet

Thank you! Your question has been submitted.
You will receive an answer from Dr. Dym and our vet/tech team as soon as possible, usually the same day.
All answers are provided for informational or educational purposes only, and are intended to be a supplement to, and not a substitute for, the expertise and professional judgment of your pet's veterinarian.
It may be necessary to consult your pet's veterinarian regarding the applicability of any opinions or recommendations with respect to your pet's symptoms or medical condition.
Close
Ask the Vet

Oops! Your question has not been submitted.
An error has occurred, please reload the page and try again.
Close
Ask the Vet

Got questions? Ask Dr. Dym & our Vet Team:
While efforts are made to answer all questions as quickly as possible, if an immediate answer is required or if your pet is in need of urgent or emergency care, contact your pet's veterinarian immediately.
Do these answer your question?
Have another question, or can't find your answer?
Submit your question
We're Sorry!
There is no answer related to your question
Can't find your answer?
Submit your question
Back
Ask the Vet About Bladder Stones in Dogs and Cats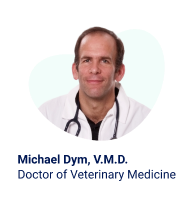 Ask the Vet
Got questions? Ask Dr. Dym & our Vet Team
While efforts are made to answer all questions as quickly as possible, if an immediate answer is required or if your pet is in need of urgent or emergency care, contact your pet's veterinarian immediately.
Submit Your Question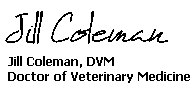 Question:
Can an electrolyte water in addition to plain water help? He's already on a prescription diet for urinary health since kittenhood (genetic problem)
Answer:
No - that not we know of and if it contained any magnesium, phosphate, calcium, etc. it may be harmful actually. Be sure that he is eating the prescription food that your veterinarian recommended based on the crystal/stone that blocked him up - preferably the canned food version that has more water.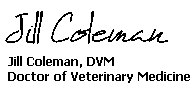 Question:
Can you fill/aquire Bethanecol 50mg
Answer:
I can't find that we carry it but contact customer service to know for sure (this is the Ask the Vet section for medical advice). Here is customer services contact info: Toll Free Number (Call or Text) 1-800-PetMeds® (1-800-738-6337) Email Address: customerservice@1800petmeds.com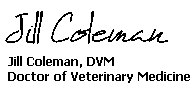 Question:
I think my cat has a UTI. He seemed to be in pain and I noticed he was leaking when he climbed on my lap for comfort. Also his chin seems to swell and turn pink so I started giving him Homeo Pet UTI+ from Petco and the pink would go away and his fur appears again. Yesterday he was asleep but woke up suddenly and yowled in pain for a short time then calmed down. I noticed he had peed where he was sleeping like he eliminated a stone or something. I can't put him in a cage or on a leash so can't take him to a vet. I am reluctant about mobile vets because he bites if you piss him off. I would like to try and treat him before bringing a mobile vet. Have any suggestions?
Answer:
Male cats rarely get urinary tract infections - they very commonly become affected by a conditions called FUS or FLUTD, where they build up crystals in their urine and they can potentially plug up their urethra where they cannot urinate. This becomes a life-threatening (and very expensive) problem unless it is caught early so have your veterinarian run a urinalysis on your cat as soon as possible to determine what type of crystal so they will know what diet to recommend for him so he doesn't continue to build these crystals up. The urinalysis will also rule out a urinary tract infection as the cause of his problems.
Topic
Renal diet vs raw food diet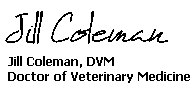 Question:
Is a raw food diet a better option than the prescription formula c/d science diet. My female dog has had struvite crystals and elevated creatinine levels. They are normal now and I've been feeding her the prescription formula along with some raw from k9 cravings and carnivore dehydrated kibble. I want to know if she should continue on prescription? She does get urinary incontinence from time to time.
Answer:
The prescription C/D has proven very effective by itself. I would not recommend supplementing (with anything including raw food) as this may negate the preventative effects of the C/D by changing the pH of the urine, mineral content of the urine, etc. thus rendering it useless.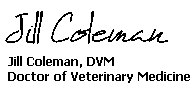 Question:
My cat is 9 yrs old ,obese (8 kilos) ,done liver function test and kidney all were good except sdma (14ug/dl) recently diagnosed with chronic gastritis ,cholestytis,acute nephritis ,U.S revealed crystals in his urinary bladder ,since yesterday he is urinating blood ,vets told me thats because of the crystals ,so my question is ,can my cat get cystone tab along with other medications ?? Keeping in mind he has gastritis ?? Or i should just feed him urinary tract care food ?
Answer:
I have not used cystone for cat urinary stones or crystals so I cannot speak to this - consulting a urinary specialist (often found at your local veterinary school or on sites like JustAnswer.com) is ideal.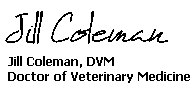 Answer:
I can't tell exactly what kind of information you are looking for but here is a link to our article about treating bladder stones: https://www.1800petmeds.com/education/bladder-stones-treatment-dog-cat-46.html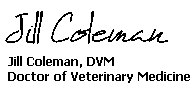 Question:
My vet put my Kitty cat on special diet. Royal CANIN dry food ( URINARY SO ) can't find on pet Meds. Do I have to get it from VET. everytime I need a bag. I was hoping Pet Meds. had it or something equivalent to it.
Answer:
I don't think we carry prescription foods but contact customer service to know for sure. (This is the Ask the Vet section for medical questions) Here is their contact information: Toll Free Number (Call or Text) 1-800-PetMeds® (1-800-738-6337) Email Address customerservice@1800petmeds.com
Topic
Nutramax Cosequin Soft Chews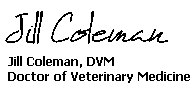 Question:
My himalayan cat is prone to urinary stones and is on a strict diet of Science Diet C/D. He has been taking the cosequin capsules. Would it be ok for him to eat the Nutramax Cosequin soft chews, or would this possibly cause him to have urinary stones.
Answer:
That is a really good question - it depends on whether it changes the pH of the urine and only the manufacturer would know that so contact them about that. If they haven't done studies, it is probably safer to stick with the capsules.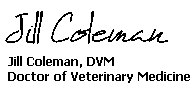 Question:
I noticed my dog started to lick her privates and she hasn't done this in a few years and I also noticed sometime she would leak urine and recently she bleed when she peed and I was wondering if it's a disease of some type maybe
Answer:
If you are seeing blood, yes, something is going on. Have your veterinarian check her out and start with a urinalysis - it may be as simple as a urinary tract infection, but they will also want to rule out other things like bladder stones, cancer, etc. with x-rays and/or ultrasound.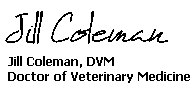 Question:
I have a female Snouzer that we have been feeding her Hills Urinary U/D Chicken flavored meat and Hills Prescription Diet Urinary care dry food. What do you have that does the same thing that Hills does as she does not like those foods anymore. Do you have treats i could give her also? Thanks
Answer:
Consult your veterinarian for the best advice - it depends on the exact cyrstal or stone she is predisposed to and things like the pH in her urine that your veterinarian has access to all of that information.
Topic
Alternatives to conventional medicine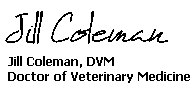 Question:
my cat has bladder stones and was supposed to have surgery. the day of i was called and told they would not be doing the surgery because he has leukemia. they put him on Clavamox 125mg 2x a day for 6 weeks but i was only able to administer for a few days then he started throwing them up. they gave it to me in liquid form which worked for 1 day before he started throwing that up. Ive spent alot of money on these medications for them to expire in my fridge. any suggestions??
Answer:
What is the Clavamox treating? It doesn't treat bladder stones or feline leukemia(FELV). It can definitely upset their stomach, so depending on what kind of infection you are treating, there may be an injectable form of antiotics that won't upset his stomach. Just having FELV isn't a reason (by itself) to not remove bladder stones unless he has a secondary infection of some kind that you are trying to get under control and then do his bladder stone surgery.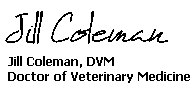 Question:
My 12 year old dog can't control her bladder and I can't afford the surgery in a lump sum I have offered payments but denied,is there anything I can give her she's on Proin 75 mil but it's not working
Answer:
Here is another medication that we often have to use with patients that fail to continue to respond to Proin: https://www.1800petmeds.com/Incurin+Tablets-prod11742.html
Topic
Surgery or Can they be dissolved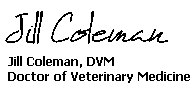 Question:
I just found out my 10yr old Yorkie has bladder stones looks like 6 but they are different sizes and shapes, vet wants to change his diet to Royal Canine Urinary S/O but really expensive. I see there are supplements would that work with another food? Also I see stone breakers could those be broken up or dissolved or does he need surgery? I have the X-Ray. Thank you for your help!
Answer:
Surgery is almost always ideal and instantly curative - Royal Canin S/O is expensive because it works better than anything else.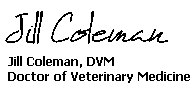 Question:
Hi, I'm finding myself pretty confused by the literature on this topic, so I thought I'd ask. My vet recommended that I give my cat distilled water because she has urinary tract problems. I also have another cat that I've just found out has similar issues. So I'm putting distilled water in the water bowl, which everyone drinks (I also have another cat and two dogs), but now I'm wondering if distilled water is bad because the cats still have the same issues, even with that and changing to a prescription diet. I have observed all the animals drinking it, so I dont think they're opposed to it, but maybe they aren't drinking enough? Am i doing wrong by the whole house of animals here? Thanks for the thoughts. Susan
Answer:
These urinary issues in cats are multifactorial - it sounds like you are doing everything right. Bottled water is better than tap water. Prescription food is usually mandatory as well - not mixed with other food or treats or you negate the effects of the expensive food (like getting the pH just right in the urine, etc.) Gradually changing to entirely canned food is ideal for these kitties as well - primarily to increase the water consumption. Or getting fancy kitty water fountains helps encourage some cats to drink more like this product: https://www.1800petmeds.com/Drinkwell+360+Stainless+Steel+Pet+Fountain-prod60939.html
Topic
Kidney/bladder stones in dogs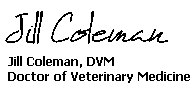 Question:
Is there a natural remedy to give a 70-lb German Shepherd to keep bladder stones from coming back? I've heard Renevive for humans, wondering if it is safe for dogs or if there is another option. She seems to have passed little ones, but every now and then looks like she is having a hard time peeing.
Answer:
They form stones based on their genetics and their diet. You can't change her genetics but you have to change her diet or she will continue to get them. You have to know the exact stone she has and choose a diet that is formulated for that exact stone so your veterinarian will know which diet is the best based on her urine tests. Then, in general, a diet of total canned food increases the water content, which is ideal. Then a product like this may help as well, but not by itself without doing all of the above at the same time: https://www.1800petmeds.com/NaturVet+Cranberry+Relief+Plus+Echinacea-prod11018.html