Ask the Vet About Bladder Stones in Dogs and Cats
Ask the Vet About Bladder Stones in Dogs and Cats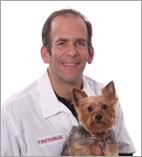 As a practicing veterinarian, Dr. Dym has over 19 years of experience and dedication to enhancing the overall health and well-being of pets. His commitment and passion for pet health continuously drives him to learn more about the art and science of homeopathy through ongoing training and education.
Submit Your Question
Question:My 12 year old dog can't control her bladder and I can't afford the surgery in a lump sum I have offered payments but denied,is there anything I can give her she's on Proin 75 mil but it's not working
Answer:Here is another medication that we often have to use with patients that fail to continue to respond to Proin: https://www.1800petmeds.com/Incurin+Tablets-prod11742.html
Topic:
Surgery or Can they be dissolved
Question:I just found out my 10yr old Yorkie has bladder stones looks like 6 but they are different sizes and shapes, vet wants to change his diet to Royal Canine Urinary S/O but really expensive. I see there are supplements would that work with another food? Also I see stone breakers could those be broken up or dissolved or does he need surgery? I have the X-Ray. Thank you for your help!
Answer:Surgery is almost always ideal and instantly curative - Royal Canin S/O is expensive because it works better than anything else.
Question:Hi, I'm finding myself pretty confused by the literature on this topic, so I thought I'd ask. My vet recommended that I give my cat distilled water because she has urinary tract problems. I also have another cat that I've just found out has similar issues. So I'm putting distilled water in the water bowl, which everyone drinks (I also have another cat and two dogs), but now I'm wondering if distilled water is bad because the cats still have the same issues, even with that and changing to a prescription diet. I have observed all the animals drinking it, so I dont think they're opposed to it, but maybe they aren't drinking enough? Am i doing wrong by the whole house of animals here? Thanks for the thoughts. Susan
Answer:These urinary issues in cats are multifactorial - it sounds like you are doing everything right. Bottled water is better than tap water. Prescription food is usually mandatory as well - not mixed with other food or treats or you negate the effects of the expensive food (like getting the pH just right in the urine, etc.) Gradually changing to entirely canned food is ideal for these kitties as well - primarily to increase the water consumption. Or getting fancy kitty water fountains helps encourage some cats to drink more like this product: https://www.1800petmeds.com/Drinkwell+360+Stainless+Steel+Pet+Fountain-prod60939.html
Topic:
Kidney/bladder stones in dogs
Question:Is there a natural remedy to give a 70-lb German Shepherd to keep bladder stones from coming back? I've heard Renevive for humans, wondering if it is safe for dogs or if there is another option. She seems to have passed little ones, but every now and then looks like she is having a hard time peeing.
Answer:They form stones based on their genetics and their diet. You can't change her genetics but you have to change her diet or she will continue to get them. You have to know the exact stone she has and choose a diet that is formulated for that exact stone so your veterinarian will know which diet is the best based on her urine tests. Then, in general, a diet of total canned food increases the water content, which is ideal. Then a product like this may help as well, but not by itself without doing all of the above at the same time: https://www.1800petmeds.com/NaturVet+Cranberry+Relief+Plus+Echinacea-prod11018.html
Topic:
Regarding bladder stones
Question:Yes, thank you for answering my question! I have a 6 year old Pomeranian and have you ever seen 150 to 200 pea size stones in a 12 lb little dog?
Answer:Wow - maybe not that many, but yes, it's certainly possible.
Question:Doctor, my dog is three years old and we recently just found out she has bladder stones. X rays proved she has too many large stones for them to dissolve on their own. I?m scared to do surgery. Is there another route I could take to help and dissolve the bladder stones? She is currently on UTI antibiotics and we switched her over to royal dog food. We give her only filter water. Do bladder stones harm and kill dogs? Is there anything else I can do to help my dog
Answer:If they are that big and she is a relatively good surgical candidate, surgical removal is usually a pretty quick and easy surgery - far better than trying to medicallly dissolve a really large stone that can potentially lodge in her urethra as it gets smaller. It sounds like you are doing all that you can at the moment without surgery.
Question:I have an 8.5 year old lab that had a gallstone removed with surgery after she was having difficult time peeing and there was a lot of blood in her vulva. Three (3) weeks after surgery, she is peeing fine but there is still blood? Is this normal?
Answer:No, the bladder heals very quickly (within 2-3 days) so blood 3 weeks later is not normal. Have your veterinarian recheck her. Keep her from urinating before you take her in so they can get a urine sample.
Topic:
Does my dog need surgery
Question:Is there any other options I can do for my dog? I took her to the vet and they didn?t do xrays but they felt on her Bella and told me she has bladder stones and that she?s need surgery didn?t give me anymore options sent me home with pain meds and antibiotics until I schedule a surgery date my dog is not sick she eats well the only thing that worried me to seek vet help was the blood in the urine.
Answer:If the stone was so large that it was easily diagnosed on a physical exam, yes, surgery is probably the best option.
Topic:
Frequent Urination
Question:My 10 month old dog got an infected uterus removed 10 days ago. She seems to be healing great, eating, playing, pooping normally. Tons of energy and affection. The only thing I?m worried about is she is squatting way more often to pee while outside. I am bringing a sample of her urine to the vet tomorrow. Could this be something serious?
Answer:As long as she is able to urinate, it is probably just post-op swelling and/or a urinary tract infection, so definitely have them analyze her urine.
Question:My dog is bleeding a lot when peeing what can I do?
Answer:We call this hematuria and there are many underlying causes: urinary tract infection, bladder stones, cancer, clotting abnormalities, etc etc. All of these are treated very differently so see your veterinarian for a diagnosis and appropriate treatment. Keep him/her from urinating a couple hours before the appointment so they can collect a urine sample.
Question:I gave my cat buprenorphine a few hours ago because he just got discharged today from his surgery. And his eye has been twitching since I gave him the medicine. I?m just wondering if that?s a bad thing.
Answer:It's probably from the medication, but since it's impossible for me to say without seeing him, it is ideal for your veterinarian to recheck him if it continues or worsens.
Question:What is the best type of food to prevent my Maltese from getting bladder stones? Someone told me NOT to feed her grain free. I have no problem cooking her food at home but am not sure if she should have carrots peas and broccoli etc in her food. Im confused.
Answer:It depends entirely on the type of stone she has (struvite vs calcium oxalate vs some other kind) as to what food she needs. Historically the prescription foods like Royal Canin S/O have worked the best - it requires a prescription from your veterinarian.
Topic:
Put to sleep from peeing
Question:I have a 9yr old chihuahua that has bladder stones and is on a prescription c/d diet; he is also due to have 9 teeth removed. Sence the meds he has started peeing every wear and wont stop. Is it worthit for me to put out all of this money at his age if he is going to start peeing everywear but outside
Answer:9 isn't super old for his breed, so yes, probably. If he wasn't "peeing everywhere" before the bladder stones, when they are gone, he will more than likely stop peeing everywhere.
Question:I am transitioning my dog to Purina Proplan Urinary UR OX/ST for struvite crystals. What kind of treats do you recommend?
Answer:It depends on the exact type of stone your dog has/had, what pH you are trying to get his/her urine to get to, etc. so ask your veterinarian who knows all of that information. Stone recurrence is such a problem in some animals, taking the canned food version of that Purina Proplan Urinary UR and baking little dollops of it in the oven to make treats might be the safest option.
Question:Can bladder stones be caused by not changing water frequently enough?
Answer:Not really by itself, but stones do form more readily in dehydrated dogs so if not changing the water makes her not drink to the point where she gets dehydrated, it may have contributed.