Can dogs eat mango?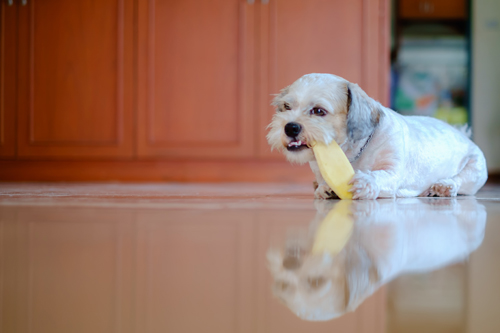 As pet parents, we want to spoil and give our pets anything they want, such as toys, affection, and food. A lot of pet parents love to share snacks with their dogs, but it's important to first to do some research and make sure the snacks are safe to give to dogs. Snacks like peanut butter (without xylitol) and broccoli are great treats for dogs. A lot of fruits are also a sweet treat many dogs love. However, not all fruits are safe to give to dogs. Fruits like bananas and apples are safe for dogs, but grapes are a big no-no. What about mangoes? Yes! Mangoes are safe to share with your dog. Most dogs might even love mangoes because of how sweet and juicy they are.
What are the benefits of mangoes for dogs?
Mangos are packed with nutrients and antioxidants that can be beneficial to your dog. The main part of the fruit contains a great source of vitamin A, B6, K, and E, fiber, potassium, and magnesium, all of which are great for dogs. Giving your dog mangoes can help strengthen their immune system, encourage healthy skin and hair growth, decrease inflammation in the body, and even prevent constipation. In fact, mangoes are known to have cancer-fighting abilities due to polyphenols, which are dietary antioxidants that are found in natural plant food sources.
What should I avoid when giving my dog mangoes?
Like most things in life, moderation is key. Avoid giving your dog too many mangoes, as it can lead to a digestive upset like diarrhea. It's best to give your dog a couple pieces of mango a week as a treat. If it's your first time giving your dog mangoes, monitor them to make sure they are not allergic.
While the flesh of the fruit is safe to give to your dog, avoid giving your dog the pit of a mango. Pits are a choking hazard and can even become trapped in the intestinal tract. Mango pits might also contain cyanide, which can be highly toxic to your dog.