Can dogs eat almonds?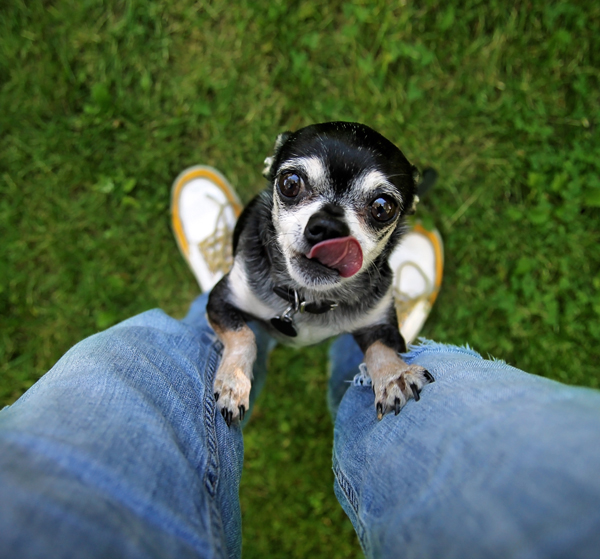 Nuts are a great and even healthy treat for humans to consume. Because nuts are packed with protein, they are the perfect go-to snack when you need a quick and filling treat. For dogs, this isn't the case. Like all human foods, it's best to proceed with caution when sharing with your pets. Just because a food is safe for you to eat doesn't mean it is safe for pets to eat. Before sharing any food with your dog, it's best to do some research or ask your vet whether a particular food is safe to give.
Nuts can be tricky. Some nuts can be very toxic to dogs, and others are perfectly safe to share with your pet. For example, peanuts and peanut butter? (without xylitol) are safe to share with your dog. Some might say that peanut butter is a perfect training treat or reward to give to your dog. On the other hand, nuts like walnuts and pecans are toxic to dogs and can be harmful to them if ingested.
Are almonds safe to give to dogs?
The answer is: yes and no. Almonds are not toxic to dogs, but they are not a snack that should be shared by the handful or even daily. Sharing 1-2 almonds with your dog will likely not cause any problems. However, dogs can't digest almonds as people can, and ingesting almonds can cause your dog to experience gastric intestinal distress.
Since almonds are small, they can be easily chocked on by blocking the esophagus, intestines or even in the windpipe, especially in small breed dogs. Almonds are also high in fat which can lead to pancreatitis if too many are consumed. Flavored almonds can pose an even greater risk to your dog because the extra spices or flavoring can further irritate your dog's stomach. More specifically, salted almonds can lead to water retention or salt toxicity in your dog.
Eating almonds can cause your pet to experience vomiting, diarrhea, gas, loss of appetite, lethargy, and general discomfort. If you notice your pet experiencing any of these symptoms, call your veterinarian. All in all, almonds shouldn't be a regular part of the diet, but giving your pet a couple of almonds on occasion won't harm them.