Does My Dog Need A Low Fat Dog Food?
Ask the Vet

Back to results
Enter Your Information
All fields are required
While efforts are made to answer all questions as quickly as possible, if an immediate answer is required or if your pet is in need of urgent or emergency care, contact your pet's veterinarian immediately.
Ask the Vet

Thank you! Your question has been submitted.
You will receive an answer from Dr. Lindsay and our vet/tech team as soon as possible, usually the same day.
All answers are provided for informational or educational purposes only, and are intended to be a supplement to, and not a substitute for, the expertise and professional judgment of your pet's veterinarian.
It may be necessary to consult your pet's veterinarian regarding the applicability of any opinions or recommendations with respect to your pet's symptoms or medical condition.
Close
Ask the Vet

Oops! Your question has not been submitted.
An error has occurred, please reload the page and try again.
Close
Ask the Vet

Got questions? Ask Dr. Lindsay & our Vet Team:
While efforts are made to answer all questions as quickly as possible, if an immediate answer is required or if your pet is in need of urgent or emergency care, contact your pet's veterinarian immediately.
Do these answer your question?
Have another question, or can't find your answer?
Submit your question
We're Sorry!
There is no answer related to your question
Can't find your answer?
Submit your question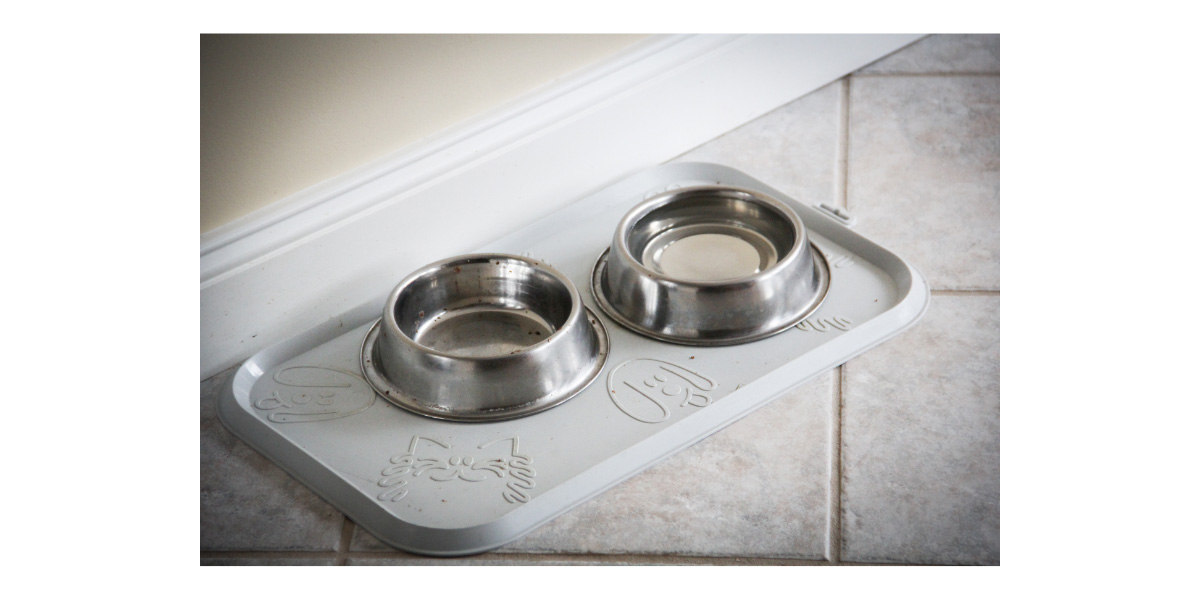 Over 50% of dogs in the United States are overweight, though many pet parents do not recognize that their dog is carrying excess weight, or how they can begin to make lifestyle changes to improve their dog's health.
In honor of Pet Obesity Day, which falls on October 12th, we're shining a light on how different food options can help us reach our dog's health goals. Learn about low-fat and weight-management dog foods and whether they might be a good choice for your dog.
Differences Between Regular and Low Fat Dog Food
Both regular dog food and low-fat or weight management recipes meet or exceed the Association of American Feed Control Officials (AAFCO) standards for adult dog foods. The typical kibble, canned, or commercially cooked food you'll find at your local pet store will be complete and balanced with essential vitamins and minerals.
Dog food brands differ in how they formulate their weight management or reduced-fat recipes. Generally, when you check the "guaranteed analysis" panel under the ingredients list, you'll see a lower fat content than in their regular formula.
Typically, weight management dog food will have fewer calories per cup than the brand's regular recipes. This allows you to reduce your dog's caloric intake without dramatically decreasing their portion size. You might also see more fiber in weight management foods, and possibly a little less protein as well.
It's crucial to keep in mind that every dog food brand is different. Many regular dog foods actually have fewer calories than weight loss recipes of other brands. Fat content, fiber, and protein can all vary greatly between recipes.
The Role of Fat in Your Dog's Diet
Fat is an essential nutrient that all dogs need in their diet. Fat provides energy, helps your dog feel satisfied between meals, and it also nourishes the skin and coat. Dogs need healthy sources of fat to protect their eye health, support neurological function, and protect their hips and joints. Fat also helps the body absorb fat-soluble vitamins A, D, E, and K.
But too much fat can put your dog's health at risk. Not only can excessive dietary fat cause weight gain by the way of a caloric surplus, it can also cause pancreatitis in some dogs. Pancreatitis is a condition in which the pancreas produces excess enzymes to digest a fatty meal, and as a result, the organ can actually start to digest itself, leading to severe gastric upset. Dogs with recurring pancreatitis episodes may need to eat a reduced fat food even if they are not overweight.
The type of fats your dog consumes is just as important as how much fat is in their diet. Dog food contains two types of fat: saturated and unsaturated.
Saturated fats in dog food typically come from animal sources, like chicken fat. "Saturated" fat refers to how the fat stays solid at room temperature due to their chemical structure. While saturated fat has a bad rap because it can cause inflammation and contribute to weight gain, it is an essential source of energy for your dog. It's important, though, that it's properly balanced with unsaturated fats.
Unsaturated fats in dog food come from plants and seeds, including chia seeds, flaxseed, and hemp seed, as well as fish oil, and algae oil. They're liquid at room temperature and can help control inflammation, and also support heart health, immunity, and eye and brain health.
When shopping for dog food, it's important to look beyond the minimum crude fat percentage. The ingredients list can clue you into what types of fats are used. Healthy fats can actually aid weight gain by supporting muscle growth and helping to control appetite.
Protein in Weight Management Dog Food
Some weight management dog foods contain the same amount of protein as the same brand's regular recipe, while others have a bit more, and some have less.
Protein helps build muscle, provides energy, and helps your dog feel satisfied between meals. But it can also contribute to a calorie surplus if your dog has too much of it.
When it comes down to it, you want your dog to be taking in an appropriate amount of calories. The majority of those calories should come from lean proteins, which are easy for their body to break down and utilize as energy. Fat, too, can be broken down and converted to energy, and even help build muscle.
Fiber in Weight Management Dog Food
Fat and protein in your dog's food help them feel full. When you switch to a low fat dog food, you might notice more begging and more sniffing around for treats between meals. To help offset feelings of hunger, the food may contain more fiber.
Ingredients that provide fiber, though, can also be high in carbohydrates. Carbohydrates are not essential for dogs, but they're not necessarily bad for them either. They're another source of energy. Carbs are mainly found in dog foods as plant-based ingredients like rice, corn, peas, or potatoes. It's not carbohydrates, protein, or fat alone that causes weight gain in dogs. The ingredients in your dog's food provide the nutrients and energy that they need, but not always in proportions that are optimal for them.
Choosing A Weight Management Food for Your Dog
Before you can put together a weight management plan, you'll need to take a good look at what your dog is currently eating. How many calories are there per cup of their usual food? How many cups do you feed per day? Are you measuring their portions, or eyeballing the approximate serving? Also take note of treats, snacks, chewable supplements, and dental chews your dog eats on a regular basis.
Most low-fat dog foods are formulated and have gone through feeding trials to determine their effectiveness for weight loss and management. They're designed to work, but not all of them will be right for your dog.
If you switch to a food that's drastically higher in fiber, for example, your dog might have trouble digesting it unless you transition slowly between foods. A drastic change in the protein or fat content could leave your dog hungry, could cause gastric upset, or could even cause weight gain.
When it comes to dog food, one recipe is not necessarily better than any other. You're looking for the best food for your dog. The best way to do this is to compare your options to their current diet and monitor their progress to see what works for them.
Remember to calculate your dog's calorie requirements and measure their food before serving it. Include treats and chews in their daily caloric intake. Make sure your dog gets plenty of exercise to help them burn calories and build muscle - making the most of their new healthy diet.
Most importantly, find a veterinarian you trust and see them yearly or anytime you have questions about your dog's weight or their diet, or if you're not seeing results at home.
Swipe
Products You Might Like