Why Pet Parents Are Switching To Freeze-Dried Raw Pet Food
Ask the Vet

Back to results
Enter Your Information
All fields are required
While efforts are made to answer all questions as quickly as possible, if an immediate answer is required or if your pet is in need of urgent or emergency care, contact your pet's veterinarian immediately.
Ask the Vet

Thank you! Your question has been submitted.
You will receive an answer from Dr. Lindsay and our vet/tech team as soon as possible, usually the same day.
All answers are provided for informational or educational purposes only, and are intended to be a supplement to, and not a substitute for, the expertise and professional judgment of your pet's veterinarian.
It may be necessary to consult your pet's veterinarian regarding the applicability of any opinions or recommendations with respect to your pet's symptoms or medical condition.
Close
Ask the Vet

Oops! Your question has not been submitted.
An error has occurred, please reload the page and try again.
Close
Ask the Vet

Got questions? Ask Dr. Lindsay & our Vet Team:
While efforts are made to answer all questions as quickly as possible, if an immediate answer is required or if your pet is in need of urgent or emergency care, contact your pet's veterinarian immediately.
Do these answer your question?
Have another question, or can't find your answer?
Submit your question
We're Sorry!
There is no answer related to your question
Can't find your answer?
Submit your question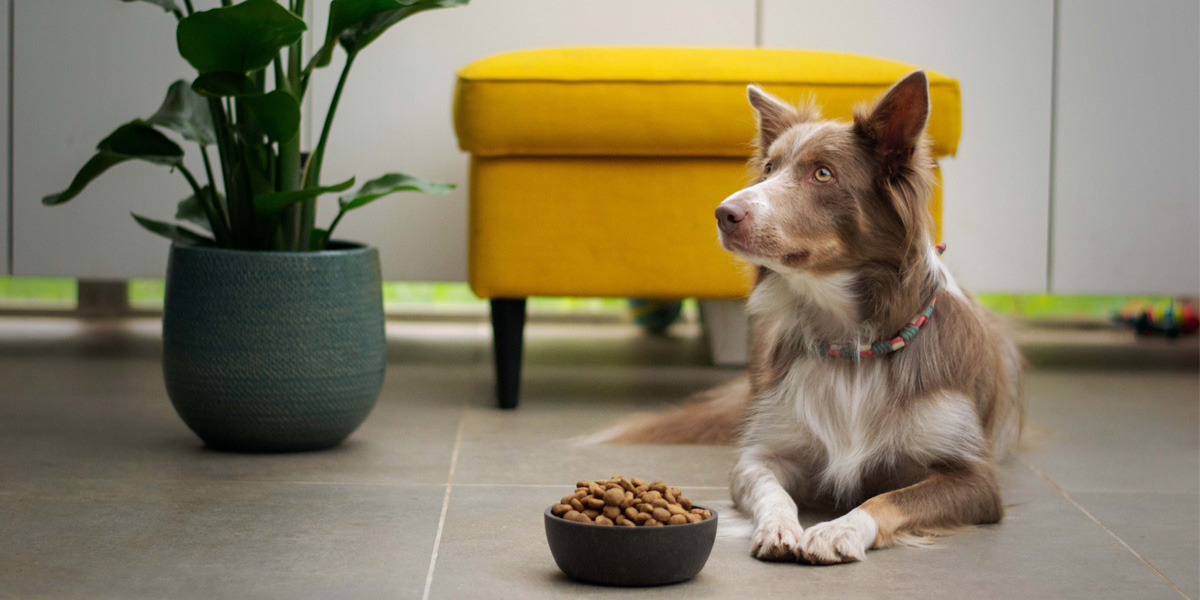 Pet parents are increasingly seeking fresher, more natural options to supplement or completely upgrade their pets' diets. One of the most popular options is minimally processed freeze-dried raw food. Switching to a freeze-dried pet food or even just using it as a topper can have numerous benefits for your cat or dog.
10 Benefits of Feeding Your Pet A Freeze-Dried Raw Diet
1. Minimal processing. Freeze-dried pet foods are made by taking raw ingredients and removing all of the water content under a vacuum. While high heat processes like cooking and dehydrating can compromise the nutrients, probiotics, and enzymes in fresh ingredients, freeze-drying preserves those beneficial components.
2. Higher protein. Compared to kibble, freeze-dried raw foods are much higher in protein. High protein pet foods can give your pet energy and help them feel satiated so they won't beg between meals. Quality animal protein also supports muscle growth and repair, and can even help overweight pets get in shape.
3. Improved hydration. While you can feed freeze-dried foods right out of the bag, they're meant to be rehydrated, usually with a ratio of about 1:1 food and water. Cats and dogs that eat a dry kibble diet do not drink enough water to stay adequately hydrated. A high moisture diet helps prevent urinary tract infections and kidney issues, and it's easier to digest than dry food. Plus, moisture adds volume so the food takes up more room in your pet's stomach, helping them feel full.
4. Can be safer to feed. While the freeze-drying process does not eliminate foodborne bacteria like e.coli and listeria, removing the moisture in the food can impede the bacteria's ability to thrive, possibly making it safer to feed than fresh raw options, though you'll still want to wash your hands after handling the food. Some manufacturers use high-pressure pasteurization (HPP) before freeze-drying to eliminate pathogens.
5. Smaller, less smelly poop. Some pet parents find that their pets produce high volumes of soft, smelly stool when they eat kibble. This could be due to high fiber content in some foods. In limited amounts, fiber is good for digestion, but too much can cause the digestive system to move too quickly. Freeze-dried pet foods usually contain some fruits and veggies to provide a moderate amount of dietary fiber. So, you might notice smaller, less smelly stools when you switch foods.
6. Pets love it. Freeze-dried raw pet food is packed with the fresh meaty flavor that tempts even the most finicky eaters. Adding warm water to the food helps diffuse yummy aromas, making it even more palatable.
7. Long shelf life. As long as the bag or container is re-sealed and kept away from moisture, freeze-dried pet food can be stored indefinitely, even once opened. It may stay fresh even longer than dry kibble, which can contain a small amount of moisture and fats that can contribute to bacterial overgrowth.
8. Can aid weight loss. If your pet is overweight or has difficulty maintaining a healthy weight, a freeze-dried raw diet can help. The high protein and moisture content can help them feel fuller and more energized even with smaller portions. And while carbohydrates can be a good source of energy for dogs and cats, it's not necessary for their diets, and too much of them can contribute to weight gain.
9. Fewer ingredients. Pets can develop food sensitivities to many of the ingredients in their food. Sensitivities to proteins including beef and chicken are the most common, but some are sensitive to carbohydrate sources, preservatives, and even synthetic vitamins and minerals in their food. Freeze-dried foods generally have fewer ingredients, making them ideal for pets with sensitivities.
10. Easy to feed. While some pet parents may be concerned about the time it takes to prepare fresh foods for their pets, freeze-dried is nearly as convenient as kibble. Just scoop, rehydrate, and let it soak for about ten minutes. You can use warm water to speed up the soaking process. Or, you can make it in batches and refrigerate prepared meals for up to three days.
Is Freeze-Dried Raw Pet Food Expensive?
Compared to other options, freeze-dried raw food can be costly because of the fresh ingredients and the long process, which takes up to two days to remove moisture. Your pet can still benefit if you're only able to use freeze-dried food as a treat or topper, and it's great for mixing with other types of food. Dehydrated pet food, while a bit less expensive, has many of the same benefits as freeze-dried.
Before switching your pet's food, talk to your veterinarian to make sure their new diet is right for them. Some foods are not suitable for growing kittens and puppies, or animals with chronic health conditions.
Swipe
Products You Might Like