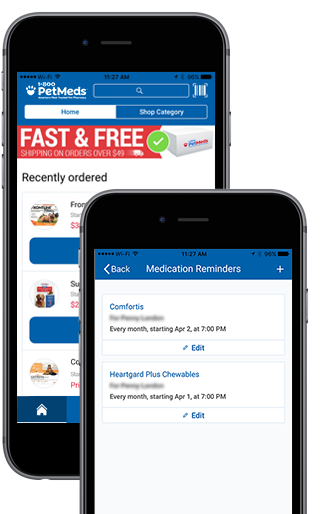 Expert Veterinary Advice
Get FREE pet health care advice and answers to your specific pet health questions.
Personalized Pet Profile
Create a custom pet profile for quick recall in case of emergency.
Medication Refill Notifications
Receive timely notice of when to reorder your pet's medication so you never run out or miss a dose.