How To Support Your Pet's Mental Health
Ask the Vet
Back to results
Enter Your Information
All fields are required
While efforts are made to answer all questions as quickly as possible, if an immediate answer is required or if your pet is in need of urgent or emergency care, contact your pet's veterinarian immediately.
Ask the Vet
Thank you! Your question has been submitted.
You will receive an answer from Dr. Lindsay and our vet/tech team as soon as possible, usually the same day.
All answers are provided for informational or educational purposes only, and are intended to be a supplement to, and not a substitute for, the expertise and professional judgment of your pet's veterinarian.
It may be necessary to consult your pet's veterinarian regarding the applicability of any opinions or recommendations with respect to your pet's symptoms or medical condition.
Close
Ask the Vet
Oops! Your question has not been submitted.
An error has occurred, please reload the page and try again.
Close
Ask the Vet
Got questions? Ask Dr. Lindsay & our Vet Team:
While efforts are made to answer all questions as quickly as possible, if an immediate answer is required or if your pet is in need of urgent or emergency care, contact your pet's veterinarian immediately.
Do these answer your question?
Have another question, or can't find your answer?
Submit your question
We're Sorry!
There is no answer related to your question
Can't find your answer?
Submit your question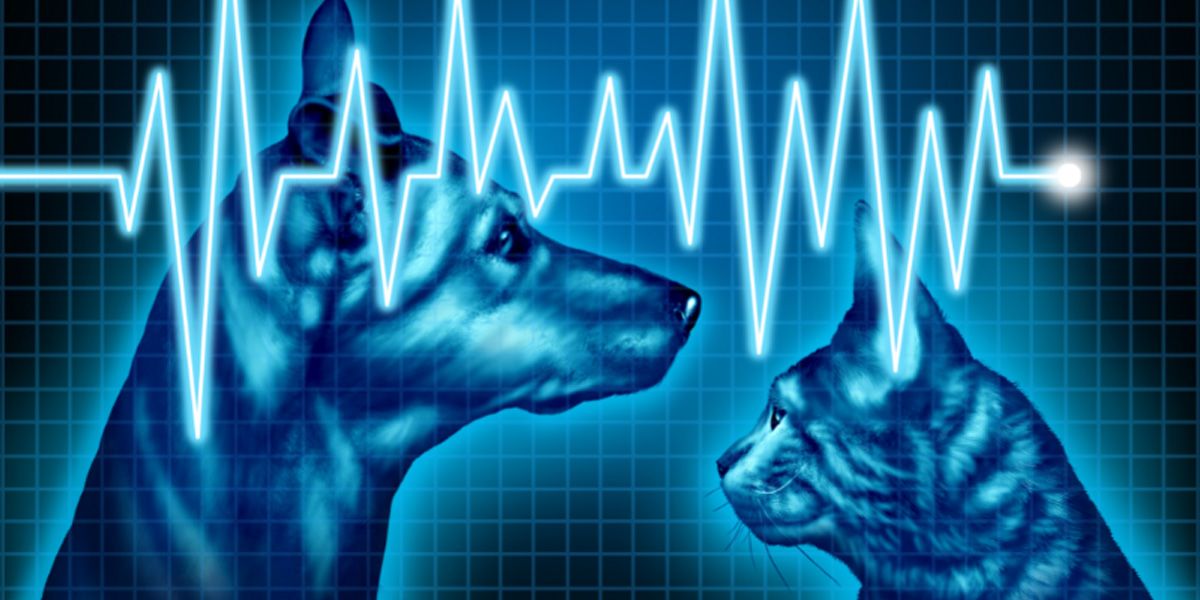 Pets are mental health miracle workers on four legs, as every pet parent knows. But we do not always realize that our pets depend on us for so much more than their basic needs. Animals, too, can suffer from emotional and mental health issues.
Even those that do not have specific challenges can benefit when their pet parent makes their mental well-being a priority. Here's how you can support your pet's mental health.
Know The Signs Of Mental Health Concerns In Pets
While our pets can't tell us when they're feeling depressed, anxious, or frustrated, their behavior can give us clues about their mental state.
Like people, pets may experience changes in appetite and sleeping patterns when they're not feeling mentally well. They may be extra clingy, or may seem more distant. They may initiate playtime less often. Some pets may uncharacteristically snap at other pets or human family members.
Pets that suffer from anxiety may pace, whine, bark, or become destructive. They may self-mutilate, obsessively licking or chewing on themselves, sometimes to the point of creating bald spots or drawing blood.
Certain breeds can be prone to mental health issues. For example, herding dogs are more likely to develop obsessive-compulsive disorder (OCD), though this condition can affect any breed. Signs of OCD in dogs includes tail-chasing, excessive grooming, or even chasing reflected lights and shadows, especially if they've been exposed to laser pointers.
Senior pets can develop dementia. Dogs get canine cognitive dysfuction (CCD), while cats get feline senile dementia (FSD). They may experience sundowning, which means their symptoms may worsen in the evenings. Pets with dementia may experience mood swings and changes in appetite, pacing, and changes in sleep patterns.
How To Support Your Pet's Mental Health
Mental health challenges can arise when your pet struggles to adjust to life changes. For example, maybe you've only adopted them a few weeks ago, or you've recently brought home a new baby or another pet. Or, perhaps their favorite family member has started a new job. Pets may grieve when a loved one passes away.
Keep in mind that mental health symptoms can originate from physical health issues. If your pet has an untreated injury or they're feeling ill, it can cause not only physical symptoms but can also compromise their quality of life, leading to mental health symptoms. All pets need to see their veterinarian annually for a wellness exam, though senior pets and those with chronic illnesses may need more frequent visits.
With your pet's physical health in check, you also need to look out for their mental health. Make sure your pet is getting enough exercise, attention, and mental stimulation.
Cats need plenty of vertical space, hiding places, and nooks to feel safe and secure in their home. They also benefit from interactive toys like the Crazy Circle or Groovy Fish. One-on-one time with you and their favorite toy wand, treats, or just extra snuggles can be enough to lift their mood.
Dogs need walks, even if they have a fenced backyard to run around in. New environments full of interesting sights and smells stimulate your dog's brain, reduce their cortisol levels, and lower their heart rate. Going for on-leash walks can also create opportunities to bond, play, and work on training.
Overcoming Mental Health Challenges In Pets
While exercise, playtime, and attention are all good for your pet's mental health, sometimes they need treatment or support for specific issues.
For example, many pets struggle with separation anxiety. Many undesirable behaviors are, in reality, symptoms of anxiety. If your pet destroys their surroundings, barks or cries, or has accidents when you're away, it's important to understand that they cannot control their distressed emotional state. They just need your help.
There are many over-the-counter pet anxiety aids you can use to help your pet feel better. Calming treats like Composure Chews can help pets adapt to stress. Synthetic calming hormone products like Adaptil for Dogs and Feliway for Cats are also safe and effective for daily or occasional support.
Reach out to your veterinarian if your pet's symptomes do not seem to be improving. Your veterinarian can prescribe a prescription medication and/or refer you to a trainer or behaviorist who understands the importance of mental health in behavior modification.
Swipe
Products You Might Like