Ask the Vet About Mange (Demodex) in Dogs and Cats
Ask the Vet About Mange (Demodex) in Dogs and Cats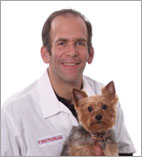 As a practicing veterinarian, Dr. Dym has over 19 years of experience and dedication to enhancing the overall health and well-being of pets. His commitment and passion for pet health continuously drives him to learn more about the art and science of homeopathy through ongoing training and education.
Submit Your Question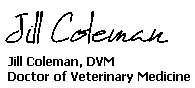 Question:How do I use tea tree oil on my dog to kill demodex mites?
Answer:Tea tree oil does not help demodectic mange. Here is our article on various treatments for demodectic mange - it is old, so there are even more ways to treat it now including some of the newer flea and tick medications like Nexgard: https://www.1800petmeds.com/education/mange-treatment-dog-cat-9.html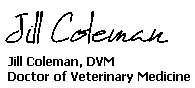 Question:Can my dog get scabies? What treatment is there for this?
Answer:Yes, we call it Sarcoptic mange in them. Over-the-counter products don't work nearly as well as prescription, so seeing your veterinarian is ideal. Some of the newer flea and tick products cover mange like Nexgard and Bravecto. Here is a good article about it, written by another veterinarian from a site that I trust: https://veterinarypartner.vin.com/default.aspx?pid=19239&id=4951492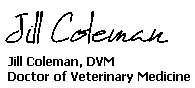 Question:I met with one of your affiliated vets for a prescription over the weekend and I was never contacted to get our Nexgaurd. Please help
Answer:A veterinarian that has met your dog face-to-face has to prescribe the Nexgard, so in checkout, fill in that veterinarian and/or company when it asks for your veterinarian. I am just a veterinarian answering medical questions for the site, so contact customer service if you continue to have problems. Here is their contact information: Toll Free Number (Call or Text) 1-800-PetMeds® (1-800-738-6337) Email Address customerservice@1800petmeds.com
Topic:
Never clears completely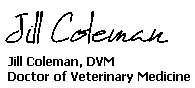 Question:Bea is a rescue we've had for about 18 months or so. It seems that we are constantly dealing with it. She is always perscribed antibiotics and prednisone which sucks for a number of reasons. I hate using a cone but she will literally try a rip her skin off. She is an amazing dog and due to Covid I am not able to take her back and forth at $200 and sometimes more for vet costs. They keep giving her the same meds etc. Please offer a solution. A friend recommended Ivermictin from Tractor Supply but I'm mot sure how to dose her. Any suggestions???
Answer:It sounds more like she has allergies if your veterinarian prescribed prednisone. Prednisone is usually contraindicated with mange. Ivermectin helps mange but would not help allergies at all and could potentially be toxic and hurt so I would not recommend that. Consult the veterinarian for a diagnosis so you know what you are treating. Allergies can be frustrating because they continue to recur until you figure out what they are allergic to and often it is multiple things. The good thing is that there are a LOT of treatment options available now, many more than are listed in this article but here is a link to our article about treating allergies which starts by discussing "avoiding allergens" and lists many over-the-counter and prescription treatment options: https://www.1800petmeds.com/education/allergy-treatment-dog-cat-9.htm
Topic:
Mange treatment duration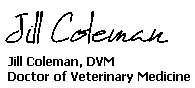 Question: Dog is getting metronidazole for demodex mites treatment 10mg per lbs twice daily. How long the treatment should last?
Answer:Metronidazole does not treat demodectic mange. It is usually used for gastrointetinal problems, so maybe your dog had this as well. Let me know what else your dog was given (some of the newer flea & tick medications help mange like Nexgard and Bravecto).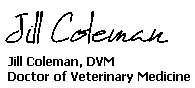 Question:Hello, My dog is a 5 year old Labrador Retriever. When we got her from the shelter, they informed us she had mange and gave us the proper medication for it. After a month, I took her in for a checkup and they assured me she was healing properly and did not need another round of medicine. Now it's been about two months since that check up and along her neck, she has lost all of her fur and she itches it like crazy. Is this mange again? And how do I treat it?
Answer:It is certainly possible but there are other causes of itching (like allergies) so since these are treated entirely differently, it is ideal for your veterinarian to run some quick tests and determine the cause so you can appropriately treat it. Prescription medications work much better for mange as well, so you can get those while you are there if that is the cause.
Topic:
Generalised Demodex mites on dog for 10 mths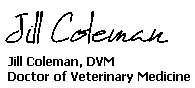 Question:Hello Doctor, I have a 10mth old mutt who weighs 12kg and is on ivermectin 2mg twice weekly. Just this week, she has started scratching again. My question is should the dosage be increased? She is currently using benzoyl peroxide shampoo twice weekly apart fr the med. Earlier, the vets that I went to diagnosed her as having ringworm and yeast infection, prescribed a fungal cream and, the other vet diagnosed her as having allergic reaction to the bleach I use to clean her area, prescribed antihistamines. My mutt didn react to the med and continued to itch until I noticed the ear flap lining were a bit bumpy which led me to suspect she had mites infestation. Just this week, she is starting to scratch her neck, belly, chest to the extend that her skin breaks and turn red. I am glad the bumps on her ear flap lining has disappeared. Pls advise my next course of action to terminate demodex mites permanently.
Answer:I can't tell if she was definitiely diagnosed as having demodex - it usually isn't super itchy. Sarcoptic mange is itchy. Either way, they both can be treated successfully with Ivermectin, if that is what your veterinarian prescribed. Consult with them about adding either Nexgard or Bravecto now if she is still having problems.
Topic:
Rats with mites that are snake food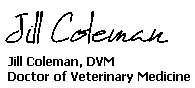 Question:My rats have mites . How do I treat them so I can still feed them to my snake ?
Answer:I am solely a small animal (just dogs and cats) veterinarian so contact a veterinarian that specializes in exotics for help with your rat & snake. You can often find them at your local veterinary school or on websites like Justanswer.com.
Topic:
Doberman dog having hairloss patches with Itchiness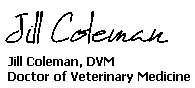 Question:Hello Doctor, My dog doberman 7 months old is suffering from hairloss in patches all aound his body,face with itchiness all over plus he also has red boils and red rashes on his back and chest.This is going on from two months.Tried bathing him with ridd solution but no relief.Recently he had lots of very tiny mites falling off from his body after a walk in afternoon sun.We feed him royal canin for breakfast and dinner and for lunch rice and curd. Please help and advise.
Answer:Hairloss like that, at that age, is almost always demodectic mange - the mite is microscopic (you cannot see it so whatever you saw was something else - fleas maybe?? - there isn't a macroscopic mite). Anyway, your veterinarian will need to confirm the demodex with a quick skin scrape - it is very easy to diagnose and then prescription medication is needed to treat it - but it's usually pretty easy to treat as well. Some/most pups even, grow out of it if no treatment but it takes a really long time without medication.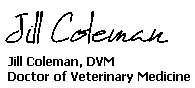 Question:Are amitraz and the lime sulfur dips safe to use on a dog with generalized demodicosis with open cuts?
Answer:I would really need to see the dog's lesions to say for sure - it sounds like oral treatment (with nexgard, bravecto or ivermectin) and antibiotics might be better for him.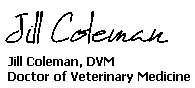 Question:What medication can I get for Demodex he has a bad red rash DONT know what to do
Answer:Here is a link to our article about treatment of demodectic mange with over-the-counter and prescription medications for the treatment of mange: https://www.1800petmeds.com/education/mange-treatment-dog-cat-9.html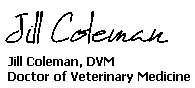 Question:If my dog has mange does that mean he has heart worms
Answer:No, those 2 things are entirely unrelated (although many dogs that have both are just not very well cared for so may get and not be treated for both).
Topic:
local fox with mange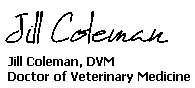 Question:any recommendation for a powder I could sprinkle in her den or an oral agent I could leave in some food near her den to treat mange? She had a beautiful tail 2 months ago, now looks like a rat tail (no hair).
Answer:Sometimes they are just blowing their winter coats unevenly this time of the year, but I am solely a small animal (just dogs and cats) veterinarian so contact a veterinarian that specializes in exotics for the best advice for your fox. You can often find them at your local veterinary school or on websites like Justanswer.com.
Topic:
Treatment for dogs and yard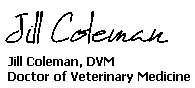 Question:Our three dogs have got either mites or mange and our yard is all sand the mother has mites in her ears and I've been treating her with the Adams ear mite drops but they are all three miserable and the heat only intensifies it. My question is how can I effectively treat both yard and pets and also can you recommend or prescribe something maybe it's my first time doing anything like this online so I apologise beforehand for my ignorance . Any help you can suggest will be greatly appreciated. Thank you for your time and consideration and God bless.
Answer:Ear mites in adult dogs is rare, but so is ear infections in multiple dogs, so you really need a diagnosis so you know what you are treating because ear mites, mange and ear infections are all treated entirely differently and treating for one when it's another can be really painful, so see your veterinarian for a diagnosis so you can get them treated appropriately.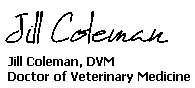 Question:I have 2 male guinea pigs (not neutered). I?ve been noticing they have been itchy, so I look in their fur to see whats going on. All I see are black and white specks, they come out easily when blown at or touched. Could it be just little crumbs of pellets or poop? They also are shedding quite a lot of fur as well.
Answer:I am solely a small animal (just dogs and cats) veterinarian so contact a veterinarian that specializes in exotics for help with your guinea pigs. You can often find them at your local veterinary school or on websites like Justanswer.com.